How do I fix disconnected from the AnyDesk network?
Hi. AnyDesk is unable to connect to remote Windows 10 on my PC. The error message says 'Disconnected from the AnyDesk network.' How can I fix this issue? Thanks in advance."
- Question from a user
How to fix AnyDesk keeps disconnecting from the AnyDesk network [8 solutions]
AnyDesk is remote access software that allows you to access computers and other devices. However, occasionally you experience trouble like connecting to AnyDesk network stuck. This can result from incompatible hardware, improper installation, incorrect Firewall configurations, etc. Fortunately, you can use the following troubleshooting tips to regain access to the Internet quickly.
Solution 1. Check the Internet connection
If you are experiencing AnyDesk disconnected from the AnyDesk network, the first thing to do is check whether your Internet connection is stable.
Step 1. Press Win + R, type in "cmd" and click OK.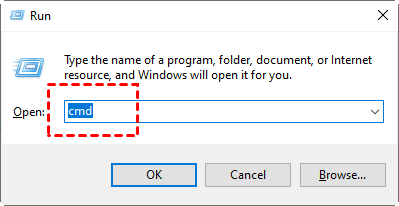 Step 2. Run the command "ping -t 8.8.8.8" to verify the time value. If the statistics fluctuate drastically, your Internet connection may need some assistance.
Solution2. Allow AnyDesk through Windows Firewall
Windows Firewall settings might occasionally prevent applications from working properly on your device. Allowing AnyDesk over the Windows Firewall may assist in resolving the problem.
Step 1. Launch Control Panel and go to System and Security > Windows Defender Firewall. Click Allow an app or feature through Windows Defender Firewall in the left pane.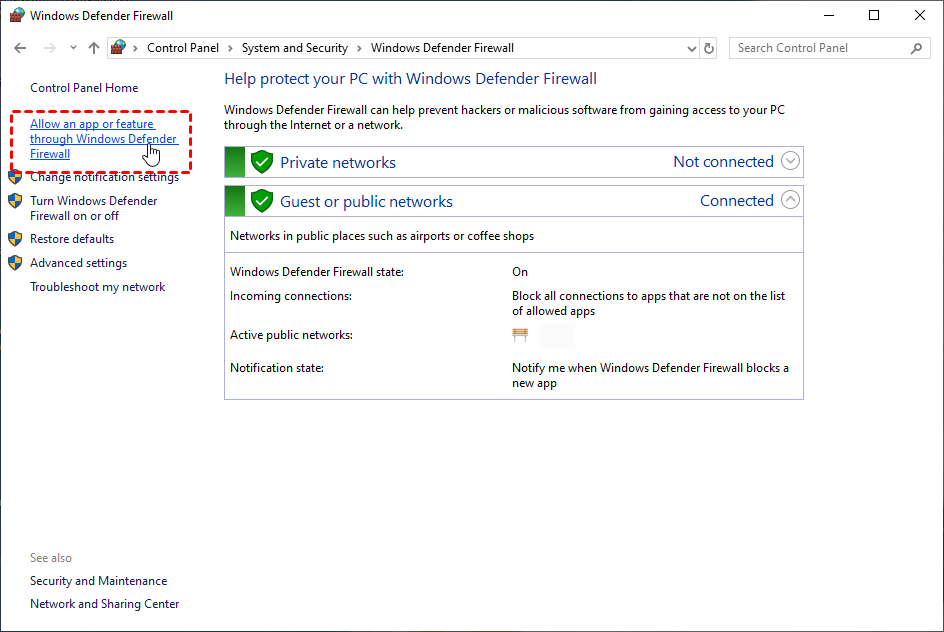 Step 2. Click Change settings, find and tick AnyDesk, and then click OK.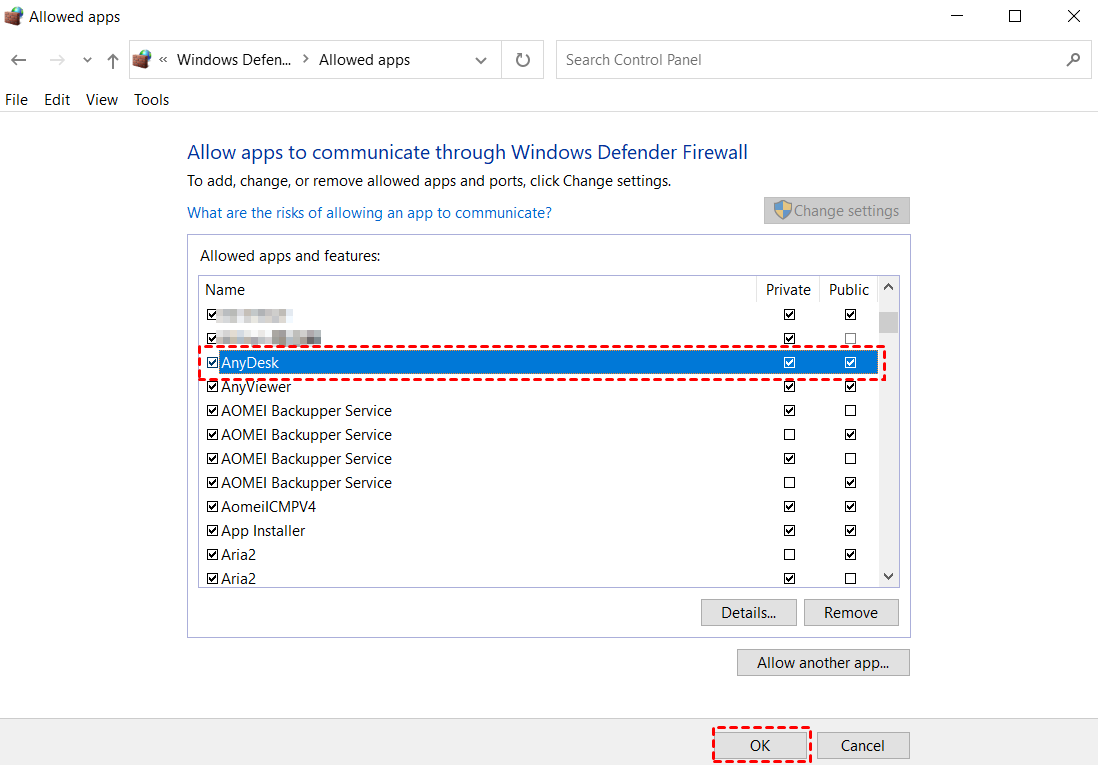 Solution 3. Disable IPv6
IPv6 is a communication protocol that provides an identifying and locating mechanism for computers on networks. According to some users, turning off IPv6 can resolve the problem.
Step 1. Navigate to Control Panel > Network and Internet > Network and Sharing Center. Click Change adapter settings.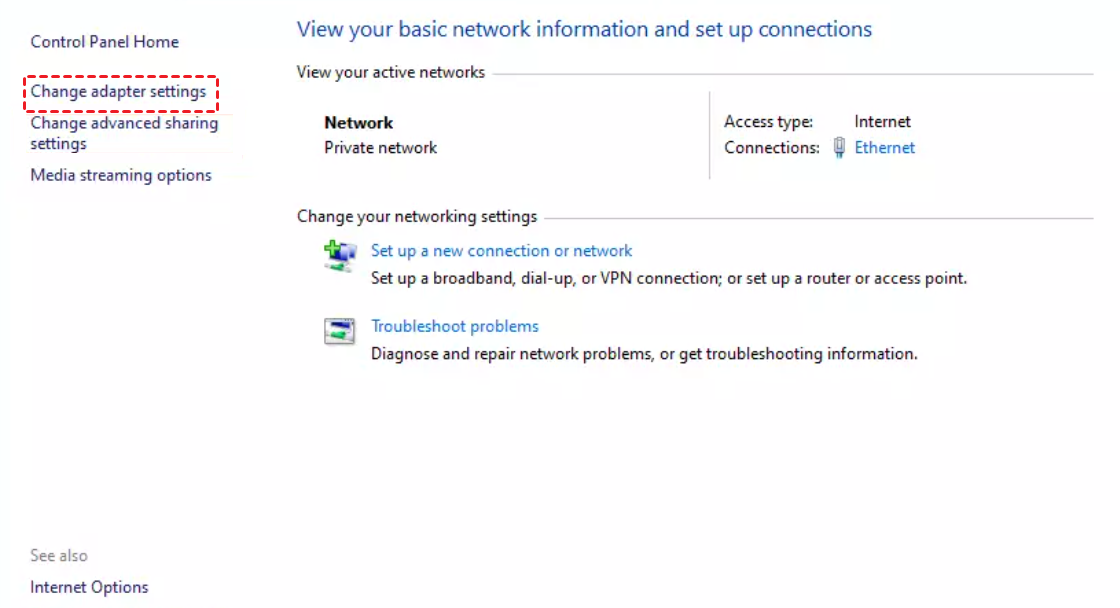 Step 2. Double-click your network connection and select Properties.
Step 3. Uncheck the Internet Protocol Version 6 and click OK.
Solution 4. Update AnyDesk to the latest version
If you are having problems with the Anydesk program, you can try updating it to see if it resolves the issue.
Step 1. Launch AnyDesk, log in to your account, and open Settings.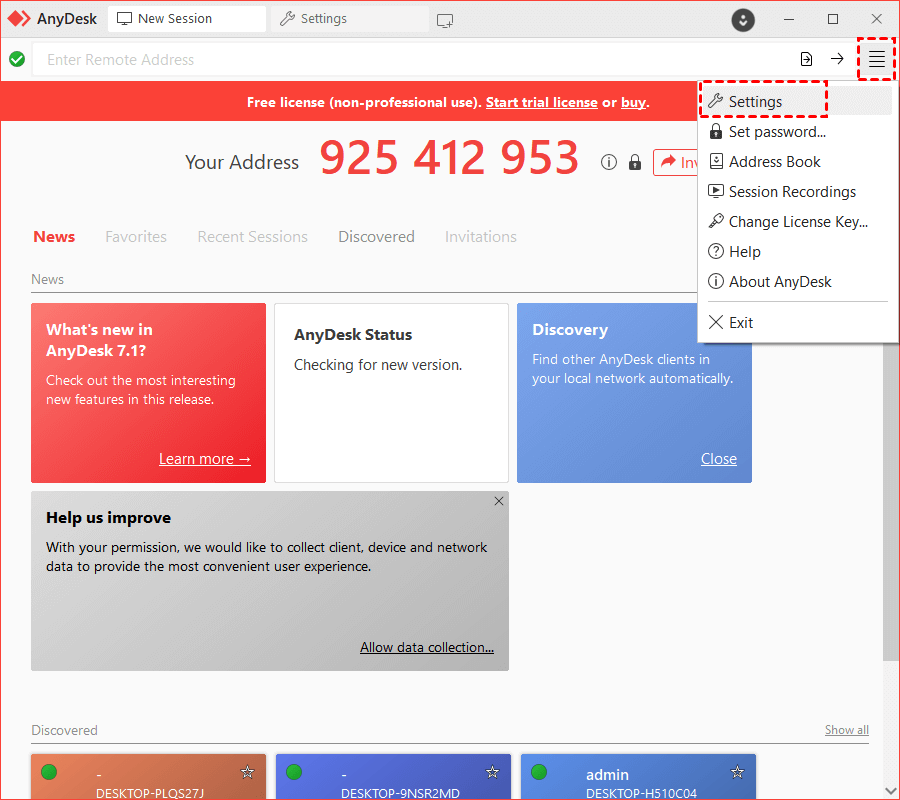 Step 2. Click About AnyDesk on the left pane to check whether you have the latest version.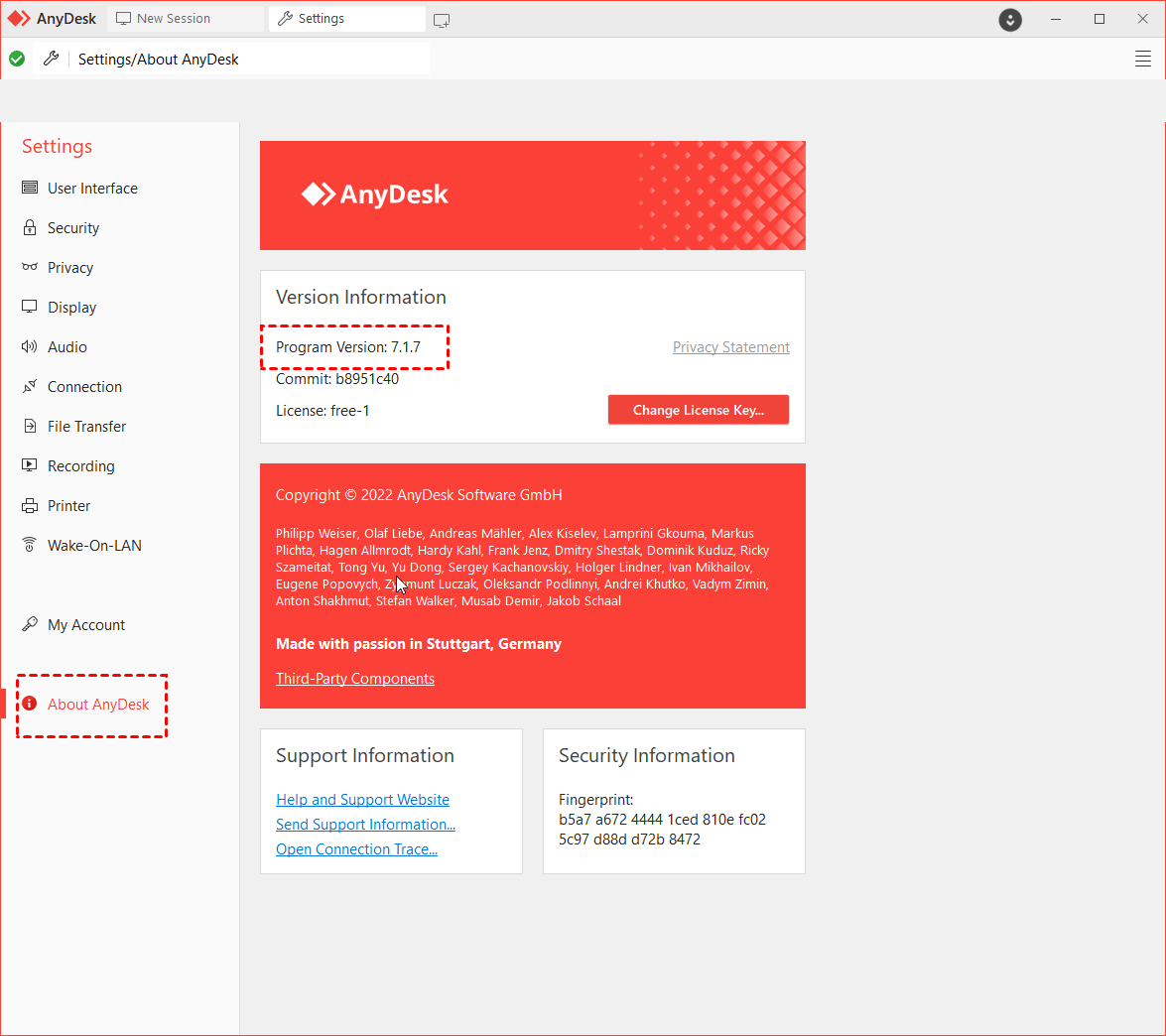 You can also set the auto-update option instead of updating the software manually.
In the Settings, click Security on the left pane. Under the Update section, tick Enable Auto-Update - Main Channel.
Solution 5. Disable antivirus software
We advise disabling your third-party antivirus program if you are facing disconnected from the AnyDesk network.
Open the antivirus software. On the left, click the appropriate icon, then click the shield settings tab to disable the protection.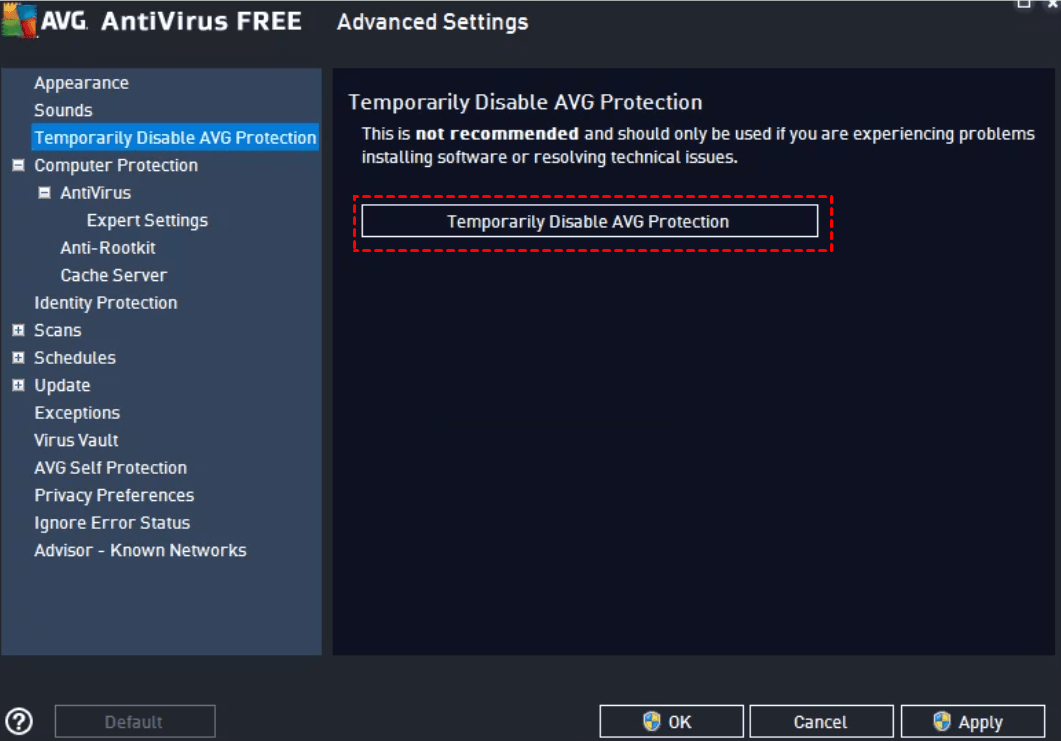 Solution 6. Flush the DNS cache
Sometimes a remote connection can become unreliable due to a corrupted local DNS cache. If that's the case, you can flush the DNS cache to enable your computer to connect to the host.
Step 1. Press Win + R, enter "cmd" and press OK.
Step 2. Enter the below commands one by one.
ipconfig/release
ipconfig/renew
ipconfig/flushdns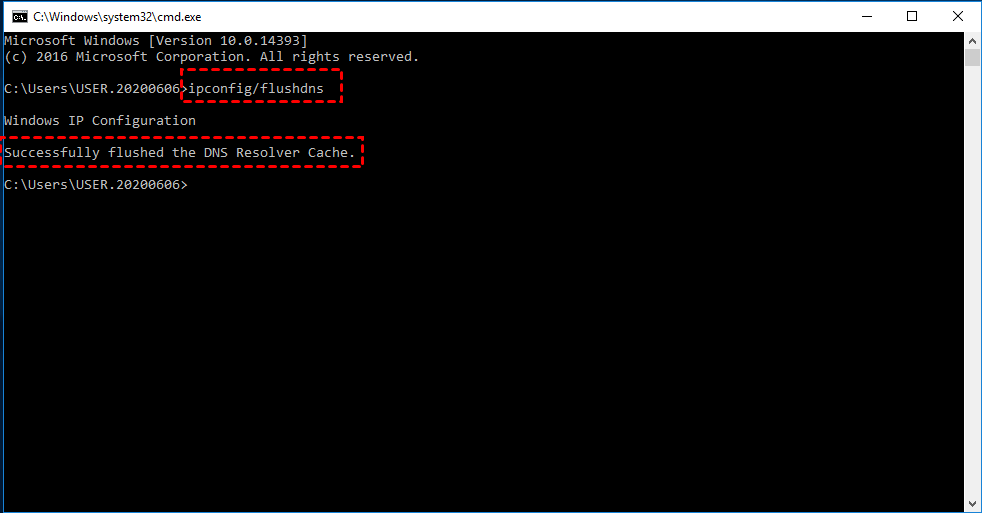 Solution 7. Perform a clean boot
Occasionally, third-party programs can make apps break. To resolve this, run a Clean Boot to verify that your operating system loads with only the necessary system files and device drivers.
Step 1. To open the System Configuration app, press Win + R, type in "msconfig" and press OK.
Step 2. Go to the General tab, tick Selective startup, and check Load system services.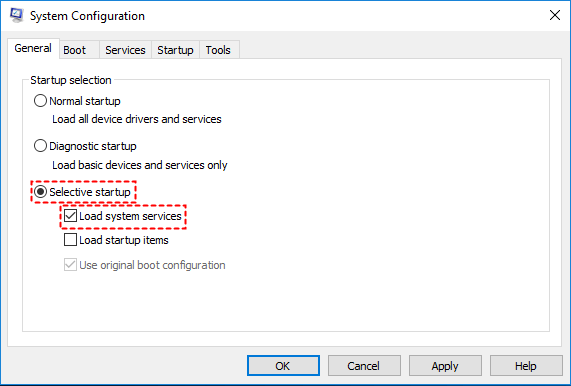 Step 3. Go to the Services tab, check the Hide all Microsoft services option, click Disable all, and click OK.
Solution 8. Try using a reliable AnyDesk alternative
If none of these steps can help you, consider an AnyDesk alternative. For example, the remote computer access software AnyViewer could be the best for Windows.
AnyVeiwer is dedicated to providing users with the most excellent remote desktop performance, with no-error connections, simple operations, and several free features.
Download AnyViewer on your computers, and you can quickly start a remote session.
Step 1. Open AnyViewer on the host device, click Sign up to createa new account and sign in.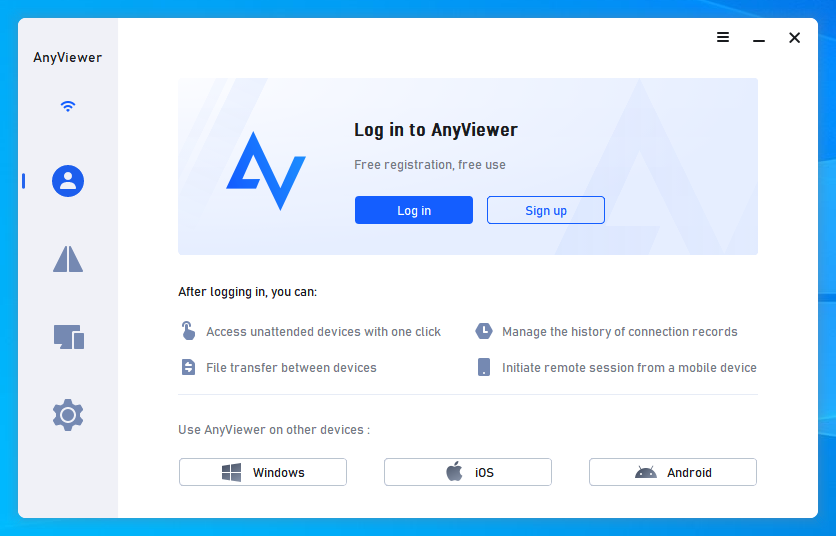 Step 2. Log in AnyVeiwer on the client computer using the same login information as the host.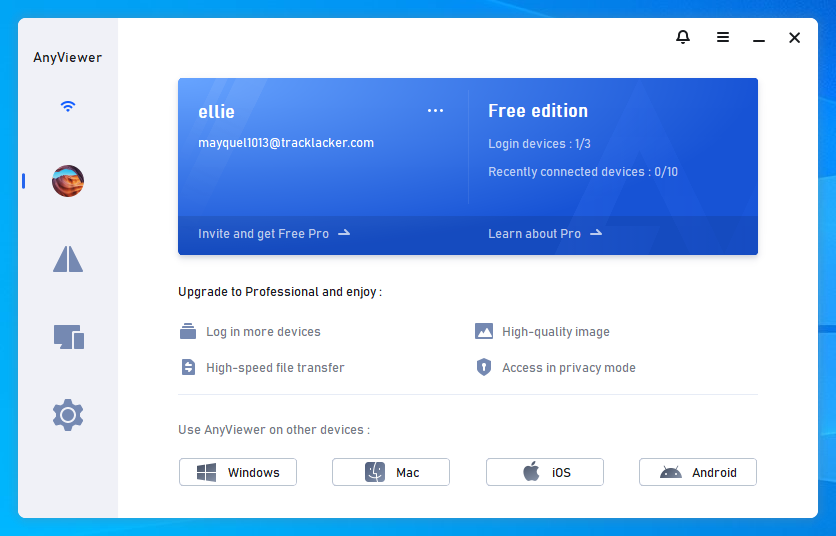 Step 3. Go tothe Device interface to see the list of your assigned devices. Click the computer you want to connect to and click One-click control.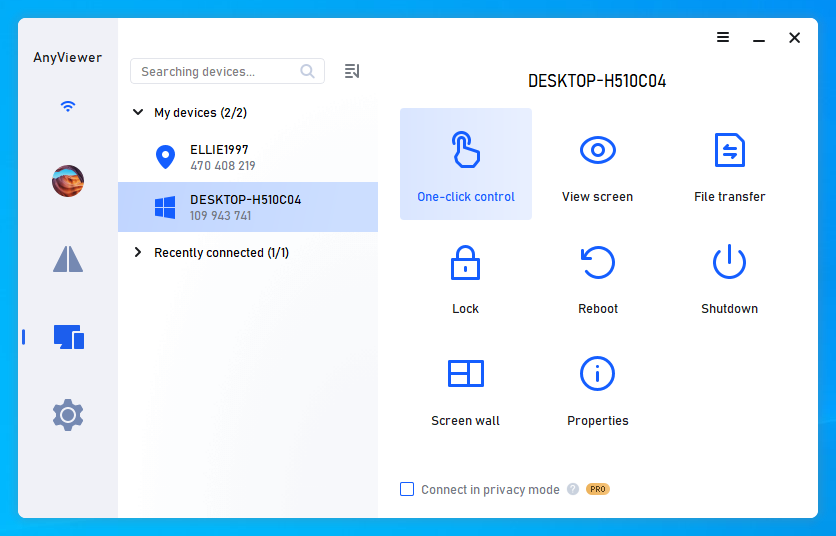 Tips:
We suggest
upgrading your account
if you have more than two remote PCs. Then, for an affordable price, you can create up to 10 simultaneous connections and access up to 100 unattended devices.
Conclusion
So that's all about disconnected from the AnyDesk network. There are eight solutions you can use to fix the problem. If you still do not have a stable connection, try using other reliable remote access tools like AnyViewer to have a fast connection.