Why is AnyDesk not connecting to network?
Hello everyone. I installed AnyDesk on my Windows computers and tried to use it, but I got the could not connect to AnyDesk network SSL error. Why is AnyDesk not connecting to the network? Maybe anyone knows how I can fix this? Thanks in advance."
- Question from Reddit Forum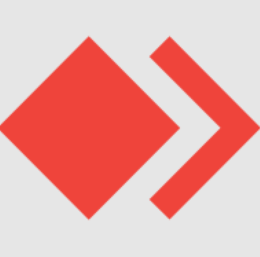 AnyDesk is one of the most famous remote access software in the world. It has such features as remote control, VPN functionality, and file transfer. Although it is a versatile software that has been developed for many years, it can not perfectly compatible with all computers sometimes.
Several users get errors such as AnyDesk not connecting, which may probably be due to the following reasons:
►Date and Time issue
►Misconfigured Firewall
►AnyDesk ID issue
►...
If you are having the same problem, keep reading to get the solutions.
How to fix could not connect to AnyDesk network SSL error [6 solutions]
There are six tested solutions for you to solve network not connect to AnyDesk SSL error.
Solution 1. Verify computer Time Zone
Make sure your computer system time is in sync with the Internet.
Step 1. Launch Control Panel, and click Date and Time.
Step 2. Click Change time zone, select your required time zone and click OK.
Step 3. Relaunch AnyDesk. If the issue still exists, continue to the next stop.
Solution 2. Configure Firewall setting
AnyDesk functionalities may be blocked by your system Firewall Defender, follow the next steps to check it.
Step 1. Launch Control Panel and follow: System and Security > Windows Defender Firewall, click Allow an App or Feature Through Windows Defender Firewall on the left pane.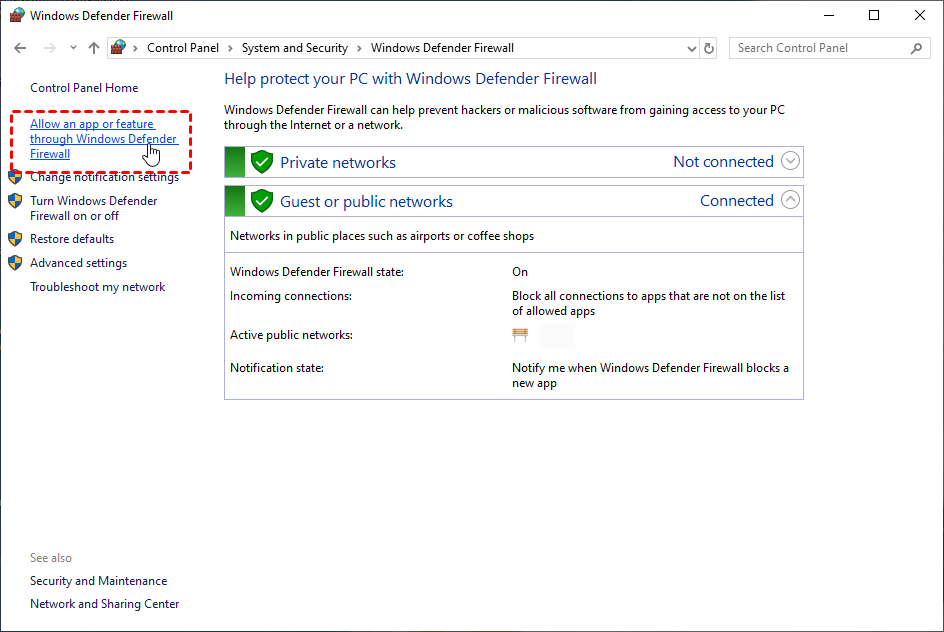 Step 2. Click Change settings, locate and tick AnyDesk, then click OK.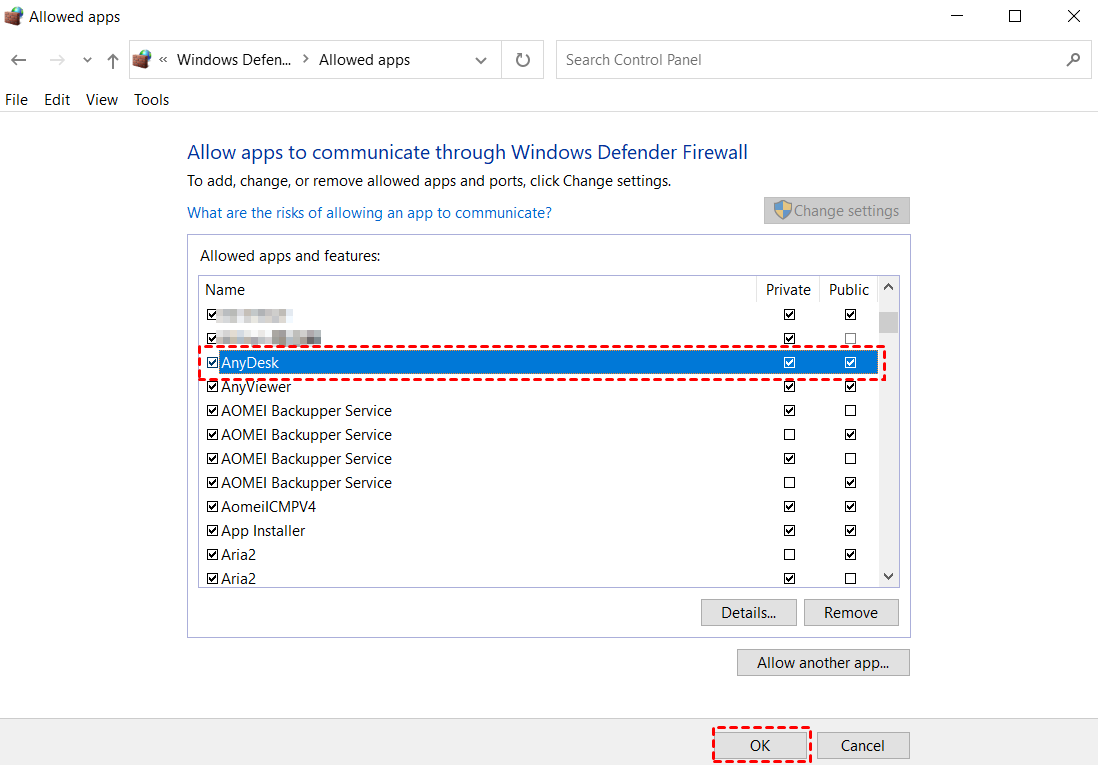 Solution 3. Remove from Show Hidden Icon and relaunch
To remove AnyDesk from the background menu, follow these easy steps:
Step 1. Navigate to bottom right corner task manager, right click AnyDesk and Quit.
Step 2. Now relaunch AnyDesk, hopefully, your issue has been resolved. If not, continue to the next solution.
Solution 4. Delete settings directory and reinstall
Uninstall AnyDesk, deleting the settings directory, and reinstalling AnyDesk can also possibly solve your problem.
Step 1. To uninstall AnyDesk, open Control Panel > Uninstall a program, right-click AnyDesk > Uninstall.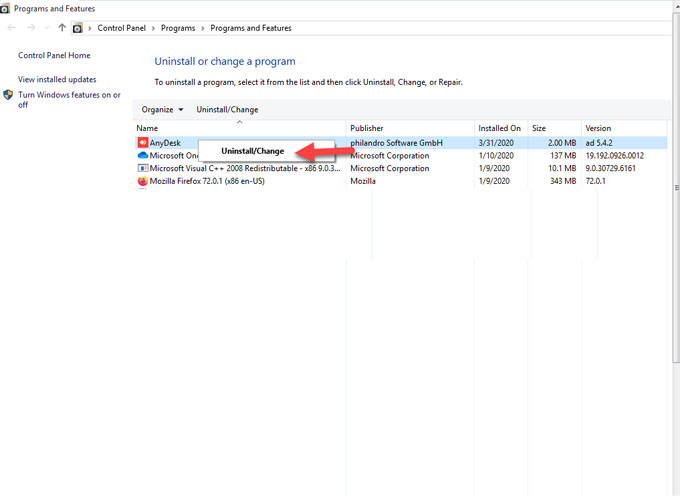 Step 2. Open File Explorer, go to C:\ProgramData, locate and right click AnyDesk > Delete.
Step 3. Now you can go to AnyDesk official site to reinstall it.
Solution 5. Create new Windows profile
If the could not connect to AnyDesk network SSL error happens due to your blocked ID, you need to renew your AnyDesk IDs or create a new Windows profile.
Step 1. Navigate to Control panel, click User Accounts > User Accounts > Manage another account.
Step 2. Click Add a new user in PC Settings.
Step 3. Click Add someone else to this PC, and follow the prompt guide to create your new profile.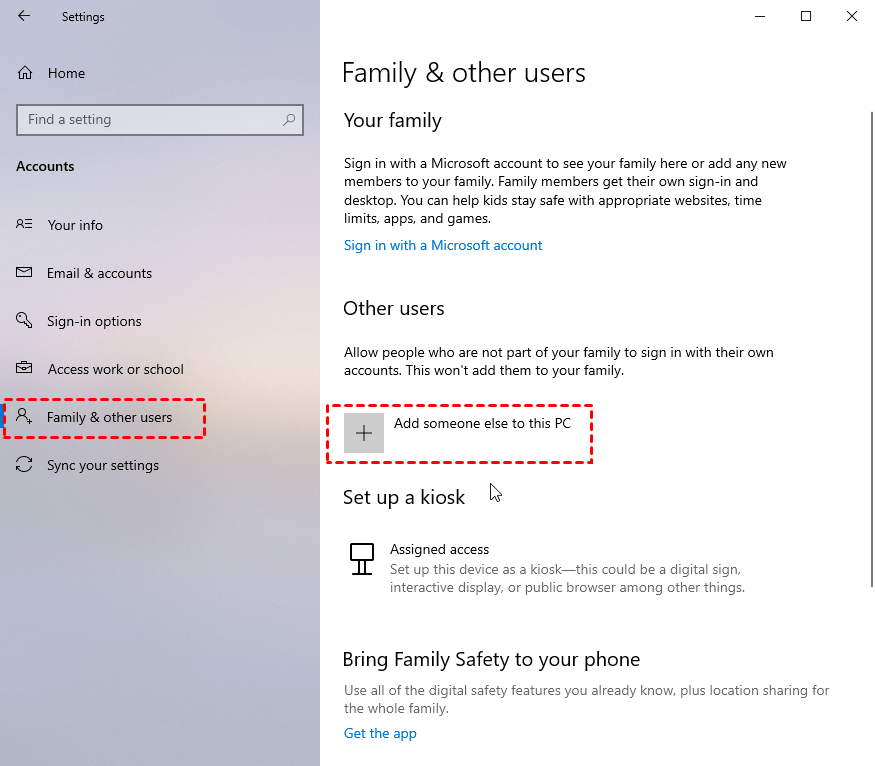 Step 4. Login your new profile and try to open AnyDesk.
Solution 6. Switch to AnyDesk alternative with stable network connection
To avoid AnyDesk errors, the best practice is to switch to a reliable AnyDesk alternative. Here we will take AnyViewer as an example. As well-known and powerful remote desktop software, AnyViewer allows unattended remote access, file transfer, screen sharing, multiple sessions, etc. Besides, it is dedicated to offering users the best experience, download AnyViewer on your devices to enjoy fast and stable remote connections:
How to set up AnyViewer:
Step 1. On the host computer, click Sign up to register a new AnyViewer account. (You can directly login if you have already signed up.)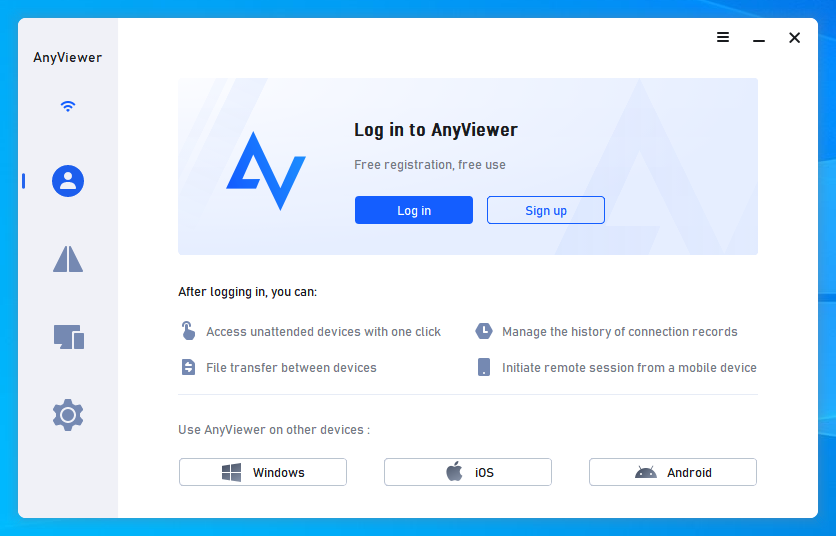 Step 2. Complete the information and click Sign up.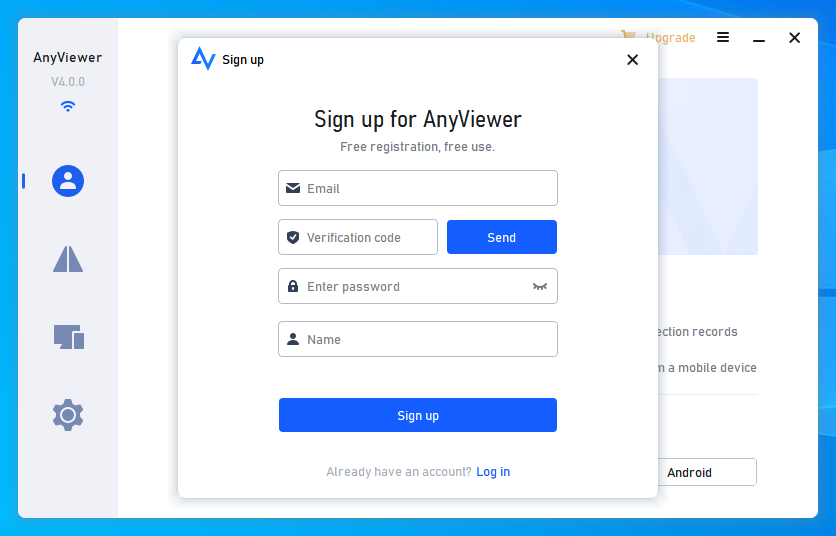 Step 3. On the client computer, log in to the same account, and your device will be automatically assigned to the account.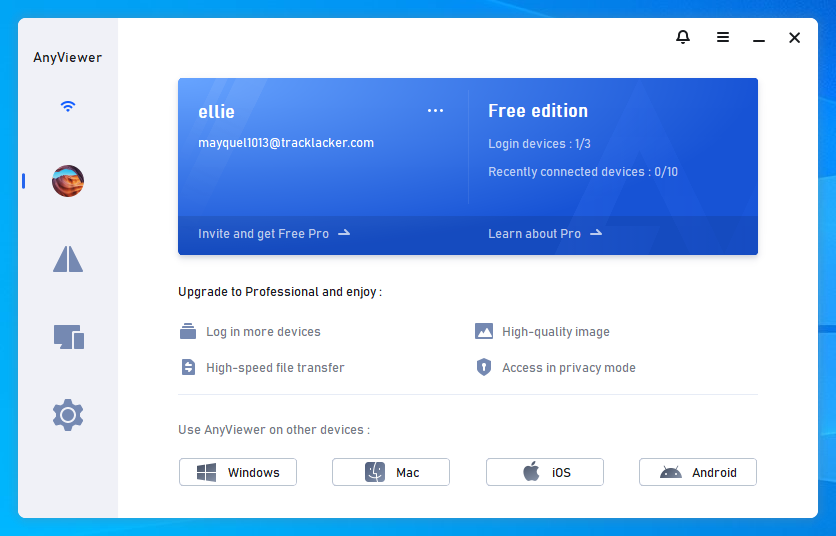 Step 4. Go to Device, select thehostcomputer, and you can establish a connection by clicking the option you desired.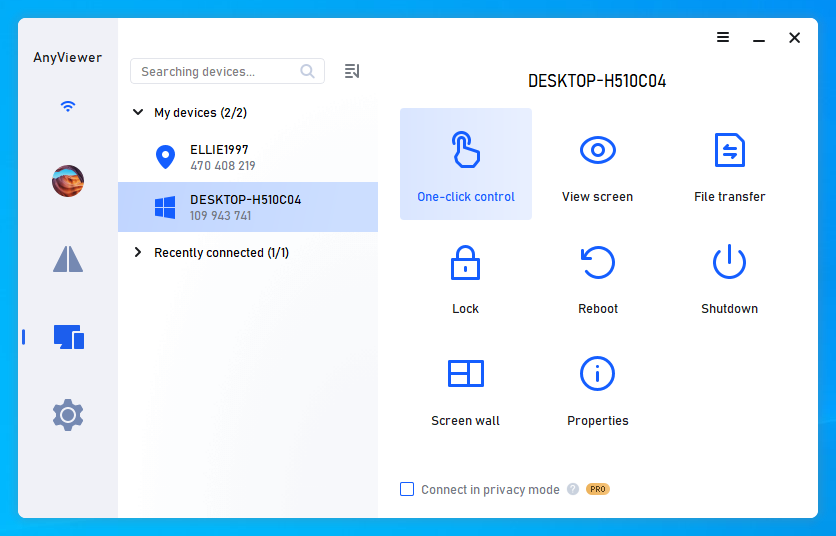 If you select One-click control, there are several built-in features in the remote control window, you can use them conveniently by clicking the toolbar.
Conclusion
This post introduces how to fix could not connect to AnyDesk network SSL error. We offered several solutions above. If this problem frequently happens, we recommend you use another reliable AnyDesk alternative instead, AnyViewer could be your prior choice in this case.