Is there a file limit in Box?
Hello, I'm seeking a clarification on file size limit. Does it apply to a single file or total files that are uploaded together? For example, if my file size limit is 32GB, and I need to upload two 30GB files, can I upload both at the same time or I have to upload twice, and one at each time? Appreciate any comments and thanks!"
- Question from Jonathan Wang
Perhaps Box isn't as widely used as Google Drive, but it's still a very well-known cloud storage option. Box delivers document storage, content management, collaboration, electronic signatures, publishing, and workflow on a single, secure and easy-to-use platform.
Is there a Box file transfer limit? Box enables quick and secure file transfers between computers. However, Box file transfer has its limitation, and it is a pain in the ass for many users. So, the following will reveal to you the Box file transfer limit.
Box file transfer limit
Box is a free file transfer software that you can use to transfer files. However, Box file transfer has some limitations. Now, the Box file transfer limits will be described.
Here are some of the limitations of the free personal version:
The maximum file size that free personnel can upload to Box is limited to 250MB.
There is only 10GB of storage space per user.
It only allows one file to be transferred at a time, causing lower work efficiency.
Apart from that, if you want to get a larger upload file size, you can buy its paid version. The platform offers five different subscription plans. It starts at $60 per year and goes to $420 per year. In this range, you get a maximum file size of 2GB to 50GB for uploads. If you want to get Box's maximum file size for uploads of up to 150GB, you'll need to contact Box's customer service and they'll price it according to your specific situation.
You should note that a minimum of 3 accounts are required for commercial use of the paid version, purchasing one account is not allowed. This increases the purchase price exponentially.
AnyViewer: The best Box alternative for large file transfer
By analyzing and comparing the above, you will find that even if you buy the highest-level Enterprise Pro, the size of uploaded files is limited to 150GB, which is far from enough. So the Box file transfer size limit is higher. Consequently, it is highly recommended that you use the best Box alternative for large file transfer software AnyViewer.
Here's why opting for AnyViewer over Box for file transfer:
AnyViewer free edition allows users to upload 100 files at a time and transfer files up to a maximum file size of 100MB.
It has 2 file transfer threads for fast transfer speeds. This greatly facilitates and speeds up the process of transferring files for users.
Besides,if you want a larger transfer file size, you can upgrade your account to the Professional version. You can enjoy the following benefits:
Larger file size. The max size of a single file you can transfer is up to 1TB.
Fast file transfer speed. You will get a maximum file transfer speed of 10MB/s.
Multiplit file transfer thread. You can perform multiple file transfer tasks at the same time.
Unlimited file transfer amount. The amount of the files you can transferred at a time is unlimited.
Affordable price. The price of the upgrade is very cheap and cost-effective, you only need to pay $49.95 per year to enjoy it.
Step 1. On both of your computers, download, install, and launch AnyViewer.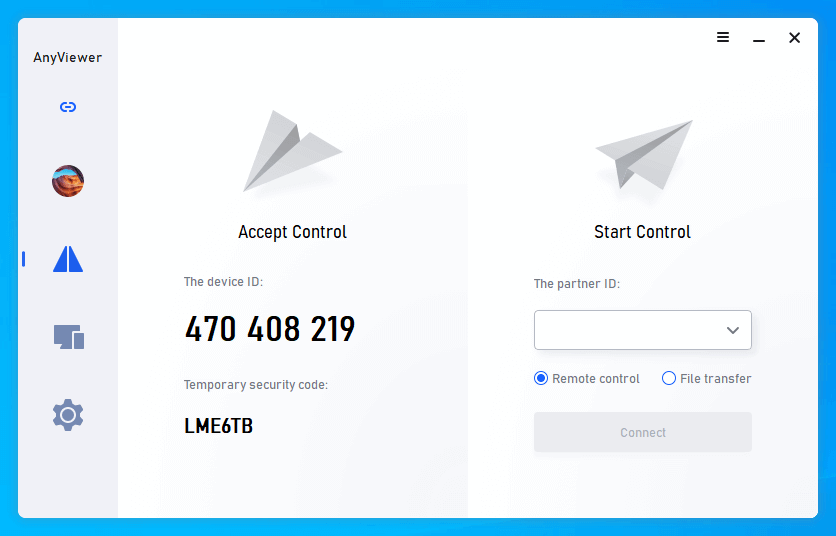 Step 2. Navigate to "Log in", and click "Sign up".(If you have already registered on their website you can log in directly.)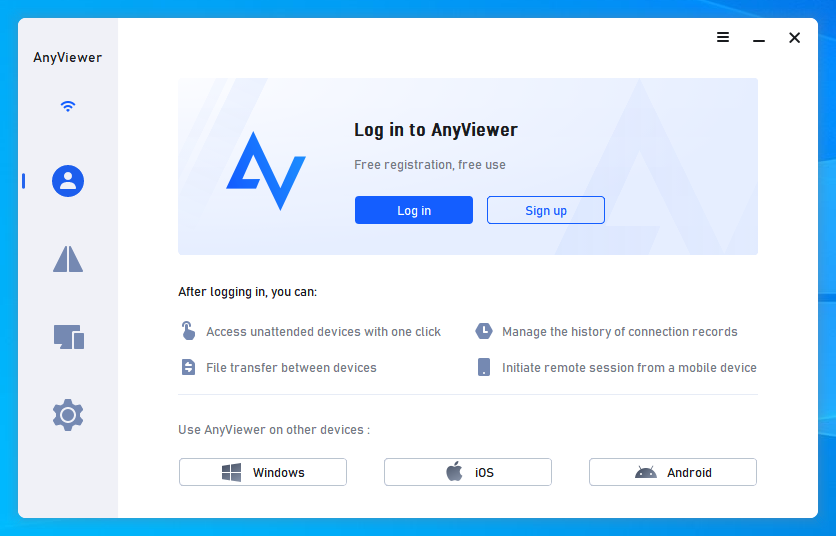 Step 3. Fill out the signup information.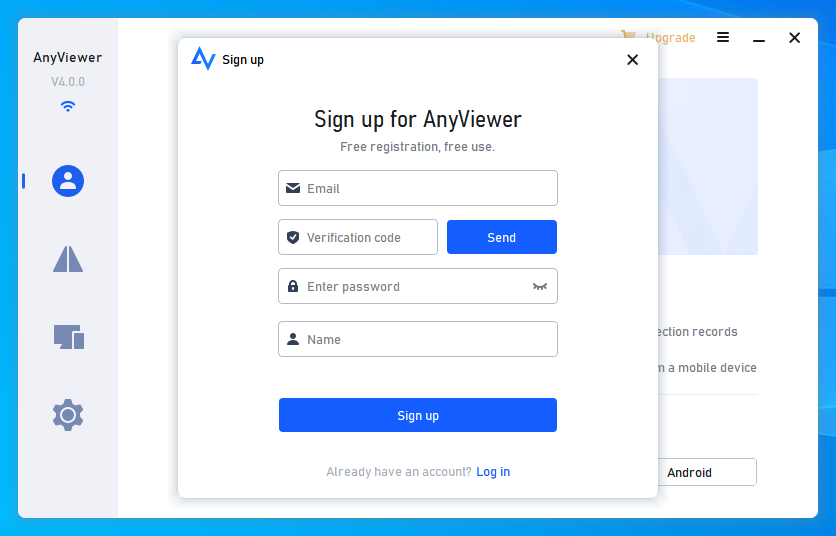 Step 4. You can then see that you have successfully logged into AnyViewer and your device will be automatically assigned to the account you logged into.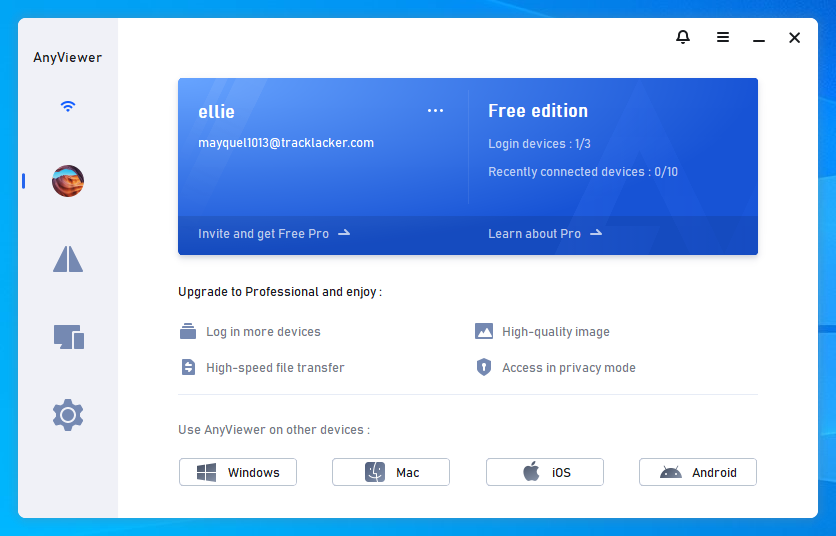 Step 5. Go to "Devices", click on the computer you want to connect to, and then click "File transfer".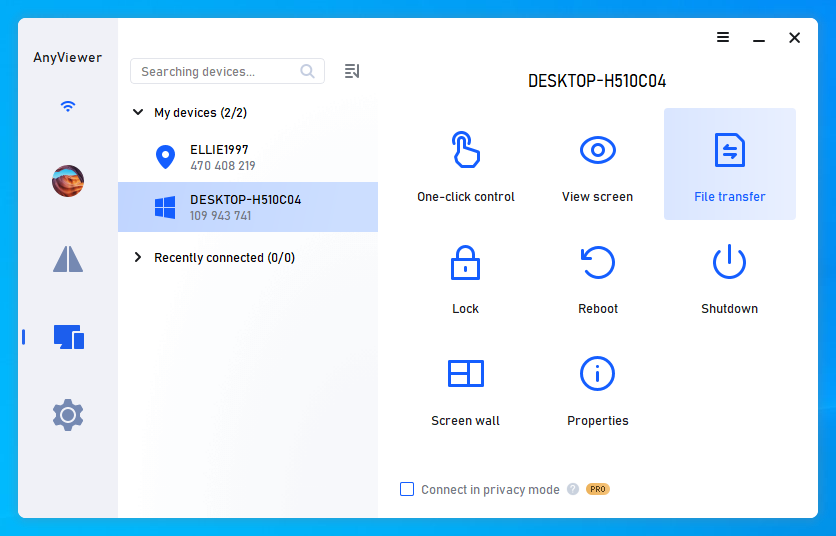 Tips:
You can also enable
unattended remote access
by selecting "
One-click control
" to connect to another computer. You can then take full control of it as if you were sitting in front of it. Once connected, you can transfer files by clicking the "
File
" button in the menu bar.

Step 6. Then The File Transfer dialog box appears. The path to the controller computer is displayed on the left side of the box and the path to the receiving computer is displayed on the right side. After selecting the destination file, click the arrow to freely transfer the file between devices.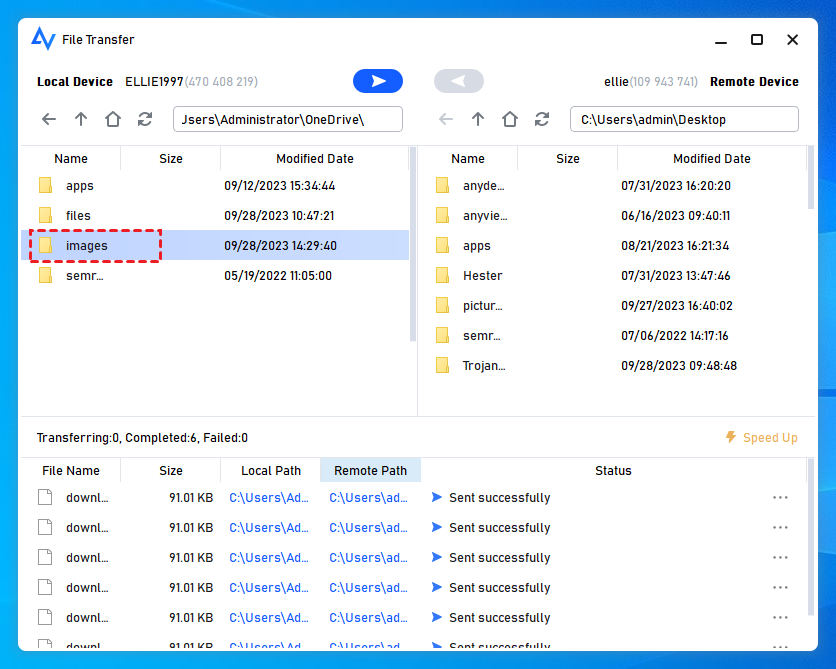 Conclusion
Is there a Box file transfer limit? This article answered this question. In addition, we also introduce the best Box alternative for large file transfer AnyViewer to help you transfer files between computers. Hurry up to download and use AnyViewer to enjoy the fast and secure experience and service!