Too many rejected connection attempts. Please try again later
Upon encountering the error message "Too many rejected connection attempts. Please try again later." in AnyDesk, it signifies that the remote side has consistently declined your session request on multiple occasions. Consequently, you will be unable to initiate further requests for a certain duration.
How to fix AnyDesk "Too many rejected connection attempts"
Below are four potential AnyDesk "Too many rejected connection attempts" fixes. Follow the step-by-step solutions to overcome the problem.
Solution 1. Try connecting later
This error often arises when you've made frequent connection requests, and the remote side has repeatedly rejected them. To resolve this, wait for a minute and attempt the connection later when the remote side becomes available.
Solution 2. Enable interactive access
A quick fix for the "Too many rejected connection attempts" error on AnyDesk is to enable interactive access on the remote side.
Step 1. Go to Settings.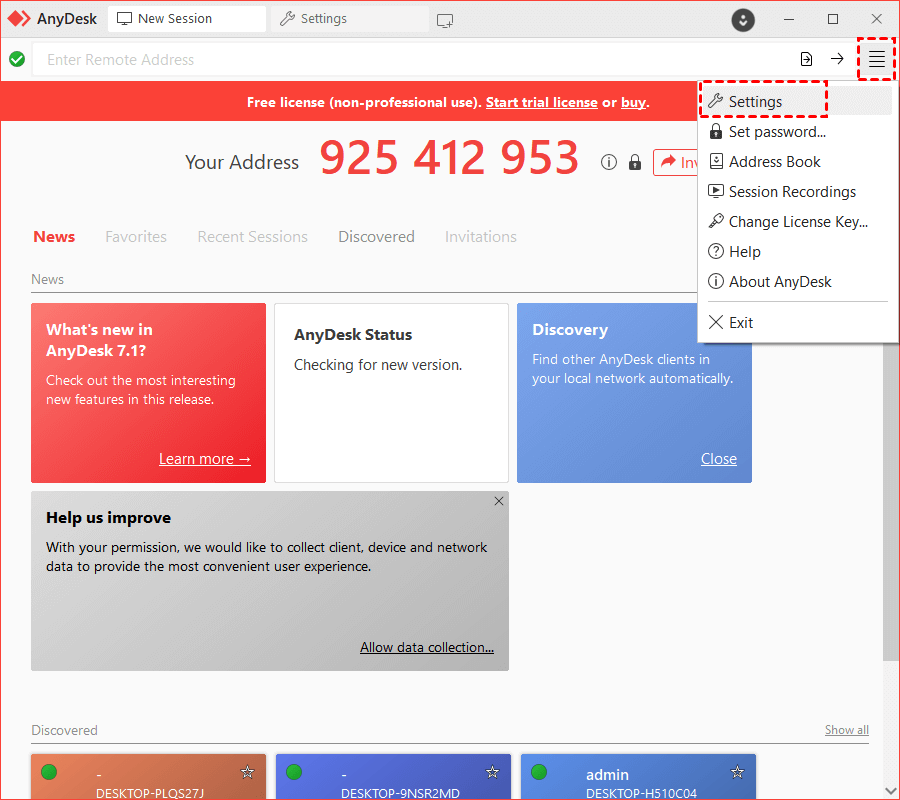 Step 2. Choose Security and click Unlock Security Settings.
Step 3. Under Interactive Access, choose Always show incoming session request.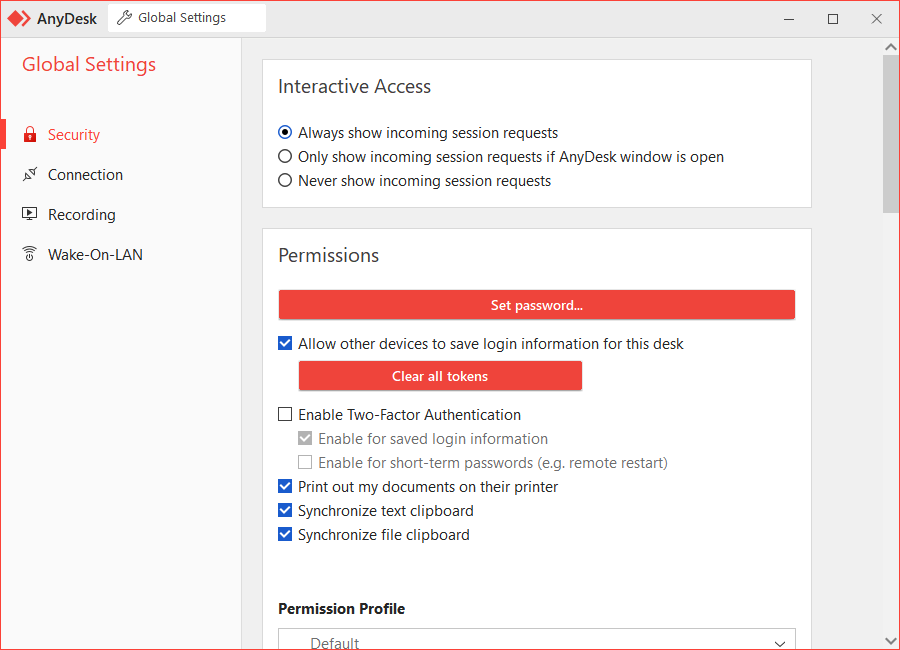 Solution 3. Use unattended access
If the remote side has made unattended access credentials available to you, you can log in using those.
Step 1. On the remote side, go to Settings > Security > Unlock Security Settings. Under Permissions, click Set password.
Step 2. Set your password for unattended access. Choose "Unattended Access" under Permission Profile, then click Apply.
Step 3. On the local side, enter the Remote Address of the remote device.
Step 4. Enter the password set on the remote device. To skip the request window next time, activate the "Log in automatically from now on" option, and then click OK.
Solution 4. Try an AnyDesk alternative
If all else fails, consider exploring an alternative to AnyDesk, like AnyViewer. AnyViewer is a free remote access software with numerous features for remote access, control, and support, including file transfer, text chat, and multiple sessions.
One significant advantage of AnyViewer is its availability for both personal and commercial use, unlike AnyDesk, which is free only for non-commercial purposes. When AnyDesk detects commercial use, it immediately blocks the connection.
By considering AnyViewer as an alternative, you can address remote access requirements more comprehensively and find a suitable solution for your needs.
Step 1. Install AnyViewer on both computers you wish to connect.
Step 2. Sign up for an AnyViewer account or log in if you already have one.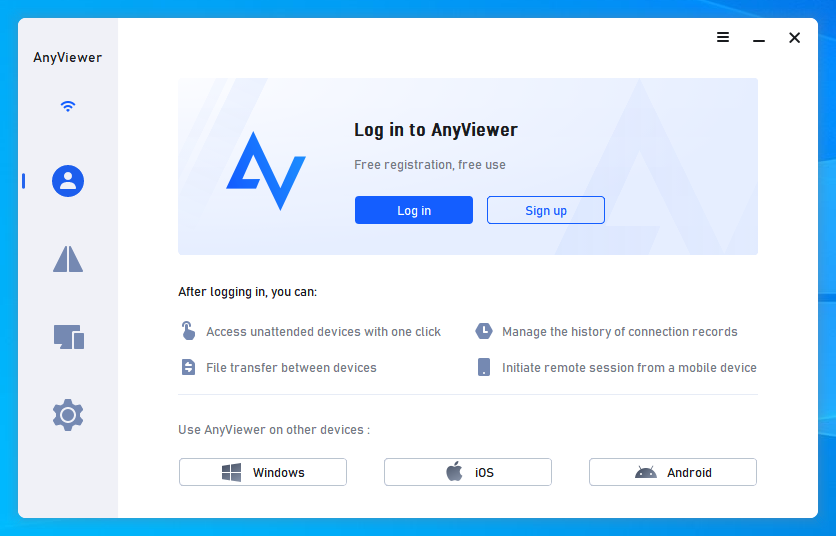 Step 3. Ensure successful login and device association with your account.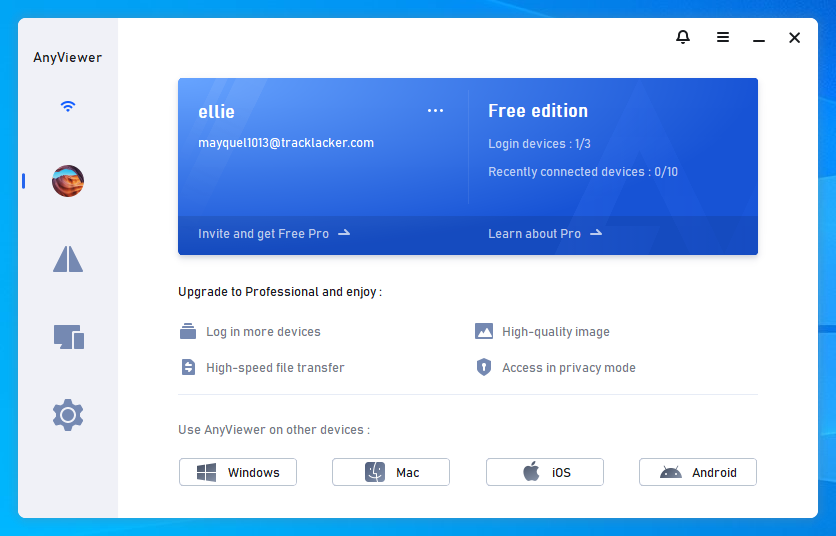 Step 4. From the "Devices" section, select the specific remote computer you want to connect to.
Step 5. Click "One-click control" to effortlessly establish the connection between the chosen devices.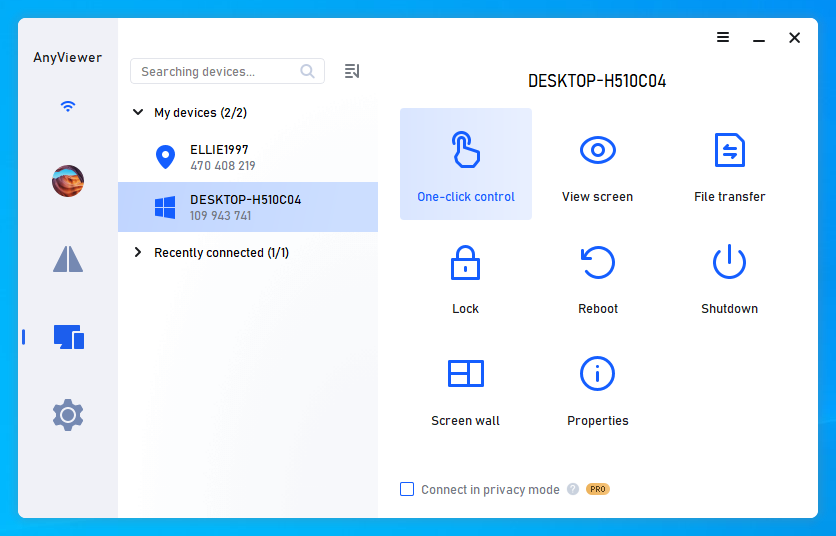 ★Tips:

Keep in mind that upgrading to a Professional or Enterprise plan unlocks valuable benefits, such as:

Moredevice assignments for unattended access
Efficient management of simultaneous remote sessions
Faster file transfer speeds
A privacy mode for secure and confidential connections
...
The bottom line
In conclusion, by exploring the four effective solutions provided, you can resolve the AnyDesk "Too many rejected connection attempts" issue. Whether waiting for a moment to retry, enabling interactive access, utilizing unattended access, or considering an alternative like AnyViewer, these steps will help you establish successful connections. Resolve the issue promptly and enjoy seamless remote access experiences.