Remote computer keyboard not working - Anydesk
The keyboard on the remote computer seems to be malfunctioning, making it impossible for me to input or paste any text. However, I am able to use the mouse without any issues. Additionally, I have found that the keyboard functions properly only when I am connected to the remote computer through an unattended password setup."
- Question from Reddit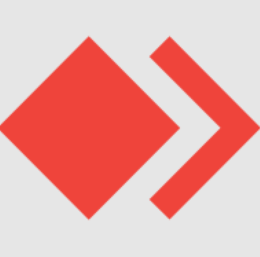 Why AnyDesk keyboard not working?
AnyDesk allows you to have complete control over a remote device, including its display, audio, and keyboard. However, there are instances where the keyboard might stop functioning or display different characters from the ones you type. There are several reasons why AnyDesk keyboard not working:
Improper installation of the AnyDesk software.
Lack of keyboard access on the remote computer.
Failure to meet the minimum requirements to run AnyDesk.
Operating system needing an update.
Incompatibility between keyboard modes.
How to fix AnyDesk keyboard not working on PCs
Thankfully, there are several solutions you can try to fix AnyDesk keyboard not working on Mac, Windows, Linux, etc. Let's explore them below.
Solution 1. Allow access to the keyboard
If the AnyDesk keyboard is not functioning, it could be because someone using the remote computer has disabled access to their keyboard and mouse. You can ask them to enable this access by following these steps:
Step 1. Open AnyDesk and click the three horizontal lines in the top right corner. Select "Settings".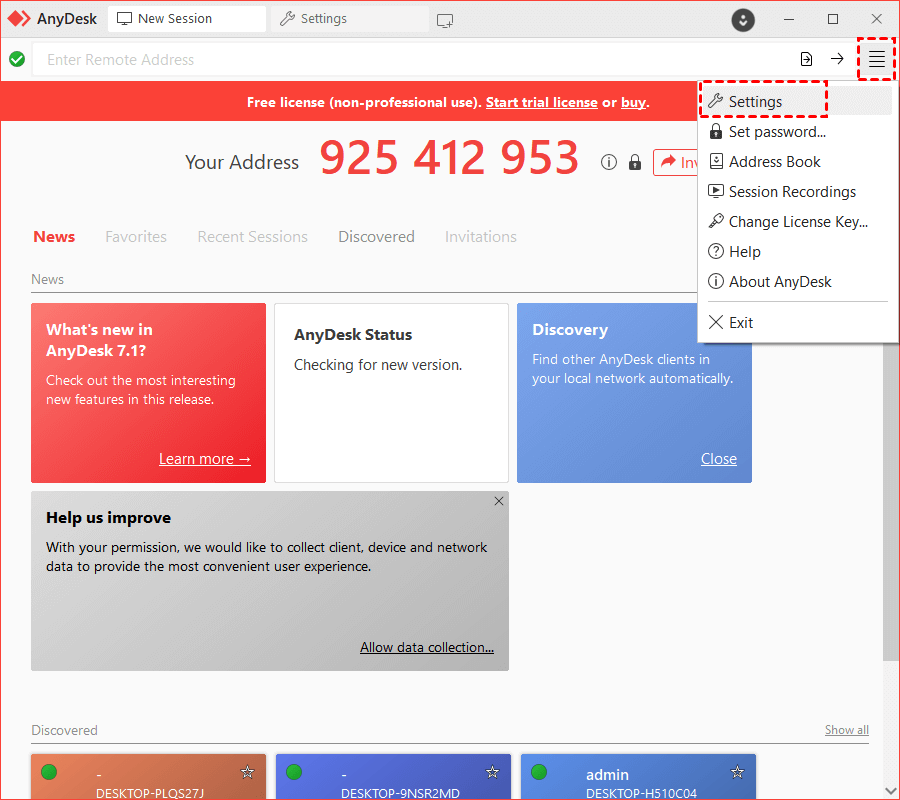 Step 2. Choose "Security" from the left sidebar. Checkmark the option "Control My Device's Keyboard and Mouse".
Solution 2. Request for elevated rights
If you're still unable to use the keyboard even after gaining access, you may need to request elevated rights. Windows has a User's Access Control center that restricts users from making changes without permission from the system administrator. To request elevated rights, follow these steps:
Step 1. In AnyDesk, go to the "Action" menu.
Step 2. Select "Request Elevation" from the options.
Step 3. The remote computer user will receive a prompt to accept the elevation request. Once accepted, you will receive a new session request. Accept the request to operate the remote computer with elevated rights.
Solution 3. Enable unattended access
Some users have found success in resolving keyboard issues by creating sessions via unattended access. This feature allows you to connect to a remote client without sending a session request. To enable unattended access on AnyDesk, follow these steps:
Step 1. Open AnyDesk and click the three horizontal lines. Select "Settings".
Step 2. Go to "Security", and click "Unlock Security Settings".
Step 3. Choose "Set password."
Step 5. Enter your password. Choose "Unattended Access" under Permission Profile. Then click "Apply".
Solution 4. Ensure Full Access during a session invitation
By default, a session invitation sets the profile to "Default," which may restrict certain features like keyboard access. To request full access to the remote computer, follow these steps:
Step 1. Open AnyDesk and go to the "New Session" tab.
Step 2. Click "Invite" and select the specific computer.
Step 3. Expand the "Profile" dropdown menu and choose "Full Access."
Step 4. Press "Invite" to complete the process.
Solution 5. Update AnyDesk
Updating AnyDesk to the latest version may fix keyboard issues. Updates often include bug fixes, ensuring smoother functionality. To update AnyDesk, follow these steps:
Step 1. Go to the AnyDesk Settings.
Step 2. Go to About AnyDesk and check the version to ensure you have the latest.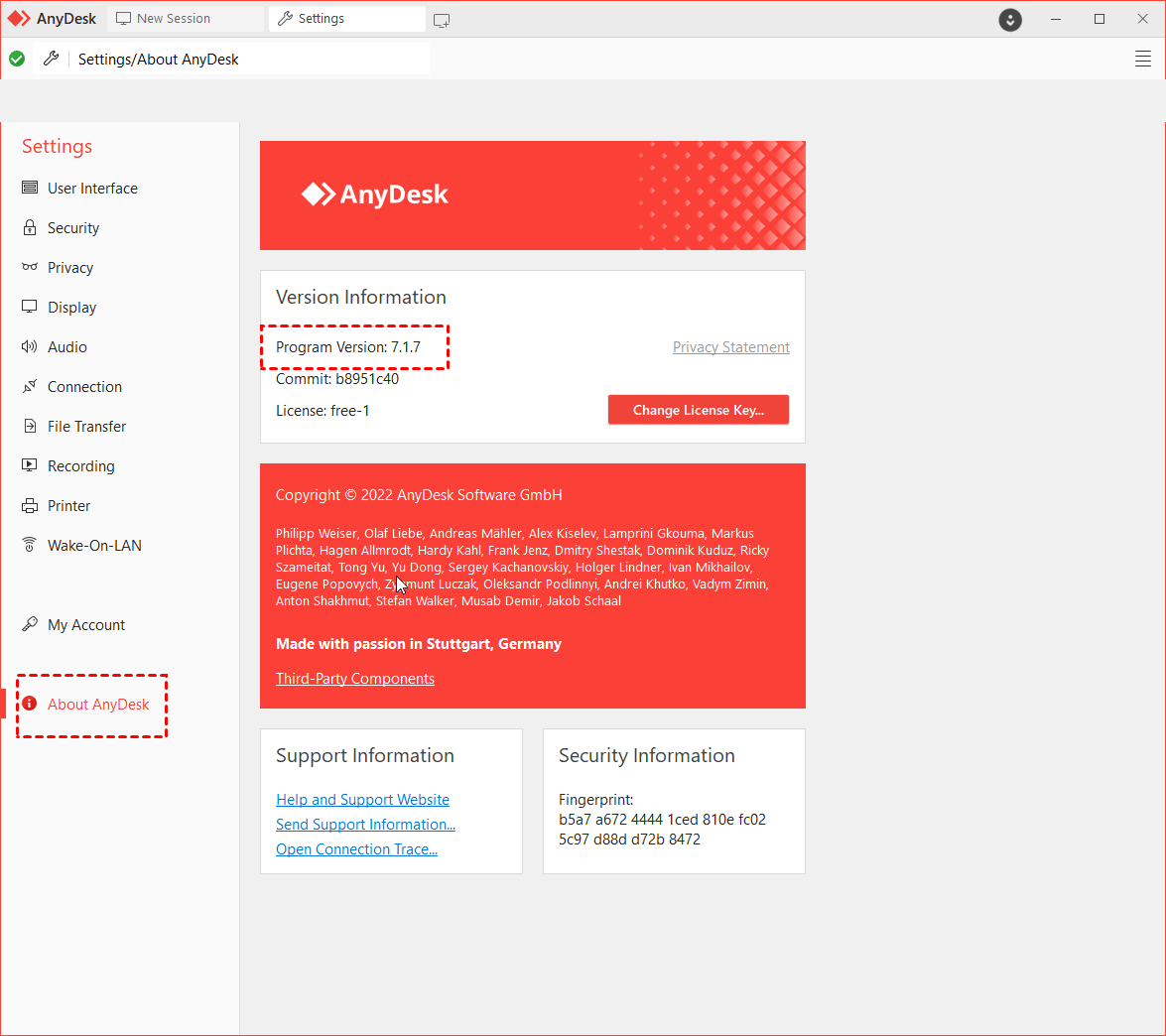 Step 3. Launch the application and test the keyboard.
Solution 6. Uninstall and install AnyDesk
If updating AnyDesk doesn't help, try uninstalling and reinstalling the software. This cleans up any corrupt files and replaces them with fresh, error-free ones.
Step 1. Open Control Panel > Programs > Programs and Features, and right-click AnyDesk > Uninstall.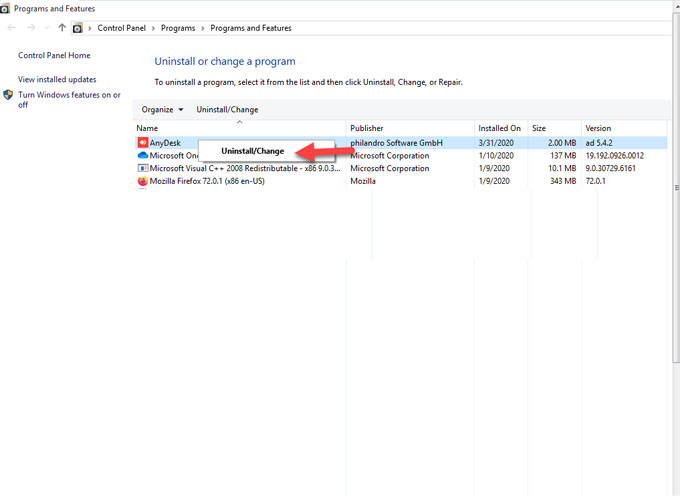 Step 2. Download AnyDesk from its official website.
Solution 7. Contact the AnyDesk technical team
If none of the above solutions work, it's possible that there's a bug or technical issue with AnyDesk itself. In such cases, it's best to reach out to the technical support team. They will help investigate the issue and provide you with solutions to fix the problem.
How to fix AnyDesk keyboard not working on mobiles
If you encounter keyboard issues while using AnyDesk on your mobile phone, it may be due to the keyboard not being enabled on your device. To fix this, follow these steps. Note that these steps are applicable to both iPhone and Android devices.
Step 1. Launch AnyDesk on your phone.
Step 2. Create a new session with a remote device.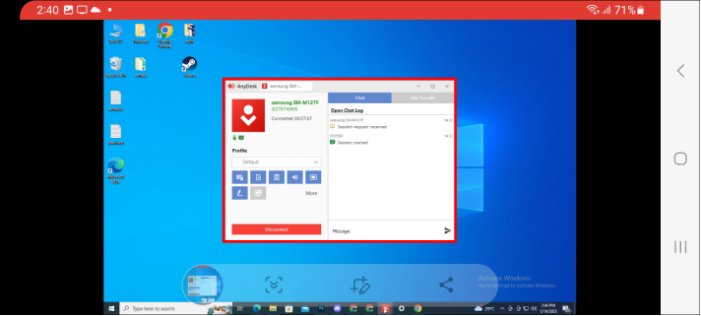 Step 3. When the remote device's screen appears, press the AnyDesk logo and select the keyboard icon.
Step 4. You should now be able to access the remote computer's keyboard.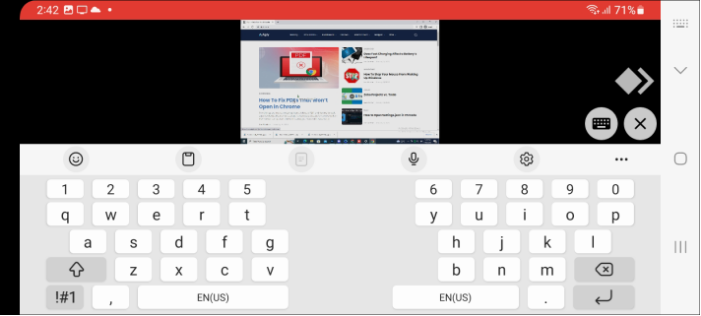 Bonus tip: Best free AnyDesk alternative
Hope you have get your AnyDesk keyboard working smoothly on PCs or mobiles with the above solutions. If not, it is recommended to try an AnyDesk alternative.
Introducing AnyViewer, a remote desktop program designed for Windows that grants secure and reliable access to any device worldwide, regardless of your location. What sets AnyViewer apart from its counterpart, AnyDesk, is its noteworthy distinction in pricing. While AnyDesk imposes charges for commercial usage, AnyViewer offers its services free of charge for both personal and business purposes. Whether you're assisting family members or providing remote support to clients, AnyViewer ensures you have access to its features without incurring any costs.
Let's explore some of the impressive features that AnyViewer has to offer:
Effortless installation process.
Swift and seamless connection speeds.
Convenient one-click access to unattended remote sessions.
Integrated chat functionality during remote sessions.
Support for file transfers between connected devices.
Quick shortcuts to essential applications such as Task Manager, This PC, CMD, and more.
The capability to control multiple computers simultaneously.
Seamless integration with multi-monitor setups, including support for monitor switching.
Mobile support available for both iOS and Android devices.
Take the next step and experience the benefits of AnyViewer, the free alternative to AnyDesk, by downloading the software. Discover its user-friendly interface and learn how it can revolutionize your remote access capabilities.
Step 1. Install and launch AnyViewer on both computers. Go to Log in, and then click Sign up. (If you already have signed up on its official website, you can log in directly.)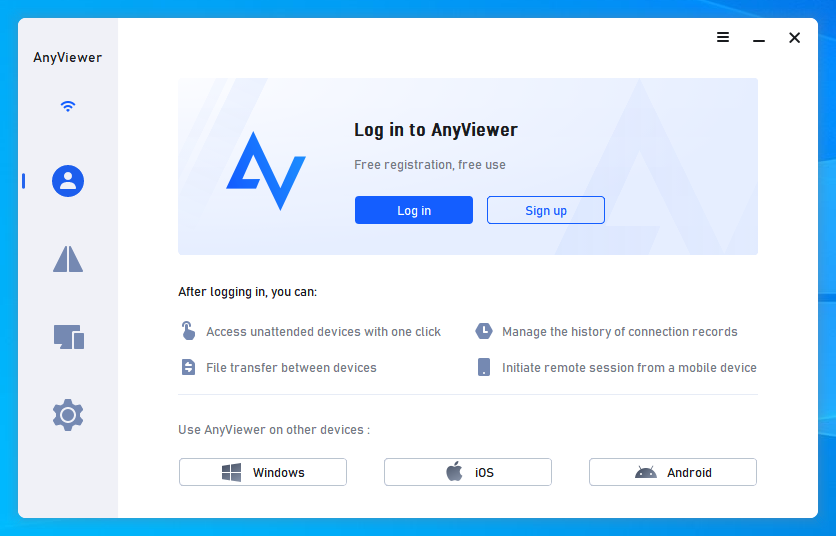 Step 2. Fill in the signup information and click Sign up to create an AnyViewer account.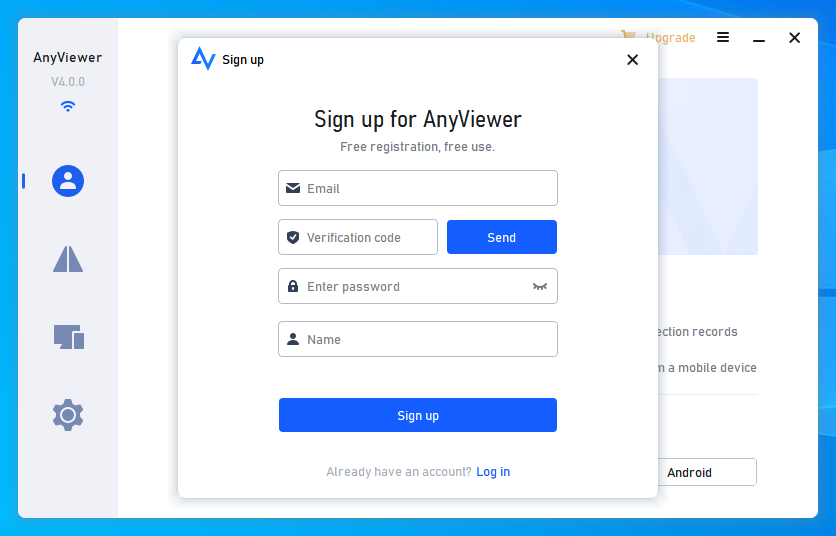 Step 3. Then you can see you successfully logged in to AnyViewer. Your device will automatically be assigned to the account you've logged in to.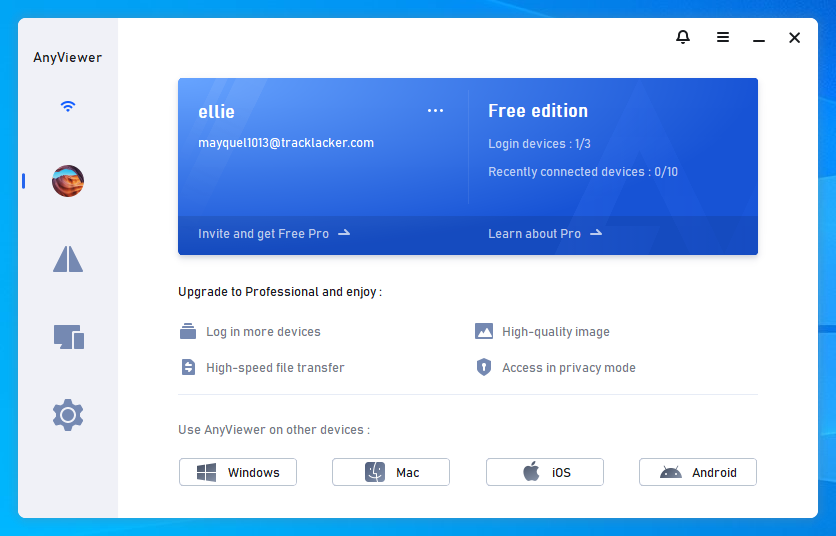 Step 4. Log in to the same AnyViewer account on the two computers. Then you can achieve a one-click connection by clicking One-click controlafter going to Device and clicking the computer that you want to access.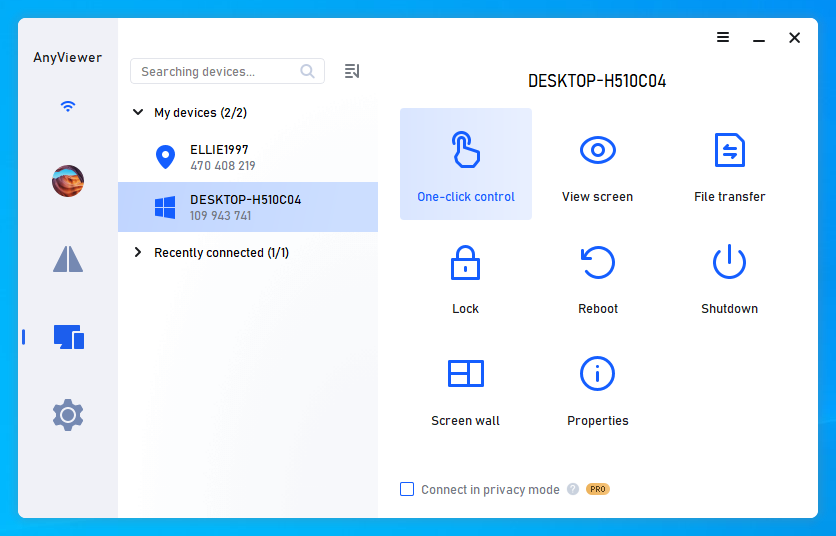 Note
: If you can upgrade your account to a
Professional or Enterprise plan
, then you'll have more rights. You can assign more devices. Also, you can connect to another computer in privacy mode, which means you can black the screen and block the mouse and keyboard of the remote computer.
The bottom line
This post introduces several solutions to fix AnyDesk keyboard not working. Besides, it also introduces an AnyDesk alternative, AnyViewer, in case the problem remains unsolved. AnyViewer emerges as a powerful remote desktop program that offers free access for personal and business use, setting it apart from its paid counterpart, AnyDesk. With its impressive features, seamless installation, and support for various devices, AnyViewer proves to be a reliable and cost-effective choice for remote access needs.