Why is my AnyDesk tab not working?
Hello, When I connect to an RDP session with AnyDesk, normal Windows Alt-tab functionality (windows switching) does not work. My issue is that when I use the tab to select the window I want when I release Alt, Enter does not fire properly and the selected window does not focus. Do you have any ideas? Please help me. Thanks.
- Question from AutoHotkey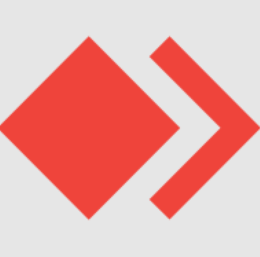 The Alt-Tab combination in AnyDesk is a widely used keyboard shortcut that allows you to switch between open applications or Windows during a remote session. However, users sometimes face the issue that AnyDesk Alt-Tab not working issue.
Alt-Tab not working in AnyDesk can be caused by a number of factors, such as abnormal keyboard status or incorrect program settings. Don't worry, this article will help you, you can follow the below-remembered methods to solve the AnyDesk Alt-Tab not working problem.
How to fix AnyDesk Alt-Tab not working [4 solutions]
AnyDesk is a famous remote control software that allows you to remotely connect to unattended computers and gain access to the screens and files of remote devices from anywhere in the world. However, many users will encounter AnyDesk Alt-Tab does not work when using AnyDesk for remote control. If you also encounter this problem, please read this article to adopt the following four methods to solve it.
Solution 1. Check that the keyboard is working properly
Sometimes the problem with AnyDesk Alt-Tab not working can be caused by the keyboard. When the keyboard is damaged or the connection fails, it can cause the keyboard to not work properly and thus this problem occurs. If you are using a Bluetooth keyboard, check and make sure it is connected correctly. If it is a wired USB keyboard, try unplugging and reconnecting it to make sure it is working properly. If the keyboard is not working properly, try replacing your keyboard and try again.
Solution 2. Modifying AnyDesk Settings
Apart from that, you can also make changes to AnyDesk's settings to fix this issue. Please follow the steps below.
Step 1. On your device, launch AnyDesk and click on the four horizontal lines icon in the top right corner, then select "Settings" to open it.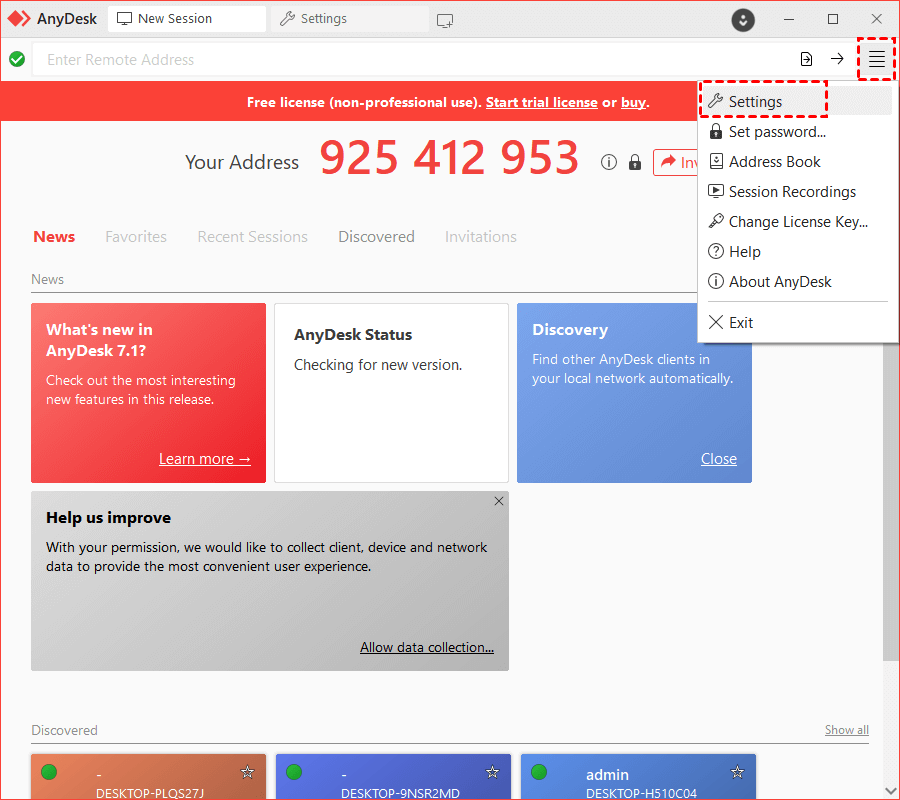 Step 2. Select "Display" on the left and click on it.
Step 3. Locate "Visual Helpers" on the right once it opens.
Step 4. Locate "Transmit hotkeys," which has been enabled by default. You need to turn it off, just uncheck it.
Solution 3. Reinstall AnyDesk
If neither of the above methods fixes the AnyDesk Alt-Tab not working issue, then you can try reinstalling AnyDesk to fix the problem.
Step 1. Hold down the "Win+R" keys at the same time to open the Run dialogue box. Copy and paste the following uninstall string in the Run box and click "OK".
"C:\Program Files (x86)\AnyDesk\AnyDesk.exe" --uninstall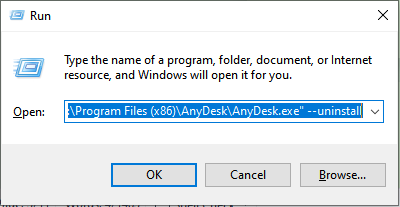 Step 2. Then please follow the instructions to complete the uninstallation task.
Step 3. Please visit AnyDesk's official website to download the latest version.
Solution 4. Contact AnyDesk technical support
If this problem persists after you reinstall AnyDesk, then you need to contact AnyDesk technical support.
Step 1. On your device, launch AnyDesk and click on the four horizontal lines icon in the top right corner, then click on "Help".
Step 2. You will then be taken to the AnyDesk website and click on Contact Support.
AnyViewer: The best AnyDesk alternative without keyboard problem
Did the method provided in this article help you to solve the AnyDesk Alt-Tab not working issue? Being plagued by this problem is very irritating and it is highly recommended that you use an alternative to AnyDesk. AnyViewer will be the best choice for you. It is a comprehensive, reliable, and free remote control software.
AnyViewer has a strong technical team to make sure you enjoy a smooth and intuitive keyboard experience, making you feel as if you are sitting in front of the remote computer and operating its keyboard with ease. AnyViewer is compatible with Windows, iOS, and Android systems.
In addition to that, AnyViewer offers you other great features such as one-click control, remote unattended access, file transfer, remote sound, real-time text chat, multi-monitor support, and much more.
Don't let AnyDesk keyboard issues ruin your remote connection experience, download and use AnyViewer now.
Step 1. After installing and starting AnyViewer on both your devices. After choosing "Log in," click "Sign up."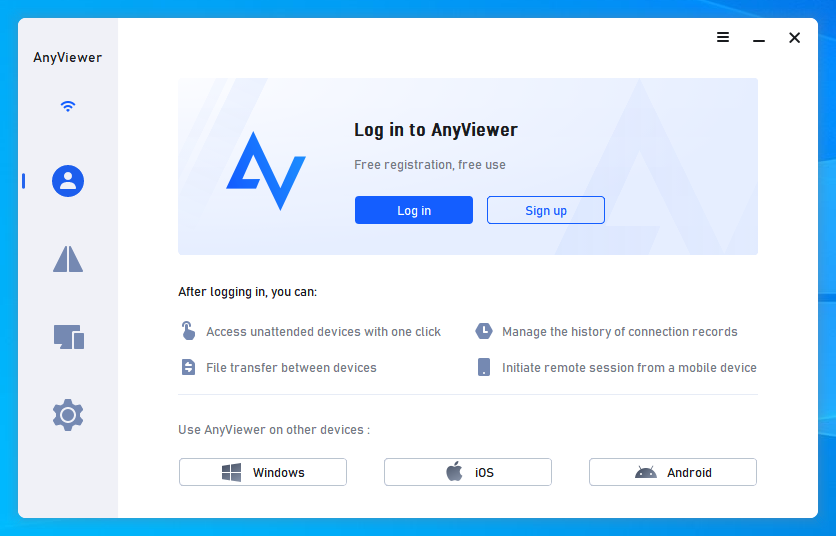 Step 2. Fill in the registration form information to create an account.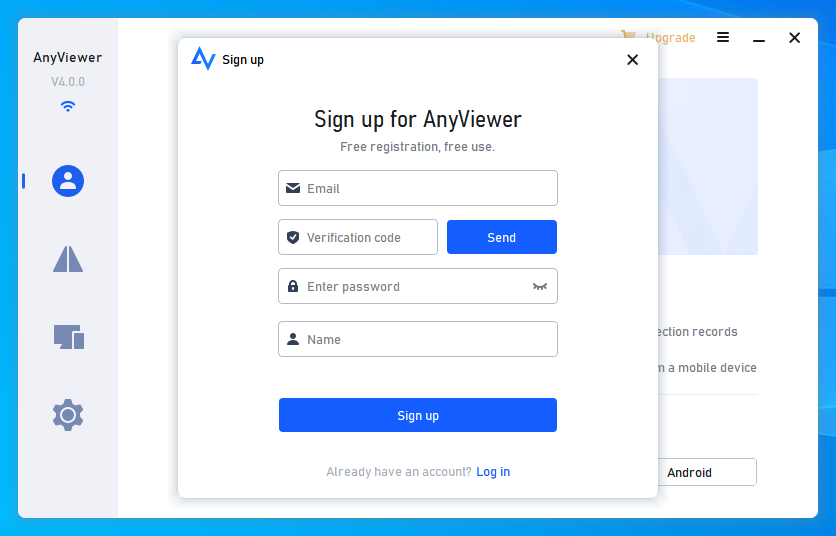 Step 3. Log in to the account you just created on both devices. This will allow your devices to be automatically assigned to your account.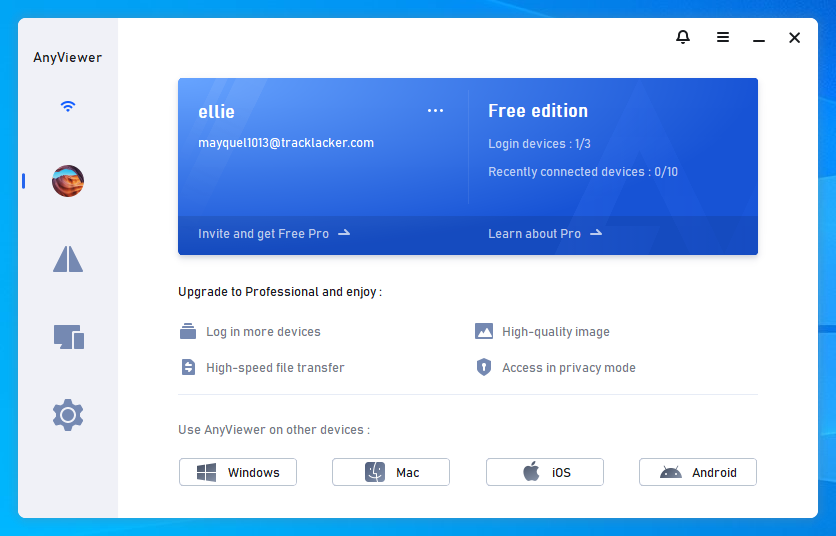 Step 4. On your local computer, go to "Device", find the device you want to control, and then click "One-click control" to achieve unattended remote access.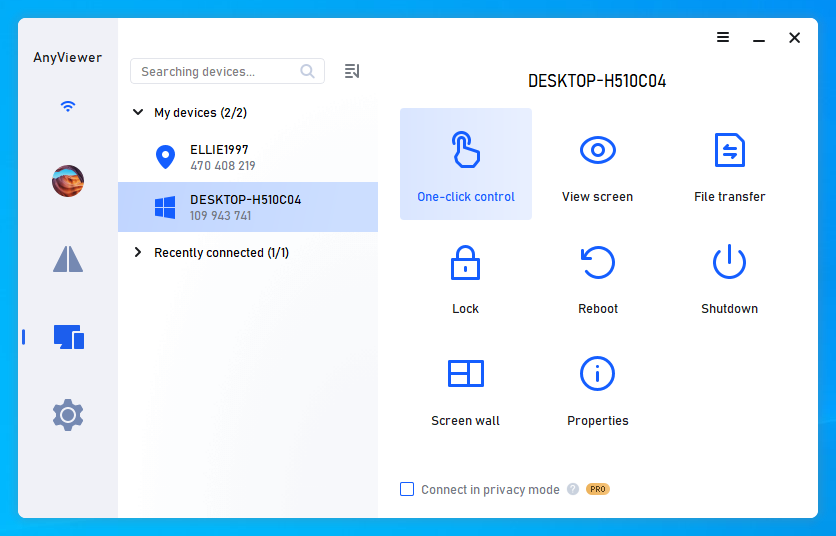 Step 5. After successfully connecting to the remote device, you will find useful shortcuts in the upper toolbar under "Operation".

★Tips: For a better experience, you can upgrade your account to a Professional or Enterprise plan:

Connect more devices with one-touch control.
Enjoy access in Privacy Mode.
There is no limit to the number of devices that can be controlled simultaneously by one computer.
Enjoy faster file transfer speeds.
Create groups for corporations to more efficiently handle huge numbers of devices.
...
Conclusion
It is very disturbing to encounter AnyDesk Alt-Tab not working. However, this article provides you with four ways to solve this problem. But AnyViewer will be the more worthwhile software for you to explore, which will provide you with a smoother keyboard experience and improve your remote work efficiency.