Is LogMeIn free for personal use?
LogMeIn Pro is one of the most widely used remote desktop software solutions. It features a wide range of remote access, file sharing, and security features, allowing users to remotely access their work computer from home or offsite. Some are wondering about the price, is LogMeIn free for personal use?
Unfortunately, the answer is NO. LogMeIn Pro does not offer a free plan. It has three pricing plans. Pro for Individuals, priced at $349.99/year, allows access for up to 2 computers. The Power Users plan, at $839.99/year, allows access for up to 5 computers. The Small Businesses plan, at $1,539.99/year, $3,499.99/year, or $6,999.99/year, adds access for up to 10 computers, 25 computers, or 50 computers respectively.
Best free alternative to LogMeIn Pro
Do you want a free LogMeInalternative? It is recommended to use the free remote access software AnyViewer. AnyViewer has three plans, a Free plan, a Professional plan, and an Enterprise plan. Let's make a comparison of its Free plan and LogMeIn Pro Individual plan.
AnyViewer Free plan is totally free of charge. Every free account allows 3 assigned devices. It has 2 connection channels, allowing 2 devices to start the remote session at the same time. It also supports 2 simultaneous sessions, which means one computer can start remote connections to 2 computers simultaneously. The Free plan also supports unattended remote access, multiple monitors, file transfer, text chat, etc.
LogMeIn Pro Individual plan is priced at $349.99/year. Users can get a free 14-day trial, but after that, you'll need to purchase a license. An Individual account allows one to access up to 2 computers. It supports multiple monitors, file transfer, remote printing, etc.
See, both the AnyViewer Free plan and LogMeIn Pro Individual plan support 2 remote access at the same time and have some practical features. However, AnyViewer is totally free, while LogMeIn Pro charges $349.99 a year. That's why we say AnyViewer is one of the best LogMeIn Pro alternatives.
Step 1. Install and run AnyViewer on both of your computers. Navigate to Log in and then Sign up on the Controller computer (if you have already registered on the official website, you can log in directly).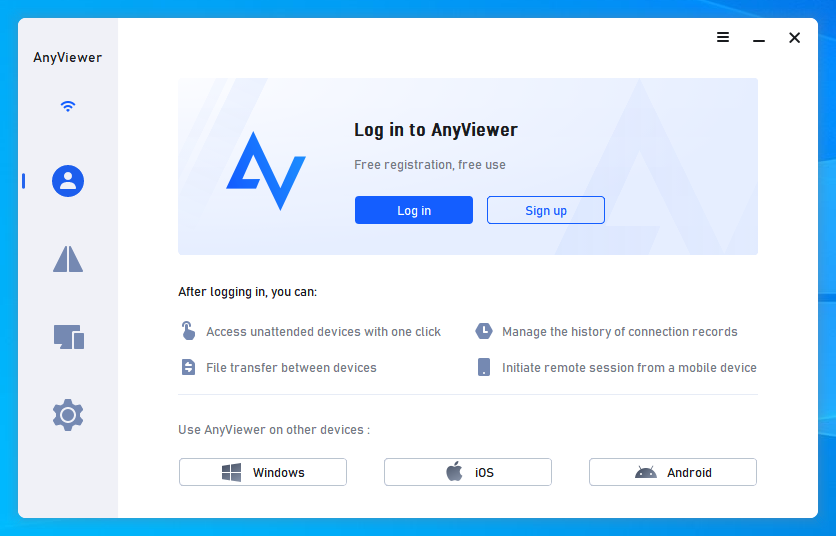 Step 2. Fill out the sign-up form.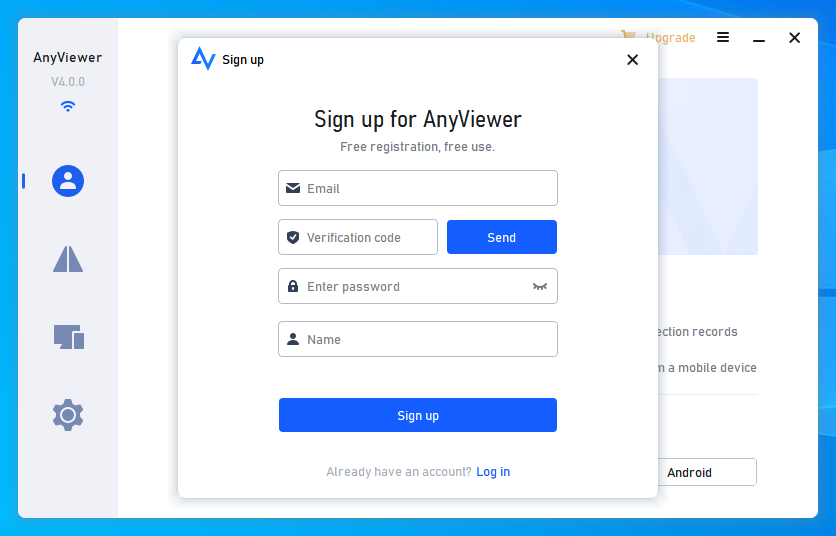 Step 3. You should now see that you have successfully logged into AnyViewer. Your device will be assigned to the account to which you have logged in automatically.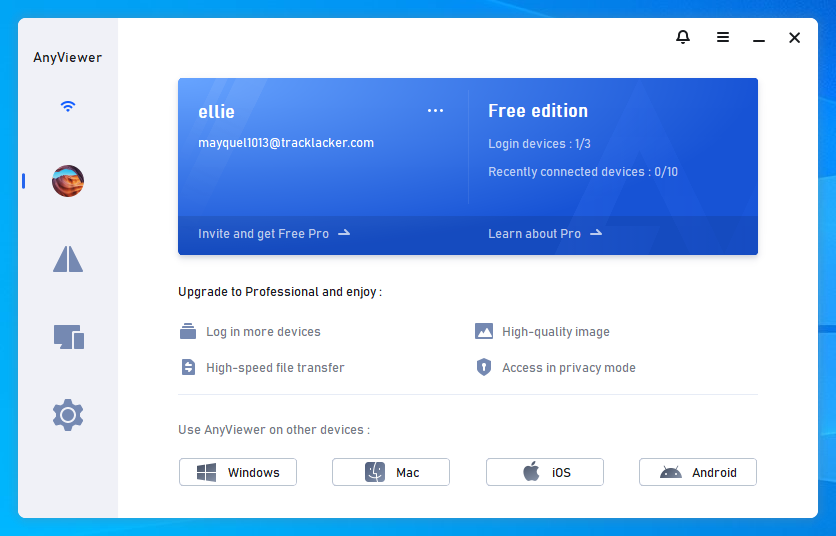 Step 4. Log in to the same AnyViewer account on the two devices, then you can click One-click control to achieve a direct connection, click View the screen to see another's screen, or click File transfer to share files between computers.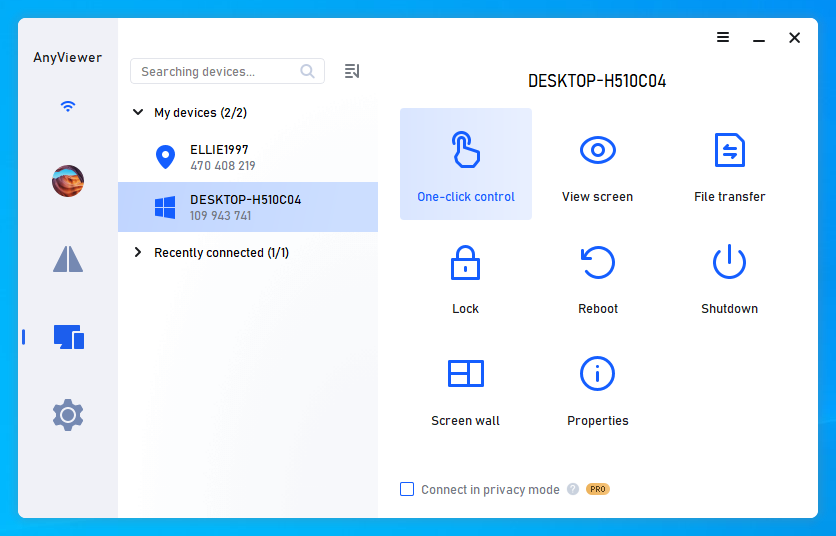 Notes:✎...

Additionally, you can change your account's plan to a Professional or Enterprise one. What a business or professional plan can provide for you is:

More devices will be allowed to assign to the same account for unattended remote access.
More connection channels for more devices to be able to start remote connection at the same time.
One device can connect to more devices simultaneously.
Black the remote PC screen and disable the remote keyboard & mouse click to protect privacy.
Transfer 1TB files at 10 MB/s.
The bottom line
As LogMeIn Pro does not have a free plan, you may want a free LogMeIn Pro alternative to help you access a remote computer from anywhere. What is the best free alternative to LogMeIn Pro? Here we recommend AnyViewer. Its Free plan has pretty much the same features as the Individual plan of LogMeIn Pro, but it cost nothing. Therefore, if you want a free LogMeIn Pro alternative, choose AnyViewer.