How do I fix Zoom latency?
There's nothing more frustrating than being in the middle of an important meeting and experiencing Zoom latency issues. Because it can cause communication delays and disrupt the flow of dialogue. In addition to this, people often experience problems with Zoom sound not working when using Zoom. So what can be done to fix the Zoom latency issues?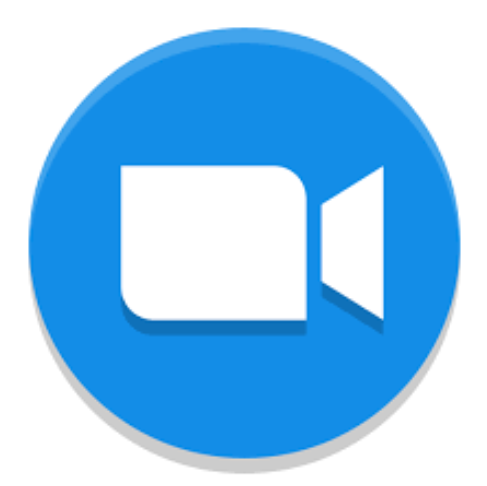 Thankfully, there are strategies to avoid these traps. Below, we'll show you how to fix that pesky latency issues with Zoom. Please keep reading.
How to fix Zoom latency issues [6 solutions]
The reason for the latency issues with Zoom may be that your internet connection is unstable or there is a network error, or it may be caused by the Zoom program not being updated in time. But don't worry, the next will provide you with 6 solutions, and you can choose the one suitable for you to try.
Solution 1. Check your internet connection
To mitigate Zoom latency issues, it's crucial to assess the quality of your internet connection, especially if you're on a Wi-Fi network. You can diagnose potential connectivity issues by conducting a test using another application or by following the steps below.
Step 1. From the Windows Settings menu, choose "Network & Internet".
Step 2. You can access the current connection status by selecting the "Status" tab on the left.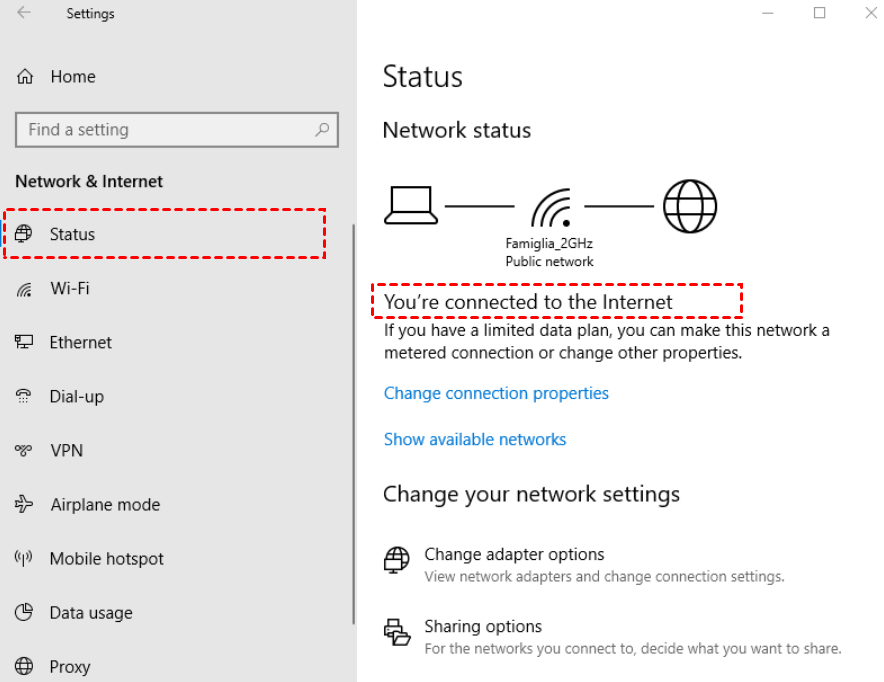 Step 3. In the event of encountering network-related issues, scroll down the "Status" screen until you locate the "Network Troubleshooter" option. Clicking on this option will prompt Windows to initiate its diagnostic tools, aimed at identifying and rectifying any problems impacting your network connection.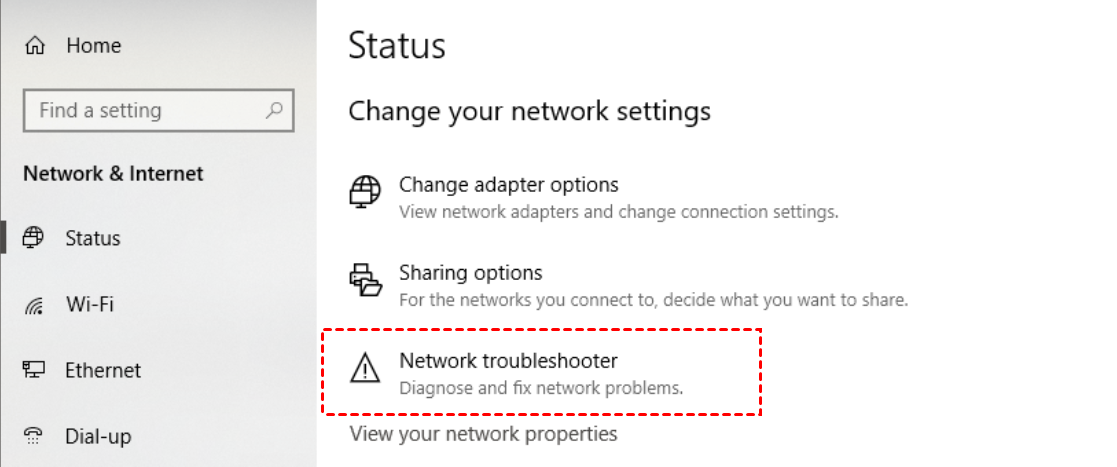 Solution 2. Close unnecessary applications and settings
Zoom offers a range of default settings designed to enhance the video experience for the typical user. While these settings prove beneficial, it's important to note that they can consume significant CPU resources and potentially lead to performance lag.
Firstly, Close any background applications or browser tabs that might be using your internet bandwidth. This will free up more bandwidth for Zoom. Then follow the steps below to turn off some settings.
Step 1. Install and initiate Zoom, then select the "gear icon" located in the upper right corner to access the Settings.
Step 2. Click on the Video option to open it and then disable "Touch up my appearance" as well as "Adjust for low light".
Solution 3. Close other devices
You may have high internet speeds, but if multiple other devices share that speed with you, you won't get the benefit of it. If others in your household are using the internet, ask them to limit their usage during your Zoom call. Multiple devices streaming or downloading can cause latency.
Solution 4. Update Zoom
Verify that Zoom is the most recent version you are using. Zoom frequently releases updates that may include performance improvements and bug fixes. If you are running an older version of the Zoom application, you may be experiencing Zoom latency issues.
Step 1. Click on your profile picture, and opt for "Check for Updates" to verify if a more recent version of Zoom is available for download.
Step 2. In case a newer version of Zoom is available for download, kindly proceed to update and download the latest version prior to restarting Zoom.
Solution 5. Adjust video quality
Lower the video quality if necessary. You can do this by clicking on the video camera icon in the Zoom meeting and adjusting the video settings. Lower-quality video requires less bandwidth.
Step 1. After launching Zoom, click on the "gear icon" in the upper right corner to open Settings.
Step 2. Click on the Video option to open it and then uncheck the checkbox next to "HD".
Solution 6. Upgrade your computer
If you frequently experience latency, it might be time to consider upgrading your computer, router, or modem to handle the demands of video conferencing better.
Step 1. Select "Update & Security" from the "Settings" menu.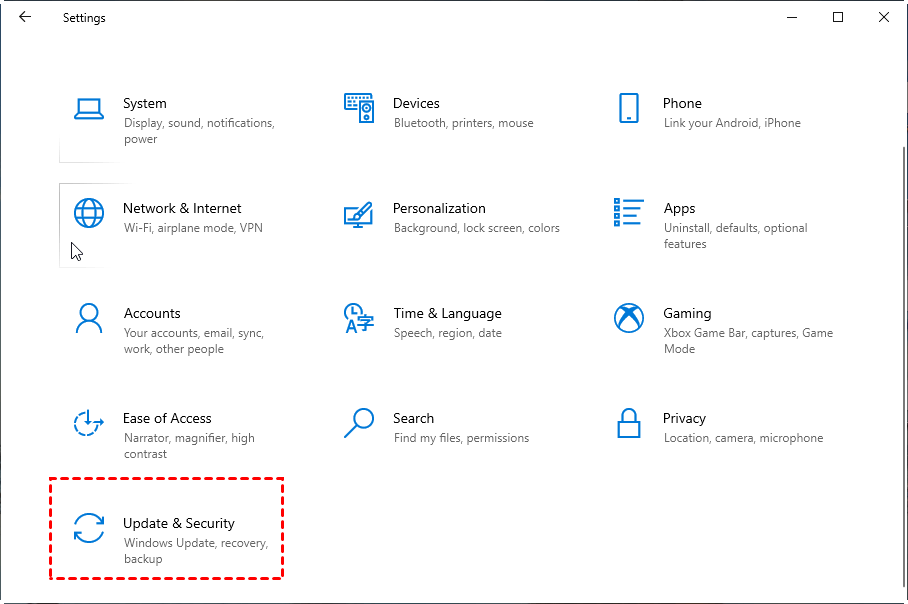 Step 2. Then click on "Windows Update" to open it and click on "Check for Updates" on the right.
If a new version is available, please follow your computer's prompts to update, and after the update is complete, restart your computer and start Zoom again to try.
AnyViewer: The best Zoom alternative without latency
After attempting the six methods mentioned above, if you find that the Zoom latency issues persist, it may be a good time to consider exploring alternatives. We highly recommend opting for AnyViewer, a fast, stable, and free remote control software with virtually no latency, as a solid alternative.
AnyViewer uses advanced and powerful connectivity technology to automatically determine the best server connection for minimal latency and superior real-time responsiveness. Strong technical support ensures secure remote connections. In addition, the user interface is friendly and clean, ensuring a seamless experience for you as well as making remote control of the connection a breeze.
Furthermore, AnyViewer boasts an array of other remarkable features, encompassing one-click control, seamless file transfer, real-time remote sound synchronization, instant text chat capabilities, iPhone screen mirroring, and effortless multi-monitor navigation, among others.
Don't allow latency to hinder your progress any further. Take immediate action and download AnyViewer to unlock seamless and swift remote connections.
Step 1. Once you've installed and launched AnyViewer on both of your devices, navigate to "Log in" and select "Sign up."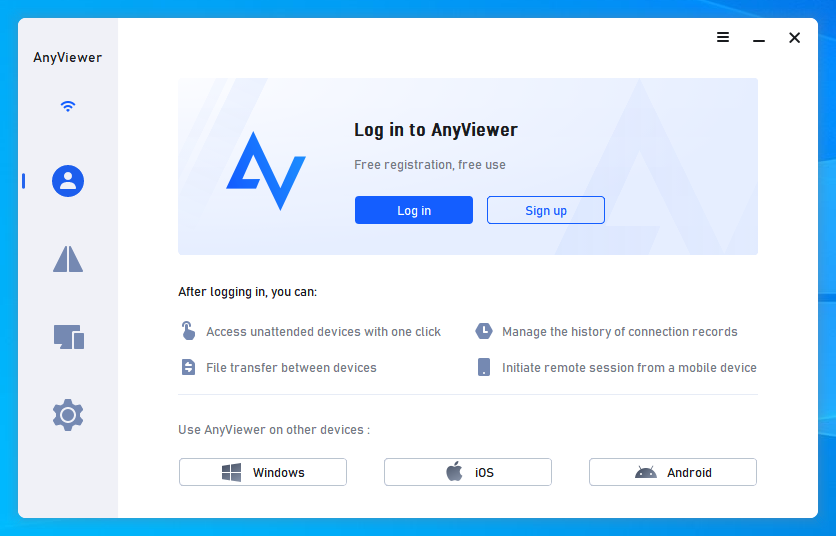 Step 2. Finish the registration process, and click "Sign up" to establish a new AnyViewer account. Ensure that you log into this account on all your devices for seamless access.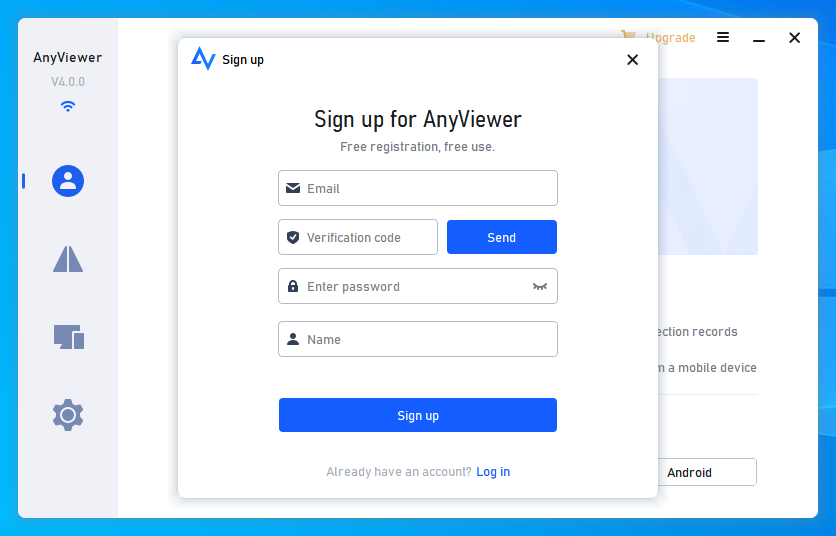 Step 3. Once you've logged into the same account, your device will be automatically associated with the account you are currently signed into.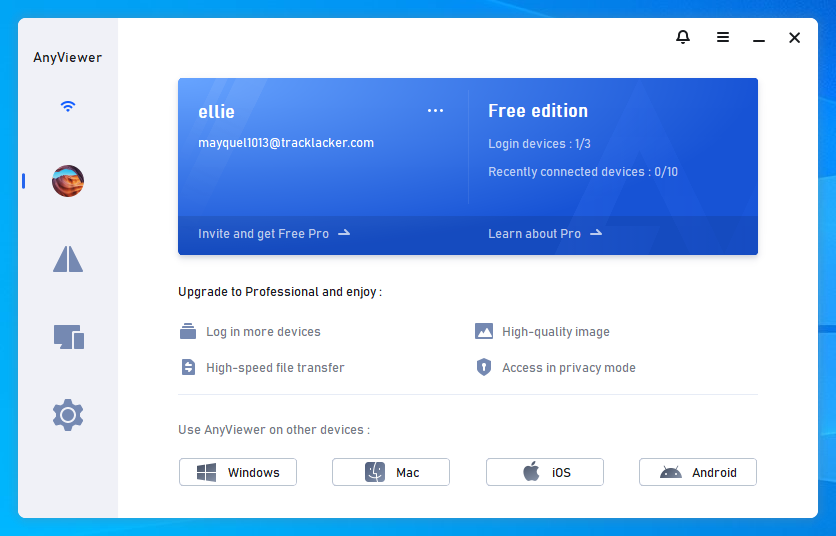 Step 4. Navigate to the "Device" section and choose the specific computer you wish to connect to from the provided list. Next, select the "One-click control" option to commence unattended remote access.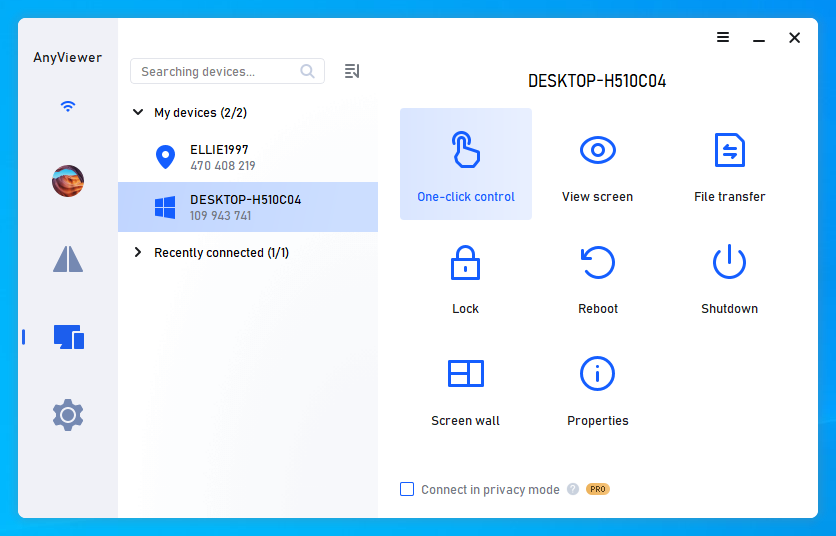 ★Tips: To unlock additional advantages, consider upgrading your account to either a Professional or Enterprise plan:

Ability to connect more devices with one-click control.
Enable remote connections in Privacy Mode for better data security.
A single computer has the capacity to control an unlimited number of devices concurrently.
Enjoy faster file transfer speeds.
Create groups for corporations to more efficiently handle huge numbers of devices.
...
Conclusion
Now that you've acquired insights into addressing Zoom latency issues, it's clear that these issues can be quite vexing for many users, and solutions may not always yield the desired results. For a truly seamless remote access experience, we strongly encourage you to explore AnyViewer. Its optimized performance is designed to alleviate lagging concerns and offer a consistently smooth and efficient connection. AnyViewer stands out as the top choice for your remote access needs.