Chrome Remote error: "You need an internet connection to use Chrome Remote Desktop"
Why has this error suddenly surfaced today? I've never encountered it before. This happens when I attempt to load the home page of https://remotedesktop.google.com/. How can I resolve this?"
- Question from Reddit
4 solutions to fix "You need an internet connection to use Chrome Remote Desktop"
To surmount the obstacle presented by the notification "You need an internet connection to use Chrome Remote Desktop," it's recommended to delve into the efficacy of the subsequent proven approaches:
Solution 1. Check your Internet connection
Ensure that your computer is connected to the internet. Sometimes this "Can't connect. You need an internet connection to use Chrome Remote Desktop" error can occur when there's a temporary disruption in your internet connection.
Solution 2. Disable VPN temporarily
On occasion, your VPN might disrupt the regular functioning of other applications. Consider temporarily disabling the VPN you utilize to connect to other servers and observe if Chrome Remote Desktop functions smoothly at this moment.
Solution 3. Check Firewall and Antivirus settings
At times, firewalls or antivirus software could impede essential connections for Chrome Remote Desktop. Temporarily deactivate any firewall or antivirus software and assess if the issue is resolved.
Step 1. Press Win + R, input "control panel," then click OK.
Step 2. Choose System and Security, select Windows Defender Firewall, and opt to Turn Windows Defender Firewall on or off.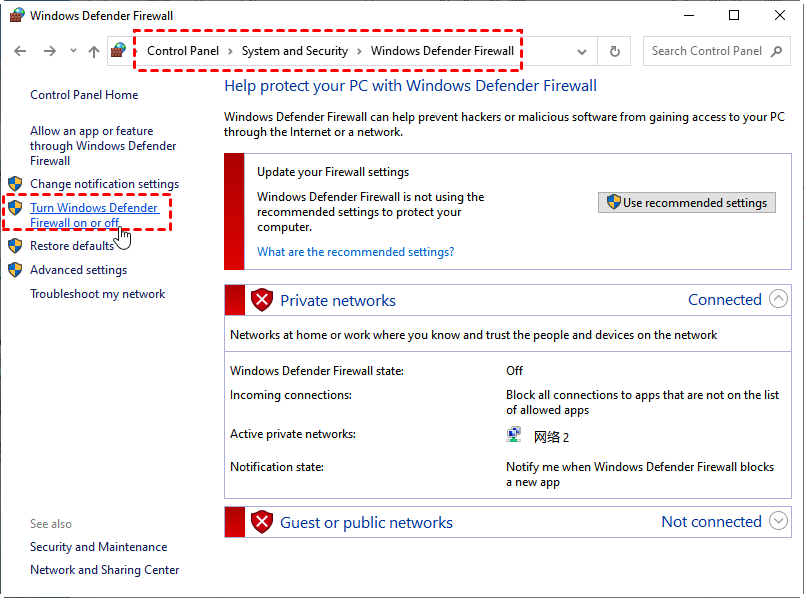 Step 3. Check "Turn off Windows Defender Firewall" for Private and Public network settings, then click OK.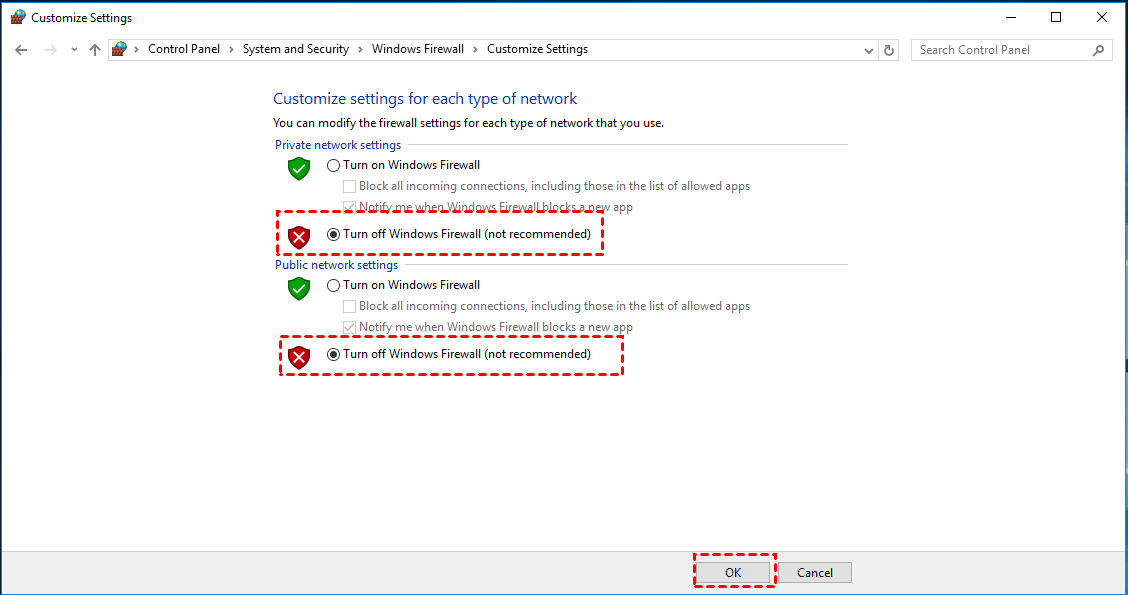 If successful, you might need to establish exceptions or rules in your security software to enable seamless functioning of Chrome Remote Desktop.
Solution 4. Switch to a Chrome Remote Desktop alternative
Encountering roadblocks with Chrome Remote Desktop? Exploring a cost-free Chrome Remote Desktop alternative is prudent. AnyViewer is an exceptional choice. It is one of the best free remote desktop software seamlessly catering to Windows, iOS, and Android. Intriguingly, AnyViewer outperforms Chrome Remote Desktop:
In-session text chat: AnyViewer's distinct feature enhances communication during remote sessions, setting it apart from Chrome Remote Desktop.
User-friendly file transfer: AnyViewer simplifies file transfers, contrasting with Chrome Remote Desktop's limitations.
Swift & stable connections: AnyViewer ensures swift, steady remote connections with superior image quality, ideal for resource-intensive tasks.
Step 1. Install AnyViewer on desired devices.
Step 2. Register or login for foundational setup.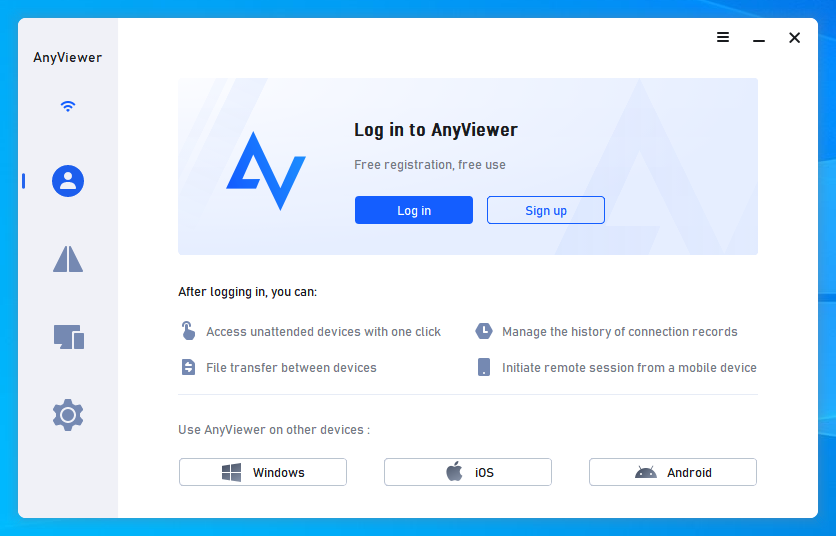 Step 3. Strong connections established post successful login.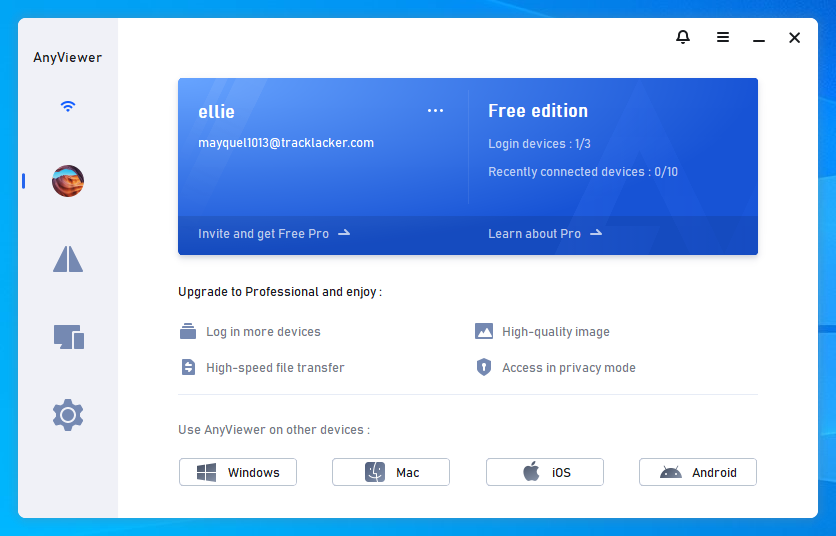 Step 4. Identify the remote computer under Devices. Effortlessly initiate connections via One-click control.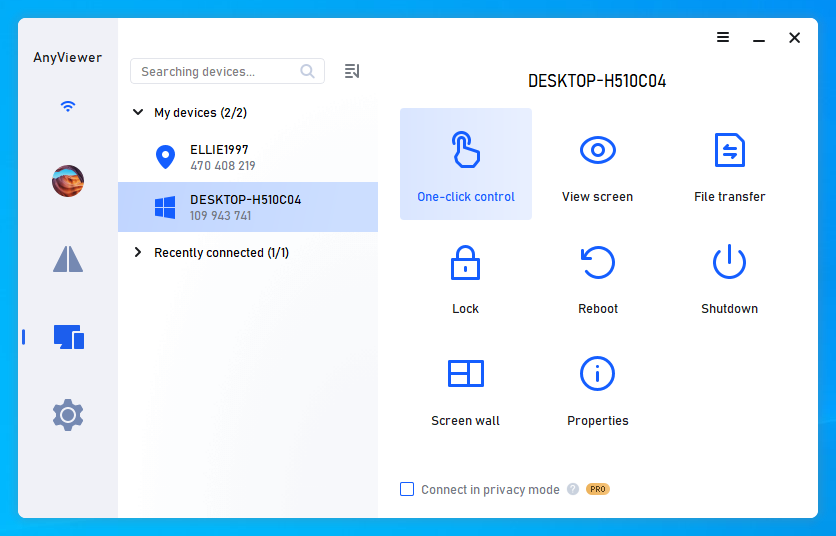 ★Tips

Elevate with AnyViewer's Professional or Enterprise plans, boasting:

Increased unattended access device management.
Simultaneous handling of multiple remote sessions.
Seamless file transfers.
Integrated privacy mode for heightened security.
...
The bottom line
In the realm of remote desktop solutions, the vexing Chrome remote error "You need an internet connection to use Chrome Remote Desktop" can stall progress. This guide offers four effective strategies, from validating internet connections to addressing firewall complexities. Notably, AnyViewer shines as a reliable alternative, offering seamless remote desktop tasks on Windows, iOS, and Android. Its innovative in-session text chat feature fosters enhanced collaboration, setting it apart. Embrace AnyViewer for unhindered, enriched remote desktop experiences.