Why is my TeamViewer password not working?
I have trouble connecting to the user's computer, when I enter his ID & password I get an error message that the password is invalid. Also, want to say that my company pays for a license, so is not a trial version, and also the version of TeamViewer is 12 on both computers, client/user. Any suggestion about this problem what to do?"
- Question from TeamViewer Community
How to fix TeamViewer "The password you entered is invalid"
In case you encounter the TeamViewer "The password you entered is invalid" error, worry not, as you can explore five potential solutions to rectify the situation.
Solution 1. Make sure you have entered the right password
Ensure that you've entered the correct password by distinguishing between the two main types:
The TeamViewer account password: It grants access to your TeamViewer account.
The TeamViewer device password for unattended remote access: This fixed password is prompted when connecting to a device and must be saved in the TeamViewer options on the remote computer.
The TeamViewerone-time random password: The random password is shown on the Remote Control tab by default for a one-time connection.
To resolve the issue, make sure you're using the correct password. This step will help you establish a successful connection.
Solution 2. Re-add the computer to the list
If you are absolutely certain that the password is correct, attempt resolving the issue by removing the target computer and adding it back to your list.
Step 1. Launch the TeamViewer application. Click on Computers & Contacts. Select the computer you wish to remove, click the gear icon located in the top right corner, and choose Delete.
Step 2. Click on the Add Computer & Contacts icon (depicting a person with a + sign) and select Add remote computer from the drop-down menu.
Step 3. An opened Properties window will prompt you to provide the following information for the remote computer: TeamViewer ID (mandatory), Password, Alias, and choose a group from your computers & contacts list. Click OK to save the computer.
Step 4. The computer is now successfully saved in your Computers & Contacts list.
Solution 3. Restart the TeamViewer service
Another effective troubleshooting method for TeamViewer authentication "The password you entered is invalid" error is to completely restart the TeamViewer service.
Step 1. Press the WIN + R, type "services.msc", and click OK.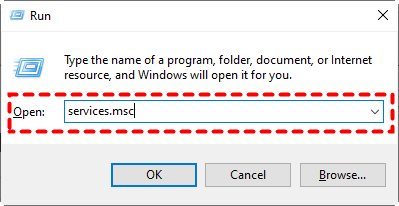 Step 2. Locate "TeamViewer" from the list, right-click on it, and select Restart.
Solution 4. Try Easy Access set up
If the above solutions failed to help you fix TeamViewer 12 "The password you entered is invalid" error, you can set up TeamViewer Easy Access for unattended remote access. Enabling Easy Access requires linking it to your TeamViewer account on the remote device. Once set up, you can establish a password-free remote session using the same TeamViewer account credentials for sign-in on both the local and remote devices.
Step 1. On the TeamViewer main interface, click on Options and select Security. Under Unattended Access, find Grant easy access and click Configure.
Step 2. Enter your TeamViewer account credentials.
Step 3. If the device is not yet added as a trusted device to your account, you will encounter an error.
Step 4. You'll receive an email, click on Add to trusted devices in the email.
Step 5. Click Trust.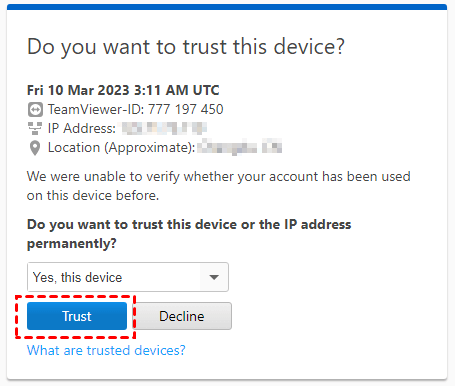 Step 6. Tick Grant xxx Easy Access. Now, TeamViewer remote access for unattended computers is enabled on this device without requiring a password through your account. You can effortlessly access this host using your TeamViewer account.
Solution 5. Turn to a TeamViewer alternative
AnyViewer emerges as a reliable and commendable alternative to TeamViewer, offering seamless remote sessions. This free remote desktop tool mirrors TeamViewer's exceptional user experience, ensuring flawless interactions without any glitches. Users can enjoy a smooth and delightful remote connection experience.
Notably, AnyViewer is available for both personal and commercial use, completely free of charge. Users can access various features, including unattended remote access, efficient file transfer, multi-session connections, and more, all without any expenses. By adopting AnyViewer as your preferred remote desktop solution, you can relish a hassle-free and efficient experience, making it an outstanding alternative to TeamViewer.
Step 1. Install AnyViewer on both computers you want to connect.
Step 2. Sign up or log in to your AnyViewer account.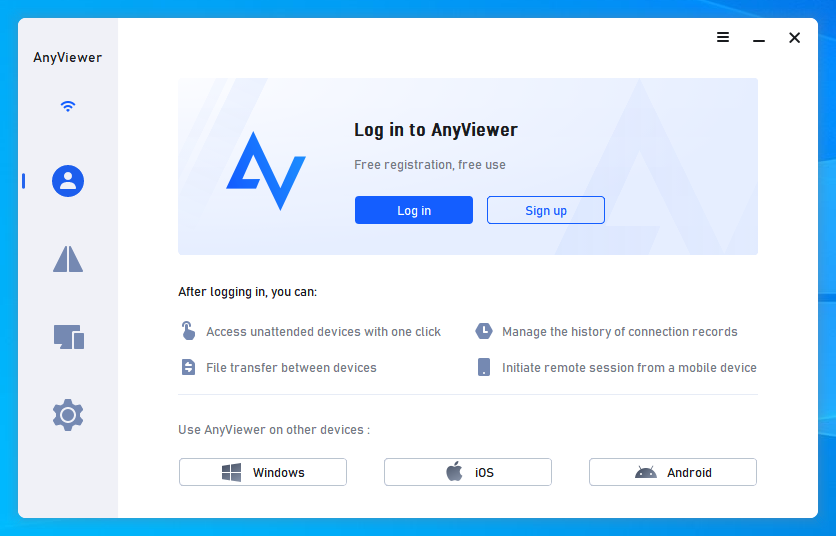 Step 3. Confirm successful login and device association.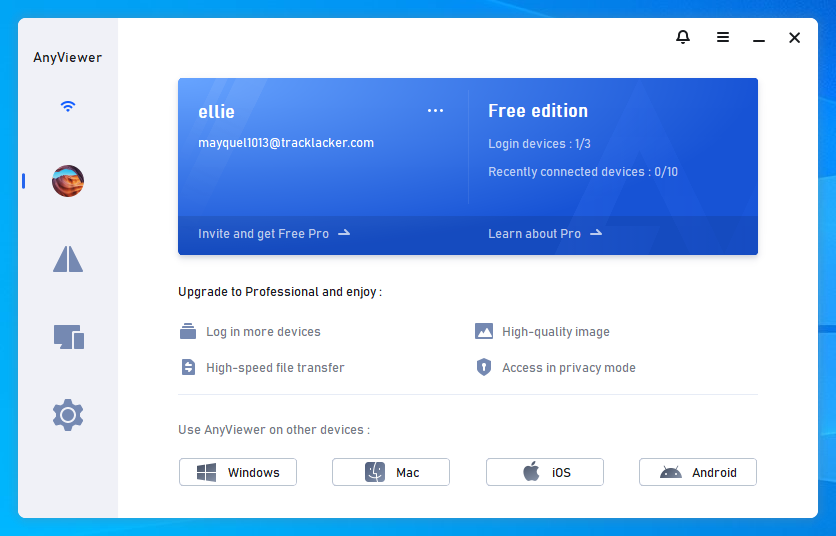 Step 4. Select the remote computer from the Devices section.
Step 5. Click the One-click control to establish the connection effortlessly.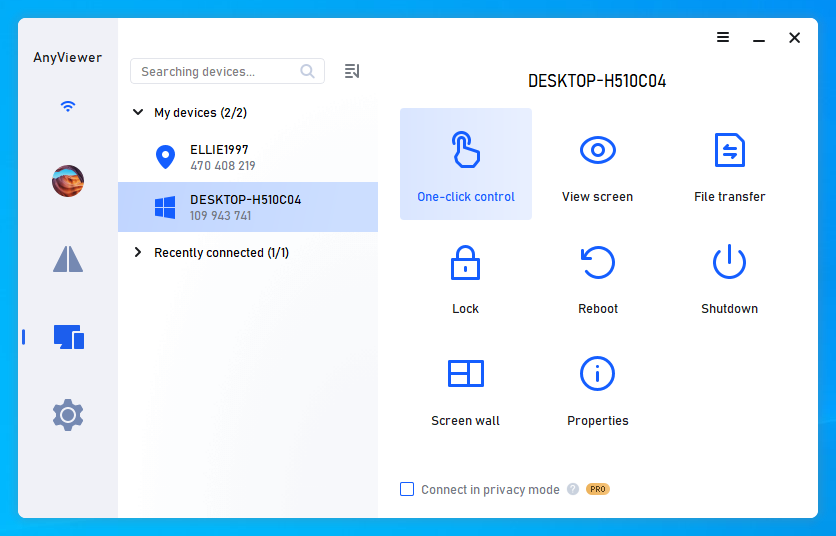 ★Tips: Upgrading to a Professional or Enterprise plan offers valuable benefits:

More device assignments for unattended access.
Simultaneous remote session management.
Faster file transfer speeds.
Privacy mode for secure connections.
...
The bottom line
In conclusion, resolving the TeamViewer "The password you entered is invalid" error is achievable with the five tested solutions provided. By ensuring the correct password is entered, re-adding the computer to the list, restarting the TeamViewer service, setting up Easy Access, or considering AnyViewer as an alternative, users can regain seamless remote connections. These solutions offer effective ways to tackle the issue, enabling users to continue their remote desktop activities with confidence and efficiency. Embrace these solutions and enjoy uninterrupted access to remote devices, making the most of the remote desktop experience.