How do I fix only LAN connections are possible in TeamViewer?
I recently installed TeamViewer 12.0.75813 on Windows 7 64 Bit. However, when I launch it, the following message appears in the lower left corner: Only LAN connections are supported. What exactly is the problem? How do I fix it?"
- Question from TeamViewer Community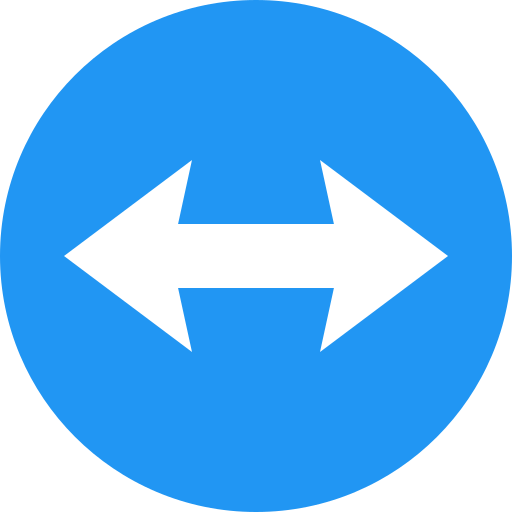 How to fix TeamViewer only LAN connections are possible [4 solutions]
Here are four solutions that might help you fix the TeamViewer only LAN connections are possible error. Try them one by one.
Solution 1. Change TeamViewer setting
First, you need to check if the TeamViewer is set to allow LAN connections only.
Step 1. On the remote computer, go to Options (in the upper right corner).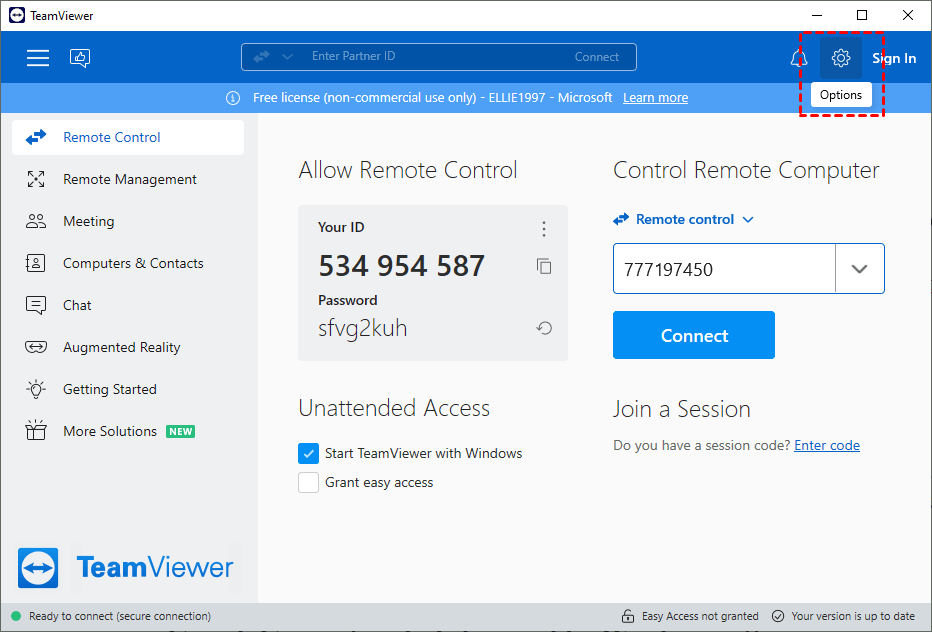 Step 2. Select General > Incoming LAN connections, and set it to "accept".
Solution 2. Flush the DNS configurations
The PC experiencing the difficulty may have a DNS issue. Despite having an internet connection, it's possible that you can't resolve the TeamViewer servers' IP. We suggest deleting the DNS cache.
Step 1. Press the Win + S and type cmd. Select Run as Administrator.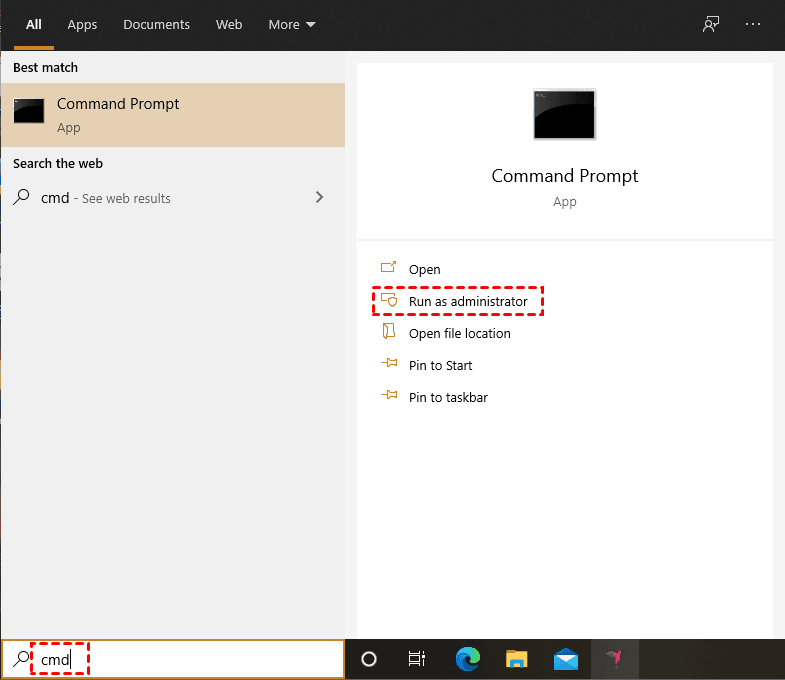 Step 2. In Command Prompt, type the following command one by one and hit enter to execute:
ipconfig /release
ipconfig /renew
ipconfig /flushdns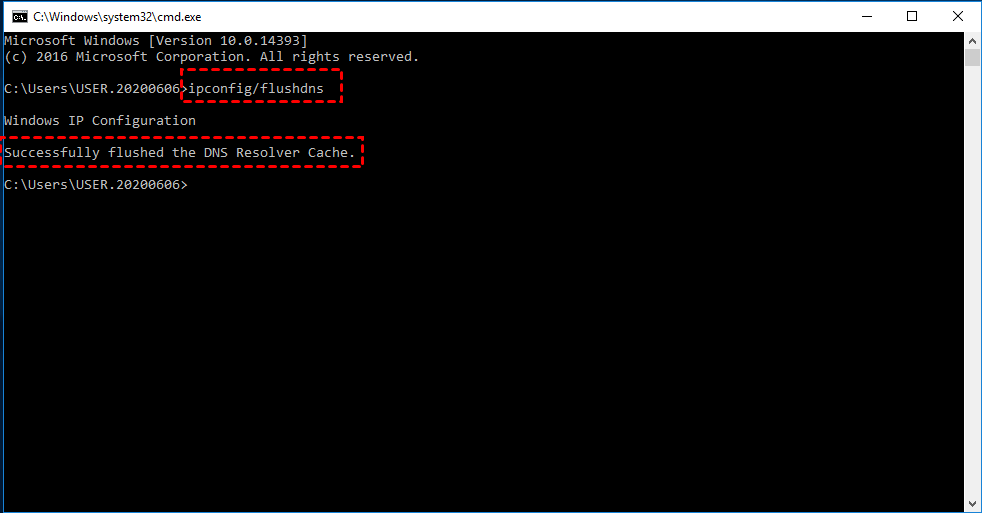 Step 3. After a minute, restart TeamViewer.
Solution 3. Uninstall the VPN client
A VPN client installation might also cause this issue. Regardless of whether the VPN client was active, the fact that it was installed made TeamViewer incompatible owing to the underlying network modifications it made. Uninstalling the VPN client may assist in resolving the problem.
On Windows, you can go to Control Panel > Programs and Features, find your VPN client and uninstall it.
Solution 4. Resort to a TeamViewer alternative
IsTeamViewer showing only LAN connections are possible still? You may need to use an alternative to TeamViewer. AnyViewer is one of the most excellent TeamViewer alternatives. AnyViewer is the free remote desktop software that provides fast and stable connections over LAN and the internet without additional configurations. No matter where the two devices are, you can connect them and perform remote access, remote work, and remote support.
Another advantage of AnyViewer over TeamViewer is that AnyVieweris free for individual and commercial use, while TeamViewer is only free for private use. If you wish to access an office computer from home or provide remote help to a client, you should try AnyViewer.
Note
: AnyViewer has mobile versions, supporting
iOS remote access
and Android remote access. You must sign into the same account on all of your mobile devices before you can remotely access a PC from an iPhone, iPad, or Android device.
Step 1. Install and run AnyViewer on both your work and home computers. Navigate to Log in and then Sign up on the Controller computer (if you have already registered on the official website, you can log in directly).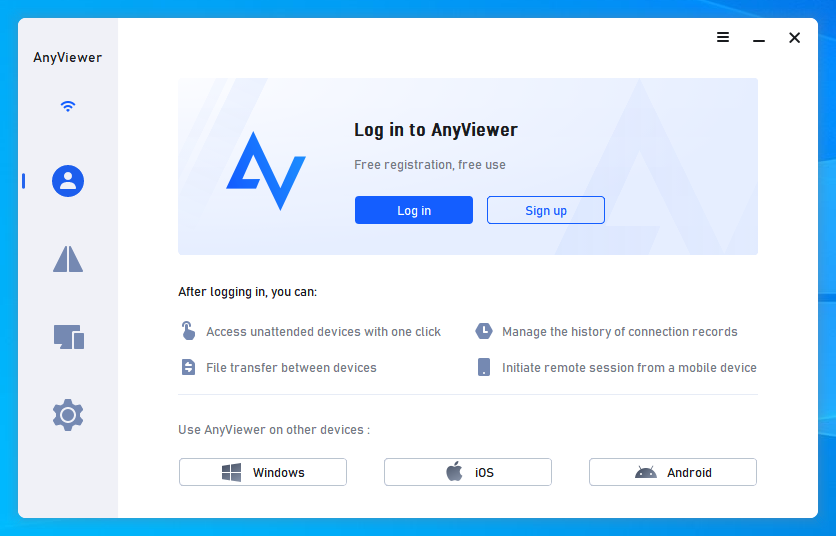 Step 2. Fill out the sign-up form.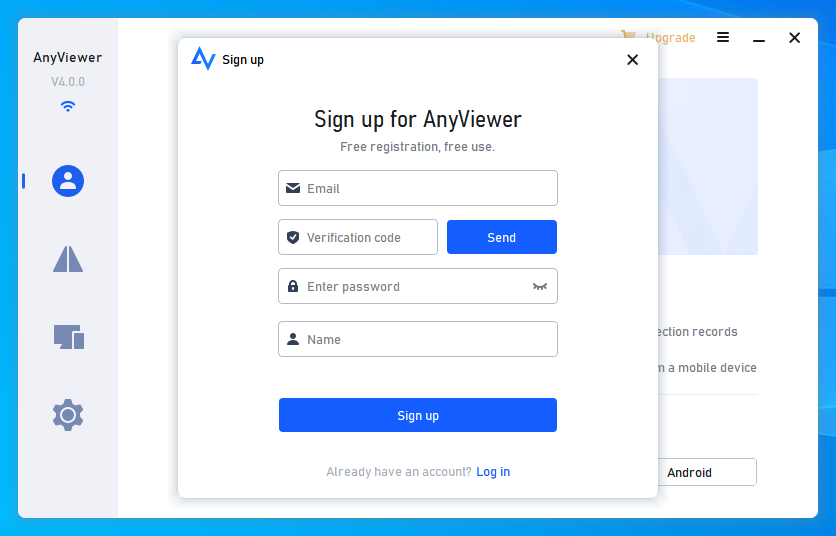 Step 3. You should now see that you have successfully logged into AnyViewer. Your device will be assigned to the account to which you have logged in automatically.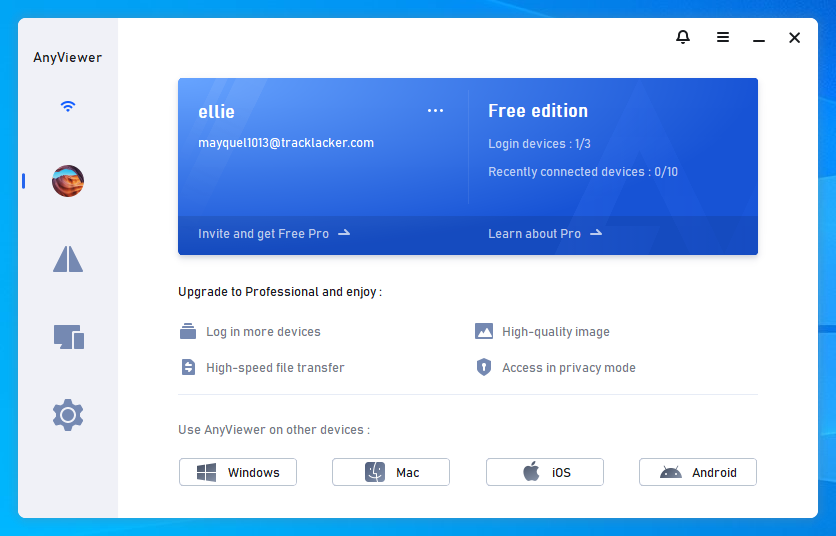 Step 4. On both devices, log in to the same AnyViewer account, then click One-click control for unattended remote support to establish a direct connection.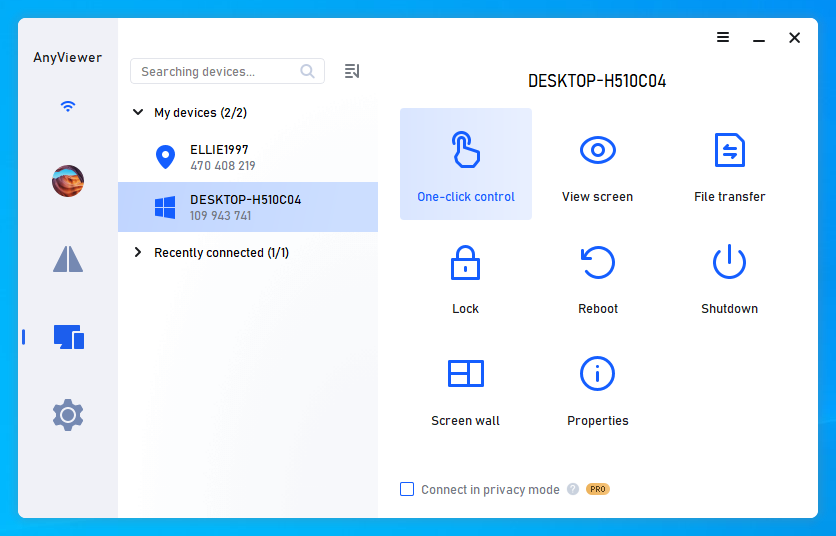 Notes:✎...

It is recommended to upgrade your account to a Professional or Enterprise plan. What can a professional or enterprise plan brings to you:

More devices can be assigned to the same account for unattended remote support.
Connect in privacy mode to protect your privacy. This means the Controller can black out the remote PC screen and disable the remote keyboard and mouse click.
File transfer speed will be increased. Transfer speed is 500 KB/s for a free account and up to 10 MB/s for a paid account.
Closing words
This post primarily introduces four tested solutions to fix TeamViewer only LAN connections are possible. If the former three solutions aren't helpful, you may consider to tr the last one, resort to the best TeamViewer alternative, AnyViewer. AnyViewer can achieve direct remote access over LAN and the internet. No matter wherever the two devices are, you can connect them with ease.