TeamViewer_Resource.dll error
I keep getting an error message when I open my window. It says that some of my TeamViewer files are missing or changed, and it's affecting how it works. The message suggests I reinstall TeamViewer. I've tried that many times, but it's not solving the problem. I don't know what to do next and need some assistance."
- Question from TeamViewer Community
What is TeamViewer_Resource.dll error?
The TeamViewer_Resource.dll error pertains to a Dynamic Link Library (DLL) file. DLL files are essentially guides that contain information and instructions for executable (EXE) files, such as MpSigStub.exe, to follow. They are designed to allow multiple programs, like TeamViewer, to share the same TeamViewer_Resource.dll file, which helps conserve memory and improve computer efficiency.
However, the convenience of DLL files also makes them susceptible to issues. If a shared DLL file is missing or becomes corrupted, it can trigger a "runtime" error message. Runtime errors occur when TeamViewer attempts to load the TeamViewer_Resource.dll file, either during its startup or while it is already running.
Frequent TeamViewer_Resource.dll error messages
TeamViewer_Resource.dll errors can manifest in various ways. Here are some common error messages related to TeamViewerResource missing DLL:
The application failed to start because TeamViewer_Resource.dll was not found. Re-installing the application may fix this problem.
TeamViewer_Resource.dll Not Found
TeamViewer_Resource.dll Is Missing
Required DLL TeamViewer_Resource.dll Not Found
The application or TeamViewer_Resource.dll is not a valid Windows image
TeamViewer_Resource.dll is either missing or corrupt
Cannot find TeamViewer_Resource.dll
Cannot start TeamViewer_Resource.dll. A required component is missing: TeamViewer_Resource.dll. Please install TeamViewer_Resource.dll again.
How to fix the TeamViewer DLL missing error
Let's explore four potential solutions to address the TeamViewer DLL missing error
Solution 1. Download TeamViewer_Resource.dll manually
If you're facing the TeamViewer DLL missing error, one approach to resolve it is by manually copying the DLL files from a functioning TeamViewer installation to the problematic one. Here's how to do it:
Step 1. Begin by locating a functional TeamViewer program. You'll need to access the TeamViewer folder, typically found under C:\Program Files\TeamViewer.
Step 2. After identifying the TeamViewer folder, copy all the files it contains.
Step 3. Now, navigate to the TeamViewer folder of the malfunctioning installation.
Step 4. Paste the copied files into the problematic TeamViewer folder.
Solution 2. Restore from a Backup
If you have a recent backup of your system or your TeamViewer installation and you are sure that TeamViewer was functioning correctly before the DLL error, you can attempt to restore your system to a point where the DLL was not missing. Here's how you can do it:
Step 1. Launch the Control Panel and proceed to the "Update & Security" section.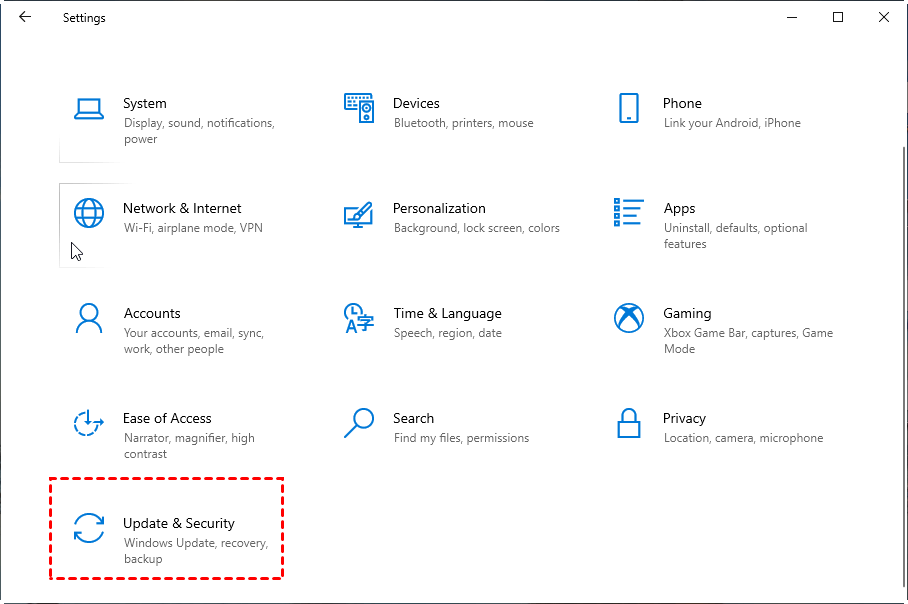 Step 2. Within the "Recovery" options, select "Go back to the previous version of Windows 10" (or your specific operating system if different) and click "Get started."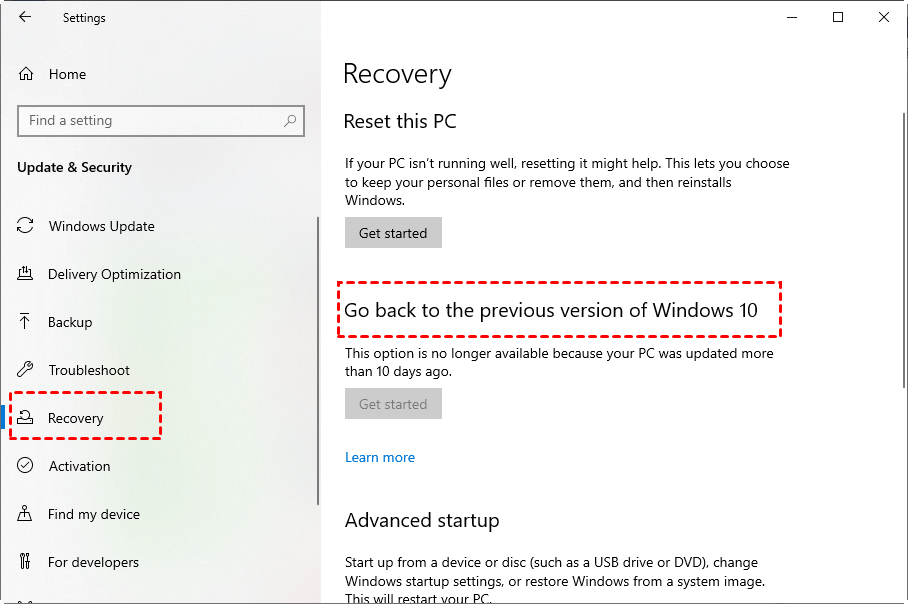 Solution 3. Run SFC (System File Checker)
The built-in System File Checker (SFC) tool in Windows can help you scan and repair corrupted or missing system files, including DLLs.
Step 1. Commence by searching for "cmd" in the search box. Right-click on the "Command Prompt" result and select "Run as Administrator."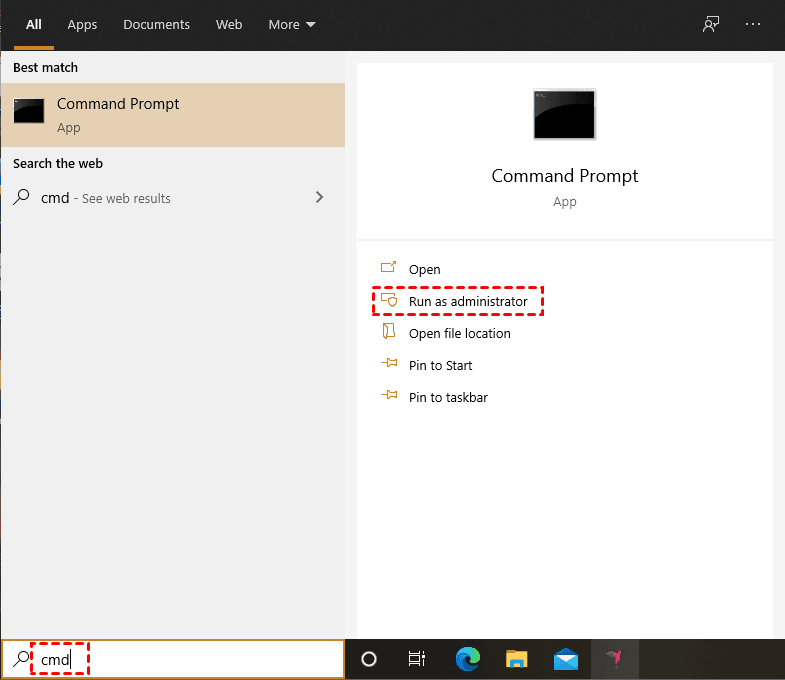 Step 2. In the elevated Command Prompt window, type the following command and press Enter: "sfc /scannow." Be patient, as this process may take some time to complete, and it's crucial not to interrupt it.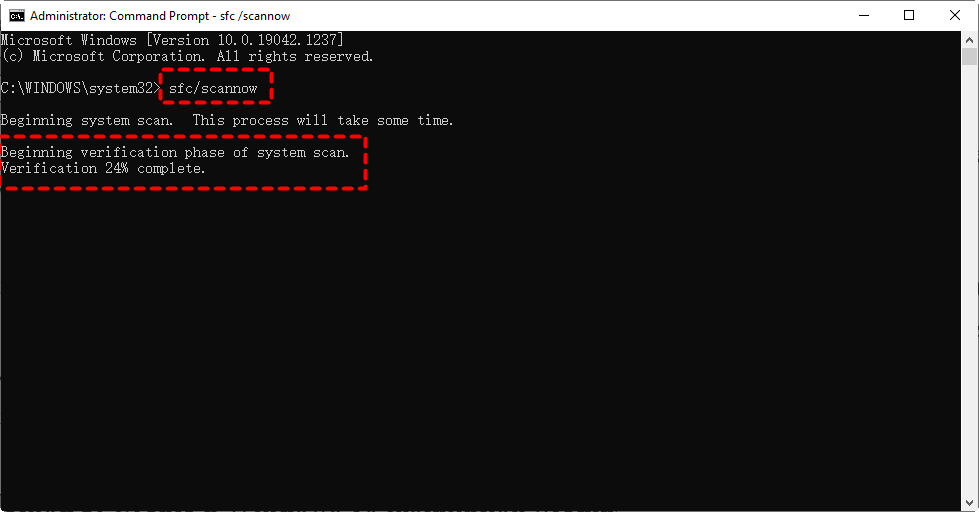 Solution 4. Perform a driver update
Occasionally, you might encounter a TeamViewer Resource missing DLL error when using hardware like a printer. This issue may arise from using an outdated driver that isn't compatible with the updated .dll file, causing the printer to search for the wrong .dll file without success. To address this problem, update your device's drivers and follow these steps:
Step 1. Search for "Device Manager" in the search box and open it.
Step 2. Locate "Network Adapters," right-click on the option underneath it, and select "Update Driver."
Bonus tip: Best free TeamViewer alternative without DLL error
If you continue to encounter the TeamViewer failed to load DLL error and need an alternative remote desktop software that supports multi-monitor configurations, you might want to consider trying out AnyViewer.
AnyViewer is a reliable and free remote desktop software compatible with Windows, iOS, and Android platforms, developed by a skilled technical team to ensure a seamless and efficient remote access experience. With AnyViewer, you can effortlessly view all connected monitors simultaneously or focus on a specific target monitor.
What sets AnyViewer apart is its free availability for both personal and commercial use, in contrast to TeamViewer, which is free only for non-commercial purposes. If you're looking to connect to a work computer with multiple monitors from your home setup, AnyViewer emerges as the superior choice as a cost-effective solution.
To get started with AnyViewer, simply follow these straightforward steps:
Step 1. Begin by downloading and installing AnyViewer on your computer.
Step 2. After installation, launch AnyViewer and sign in using your account credentials.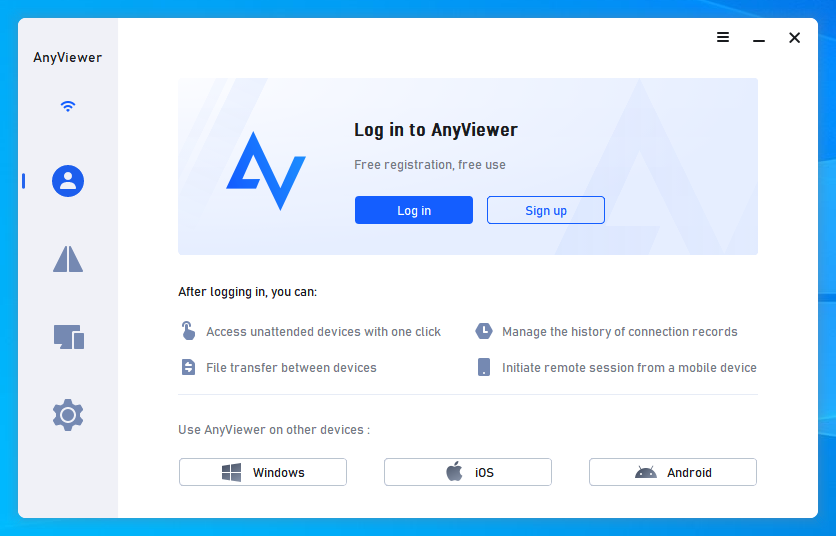 Step 3. Once logged in, you'll find yourself in the user interface.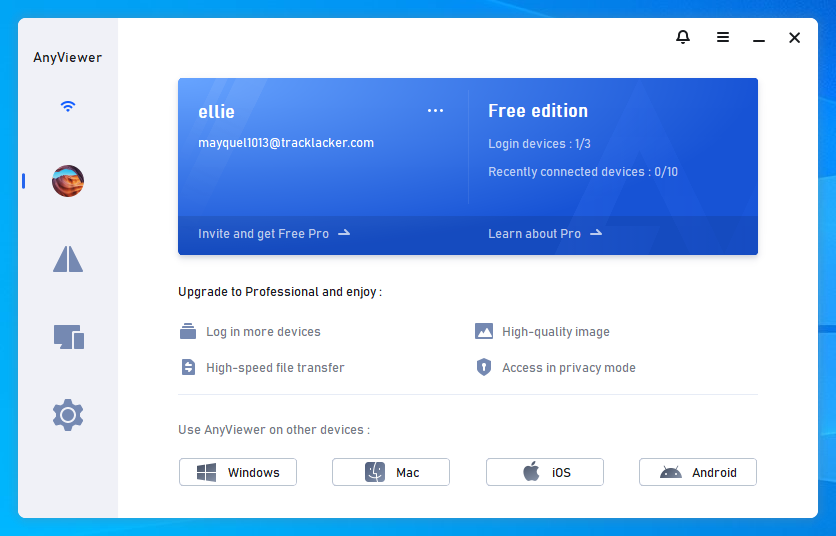 Step 4. On your client computer, navigate to the "Device" section. There, you can pinpoint the PC you intend to control and initiate an instant remote connection by clicking "One-click control."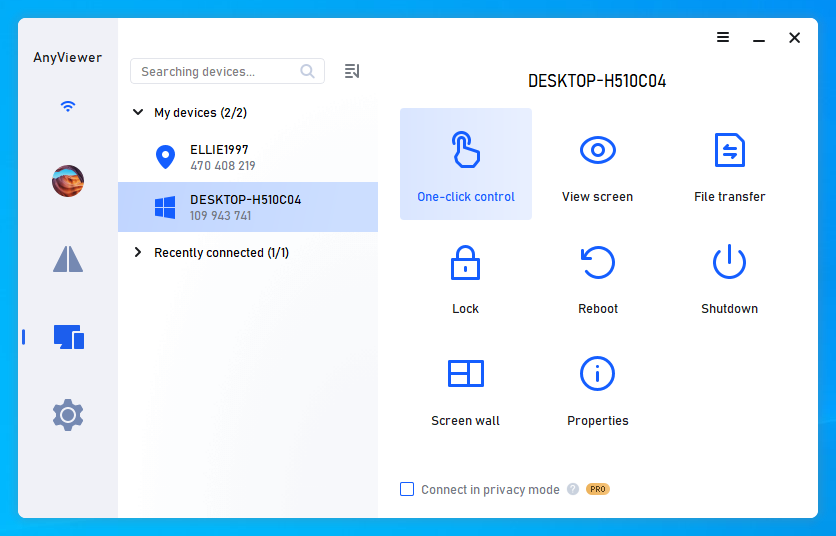 ★Tips:

For an even more enriching remote desktop experience, contemplate upgrading to a Professional or Enterprise plan with AnyViewer. Here's what you'll gain access to:

Better Device Control: Easily manage multiple unattended access devices with precision.
Effortless Multi-Tasking: Handle multiple remote sessions concurrently, simplifying multitasking.
Fast File Transfers: Quickly move large files between devices for improved efficiency.
Privacy Mode: Ensure discreet access to remote devices by darkening the screen and disabling the keyboard for added privacy.
...
The bottom line
In conclusion, the TeamViewer DLL missing error can be a frustrating issue, but this post has offered four effective solutions to help you resolve it. Whether you choose to manually copy the DLL files, restore from a backup, run the System File Checker, or update your drivers, there are ways to tackle this problem and get TeamViewer working smoothly again.
Additionally, if you're looking for an alternative remote desktop solution, AnyViewer is an excellent choice, providing a cost-effective, multi-monitor-friendly, and free option for personal and commercial use. With these solutions at your disposal, you can overcome TeamViewer DLL missing errors and enjoy a seamless remote desktop experience.