Splashtop Cannot Connect - Please make sure network is available
When I attempt to connect to these computers, I encounter the following error: Cannot Connect - Please make sure the network is available and Splashtop streamer is running. Now, I am faced with the challenge of tracking down and resolving this problem. How can I proceed in identifying and rectifying the root cause of this issue?"
- Question from Splashtop Community
How to fix cannot connect to Splashtop streamer issue [5 solutions]
Here are five effective ways to fix the Splashtop "Cannot Connect - Please make sure network is available" error. Keep reading for step-by-step solutions.
Solution 1. Check to see if the computer is powered on
To ensure successful connectivity, the first step is to check if the computer is powered on. If it has been manually shut down, experienced a power outage, or drained its battery, it won't be accessible. To resolve this, simply locate the power button on the computer and manually turn it on.
Another scenario that may cause connectivity issues is if the computer is configured to enter Sleep mode after a certain period of inactivity. In this case, you'll encounter the same error message when attempting to connect. To rectify this, press the power button to wake the computer up. Alternatively, if you have Wake-on-LAN enabled, you can utilize that feature to wake up the computer remotely.
Solution 2. Check to see if the computer has network connection
In case of network connection problems resulting from an Internet Service Provider (ISP) outage, a router offline situation, or a computer not being connected to WiFi, various issues may arise. If the ISP is experiencing problems, the best course of action is to get in touch with them for assistance. Additionally, you can try resetting the router and then verify if the computer can successfully connect to web pages.
Solution 3. Make sure that the Streamer application is running
Verifying whether the Streamer is running can be done by locating its icon in specific locations on Windows and Mac. If the icon is absent, it indicates that the Streamer is not currently running.
On Windows, you can find the Streamer icon in the bottom right-hand tray area, located on the Windows taskbar.
For Mac users, the Streamer icon will be present in the top right tray area, situated on the Mac menu bar.
Solution 4. Restart Splashtop service
To effectively troubleshoot the Splashtop error, another useful approach is to restart the Splashtop streamer service. Follow these steps:
Step 1. Press the combination of WIN + R keys, type "services.msc" in the Run dialog box, and then click OK.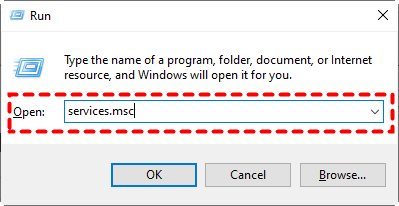 Step 2. In the list of services that appears, locate "Splashtop Remote Service". The services are sorted alphabetically for easier reference. Right-click on the "Splashtop Remote Service" row, and then select the "Restart" option.
Solution 5. Try a Splashtop alternative
If the issue persists despite attempting the troubleshooting steps, it might be worth exploring a Splashtop alternative, like AnyViewer. AnyViewer comes as the highly-recommended remote access software, offering a wide range of features for remote access, remote control, and remote support.
One significant advantage of AnyViewer is that it is available for free, catering to both personal and commercial purposes. The software boasts an array of impressive capabilities, including file transfer, chat functionality, and support for multi-to-multi monitor setups, which are not available in Splashtop's free version.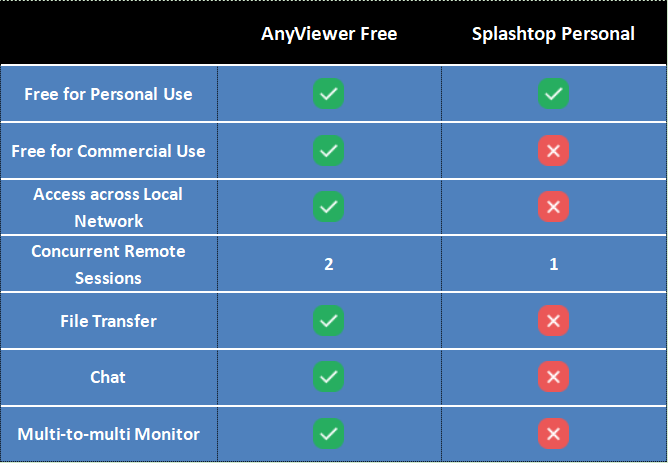 By considering AnyViewer as an alternative, you can potentially address the remote access requirements more comprehensively and find a suitable solution for your needs.
Step 1. Install AnyViewer on both the computers you intend to connect.
Step 2. Sign up for an AnyViewer account or log in if you already have one.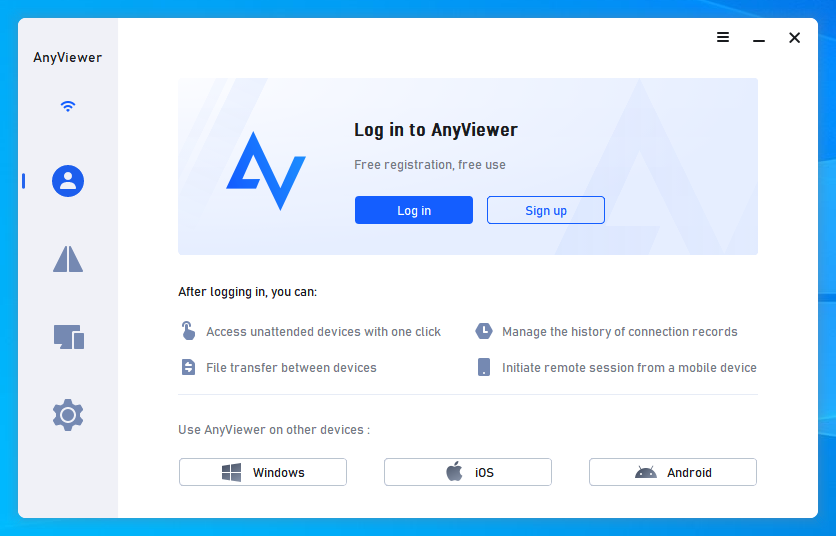 Step 3. Ensure successful login and device association to your account.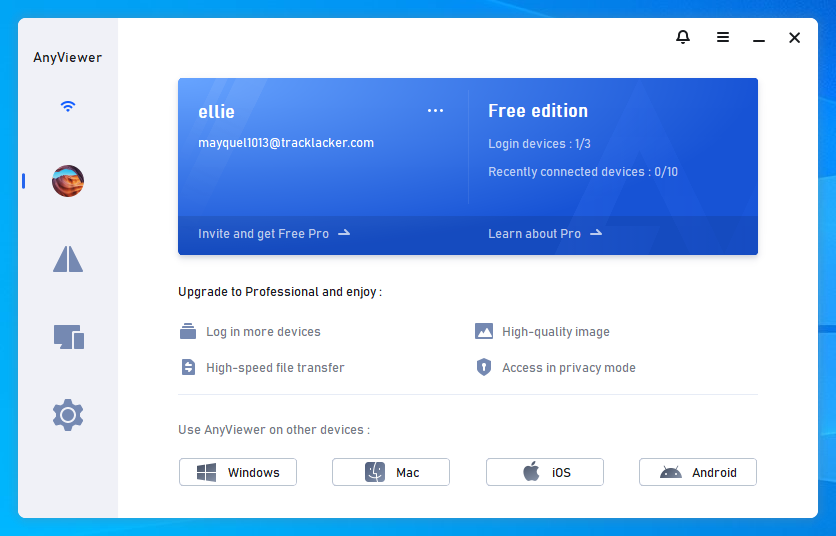 Step 4. From the "Devices" section, select the specific remote computer you want to connect to.
Step 5. Click on "One-click control" to effortlessly establish the connection between the chosen devices.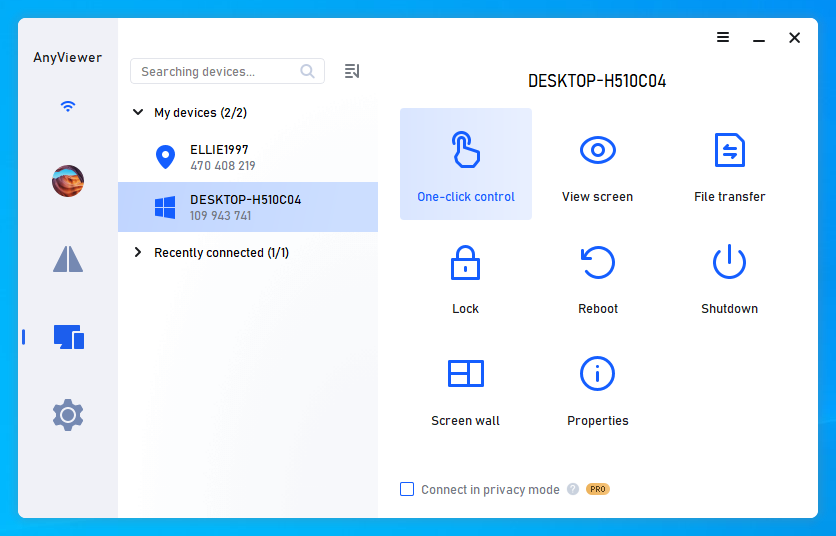 ★Tips:

It's important to consider that by upgrading to a Professional or Enterprise plan, you unlock valuable benefits, such as:

More device assignments for unattended access.
Efficient management of simultaneous remote sessions.
Faster file transfer speeds for improved productivity.
A privacy mode to ensure secure and confidential connections.
...
The bottom line
In conclusion, resolving the Splashtop "Cannot Connect - Please make sure network is available" error is achievable using the five tested solutions presented in this article. By ensuring the computer is powered on, checking network connections, and confirming the Streamer application's status, users can overcome this issue. Additionally, exploring alternatives like AnyViewer offers comprehensive remote access capabilities. With these steps, users can enjoy uninterrupted connections and seamless remote access experiences. Choose the method that suits your needs and enjoy efficient, hassle-free remote computing!