RDP vs MSTSC
Sometimes we need to remotely access a PC for many reasons, such as accessing files, dealing with work stuff and so on. With the development of technology, these could be achieved with the help of remote tools. For those who have ever used the remote access tools, you may not strange about the words RDP and MSTSC(RDC). But do you know what's the meaning of them and are RDP vs RDC the same? Here in this part, let's learn what RDP and MSTSC(RDC) are.
RDP: What is it?
RDP is a secure and reliable remote access protocol, or technical standard, for using a desktop computer remotely, developed by Microsoft, which can be used as an extension of the Standard Protocol T.120 as part of the ITU (International Telecommunication Union). It offers a Windows Graphical User Interface (GUI) experience for users with or without a technical background.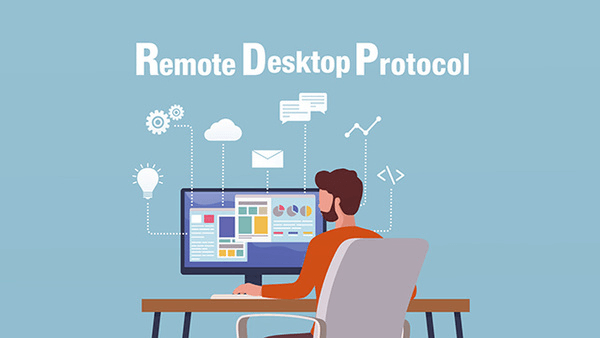 MSTSC: What is it?
MSTSC, often known as Remote Desktop Connection (RDC), is a Microsoft technology that allows a local PC to remotely control another PC via a network or the Internet. It is accomplished through the use of a Remote Desktop Service (RDS) or a terminal service that uses the company's proprietary Remote Desktop Protocol. RDC often requires the remote computer to enable RDS and be turned on. When a local computer requests a connection to a remote computer via RDC-enabled software, the connection is established.
Is RDP and MSTSC the same?
As previously stated, RDP is a proprietary protocol that allows a user to remotely access a PC to control another PC via a network connection using a graphical interface. And the user does so by using RDP client software. Furthermore, Microsoft now refers to their official RDP client software as RDC (MSTSC). In a nutshell, RDC (MSTSC) is owned by RDP. As a result, RDP and MSTSC are not the same things, but they are linked.
AnyViewer: Safely and freely get remote access
Now you must understand the information of RDP vs MSTSC. However, although RDP allows us to remotely access a PC, we have to admit that the RDP exploits are worried by many people and the 2 PCs should be on the same network. So, we recommend a free and safe remote access software-- AnyViewer.
★Tips:

▶Compared to the Windows built-in feature RDP, AnyViewer is easy-operated and high-responsive and its connection speed of it is amazing.

▶It is secured by Elliptic Curve Cryptography (ECC) encryption, which can safeguard the privacy and data of your remote session.

▶And it won't be limited to the same LAN, which is means you don't need to perform port forwarding when the 2 devices are not on the same network.

▶It suits multiple Windows versions including Windows 10 Home Edition and Windows 7 Standard Edition.
All the benefits of it can give you a better experience. More importantly, it also has client version for iOS. Follow me to operate.
Before you connect:
Download and install AnyViewer.
Make sure your network is accessible.
Step 1. Launch AnyViewer on both computers. Go to Log in, and then click Sign up.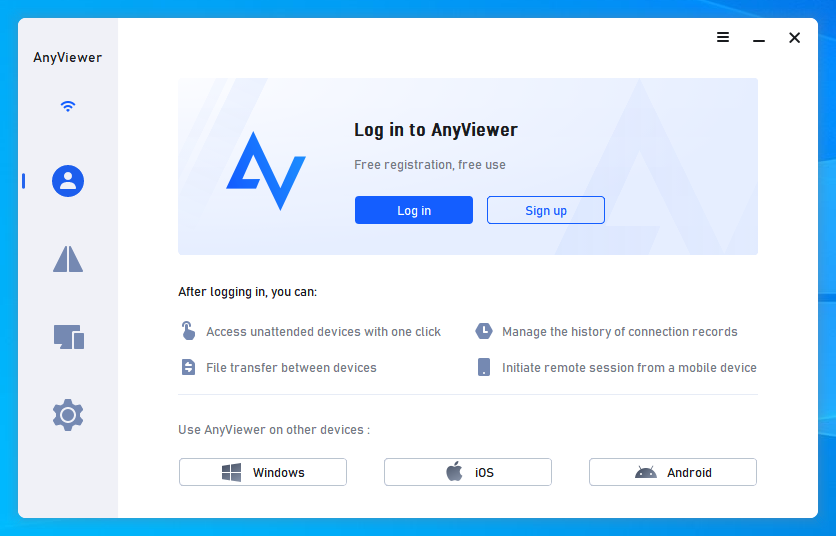 Step 2. Fill in the signup information and sign in to this account on the two computers.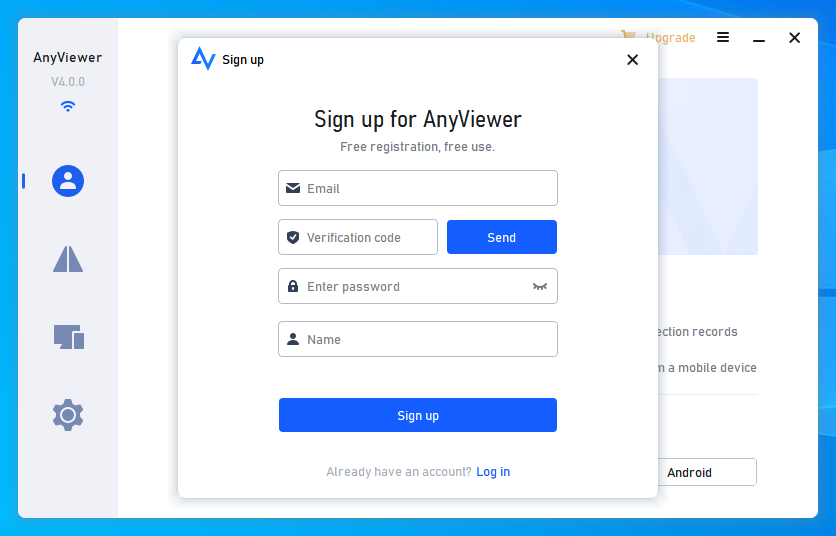 Step 3. After that, you can see you successfully logged in to AnyViewer. And 2 devices will automatically be assigned to the account you've logged in to.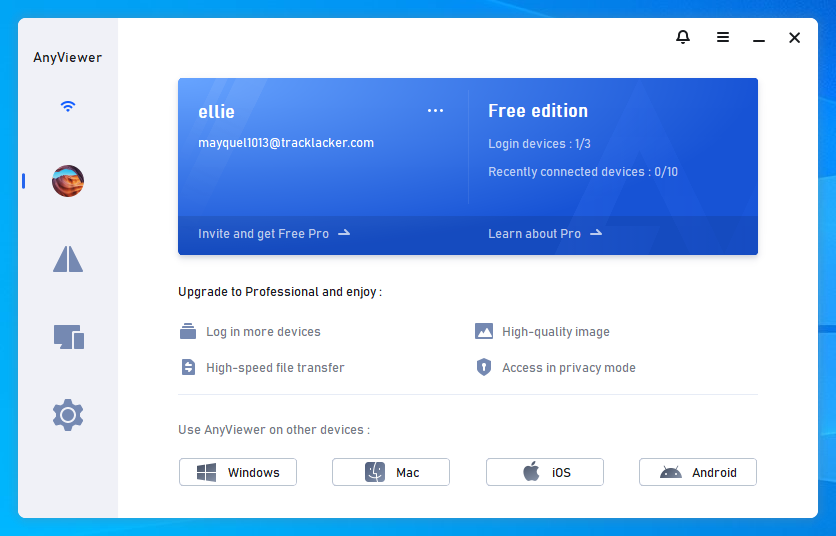 Step 4. Then, click "Device", choose the PC that will be accessed and choose "Remote control". Then, you are able to take full control of the remote PC with one click.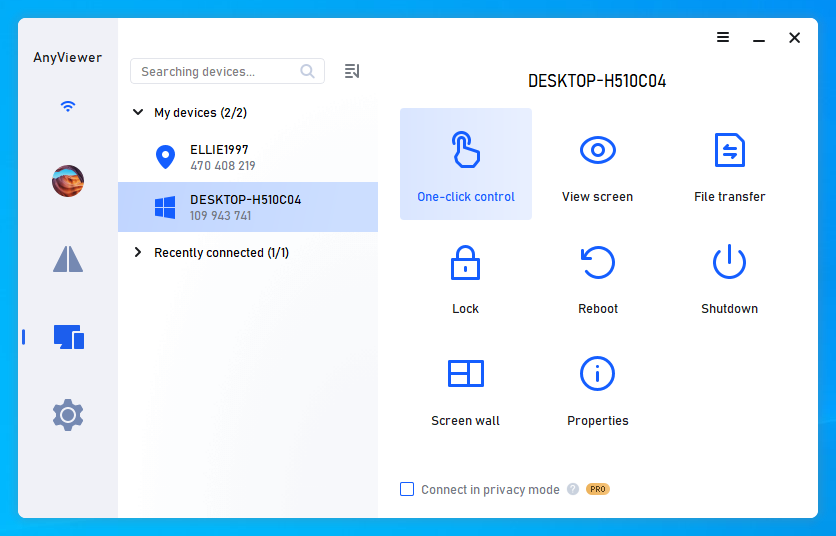 Note: If you don't want to log in to your AnyViewer account on the remote computer, you can choose "Input security code".
Step 1. On the host computer, open AnyViewer and locate on the "Connect" tab. You can see the temporary security code, the device ID and the partner ID box.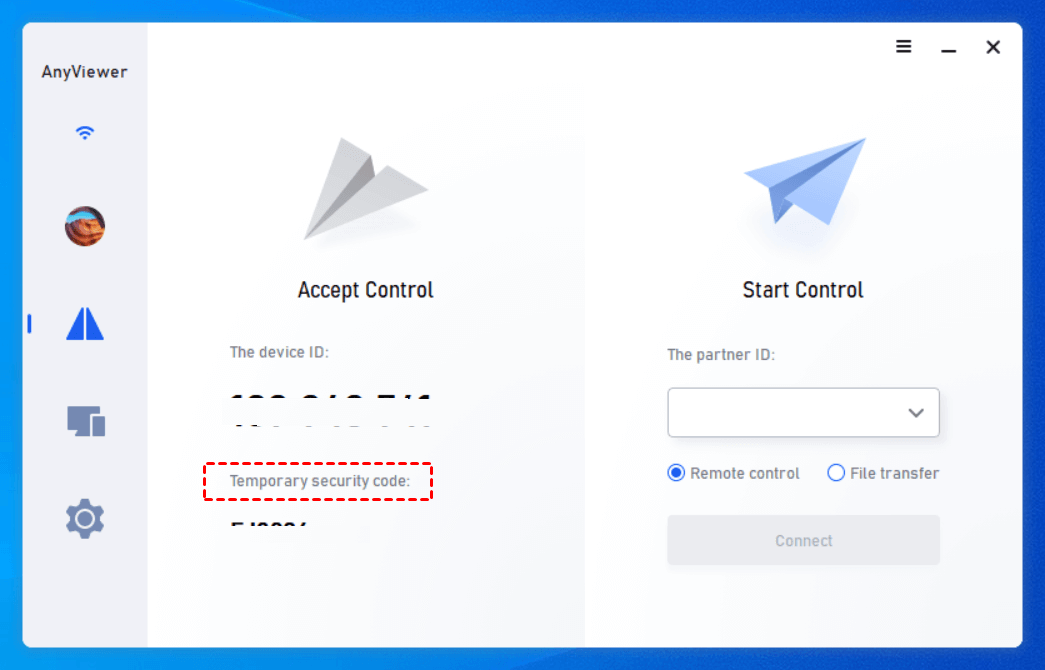 Step 2. Select the "Settings" tab, then click on "Recipient" > "Set my security code", type in the security code you want, and then click on "Save". Return to the main interface.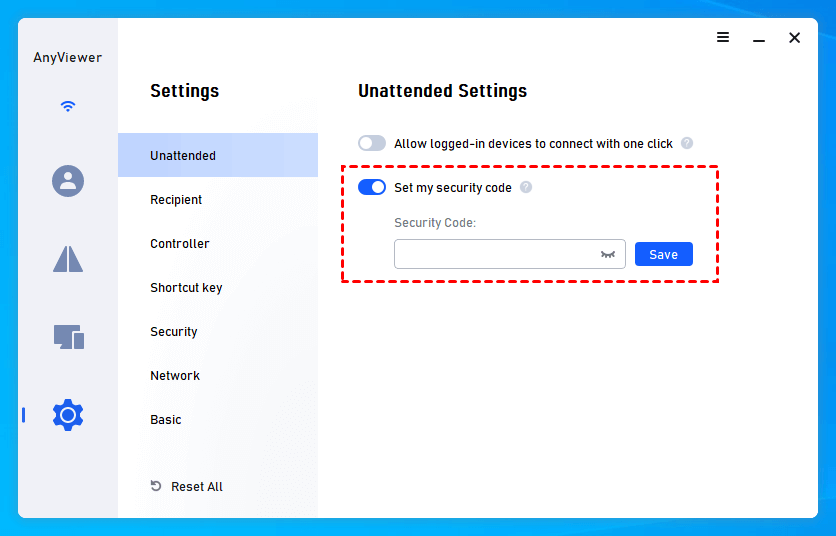 Step 3. On the client PC, input the device ID of the host PC in the Partner ID box, click on "Connect".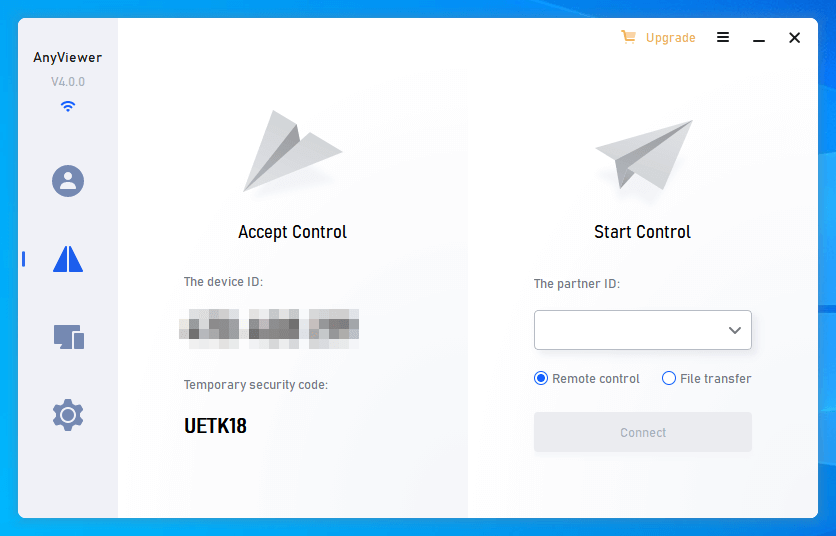 Step 4. On the client PC, a pop-up window will appear, choose the second option and then input the security code and click on "OK". Then the connection is established.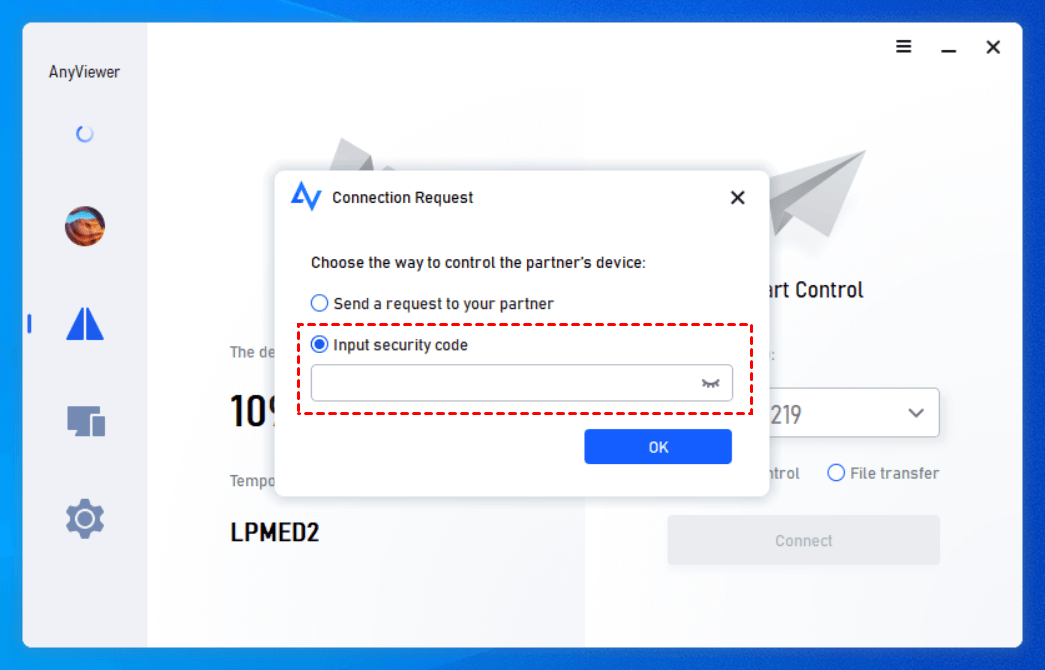 Conclusion
RDP vs MSTSC, are they the same as each other? From analyzing them, you must have a thorough understanding of them. If you are worried about the RDP exploits or your 2 devices are not on the same network, you can resort to an efficient and free remote access software, such as AnyViewer.