About Remote Desktop Gateway session
To remotely access a PC, the first thought that occurs in people's minds must be Remote Desktop, a Windows built-in feature. However, have you ever known about Remote Desktop Gateway?
Actually, Remote Desktop Gateway is a service that enables people to securely remote into their company's PC from any Internet-connected device that's running Remote Desktop. That can be a Windows PC, a Mac, a tablet, or even a smartphone. That means remote connection won't be limited to the same LAN and the users can connect to the RD Gateway server from outside the network.
How to fix "RDP Gateway session disconnects"?
However, some users complain that the RDP Gateway session disconnects when they connect to a remote server on Windows 11, 10 and Server. Aiming at this question, here we come up with 2 useful solutions. But it needs to be mentioned that checking whether the RDG server is fully patched or not is necessary.
Solution 1. Change a Registry Key Value data in Registry Editor
According to the feedback of some advisors, a huge difference will be made to this issue when they change the value data of a Registry key.
Step 1. Press Win + R to open the dialog box and then type in "regedit", and then click on "OK".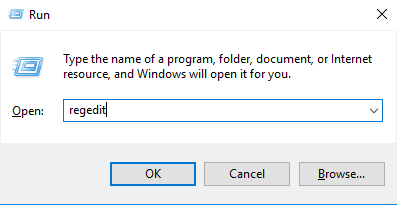 Step 2. Navigate to:
KLM\SYSTEM\CurrentControlSet\Control\Terminal Server\fDenyTSConnections
Step 3. Double-click on the registry key, and then click on "Decimal". Set the value data to 0 to enable it. Finally, click on "OK".
Step 4. Reboot the PC and then check whether the issue "Remote Desktop Gateway dropping connections" has gone.
Solution 2. Try a professional alternative to RD Gateway Service
Despite the complexity of RDP Gateway, the advantage of not being restricted by LAN attracts many people. It must be very annoying for people to spend a lot of time setting up only to meet the problem of RDP Gateway disconnection. At this time, we recommend you to try a professional alternative to RDP Gateway-- AnyViewer.
Combining the benefits of RDP Gateway and making up the shortcoming of it, AnyViewer makes it easy for you to connect remotely without time or location restrictions. The remote connection will be a piece of cake for you even if you are a computer novice. Here follow me to know how to operate.
Step 1. Install and run AnyViewer on the two PCs. Sign up for AnyViewer account and then log in to this account on the two computers. Once logged in, the PCs will be assigned to the account automatically. (If you sign up in the official website, you can log in directly.)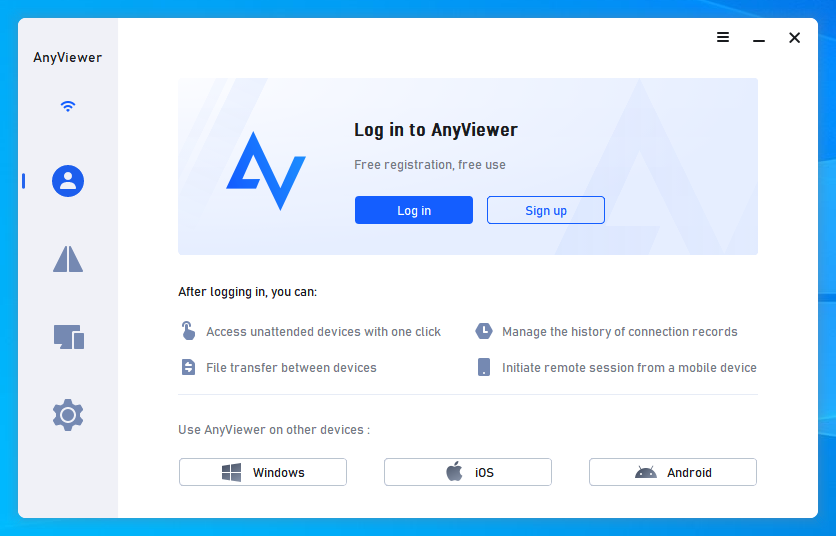 Step 2. On the client computer, go to the "Device" tab, locate and click the PC that you need to control. And then click "One-click control" to achieve a remote connection with one click.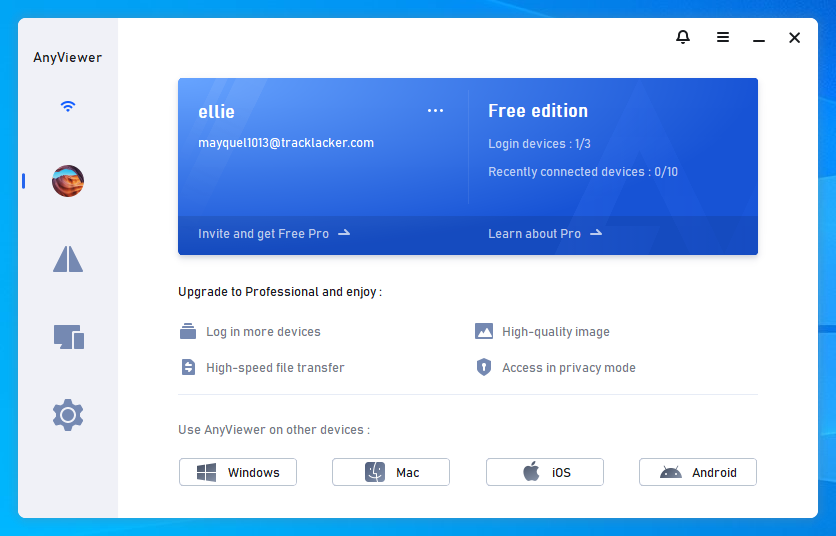 Step 3. Now the remote connection is established and you can see the desktop of the remote PC as if you were sitting in front of it. There are many operations like CMD, Lock, and so on.

If you need to remote into your friends' PC without signing into the AnyViewer account, you can also go to the "Connect" tab to realize a remote connection by inputting the device ID of the host PC and then realize remote connections via sending a request control.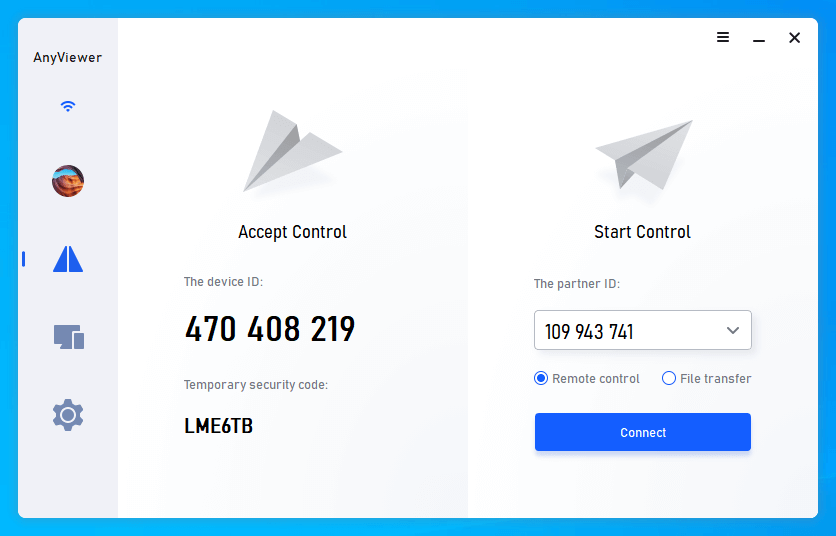 Conclusion
What we can do if RDP Gateway disconnects on Windows 11, 10 or Server? Here in this post, we come up with 2 solutions like changing the Registry value key. If your issue remains and you don't want to take too much time on fixing it, you can try AnyViewer, which definitely can give you a huge comfort.