pcAnywhere: host is busy or host is not responding
I was connected via pcAnywhere, but somehow I lost my connection. When I try and reconnect, I get the error 'Unable to connect to host - host is busy'. How can I get logged back in? Is there a timeout value?"
- Question from Reddit
How to fix pcAnywhere host is busy
When using PCAnywhere, the connection suddenly breaks and can no longer be reconnected because: "Unable to connect to host. Host is busy" or "Unable to connect to host. Host is not responding". The remote system management of SQL Server can be used to terminate and restart the pcAnywhere service to solve the problem.
Step 1. Connect to the machine's SQL.
Step 2. Execute the following command to stop PCAnywhere first.
Step 3. Then execute the following command to restart PCAnywhere.
Step 4. See the output.
Unfortunately, pcAnywhere is no longer available
Is pcAnywhere still available? Unfortunately, the answer is NO. Symantec pcAnywhere was discontinued in May 2014, and no replacement product was introduced. Neither pcAnywhere download nor pcAnywhere login is available now. Therefore, you are advised to use a pcAnywhere alternative. Which should you choose among so many choices?
AnyViewer is highly recommended. It is free remote desktop software for Windows, iOS, and Android. Its many impressive features make it the best remote work and support software. Let's see why AnyViewer is the best pcAnywhere alternative.
Cross-platform support. You can remotely access your Windows computer from Windows, iOS, and Android.
Fast remote access. It adopts an optimized connection algorithm and automatically connects to the best server to enjoy a faster and smoother remote control experience.
Special tools & features. It provides tools such as file transfer, remote reboot, real-time chat, clipboard sync, etc., to get work done faster.
Multiple remote sessions. It allows you to access multiple devices simultaneously to improve work efficiency.
User management. You can invite users to add them to your account, assign their devices, and access their computers without permission.
Advanced security. All remote sessions are protected by Elliptic Curve Cryptography (ECC) encryption and other industry-grade security features. All connections, file transfers, and management events are protected.
Step 1. Download, install, and run AnyViewer on your devices.
Step 2. Create an AnyViewer account and sign into it on both devices.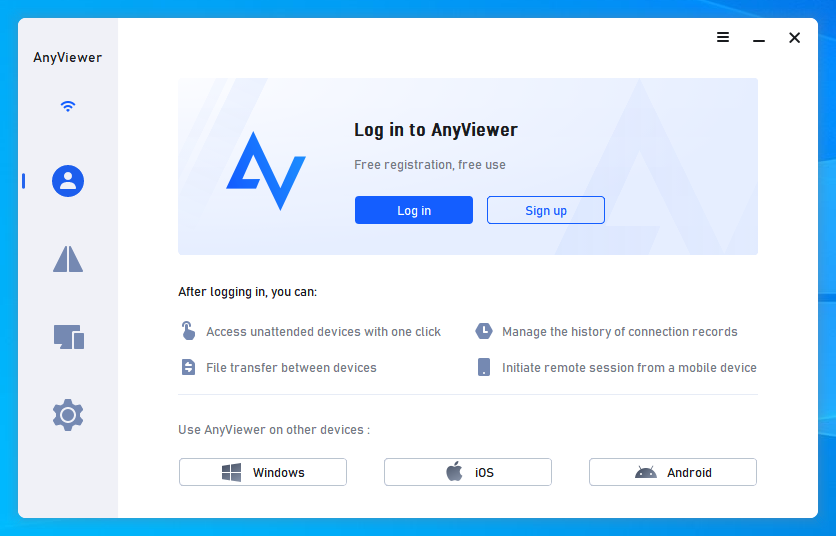 Step 3. On your local device, go to Device and click the remote computer and choose One-cilck control to provide remote support.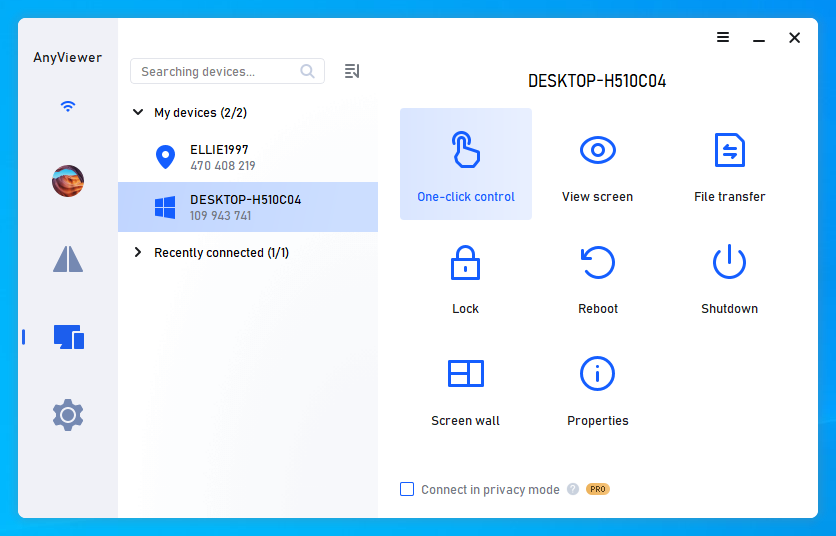 Notes:✎...

It is recommended to upgrade your account to a Professional or Enterprise plan. What can a professional or enterprise plan brings to you:

More devices will be allowed to assign to the same account for unattended access.
More connection channels for more devices to be able to start remote connection at the same time.
One device can connect to more devices simultaneously.
Black the remote PC screen and disable the remote keyboard & mouse click to protect privacy.
Transfer 1TB files at 10 MB/s.
The bottom line
This post primarily answers how to solve the pcAnywhere host is busy issue. But you should note that pcAnywhere is no longer available right now. So if you need to access another computer remotely, choose a pcAnywhere alternative. AnyViewer is highly recommended in this post. With it, you can control a computer remotely from anywhere. Get started right now.