Brief introduction of PC remote control software
Remote control software is a tool that allows users to remotely access another computer from a distant place, for example, remotely controlling an office computer from home. As it greatly increases work efficiency by breaking the space limitation of work, it has been recently widely used by many people.
Present remote control software is of all kinds. No matter what kind of operating systems you are using, you can find suitable software for your computer to help you achieve remote control. If you are a Windows 7 user, you'll have a wider range of choices. You can use the Windows built-in Microsoft Remote Desktop (RDP) or the third-party remote control software like Chrome Remote Desktop and AnyViewer.
How to set up PC remote control on Windows 7 over RDP?
In this part, the detailed way on how to realize remote control to Windows 7 from another computer, for example, Windows 10, over RDP is introduced. The steps can be divided into the following three parts:
Enable remote connection on Windows 7
Get the IP Address and user name of Windows 7
Start remote connection on Windows 10
Enable remote connection on Windows 7
Step 1. Click Start and then find Computer. Right-click Computer, then click Properties.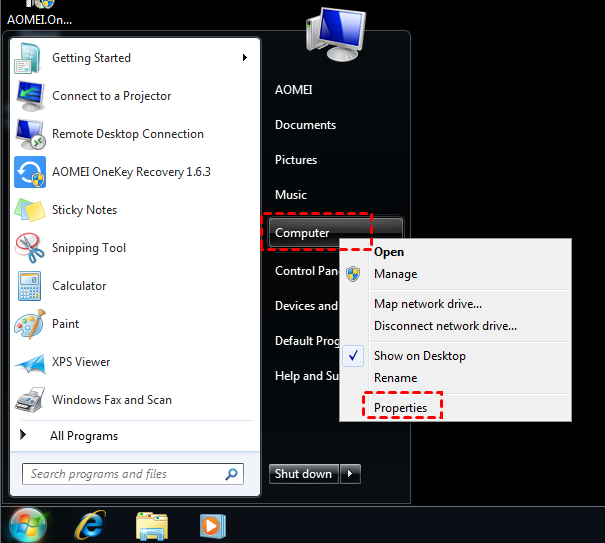 Step 2. Locate and then click Remote settings.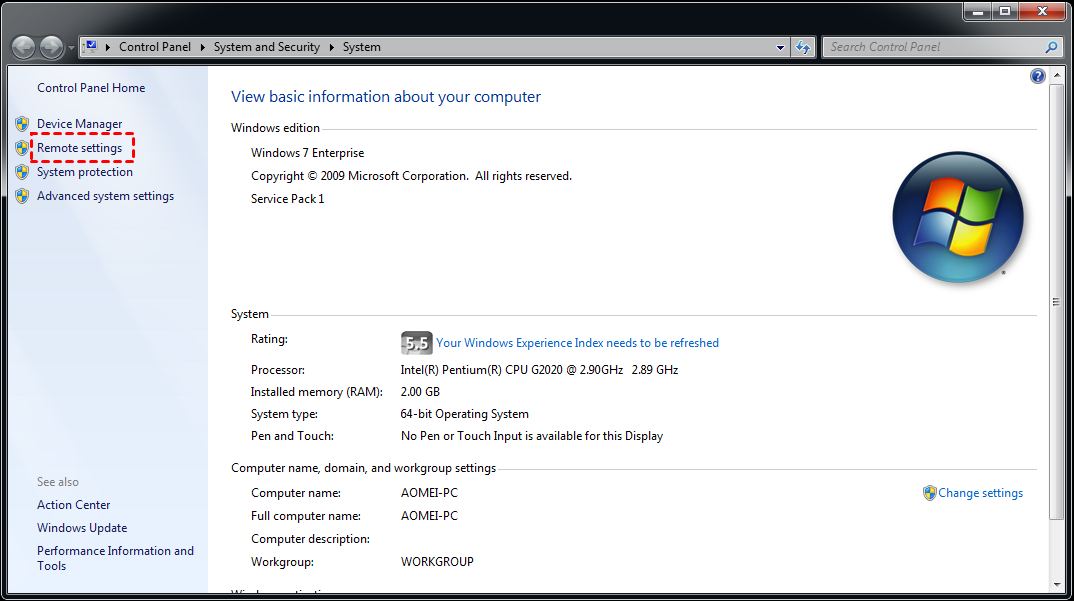 Step 3. On the Remote tab, tick Allow connections from computers running any version of Remote Desktop. Then click Apply and OK.
Get the IP Address and user name of Windows 7
Step 1. Press Win + R to invoke the Run dialog box. Type in "cmd" and press OK.
Step 2. Type in "ipconfig and press Enter. Make note of the IPv4 Address.
Step 3. Then type in "query user" to get the user name.
Start remote connection on Windows 10
Step 1. Search for Remote Desktop Connection in the Search box on the Windows 10 computer. And then open it.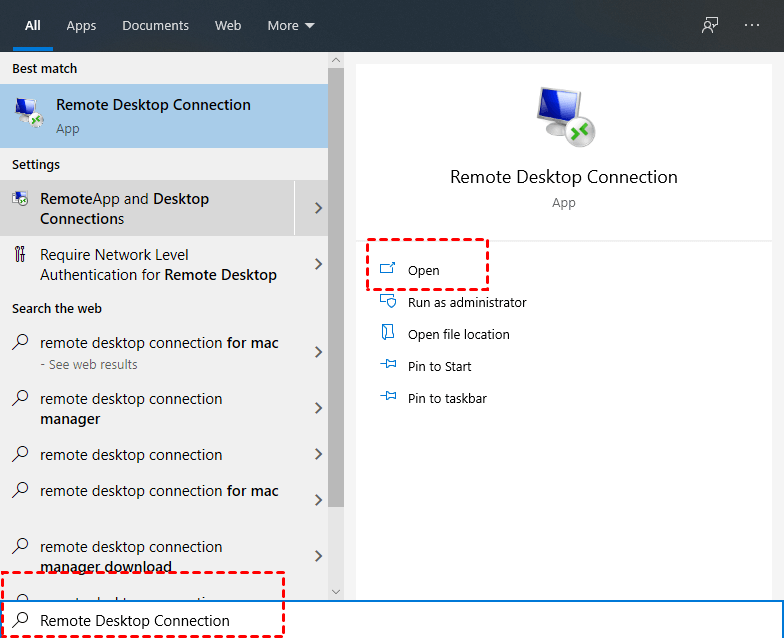 Step 2. Enter the IP address and User name of the Windows 7 computer in the Remote Desktop Connection interface to achieve connection.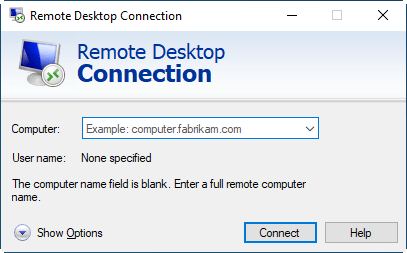 Note: Windows 7 Starter/Home Edition and Windows 10 Home Edition do not support RDP. If you want to use it, please upgrade to the Professional or Enterprise version. And if you're trying to connect the two computers under different networks, you need to forward the port.
PC remote control software for Windows 7 Home/Starter [Free Download]
Of course, if you feel the configuration process is too complicated and tedious, or if you are running a Windows Home edition on a PC to which you want to make a connection, you can always use a third-party software AnyViewer, which is a PC remote control software for Windows 7 free download. In addition to Windows 7, AnyViewer supports multiple Windows versions.
Like Microsoft Remote Desktop, you need to first set up the software. But the process is quite simple compared to RDP. Let's see how to get it started.
Step 1. Download, install and launch AnyViewer on both computers. Go to Log in, and then click Sign up. (If you already have signed up on its official website, you can log in directly.)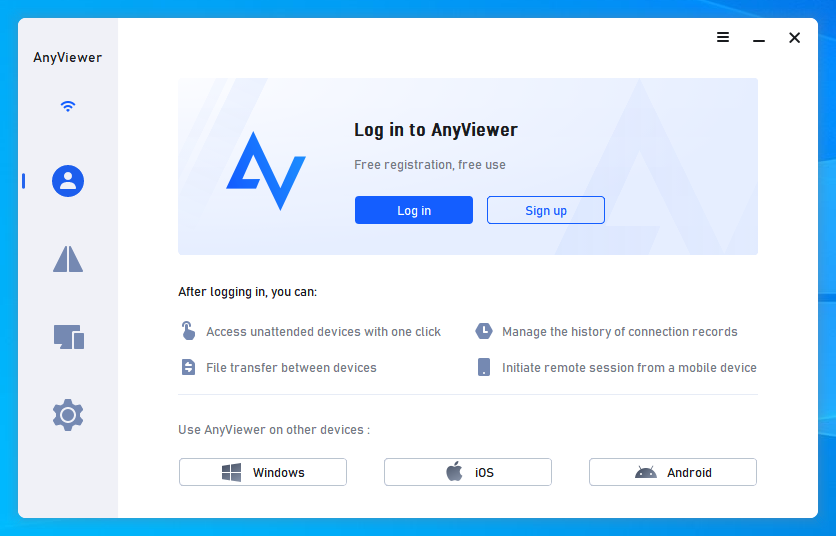 Step 2. Fill in the signup information.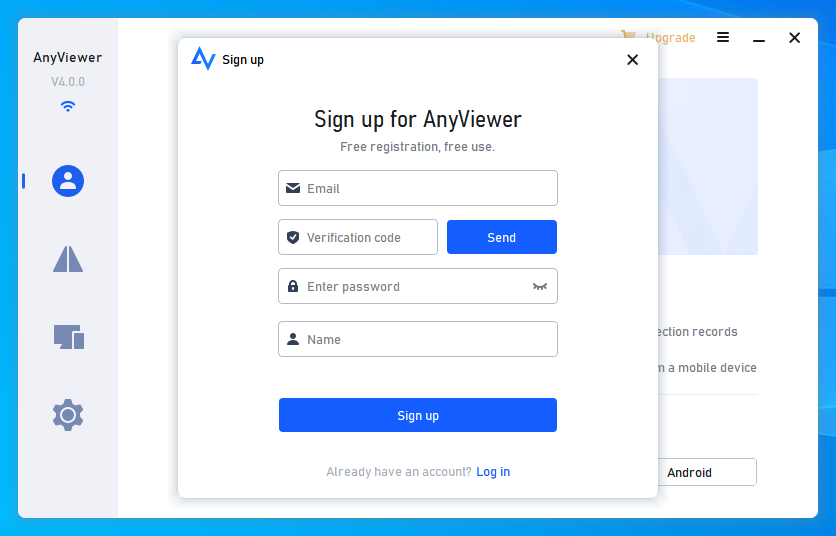 Step 3. Then you can see you successfully logged in to AnyViewer. Your device will automatically be assigned to the account you've logged in to.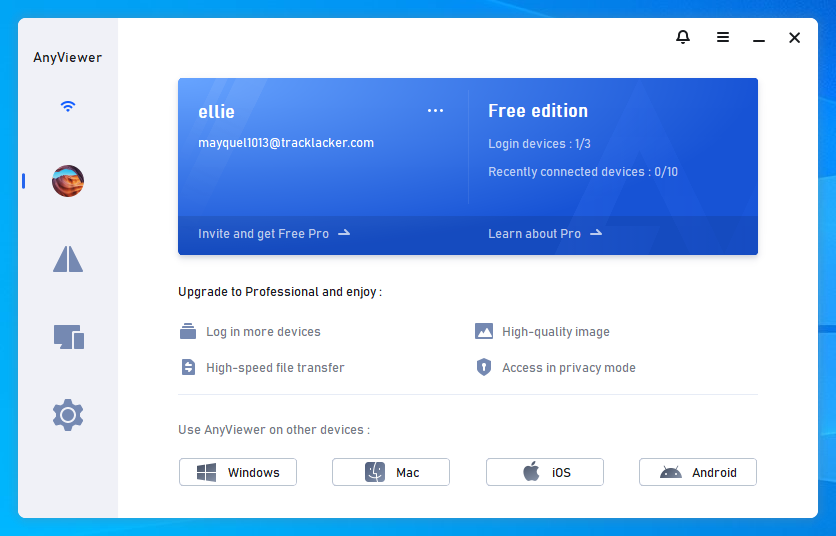 Step 4. Log in to the same AnyViewer account on the two devices, then you can achieve a direct connection by clicking One-click control.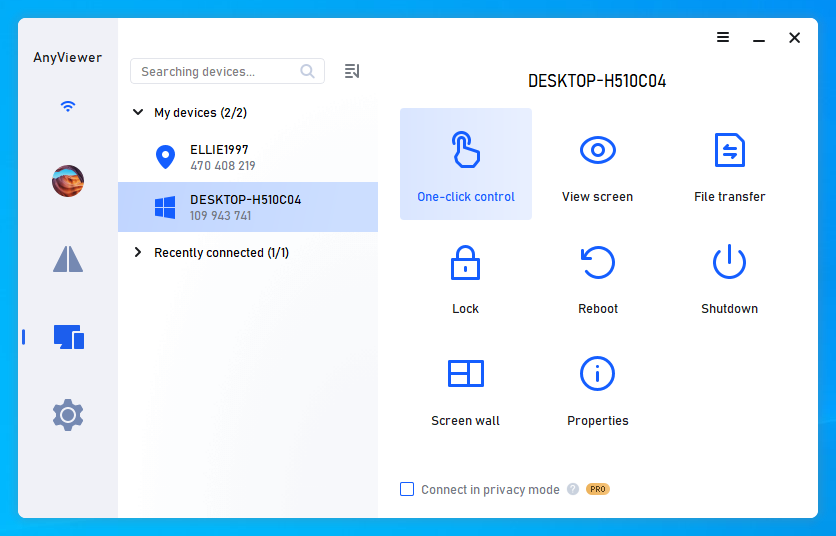 Note: If you want to assign more devices to achieve unattended remote access, then you can upgrade your account to a Professional or Enterprise plan. Also, you can connect to another computer in privacy mode, which means you can black the screen and block the mouse and keyboard of the remote computer.
In addition, AnyViewer can also provide users with some practical functions for remote control after a successful connection. Such as lock, logout, restart, command prompt (cmd), etc.

Users can choose image quality according to the network connection speed. If the network connection speed is better, it can provide a higher image quality. The default wallpaper hiding function makes the remote connection smoother.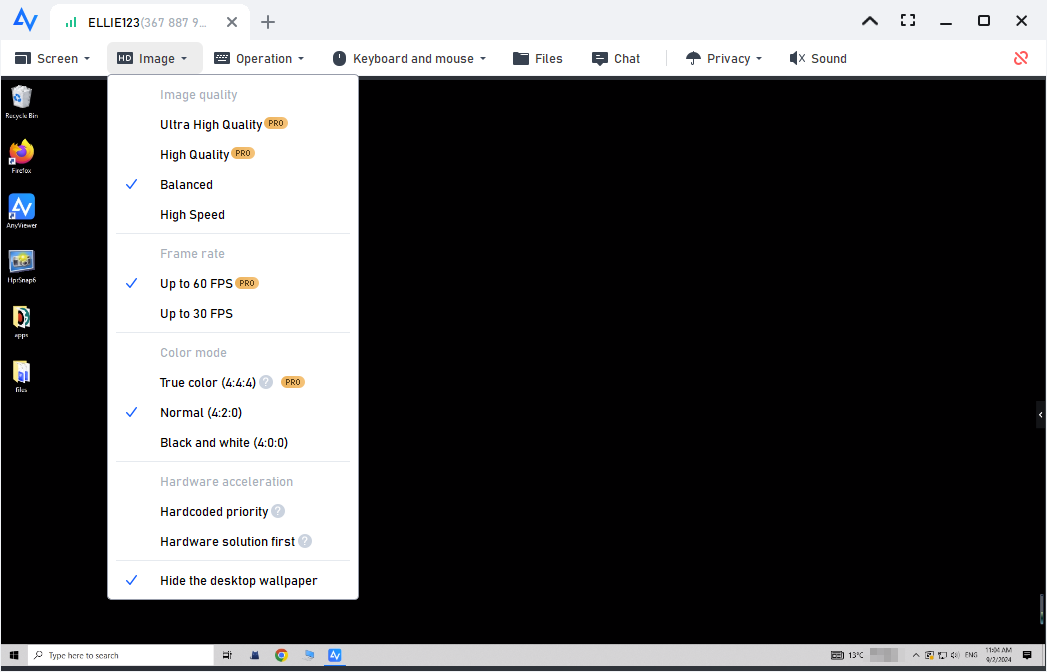 AnyViewer also provides users with different resolutions. Users can choose according to their preferences.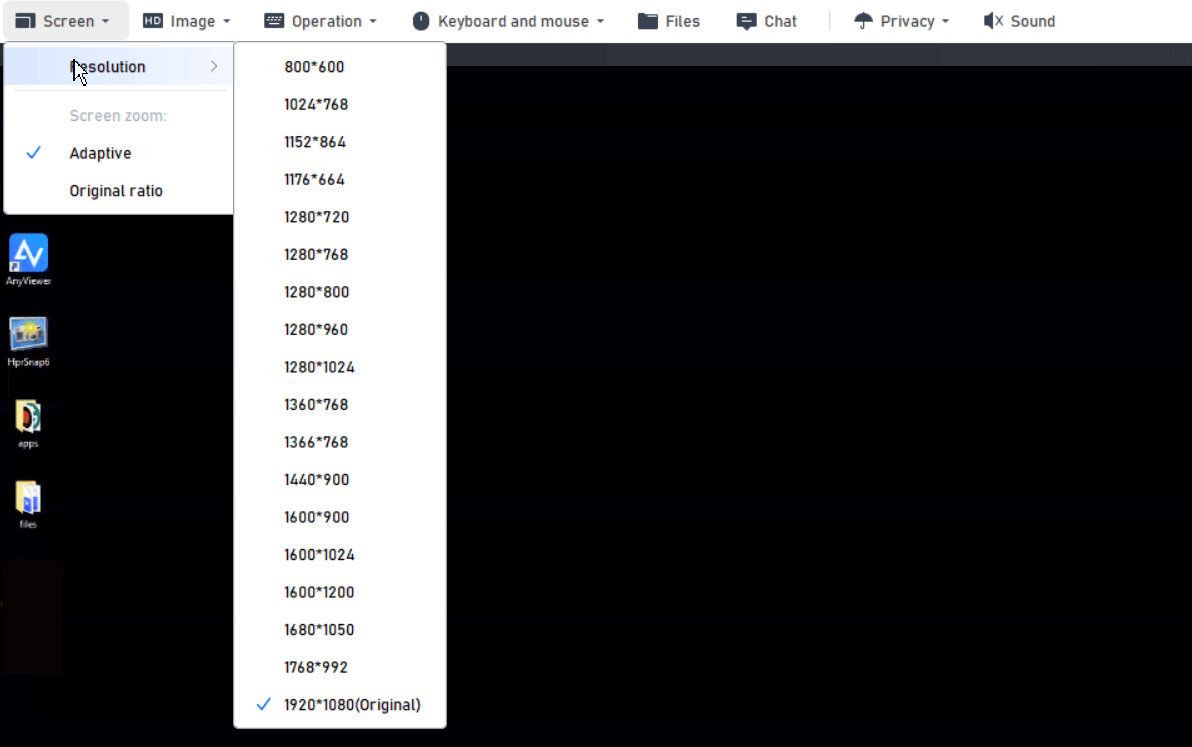 Conclusion
This post mainly introduces how to set up PC remote control on Windows 7 over the Windows built-in RDP and third-party free download software AnyViewer. Compared to RDP, AnyViewer is easier to set up and use. If you are looking for a free, fast, and stable remote connection tool, you can use AnyViewer.