Is Jump Desktopsafe to use?
Is Jump Desktopsafe? Yes, Jump Desktop is a secure and reliable remote desktop app letting you connect to a remote computer anywhere. It adopts built-in SSH and TLS/SSL support to protect your privacy.
Besides, the connection between your devices is always encrypted using end-to-end encryption (DTLS specifically). This means that even the Jump Desktopservers can not decrypt the connection data because the encryption keys used to encrypt the connection never leave your devices.
Is it secure to use Jump Desktop connect from outside the local network?
Even so, some users still have a concern. As we all know, if you want to use Windows Remote Desktop outside your local network, the preferred option is a VPN over port forwarding, as it reduces the risk of someone else gaining remote access to your PC. However, if you use Jump Desktop to connect to your home PC through the RDP protocol (rather than Fluid or VNC), you can directly access your PC outside your local network. Is Jump Desktop secure to connect from outside the local network without VPN or port forwarding?
The answer is YES. Because Jump Desktop runs in the cloud and your computer and devices log into the service, they can "speak" each other even when you're outside your home network. When you want to connect to your computer, your devices will exchange messages using the cloud service to bootstrap a direct connection between them.
Jump Desktop uses a "UDP hole punching" technique to create a direct connection without explicitly opening up any ports on your router. Jump Desktopcloud service also makes sure only users allowed to connect to your device explicitly can connect (i.e., it does access control checks). This way, random users will not be allowed to initiate connections to your computer (unless, of course, you've explicitly allowed them).
Bonus tip: Free & safe Jump Desktop alternative
Jump Desktop is free for Windows but charges for iOS and Android. You'll need to pay if you want to remotely connect to a Windows computer from your iPhone, iPad, or Android phone. Or you can use a Jump Desktop alternative that provides free services for iOS and Android users, for example, AnyViewer.
AnyViewer is a free and secure remote desktop tool. It is secured with end-to-end encryption via strong 256-Bit Elliptic Curve Cryptography (ECC) algorithm, protecting your data from leakage.
Step 1. Install and run AnyViewer on both of your computers. Navigate to Log in and then Sign up on the Controller computer (if you have already registered on the official website, you can log in directly).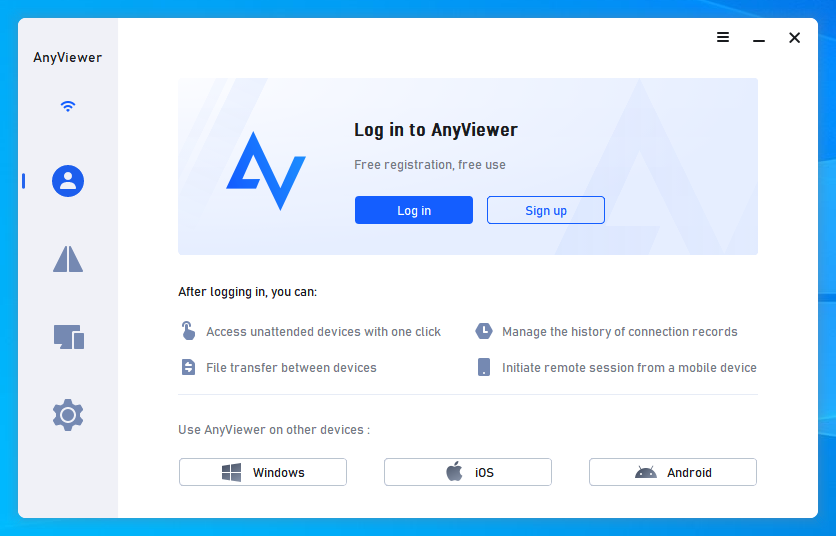 Step 2. Fill out the sign-up form.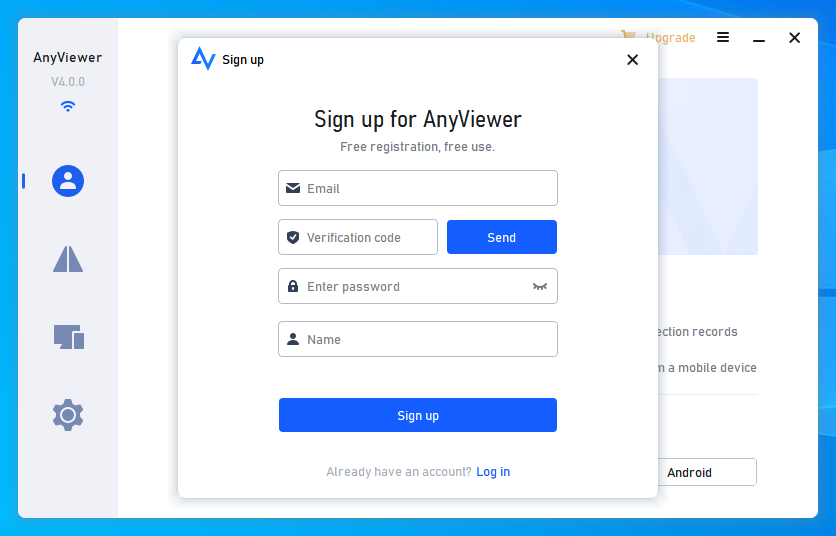 Step 3. You should now see that you have successfully logged into AnyViewer. Your device will be assigned to the account to which you have logged in automatically.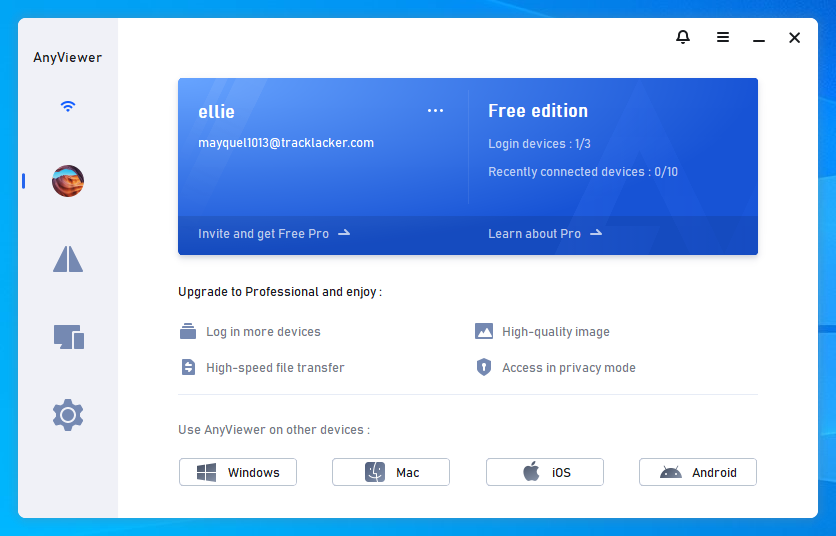 Step 4. Log in to the same AnyViewer account on the two devices; then, you can click One-click control to achieve unattended remote access, click View the screen to see another's screen or click File transfer to share files between computers.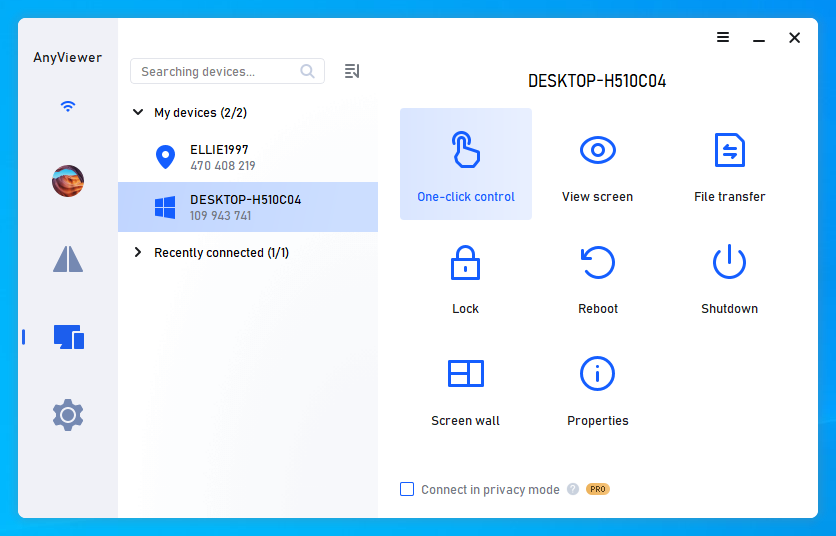 Notes ✎: AnyViewer also allows you to Connect in privacy mode, which means you can access the remote device with blacking out its physical screen and disabling the physical keyboard of the remote device to keep privacy and safety. But this requires you to change your account's plan to a Professional or Enterprise one.
The bottom line
Is Jump Desktopsafe? Yes, Jump Desktop is secure to use. You'll hardly encounter Jump Desktopsecurity issues. Still, if you need a remote desktop tool free for iOS and Android, you can try AnyViewer, the best Jump Desktop alternative.