Can I play PC games on Android without PC?
I have an Android phone and a Windows computer, and now I want to play PC games on my phone. How to play PC games on Android?"
- Question from Android Forum
How to play PC games on Android
Can you play PC games on Android? Of course! The following applications make it possible to play PC games on your Android phone. Read on to get one.
Way 1. Play multiple PC games on Android using AnyViewer
AnyViewer is a remote desktop software that allows you to play all kinds of PC games on your phone miles away by remote accessing the computer.
★Highlights of AnyViewer

It supports remote connection over the Internet, which means you can play PC games anywhere on an Android device without a PC.
It is secure and stable.
In addition to PC games, you can also run Windows apps on Android via AnyViewer.
It supports unattended remote access on the same account without entering a PIN.
It offers multiple user-friendly options, for example, using a virtual mouse and keyboard, changing the image quality, etc.
It is also available for iOS devices, you can play PC games on iPad or iPhone via AnyViewer.
Next, we'll demonstrate how to play PC games on Android without PC.
Part 1. Set up AnyViewer on remote computer
Step 1. Download AnyViewer on your Windows computer, install and open it after that.
Step 2. Go to Log in and click Sign up. (Log in directly if you have already signed up.)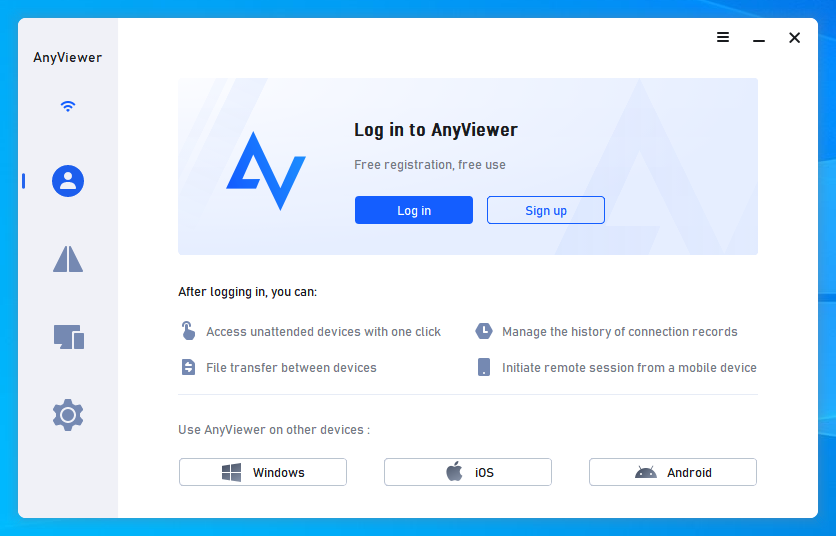 Step 3. Fill in the information and click Sign up.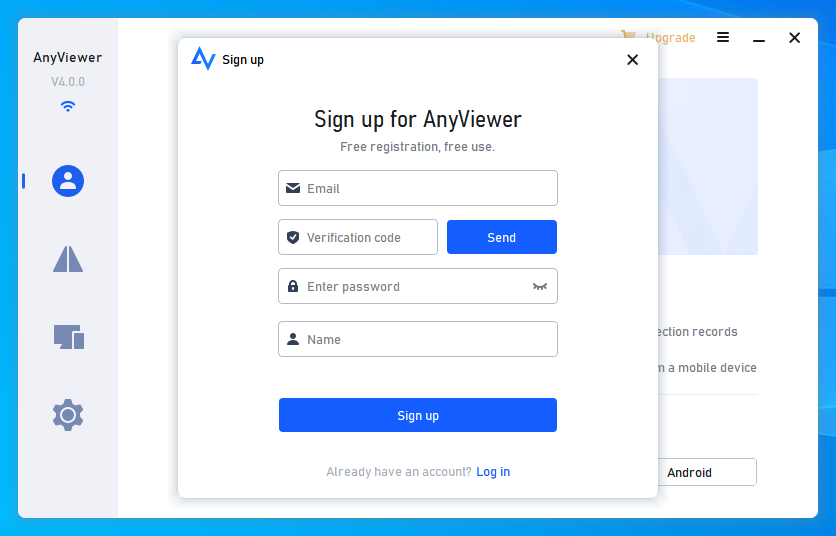 Step 4. When you logged in to AnyViewer successfully, you can see the assigned devices.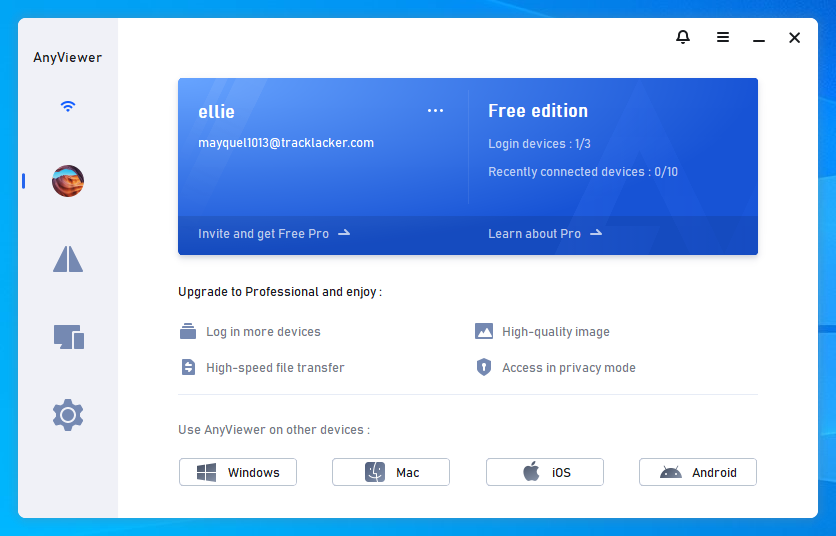 Part 2. Access remote computer from Android phone
Step 1. Download, install and open AnyViewer for Android.
Step 2. Log in to the same account you registered on the computer.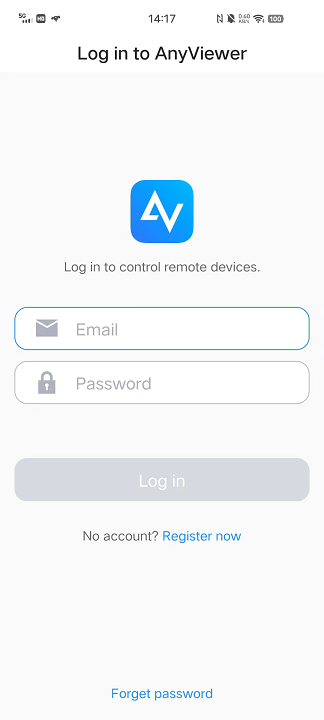 Step 3. Go to Device and tap the target remote computer.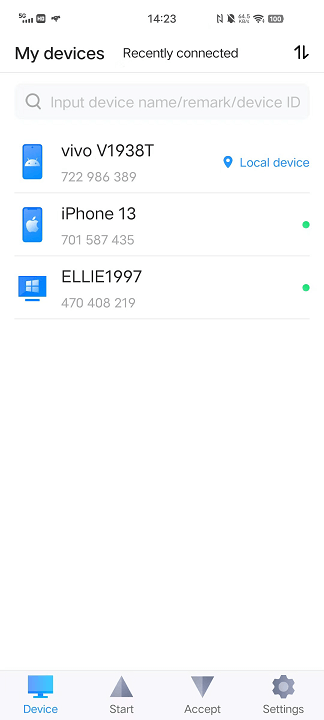 Step 4. Tap One-click control icon to connect to your remote PC.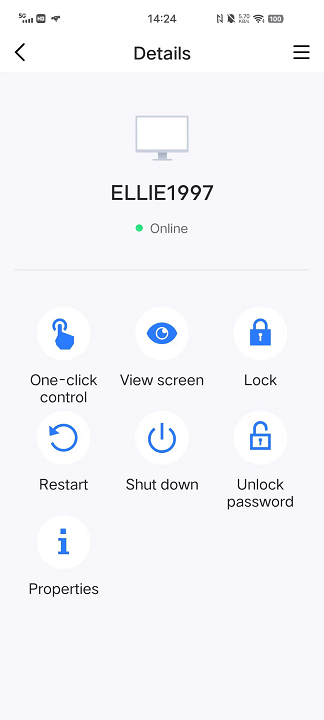 Step 5. Then you can play PC games from Android.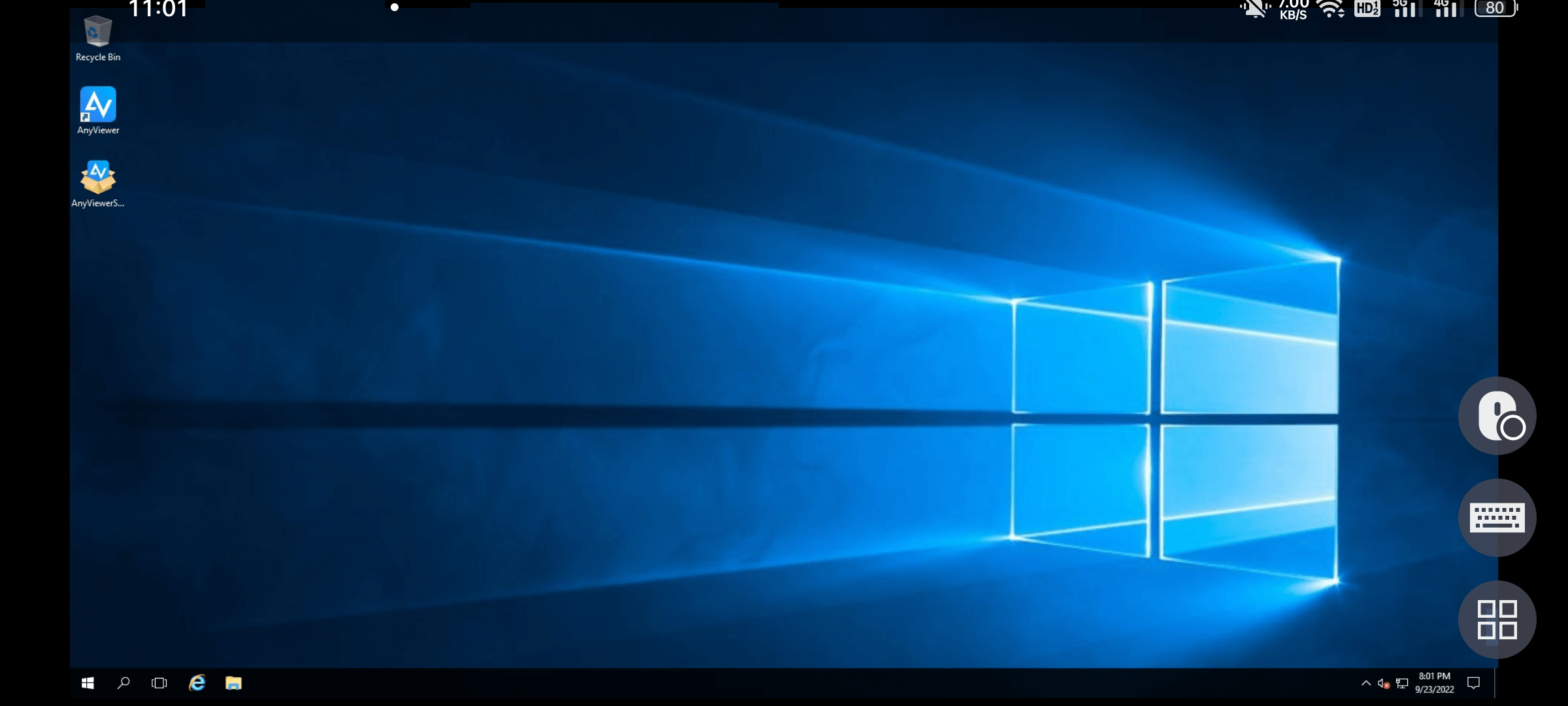 Way 2. Play PC games on Android with Steam Link
How to play PC games on Android? Steam Link offers an in-home game streaming solution to enable users to play desktop-installed Steam games on iOS & Android mobile devices at a limited distance. If you are desired this, follow the next steps to perform it.
★Requirements★
A remote computer. Your computer should be running one of the following operating systems: Windows 7 or newer, SteamOS, MacOS X 10.10 (Yosemite) or newer, and Linux Ubuntu 12.04 or newer. Dual-core CPU with hyper-threading and 8GB of RAM.
A reliable network. If at all possible, the network configuration should be on 5GHz, but not below 15Mbps. Besides, both your devices should be connected to the same network.
An Android device. The final hardware requirement is an Android device. Any Android phone or tablet with Android 5.0 or newer is available.
✍Tips: You can pair a controller to improve the gaming experience. If you don't have one, you can also connect a keyboard and mouse, or use touch control mode.
Part 1. Enable Steam Streaming on your PC
Step 1. Open Steam on your remote computer. In the top left corner, click Steam > Settings.
Step 2. Click In-Home Streaming in the left menu, then click Enable streaming.
Step 3. Click ADVANCED HOST OPTIONS after that. Check Use NVFBC capture on NVIDIA GPU if your remote PC has an Nvidia graphics card. Select Prioritize network traffic if desired, then click OK.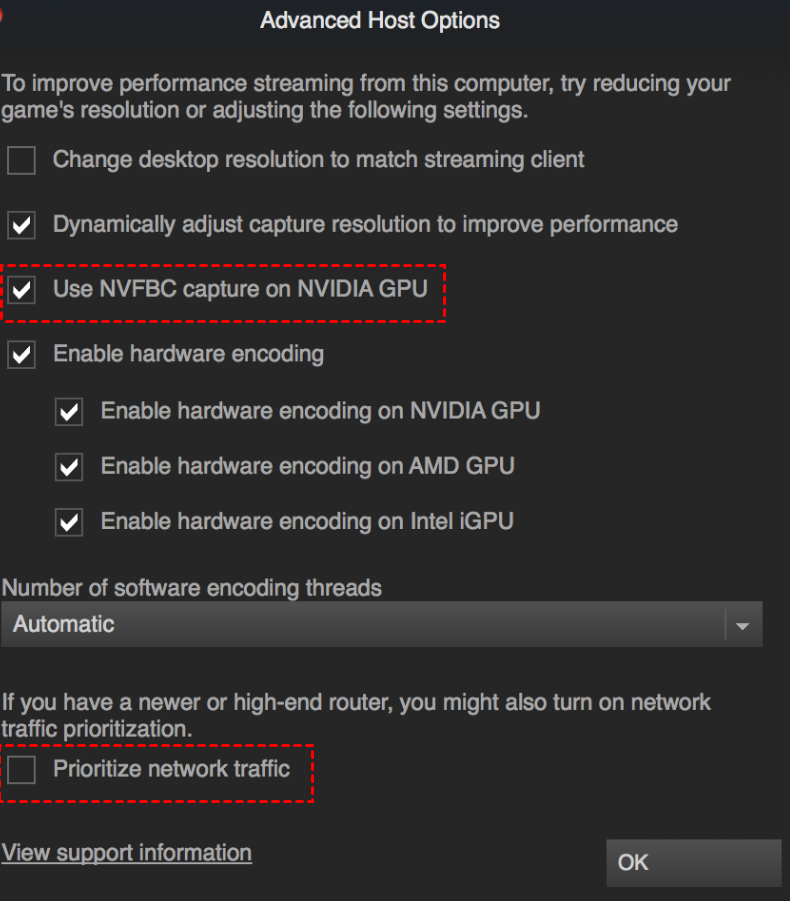 In the In-Home Streaming interface, you can also configure client preferences. Choose from Fast, Balanced, or Beautiful for the Android device's performance.
Additionally, from ADVANCED CLIENT OPTIONS, you can customize the speakers, enable hardware decoding, set a bandwidth or resolution limit, and display performance data. (These options can later be modified in the Steam Link app as well.)
Part 2. Stream games remotely on Android via Steam Link
Step 1. Install the latest Steam Link app from Google Play to your Android device, and make sure your host PC is on and running Steam.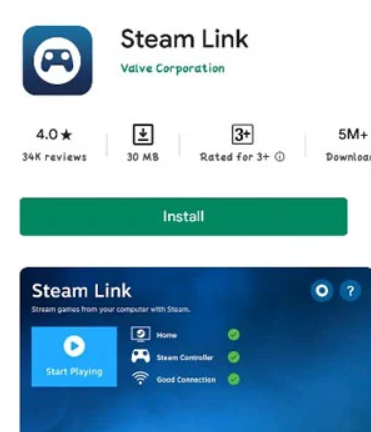 Step 2. Open the software and click Get Started.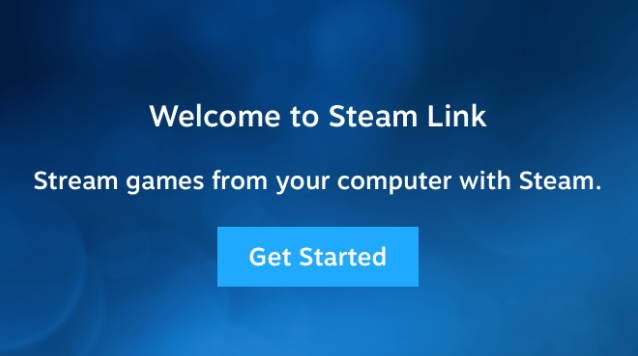 Step 3. Select whether you want to pair a Steam Controller or a different controller. You can Skip it if your controller is already paired or you want to use touch control.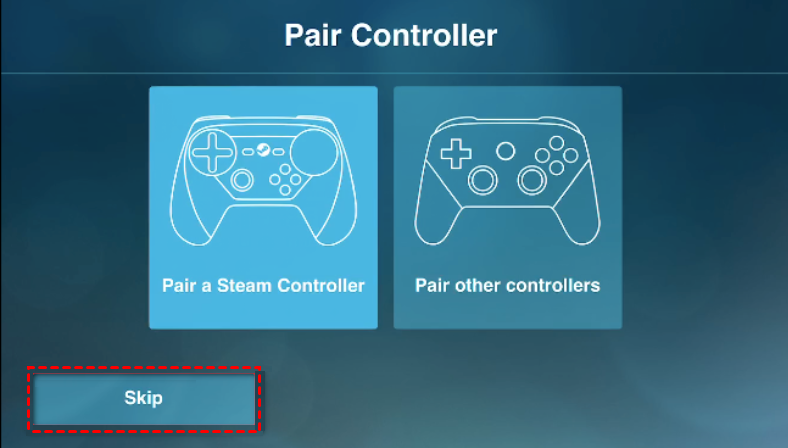 Step 4. Then your host computer should be visible on the list. If it isn't, check the PC's firewall settings and verify that both devices are on the same network, and then tap Rescan.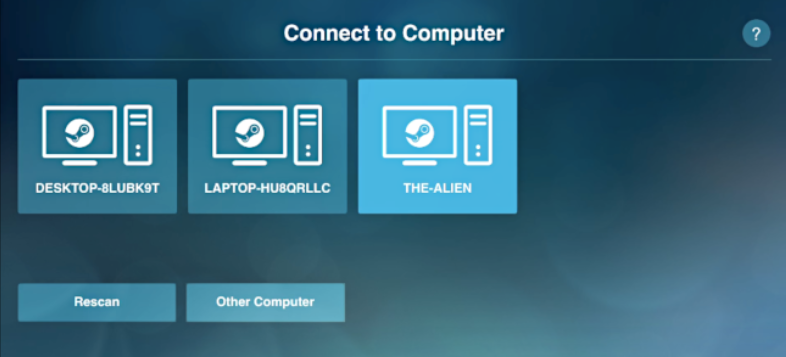 Step 5. Tap the target computer, then you will see a four-digit PIN. Enter this number in the Steam prompt on the remote computer and then click OK.
Step 6. Once successfully paired, the software will test the network connection between your devices. Tap OK when the test completes.
Step 7. On the main interface, tap Start Playing to get started. (The host computer will then start Steam Big Picture Mode. Your Android phone will be in charge of your computer screen until you end the connection.)
Step 8. Select your Library, and then you can launch the Steam games installed on your remote computer.
The bottom line
This post introduces how to play PC games on Android. If you want to play Steam games installed on PC, you can use Steam Link to have In-home game streaming. But it has high standards for hardware and network. Therefore, we recommend using AnyViewer to play more PC games and enjoy more remote benefits.