How do I open a RDP file on Mac?
"How can I open an RDP file on my Mac? Is the procedure the same for Mac and Windows users?"
-Question from Windows Server Forum

Can you open an RDP file on a Mac? Of course you can. For Mac users, Microsoft Remote Desktop is a quite useful tool to achieve remote access. Although Quick Assist doesn't support MacOS, Microsoft Remote Desktop can be perfectly compatible with Mac.
How to open RDP file on Mac
This part will guide you through how to set up RDP on Mac and how to open RDP file on Mac to achieve remote access.
Before you begin, you should configure the Windows PC to which you intend to connect to accept remote connections. What you must do is as follows:
Step 1. Visit the Apple iTunes Store to download the Microsoft Remote Desktop application. Click View in Mac App Store. Then download it step by step. After that, open it.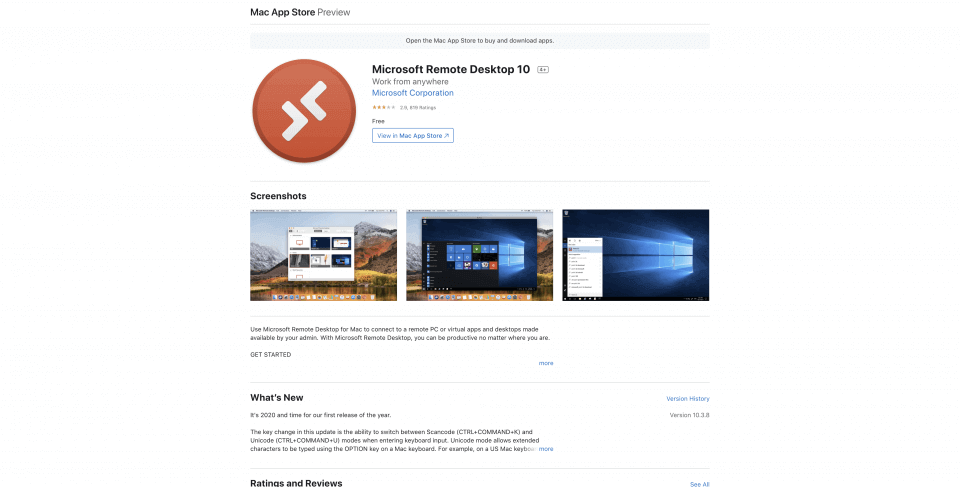 Step 2. Opening the app should look like the following.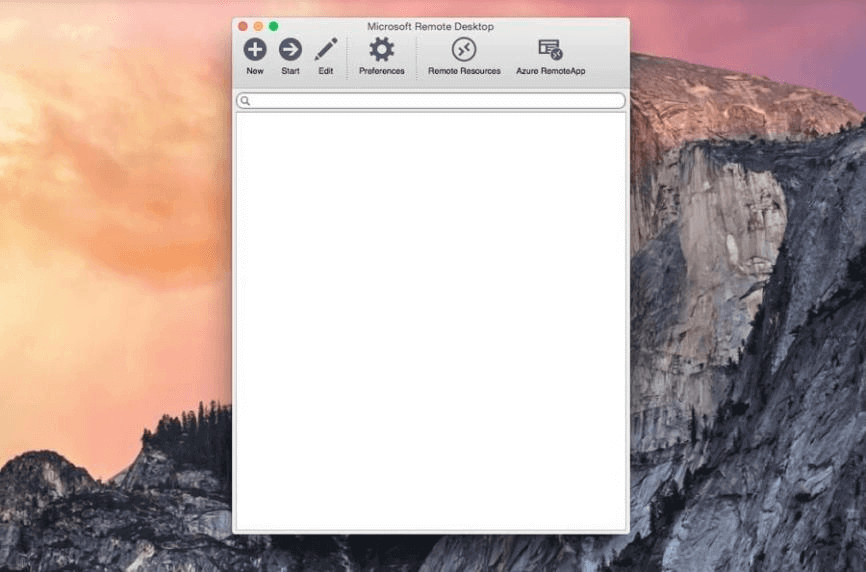 Step 3. Click the New button at the top left of the Microsoft Remote Desktop screen. You'll be prompted to fill in quite a few fields, including the PC name, IP address, and computer password.
Step 4. When you are finished configuring your remote desktop, close the dialog box and your new remote desktop will be added. To start a session with that desktop, simply click the RDP file and then click Start. You're also able to transfer files using RDP on Mac.
Bonus tip: Best remote access software for Windows PC
After learning how to run RDP file on Mac, if you also need to remotely access a Windows PC from a Windows PC, you are suggested to use the free remote access software AnyViewer. You may wonder, why don't I use Microsoft Remote Desktop, when it supports Windows OS as well? Here are the reasons why we recommend you to use AnyViewer to remotely access a Windows PC from a Windows PC:
RDP requires an IP address or computer name to achieve remote connection, while AnyViewer doesn't.
RDP requires the two devices to be under the same network, while AnyViewer doesn't.
RDP can't be used to connect to Windows Home/Standard editions, while AnyViewer supports all editons of Windows 1

1/10/8.1/8/7 and Windows Server.
Step 1. Download, install, and launch AnyViewer on both your work and home computer. On the Controller computer, go to Log in, and then click Sign up. (If you already have signed up on its official website, you can log in directly.)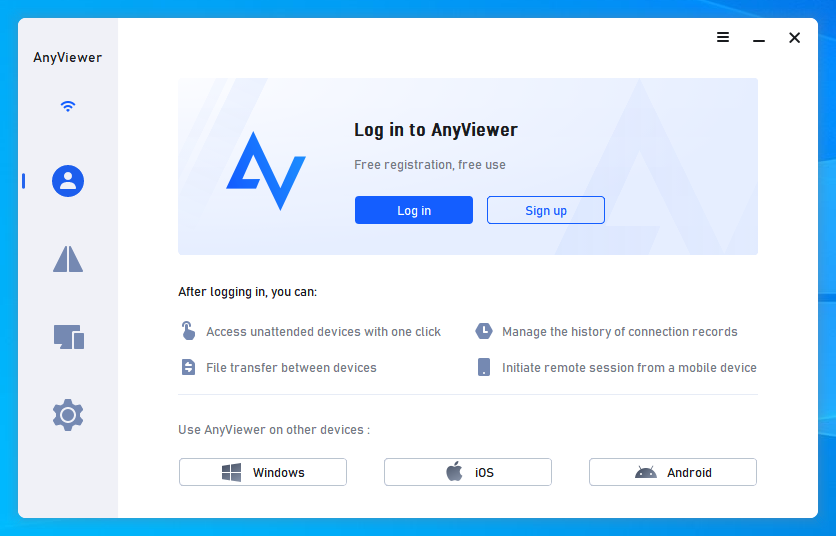 Step 2. Fill in the signup information.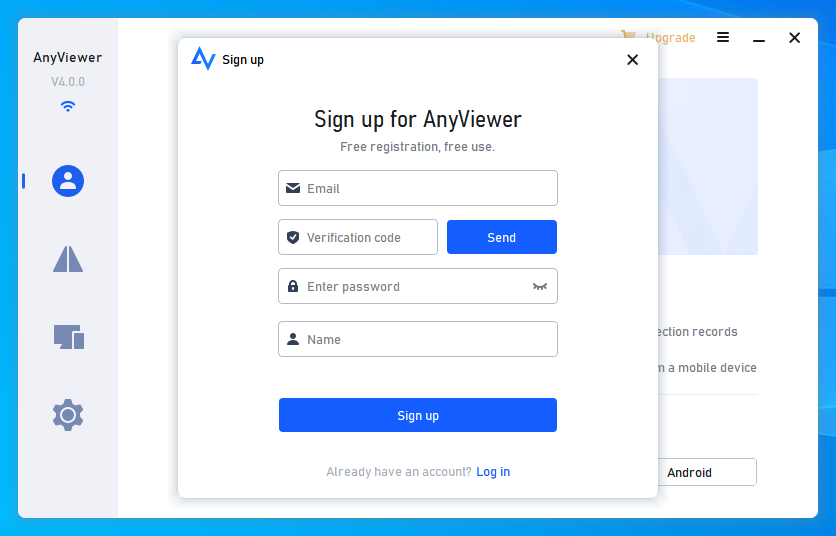 Step 3. Then you can see you successfully logged in to AnyViewer. Your device will automatically be assigned to the account you've logged in to.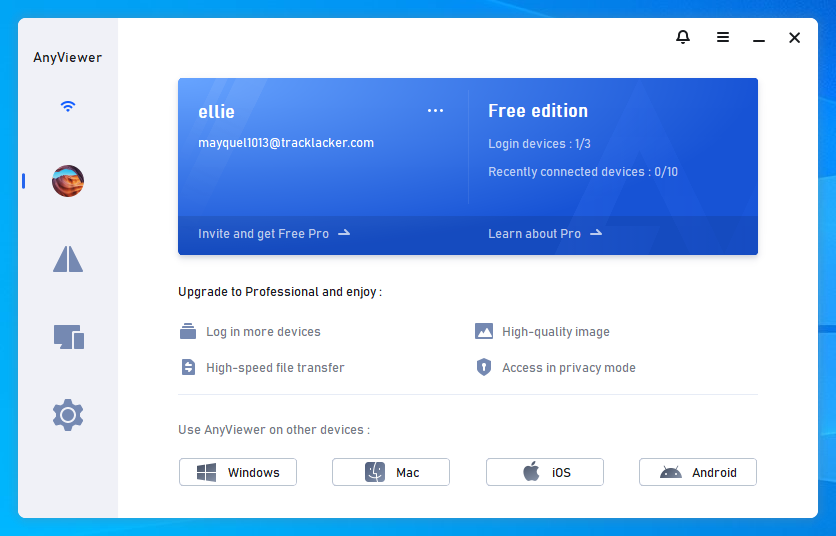 Step 4. Log in to the same AnyViewer account on the two devices, then you can achieve a direct connection by clicking One-click control to achieve unattended remote support.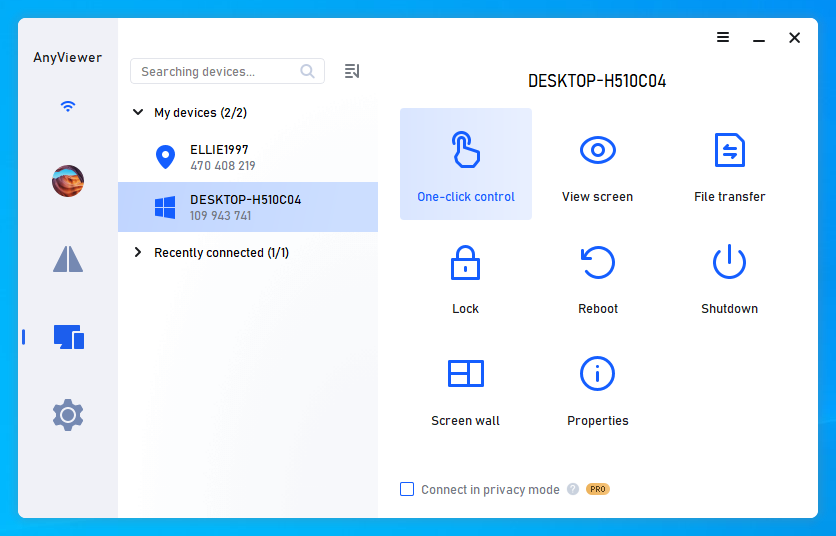 Step 5. After connecting successfully, you'll see the remote desktop. Then you can completely control it and provide remote support just like you're sitting in front of it.
Notes:✎...

You can also upgrade your account to a Professional or Enterprise plan. What can a professional or enterprise plan brings to you:

More devices can be assigned to the same account for unattended remote support.
Connect in privacy mode to protect privacy, which means the Controller can black the remote PC screen and disable the remote keyboard & mouse click.
Faster file transfer speed. Transfer speed for a free account is 500 KB/s, and for a paid account is up to 10 MB/s.
The bottom line
This post primarily introduces how toopen RDP file on Mac. Actually, the process is pretty much the same as using RDP on Windows PCs. Besides, if you want an RDP alternative to remotely access a Windows PC from a Windows PC, you can use AnyViewer. It will provide you with a better remote access experience.