How can you Remote Desktop from phone to PC?
"I've been using Remote Desktop to remotely control a computer from another computer. I know that Remote Desktop has a mobile version that can be used on my phone so that I can remotely access my computer from my phone. So how can I Remote Desktop from phone to PC?"
How to connect Remote Desktop mobile to PC
The mobile version of Remote Desktop is called RD Client on your phone. It can be used on both Android and iOS devices, and the steps are pretty much the same. You can also access a Windows computer from an iPad. Here we'll take iPhone as an example.
Step 1. Download and open RD Client on your iPhone.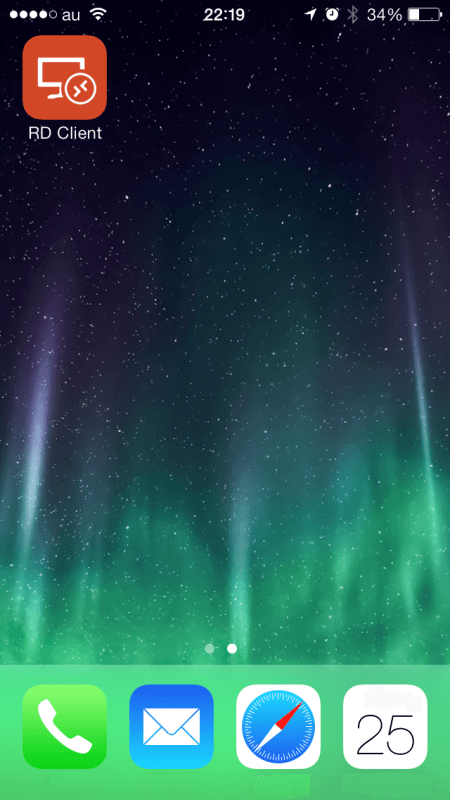 Step 2. Click the "+" sign in the upper right corner of the interface, and select Add PC in the pop-up window.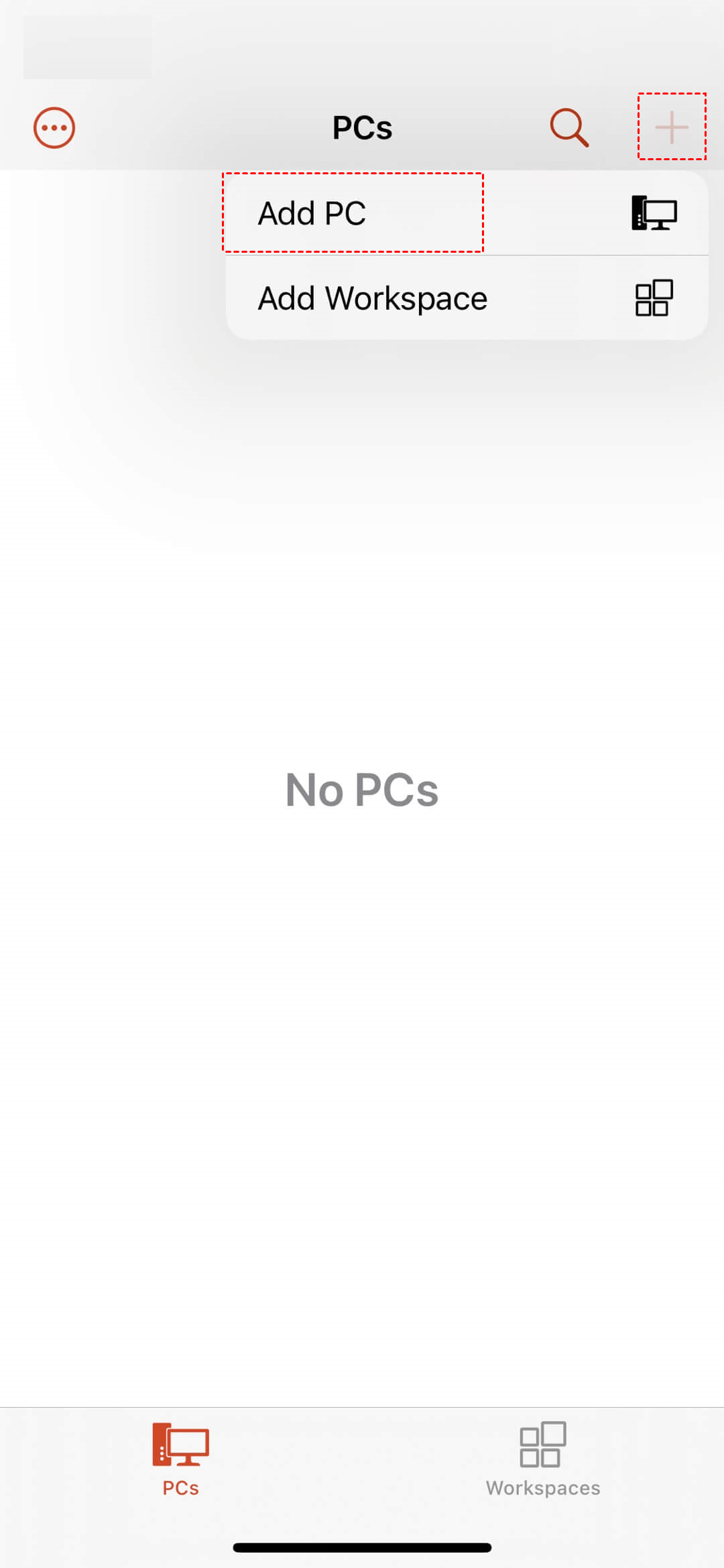 Step 3. Click PC name.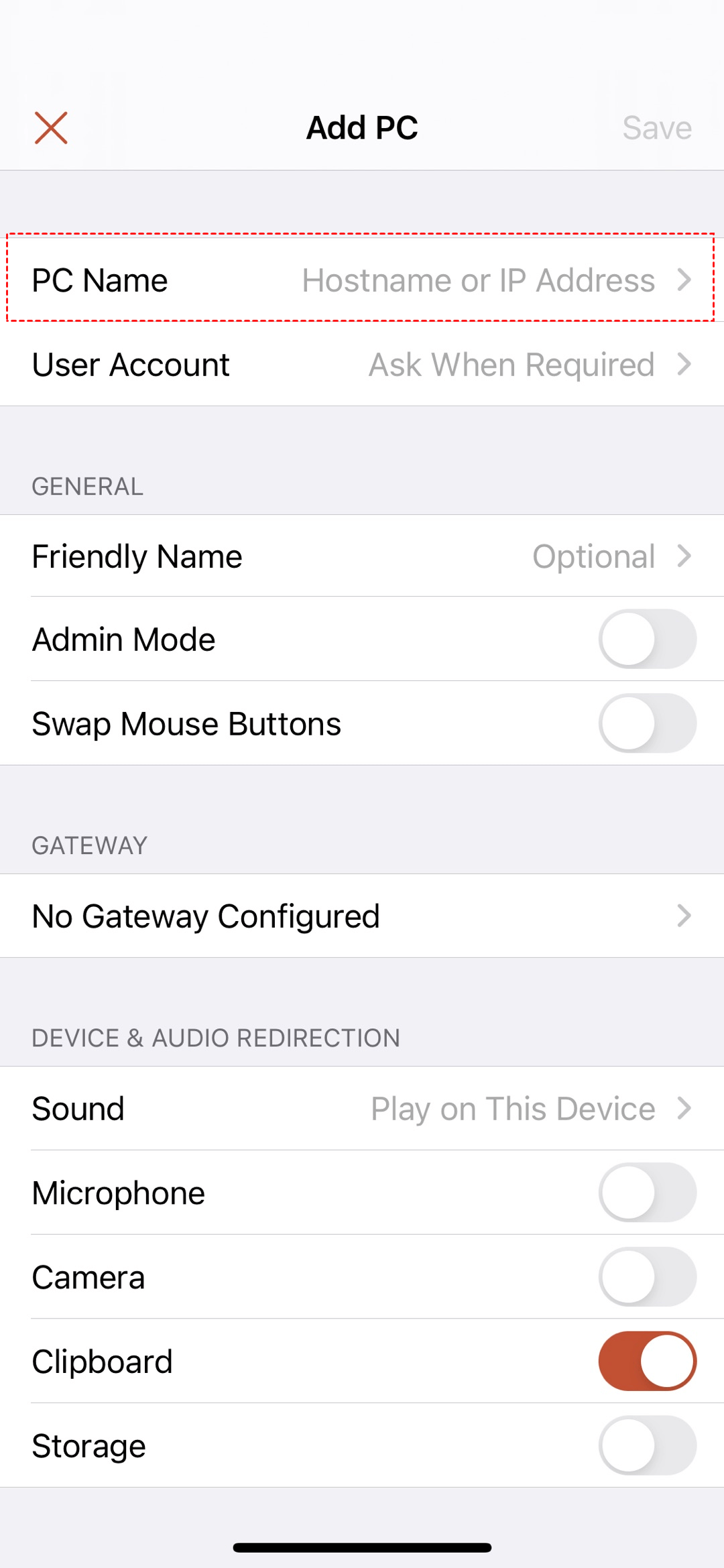 Step 4. Enter the hostname or IP address of the remote computer. (Note that if you specify a different remote desktop port for your computer than the default 3389, you need to specify it as "host:port" or "192.168.1.156:specified port").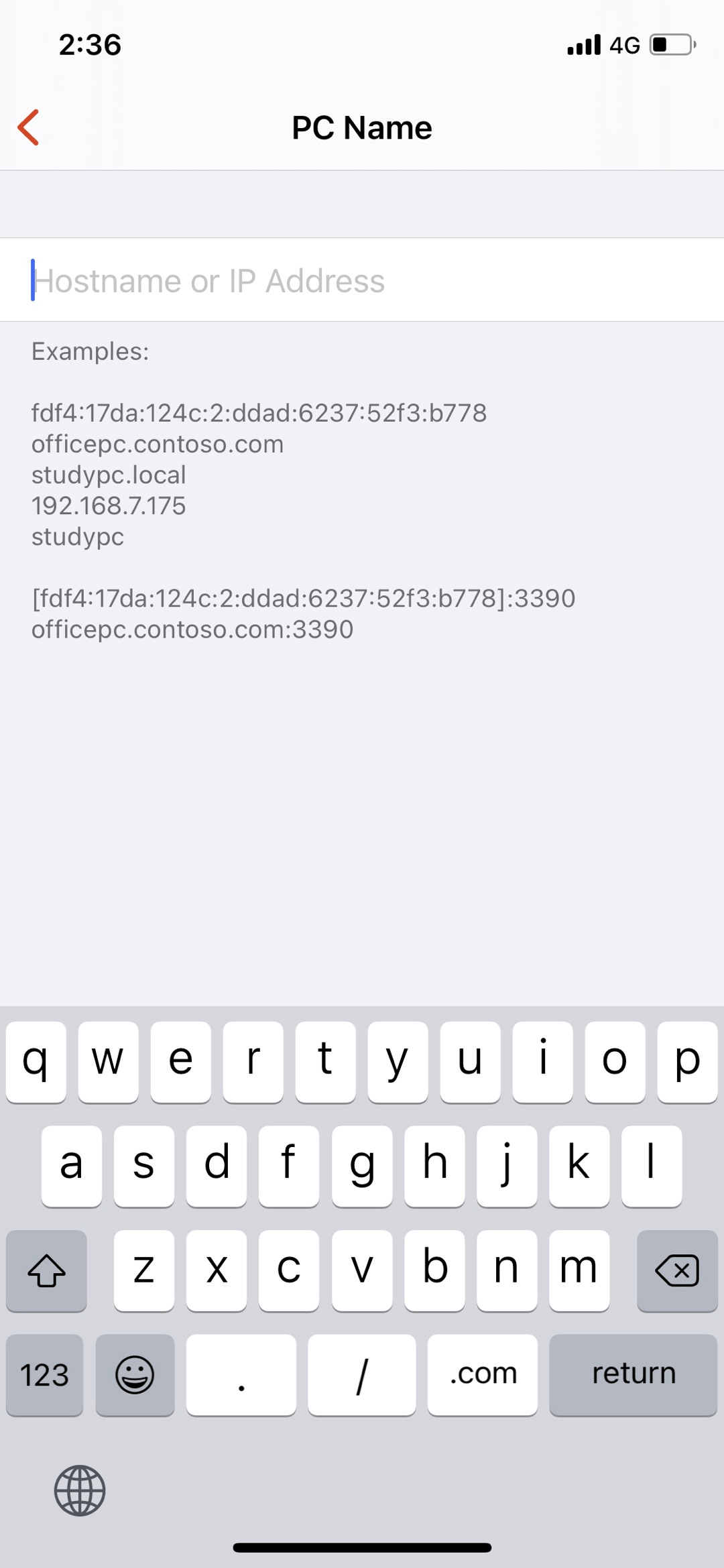 Step 5. Click User Account.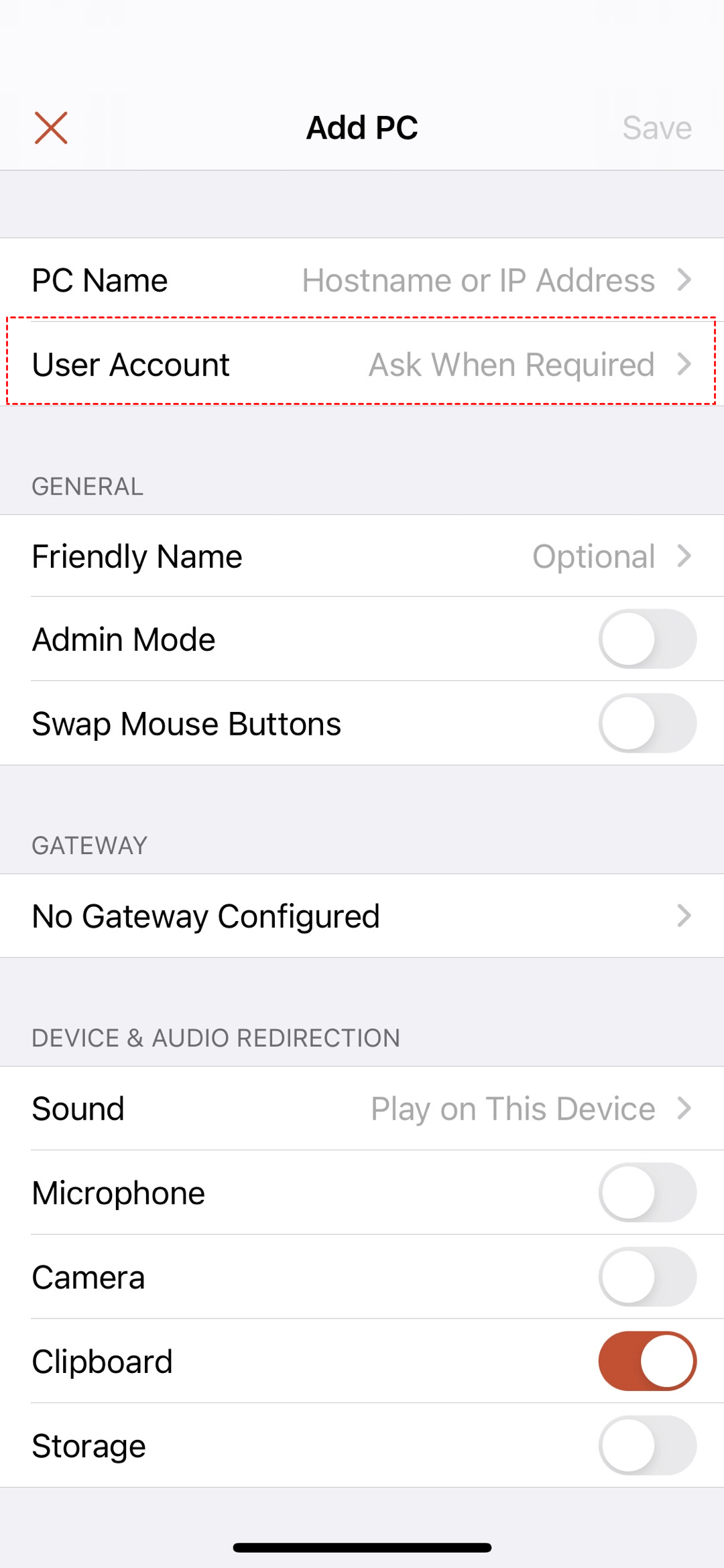 Step 6. If you often need to remotely control a PC from iPhone, it is recommended that you select Add User Account. If you are not, you can choose the default Ask When Required.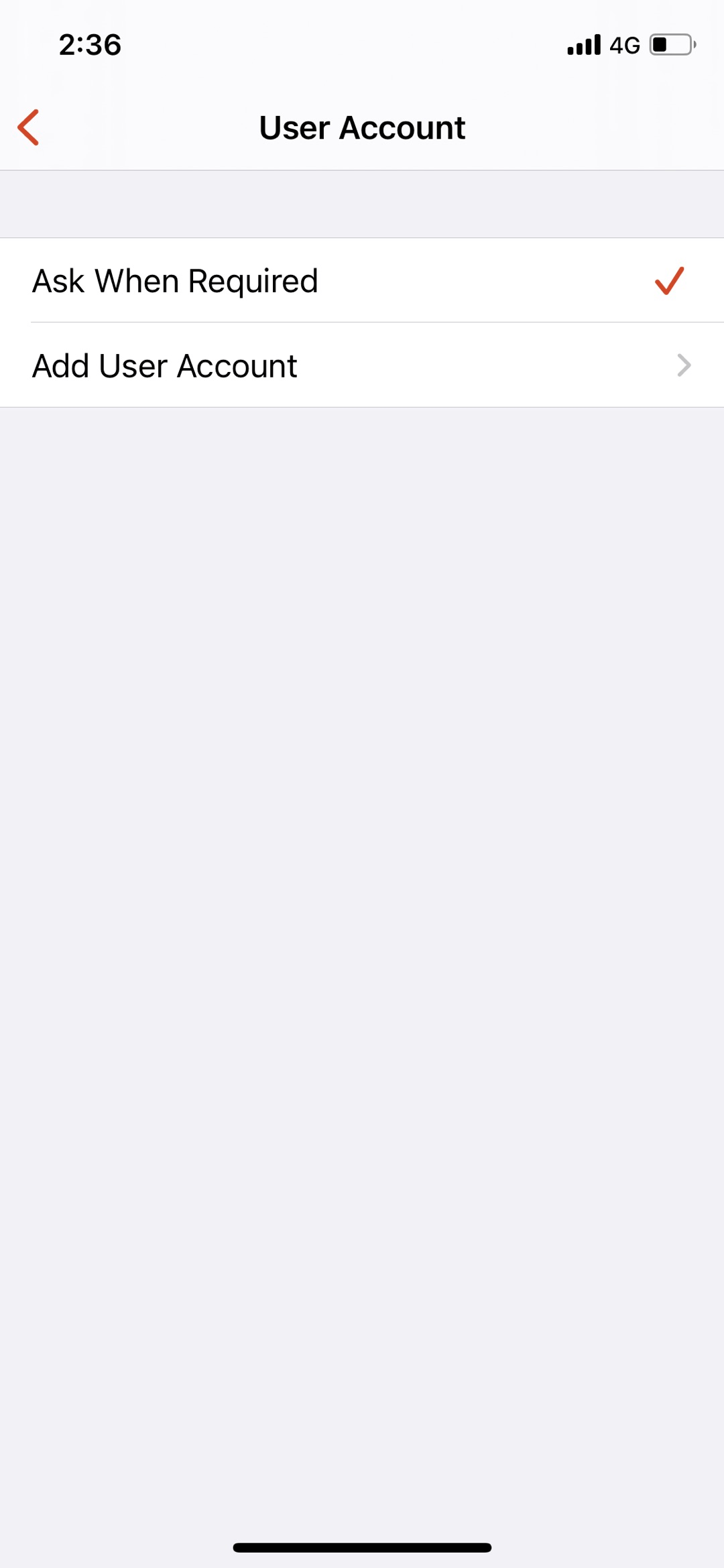 Step 7. Back to the main interface and click the IP address icon just created, enter the user name and password of the controlled computer in the pop-up Enter Your User Account window, and click Continue to successfully establish the connection.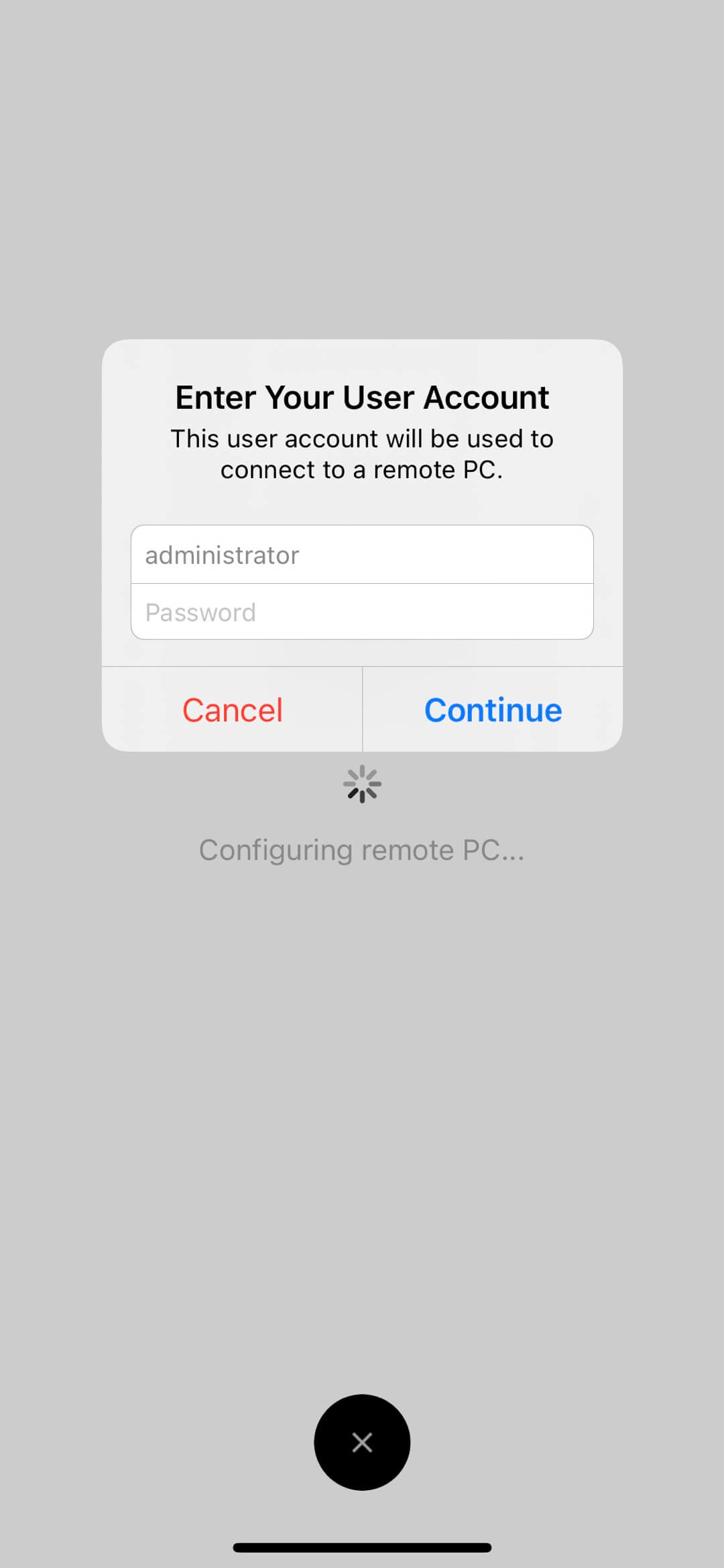 Step 8. Then you can control the PC from your iPhone.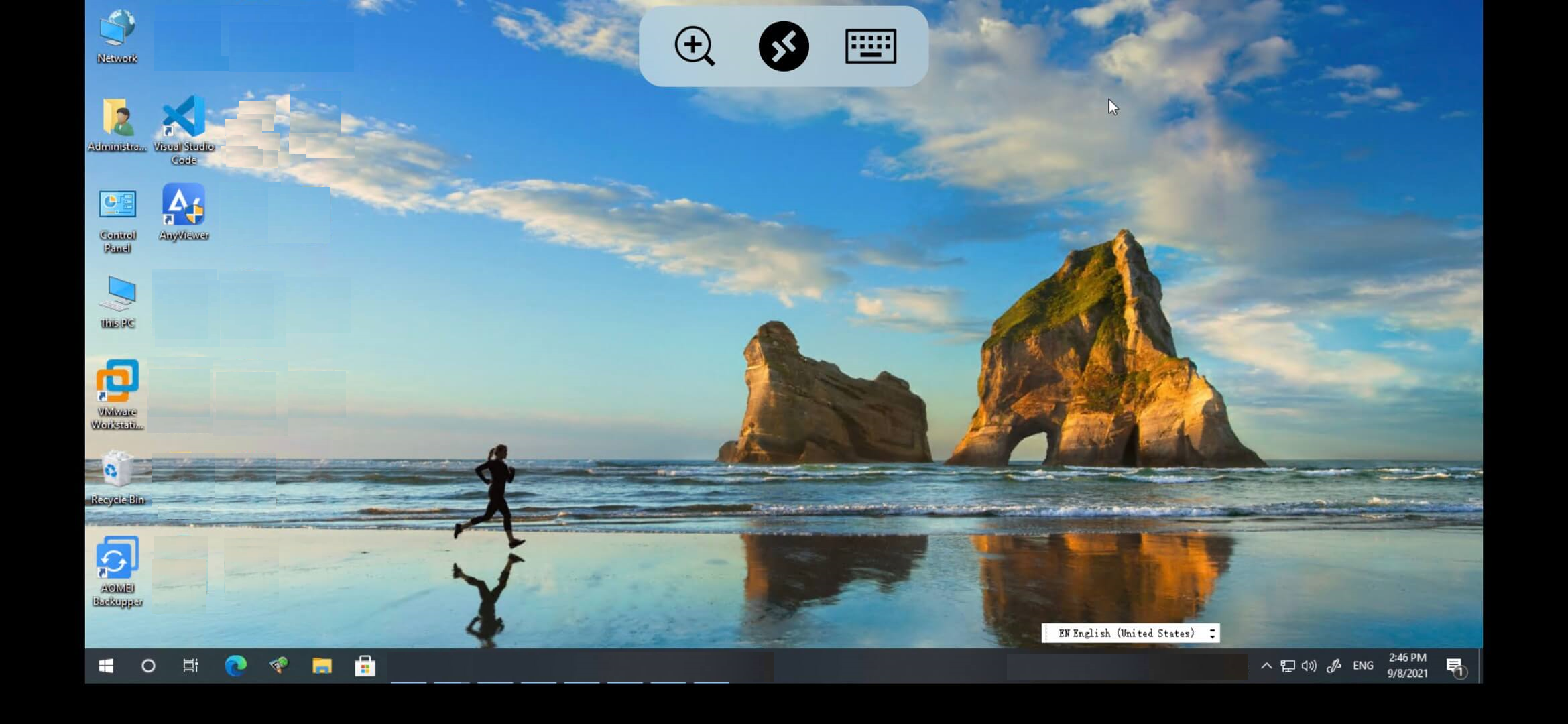 Note: There are three things you need to take special care of when using RD Client:
Best RD Client alternative: AnyViewer
At the end of the last part, we mentioned a few points that you need to pay attention to when using Remote Desktop. If you're looking for an RD Client alternative that has none of the above-mentioned shortcomings, you can use the free third-party remote desktop software AnyViewer. Let's look at the operating method of AnyViewer and you'll see how convenient it is.
Part 1. Enable remote access on Windows computer
Step 1. Download, install and launch AnyViewer on the Windows computer.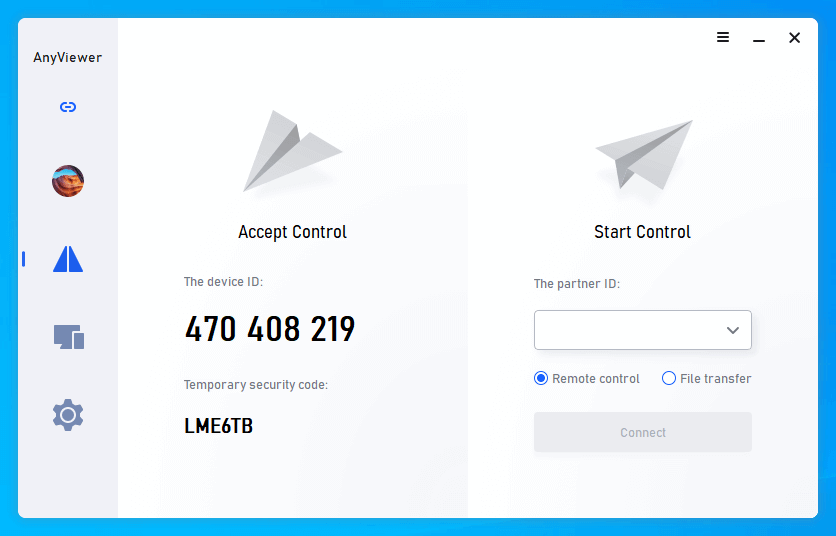 Step 2. Go to Log in, and then click Sign up. (If you already have signed up on its official website, you can log in directly.)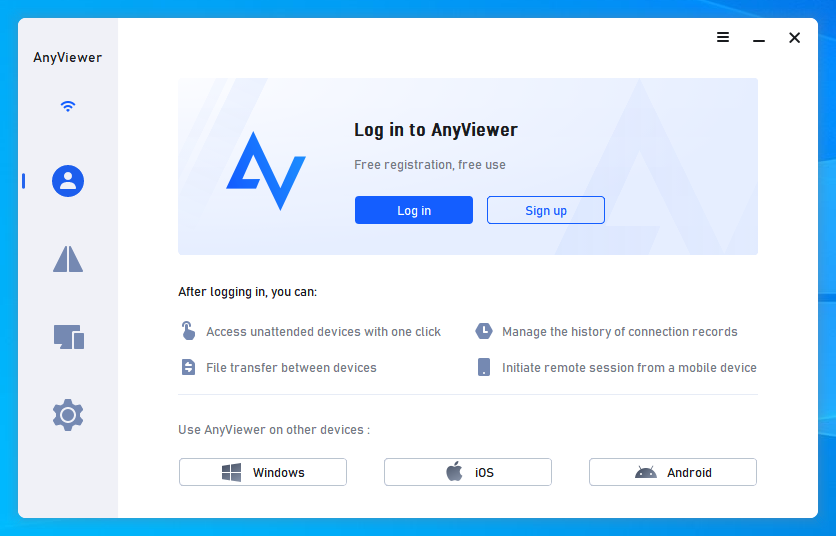 Step 3. Fill in the signup information.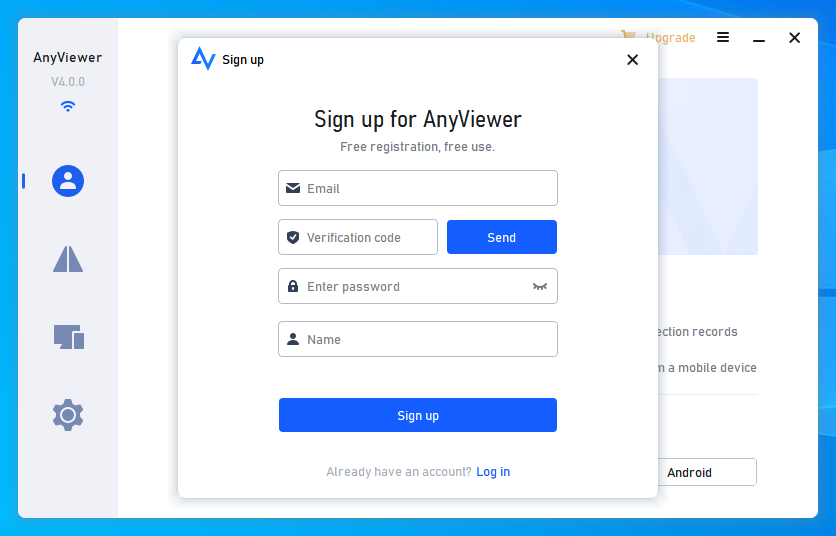 Step 4. Then you can see you successfully logged in to AnyViewer. Your device will automatically be assigned to the account you've logged in to.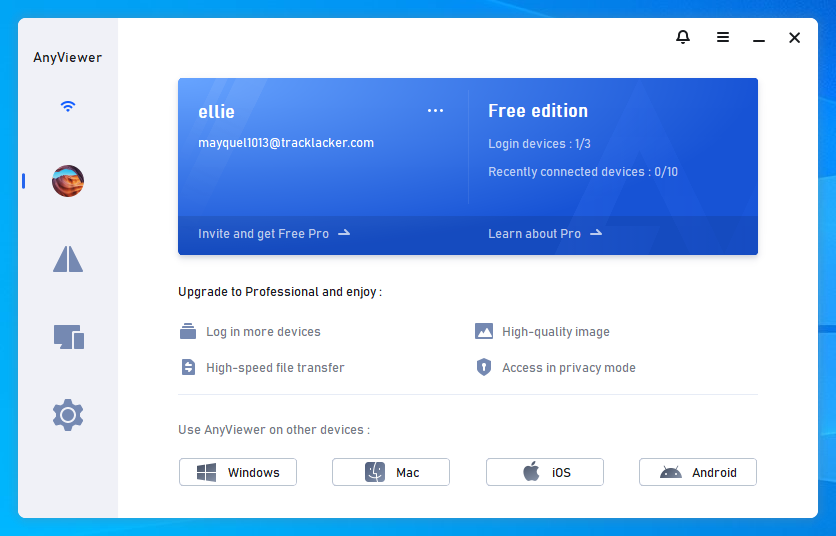 Part 2. Achieve unattended remote access on iPhone
Step 1. Download and install AnyViewer for iOS on your iPhone, then open it. Log in to the same account that you've logged into on your computer.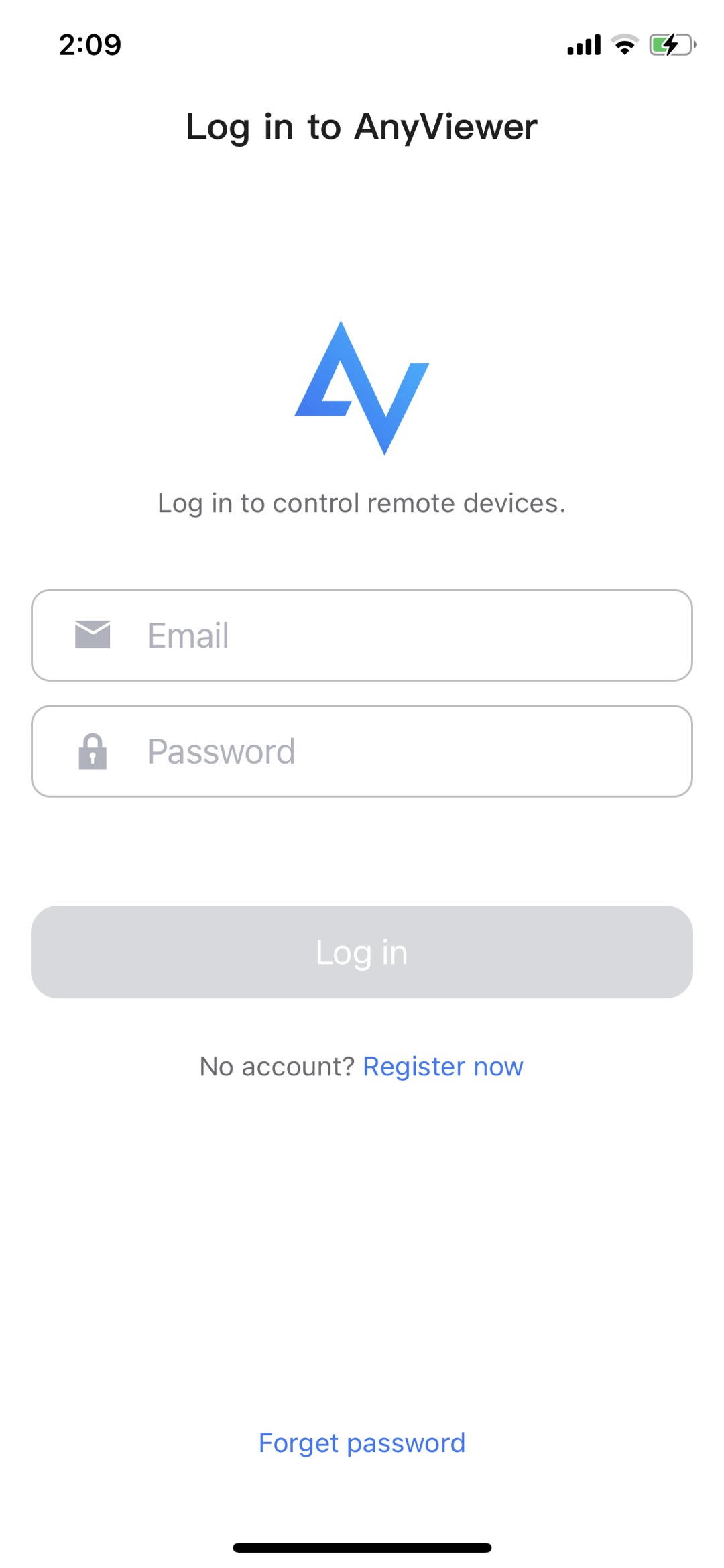 Step 2. Then all the devices that have been logged in to the same account will be displayed here. Choose the device that you want to control.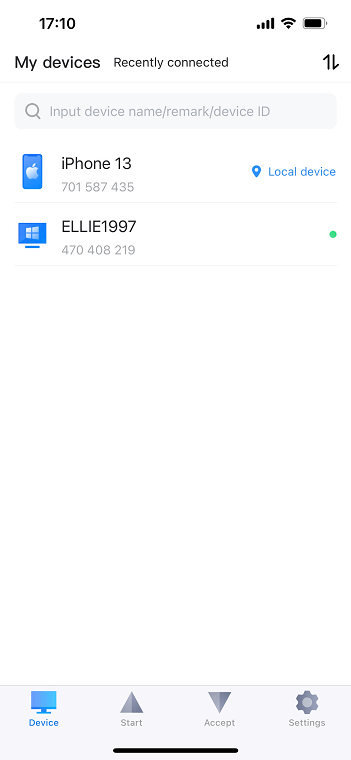 Step 3. Click Remote control to achieve unattended remote access to the specific computer.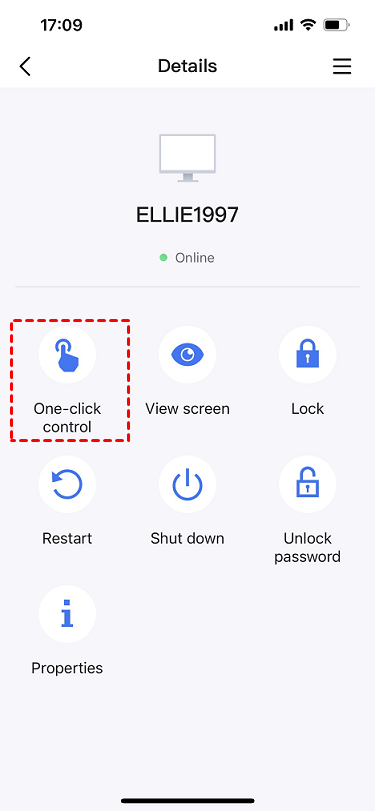 Step 4. Then you'll be successfully connecting your iPhone to the Windows computer. It supports both vertical and horizontal screens, you can switch freely.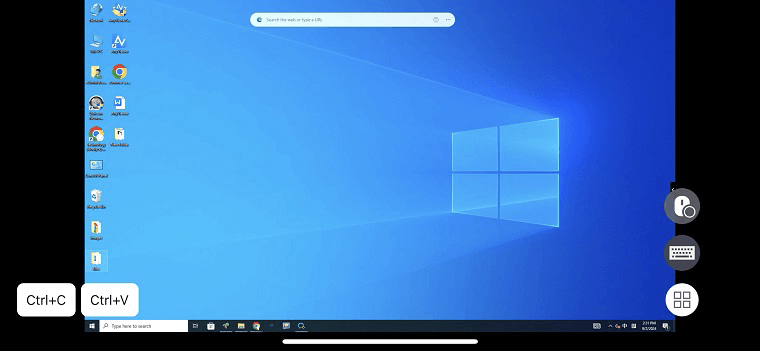 Conclusion
You should now be able to know how to connect Remote Desktop mobile to PC after reading this tutorial. Simultaneously, the drawbacks of RD Client are introduced. Therefore, at the end of the post, we recommend an RD Client alternative, AnyViewer to you to make up for it. It is strongly advised that you enjoy the convenience of it.