Chrome Remote Desktop iOS not working
"I can't access my PC from my iPad (iOS 10.3.4) using Chrome Remote Desktop because I keep getting the message 'An incompatible protocol version was detected. Please ensure that the most recent version of the software is installed on both computers before attempting again.' The CRD PC has been updated to the most recent version, but the iPad has not because the new version requires iOS 11. What should I do? Is that it for CRD on iOS 10?
-Question from Reddit"
How to fix Chrome Remote Desktop iOS not working
Other error messages like we mentioned above you may also get when using Chrome Remote Desktop iOS include "Could not connect to the network. Please check that your device is on-line". Other problems like Chrome Remote Desktop black screen, Chrome Remote Desktop no sound, Chrome Remote Desktop keyboard not working happen a lot as well.
We're sorry to tell you that there's actually no exact solution to fix these kinds of problems on Chrome Remote Desktop iPad or iPhone. But still, we have three suggestions for you here.
Suggestion 1: Always check the latest version that is available for your iOS devices to make sure that the bug is in CRD itself but not your system.
Suggestion 2: Check whether an update for CRD is available and install it.
Suggestion 3: Restart your iPad or iPhone completely to let all the elements reload.
Free Chrome Remote Desktop iOS alternative: AnyViewer
Google has updated the version of Chrome Remote Desktop many times, we've seen so many users complaining about the bugs of the new version. And since Google LLC has dropped support for older iOS versions, how can users solve their Chrome Remote Desktop iOS not working problem on iOS 10?
Actually, you can use AnyViewer, a Chrome Remote Desktop alternative that works flawlessly on multiple Windows versions and iOS 10.0 or later. Next, let's look at how simple it is to utilize AnyViewer on your iPhone or iPad to remotely access your computer.
Part 1. Enable remote access on Windows computer
Step 1. Download, install and launch AnyViewer on the Windows computer.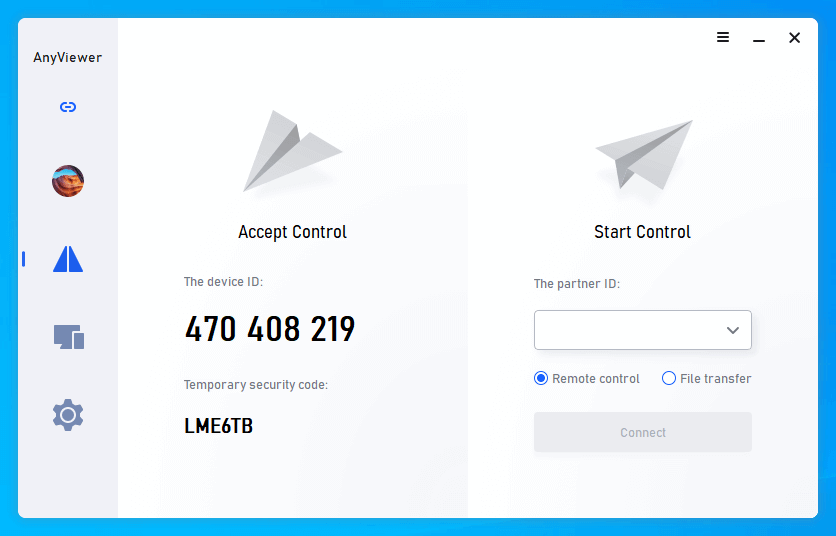 Step 2. Go to Log in, and then click Sign up. (If you already have signed up on its official website, you can log in directly.)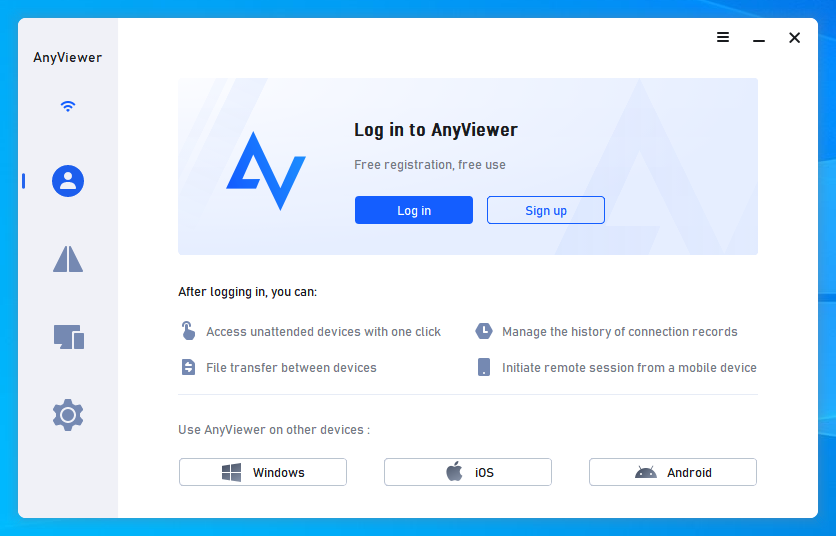 Step 3. Fill in the signup information.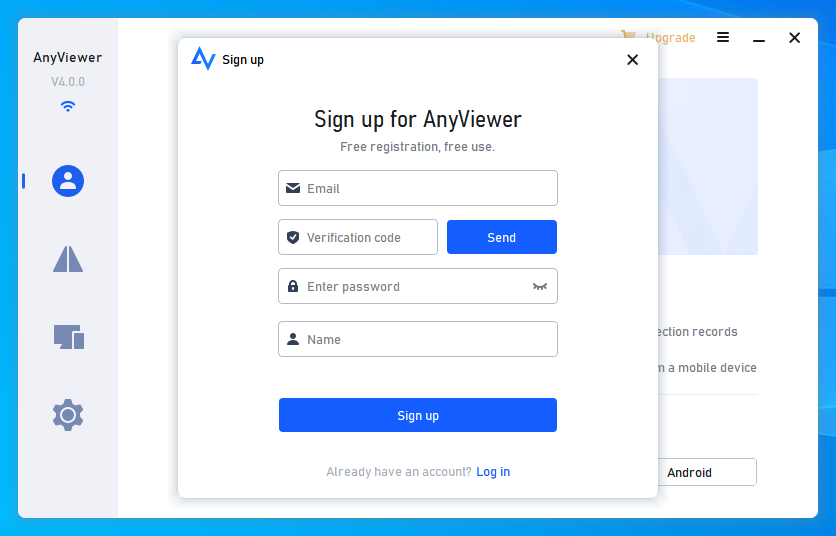 Step 4. Then you can see you successfully logged in to AnyViewer. Your device will automatically be assigned to the account you've logged in to.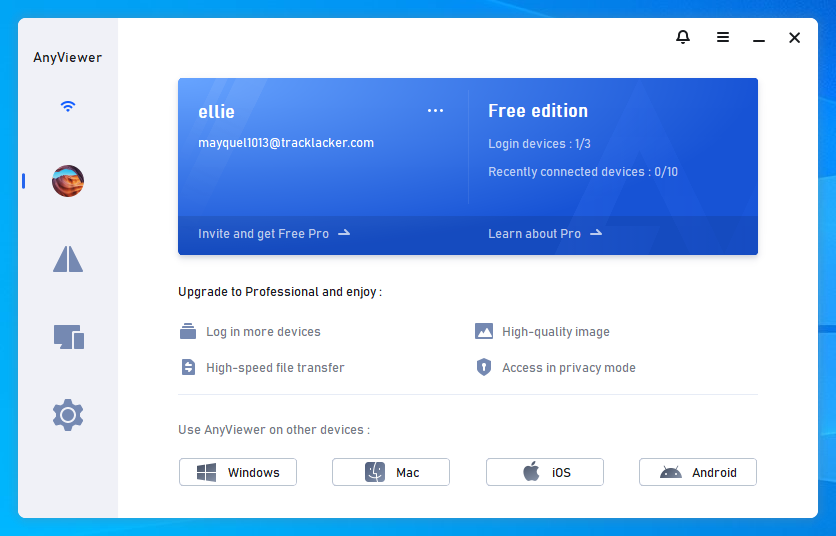 Part 2. Achieve unattended remote access on iPhone
Step 1. Download and install AnyViewer for iOS on your iPhone, then open it.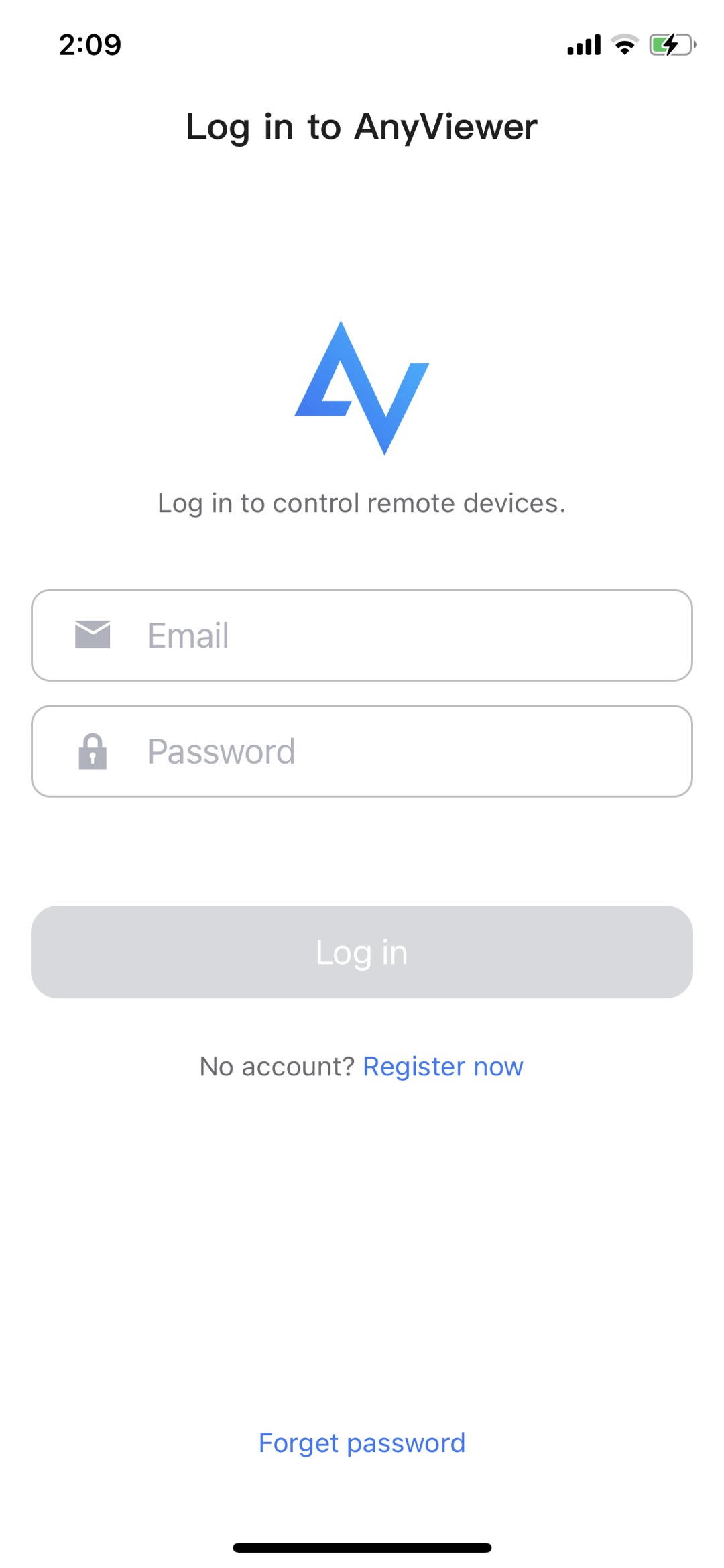 Step 2. Then all the devices that have been logged in to the same account will be displayed here. Choose the device that you want to control.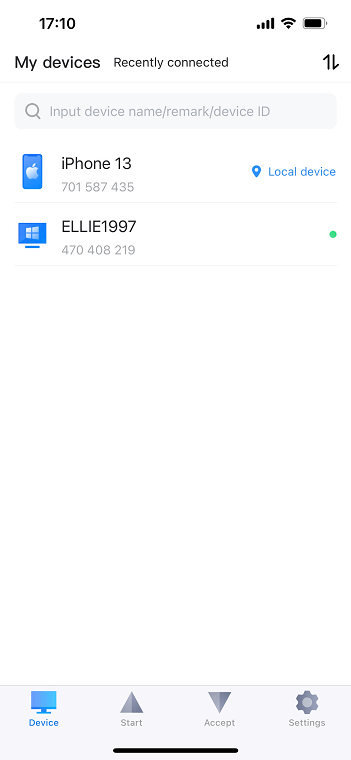 Step 3. Click One-click control to achieve unattended remote access to the specific computer.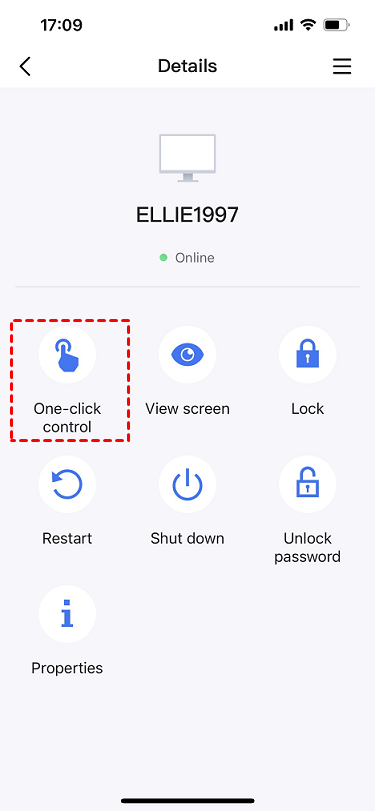 Step 4. Then you'll be successfully connecting your iPhone to Windows 7. It supports both vertical and horizontal screens, you can switch freely.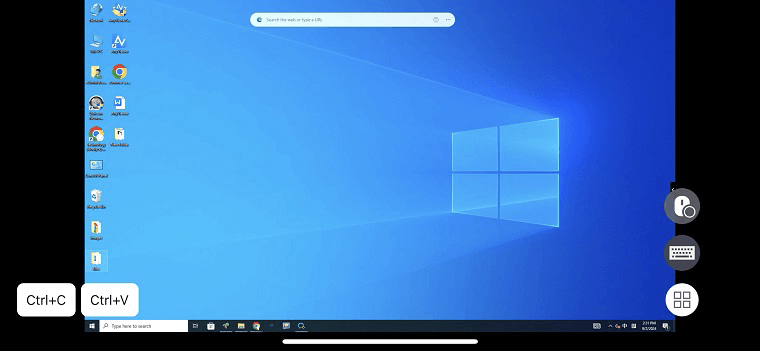 Conclusion
This post is about how to fix Chrome Remote Desktop iOS not working. As mentioned above, we're sorry to tell you that there's actually no exact solution to fix this problem on iPhone or iPad. But we do give you a few suggestions to troubleshoot the problem. Besides, we recommend a free Chrome Remote Desktop alternative, AnyViewer to you. If you're having trouble using Chrome Remote Desktop on iOS, you can try AnyViewer instead.