Why do you need an alternative to LogMeIn Rescue?
LogMeIn Rescue is a remote support software that enables technicians to remotely access and control devices for troubleshooting. It offers remote access, file transfer, chat and voice communication, and diagnostic tools. Technicians can connect to devices securely, transfer files, communicate with users in real time, and use diagnostic tools to identify and resolve issues. LogMeIn Rescue streamlines the support process and enhances collaboration between technicians and users, leading to efficient problem-solving and improved customer experience.
While LogMeIn Rescue is a widely used remote support software, it does have some limitations and drawbacks to consider:
Cost: It doesn't have a free version and can be expensive, especially for small businesses or individuals with limited budgets.
Learning curve: It may take time and practice to become proficient with the software.
Internet connectivity: It requires a stable internet connection for optimal performance.
Compatibility: It may not work seamlessly with all devices or older systems.
Server dependence: Any server issues on their end can affect its availability.
Limited customization: Some customization options may be lacking.
Top 5 LogMeIn Rescue alternatives for remote support
Here are some excellent remote support software options you can consider as LogMeIn Rescue alternatives.
Option 1. AnyViewer [highly-recommended]
AnyViewer is a cutting-edge remote support software designed to streamline troubleshooting and enhance productivity across multiple platforms. Whether you're using Windows, iOS, or Android, AnyViewer provides seamless connectivity, enabling efficient remote assistance anytime, anywhere. With its user-friendly interface and robust features, AnyViewer empowers support teams and IT professionals to remotely access and control devices, diagnose issues, and deliver prompt solutions easily, swiftly, and securely. It is the best free alternative to LogMeIn Rescue.
Pros of AnyViewer:
Forever free plan: AnyViewer offers a forever free plan for either personal or commercial use with many impressive features like file transfer, screen sharing, and concurrent sessions.
Unattended access: AnyViewer supports unattended remote access, so technicians can connect to a remote device when no user is present to solve problems during user downtime and check in later if needed.
Multi-session handling: AnyViewer supports 2 concurrent remote sessions for free. If you need to connect to more computers simultaneously, you can get a professional or enterprise plan at a more affordable price.
Chat support: AnyViewer allows you to chat with the end users to solve to problems more efficiently.
Reboot & reconnect: Reboots are almost always necessary while troubleshooting. AnyViewer allows you to reboot instantly and reconnect immediately during a remote support session.
User-friendly interface: AnyViewer boasts a user-friendly interface, designed to cater to the needs of both technical and non-technical users. Its intuitive user interface simplifies setting up remote connections, accompanied by comprehensive instructions and guides for added clarity.
Improved performance: AnyViewer incorporates an enhanced connection algorithm that seamlessly links users to the most appropriate server, ensuring a swifter and more seamless remote control encounter.
Cons of AnyViewer:
Limited macOS support: At present, AnyViewer does not support Mac.
Option 2. Splashtop SOS
Splashtop SOS is a remote support software developed by Splashtop Inc. It enables IT professionals and technical support teams to provide remote assistance and troubleshoot issues on clients' computers and mobile devices. With Splashtop SOS, technicians can remotely connect to a user's device and view the screen in real-time. This allows them to diagnose problems, provide guidance, and even control the device remotely to resolve issues.
Pros of Splashtop SOS:
Cost-effectiveness: Splashtop SOS offers more affordable pricing plans than LogMeIn Rescue, making it a more cost-effective option for businesses and support teams.
Cross-platform support: Splashtop SOS supports a wider range of platforms, including Windows, Mac, iOS, Android, and Chrome OS. LogMeIn Rescue has limited support for certain platforms, potentially limiting its compatibility with diverse devices.
Fast and responsive connections: Splashtop SOS is known for its high-performance remote connections with low latency. Users experience smooth screen sharing and responsive remote control, providing a seamless troubleshooting experience.
Custom branding and integration: Splashtop SOS allows customization and branding options, enabling organizations to create a consistent support experience. It also offers integration capabilities with other IT management and ticketing systems, streamlining workflow and enhancing productivity.
Security features: Both Splashtop SOS and LogMeIn Rescue offer security measures, but Splashtop SOS includes multiple authentication options, two-step verification, and industry-standard encryption to ensure secure remote sessions.
Cons of Splashtop SOS:
No free version is available.
Limited advanced features compared to other remote support tools.
Less brand recognition compared to some well-known remote support solutions.
There might be a learning curve for users who are new to Splashtop SOS.
Limited integration options with other IT management systems or ticketing platforms.
Splashtop SOS relies on a stable internet connection, so connectivity issues can impact its performance.
Option 3. Zoho Assist
Zoho Assist is a software created by Zoho Corporation, offering remote support and remote access capabilities. It is designed to facilitate remote troubleshooting, collaboration, and control of computers and mobile devices. With Zoho Assist, users can remotely access and control devices to provide support, resolve issues, and assist clients or end-users.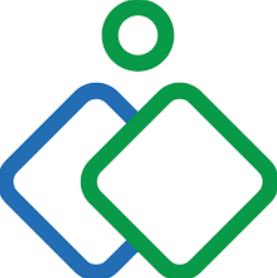 Pros of Zoho Assist:
Generous free version: Zoho Assist has a free package for personal or commercial use.
Affordable remote access: Zoho Assist offers more affordable pricing plans compared to LogMeIn Rescue, making it a cost-effective solution, especially for small and medium-sized businesses.
Integration with Zoho Suite: If your organization already uses other Zoho applications, Zoho Assist seamlessly integrates with the Zoho Suite, providing a unified experience and allowing for streamlined workflows.
Web-based platform available: Zoho Assist can access devices entirely from the web browser.
Cons of Zoho Assist:
Not suited to larger companies.
Stuttering performance compared to other apps.
No drag-and-drop file transfer.
Can't hear remote audio.
The user interface can appear cluttered at times, making it slightly challenging to navigate.
Option 4. GoTo Resolve
GoTo Resolve, previously known as GoToAssist, endeavors to deliver comprehensive IT management and support software tailored for modern small-to-medium-sized businesses. Its primary objective is to simplify the help desk operations for IT professionals by consolidating essential resources and granting convenient access whenever necessary. Integrating remote monitoring and management, remote access and assistance, conversational ticketing, and a zero-trust architecture seamlessly combine multiple functionalities into one unified platform.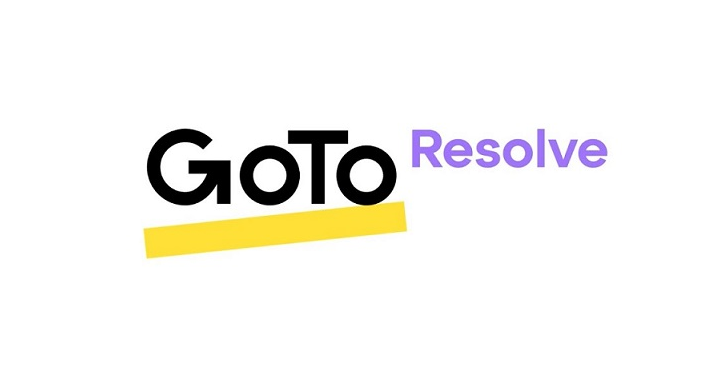 Pros of GoTo Resolve:
User-friendly interface: GoTo Resolve has an intuitive and user-friendly interface, making it easier for technicians and end-users to navigate and utilize the remote support features.
Trusted brand: GoToAssist is developed by LogMeIn, a well-established and trusted brand in the remote support market. Its reputation and longevity can instill confidence in organizations considering a remote support solution.
Seamless integration with other LogMeIn products: GoTo Resolve integrates seamlessly with other LogMeIn products, such as GoToMeeting and GoToWebinar, allowing for a unified experience and enhancing collaboration and communication capabilities.
Comprehensive feature set: GoTo Resolve offers a comprehensive set of features for remote support, including remote access, screen sharing, chat, file transfer, session recording, and reporting. These features cover most remote support needs, providing a robust toolkit for technicians.
Reporting and analytics: GoTo Resolve includes reporting capabilities that allow organizations to track support activities, generate performance metrics, and gain insights into their support operations. This information can be valuable for optimizing processes and improving efficiency.
Cons of GoTo Resolve:
High CPU usage: GoTo Resolve can consume significant CPU resources, causing slowdowns on high-end PCs when the app is left open for extended periods.
Choppy Mac connectivity: Mac connectivity can be inconsistent at times, leading to choppy remote sessions.
Reverse caps lock issue: There is a headache-inducing issue where the caps lock gets reversed when attempting to make changes remotely with a complex Admin password.
Limited session transfer: The inability to transfer a support session to someone else or allow them to view the session can be a limitation.
Difficult setup: Some users find the initial setup of GoTo Resolve to be a bit challenging.
Option 5. BeyondTrust Remote Support
BeyondTrust Remote Support, formerly called Bomgar, is a remote support software developed by BeyondTrust Corporation. It is designed to enable remote access and control of computers and devices for support and troubleshooting purposes. With BeyondTrust Remote Support, support technicians can securely connect to remote devices and provide assistance to end-users or customers.
Pros of BeyondTrust Remote Support:
Integration with Privileged Access Management (PAM): BeyondTrust Remote Support integrates with Privileged Access Management, ensuring technicians access remote devices securely with appropriate credentials.
Vulnerability management: BeyondTrust Remote Support includes vulnerability scanning for remote devices, helping organizations identify and prioritize security risks.
Remote privileged task automation: BeyondTrust Remote Support automates administrative tasks on remote devices, improving efficiency and productivity.
Real-time session monitoring and audit: BeyondTrust Remote Support provides real-time monitoring and auditing capabilities for support sessions, ensuring compliance and accountability.
IoT device support: BeyondTrust Remote Support extends support to Internet of Things (IoT) devices, allowing technicians to troubleshoot them remotely.
POS system support: BeyondTrust Remote Support offers specialized features for supporting and troubleshooting Point-of-Sale (POS) systems.
On-premises deployment option: BeyondTrust Remote Support provides the option for on-premises deployment, giving organizations control over their support infrastructure and data.
Cons of BeyondTrust Remote Support:
Outdated layout: The layout of BeyondTrust Remote Support is described as outdated and in need of modernization.
Sudden disconnections: BeyondTrust Remote Support may experience sudden disconnections without any apparent reason, requiring users to log in again from scratch.
Reliable Internet connection requirement: The platform requires a reliable Internet connection to function properly. Slow or unstable internet connections can affect the performance and functionality of the tool.
The prices of BeyondTrust Remote Support are highly customized. If you want to get the prices, you'll need to contact the sales team to get details about pricing, request a custom quote, or make technical inquiries about your deployment requirements. The following is a comparison of their main features.
The bottom line
This post mainly introduces the top 5 alternatives to LogMeIn Rescue. You should thoroughly assess the pros and cons of each remote desktop software discussed here and align them with their unique needs to make an informed choice that optimizes their remote support capabilities and enhances productivity.