Why is Alt-Tab not working in Remote Desktop?
I've just started a remote job using Windows Remote Desktop Connection. It's working fine, but when I use the Alt-Tab shortcut, it takes me back to my host machine instead of letting me switch between applications within the remote session. Any ideas on how to fix this Alt-Tab issue?"
- Question from Reddit
The Alt-Tab combination is a widely used keyboard shortcut in Windows that allows you to switch between open applications or windows. However, users sometimes will face an Alt-Tab not working issue during a Remote Desktop session.
Alt-Tab not working in Remote Desktop can be caused by many factors, for example, abnormal keyboard status or incorrect RDP settings. Don't worry, you can troubleshoot this with the following suggestions.
How to fix Alt-Tab not working in Remote Desktop [3 solutions]
If Alt-Tab is not working in Remote Desktop, you can try the following three tested solutions to fix it.
Solution 1. Check your keyboard status
Sometimes, the problem of Alt-Tab in Remote Desktop not working can be tied to your keyboard's status. If you're using a Bluetooth keyboard, ensure it's properly connected. In the case of a wired USB keyboard, try unplugging and then reconnecting it to ensure it's in working order.
Solution 2. Configure RDP keyboard setting correctly
This problem could be attributed to incorrect settings in the Remote Desktop Connection on your local machine. To resolve it, please follow these steps:
Step 1. Press the "Windows" and "R" keys simultaneously, then type "mstsc" and press the "Enter" key.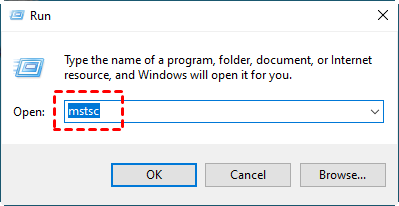 Step 2. Click on the "Show Options" button.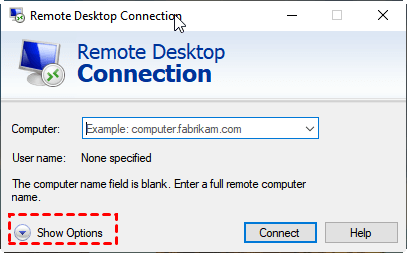 Step 3. Navigate to the "Local Resources" tab. Under "Keyboard," select "On the remote computer" from the "Apply Windows key combination" list.
After making these adjustments, connect to the remote computer and test the Alt+Tab key combination to switch between windows on the remote machine.
Solution 3. Use RDS-specific Windows key combination
Within a remote desktop connection, you have two distinct sets of shortcut key combinations at your disposal. You can opt for the default Windows shortcut keys, or you can utilize the Remote Desktop shortcut keys specifically designed for remote sessions. In the event that the standard Windows shortcut Alt-Tab isn't functioning as expected, you have an alternative: you can employ the equivalent Remote Desktop shortcut, Alt-Page Up, to seamlessly switch between programs.
Bonus tip: Try the best Remote Desktop alternative without keyboard issues
AnyViewer stands out as a user-friendly substitute for the traditional Remote Desktop Connection. This free remote desktop software is compatible with Windows, iOS, and Android platforms. Crafted by a proficient technical team, AnyViewer ensures a smooth and intuitive keyboard experience, making you feel as though you're physically present in front of the remote computer, operating its keyboard effortlessly.
In addition to delivering a seamless keyboard experience, AnyViewer offers numerous advantages over the traditional Remote Desktop that make it the best Remote Desktop alternative. For instance:
AnyViewer extends its full accessibility to Windows Home/Standard editions, without imposing any limitations.
Users can enjoy a wide array of features, encompassing text chat, versatile file transfer capabilities, and the ability to run multiple sessions simultaneously.
AnyViewer has gained a reputation for its user-friendly interface and straightforward setup process. Even users with limited technical expertise can quickly establish remote connections, without the need for complex configurations.
Download and install it right now!
Step 1. Launch AnyViewer and sign in with your account.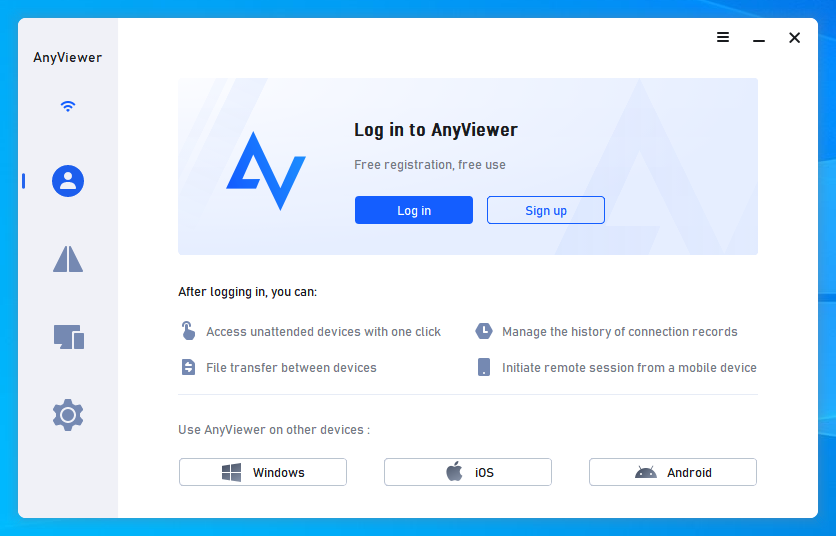 Step 2. Once logged in, you'll see the user interface.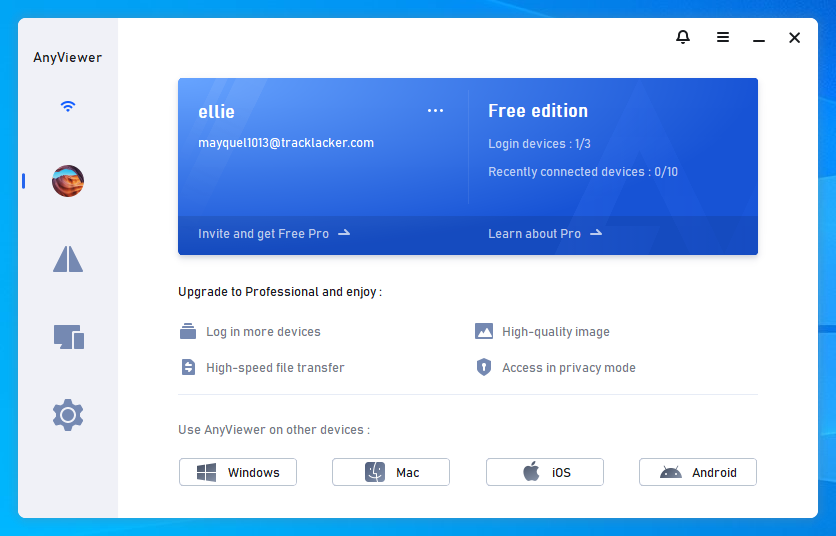 Step 3. On your client computer, go to "Device," find the PC you want to control, and click "One-click control" for an instant remote connection.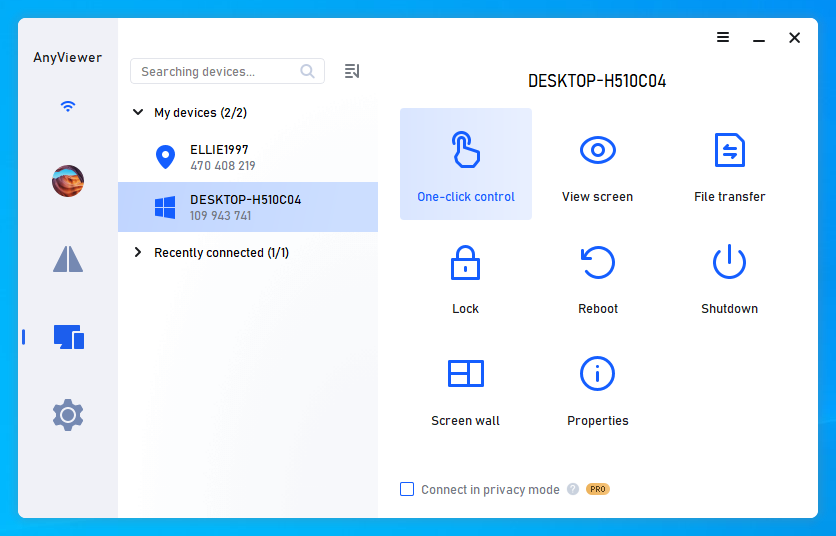 Step 4. Now you're connected to the remote PC, and you'll find useful shortcuts under "Operation."

★Tips:

For an enhanced experience, you might want to consider upgrading to a Professional or Enterprise plan with AnyViewer. Here's what you'll gain:

Better device control: Effortlessly manage multiple unattended access devices.
Smooth multitasking: Handle numerous remote sessions simultaneously with ease.
Quick file transfers: Swiftly move large files between devices with faster speed.
Privacy mode: Access remote devices while keeping the screen dark and keyboard disabled for added privacy.
Plus more: Explore additional features that enhance your remote desktop experience.
The bottom line
In summary, Alt-Tab not working in Remote Desktop can hinder productivity, but we've offered three solutions: check your keyboard's status, configure RDP keyboard settings, and use the RDS-specific Alt-Page Up shortcut. Additionally, AnyViewer is a user-friendly alternative for a smoother keyboard experience. These solutions help you regain control, improving remote work efficiency.