How do I access files remotely on Windows 10?
"My job requires me to travel frequently. But sometimes, I may need an important file stored on my office Windows 10-based computer. It was really troublesome to ask my colleagues to open my computer and send it to me. So I wonder how to access my computer files remotely in Windows 10.
- Question from Reddit"
Access computer files remotely: 6 ways you need to know
Actually, accessing files on a remote computer is not a difficult task. Now, let's check out the following six ways of how to access computer files from anywhere at any time.
✔ Way 1. Remote access software
✔ Way 2. VPNs
✔ Way 3. Cloud Storage Services
✔ Way 4. Dedicated NAS Devices
✔ Way 5. Router With USB Port
✔ Way 6. FTP Servers
Way 1. Remote desktop software
There is pretty much free remote desktop software that allows you to access all computer files from a far distance and even to operate the computer as if you were sitting in front of it. Some tools even offer file manager feature, assisting in effective file transfer between two connected computers. AnyViewer is such a remote access tool. Now, free download it and see how to use it to access files on a remote computer.
Step 1. Install and launch AnyViewer on both computers. Go to Log in, and then click Sign up to create an AnyViewer account (If you already have signed up on its official website, you can log in directly).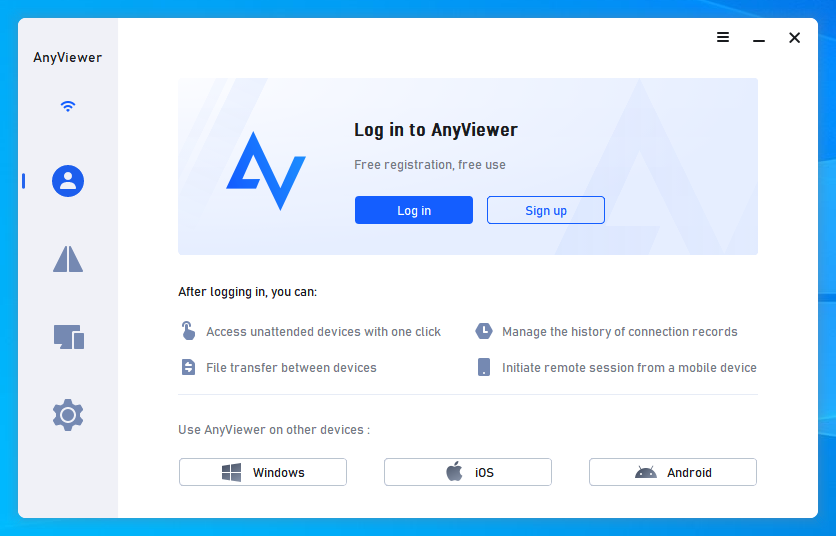 Step 3. Log into the same account on both computers. Your device will automatically be assigned to the account and displayed in the My devices list.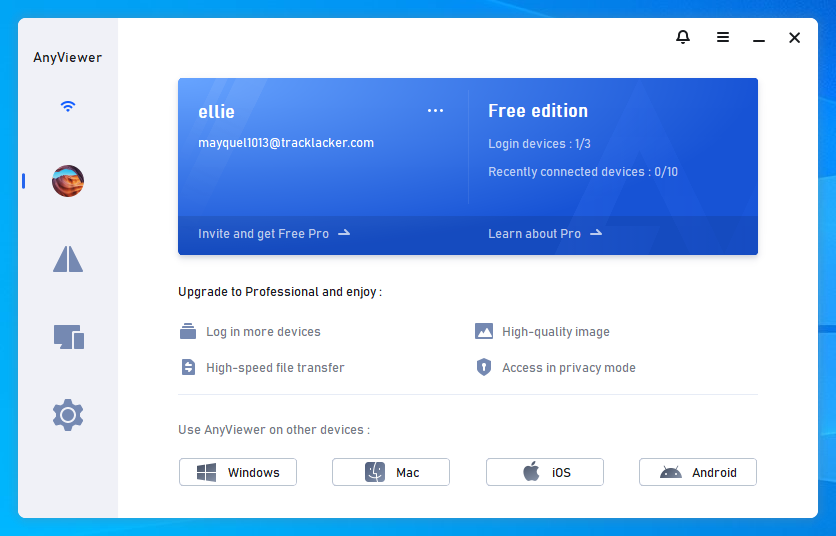 Step 3. On your local computer, go to Device, click the remote computer, and One-click control.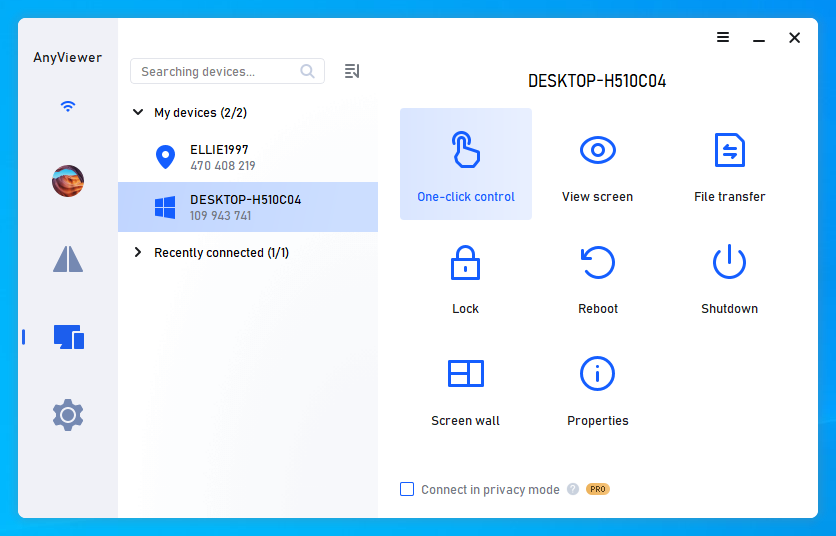 ✍ Note: To connect in privacy mode, you need to upgrade to an advanced plan. After that, you can also enjoy other rights, including assigning more computers for one-click unattended access, controlling more computers at the same time from one computer, using high-quality image, etc.
Immediately, you can access the remote computer from your local computer. And you can view all files and apps on the remote computer. Double click This PC, and you can see all drives where store all documents.
If you want to transfer files between the local computer and the remote computer, you can click Files on the toolbar to enter the following window.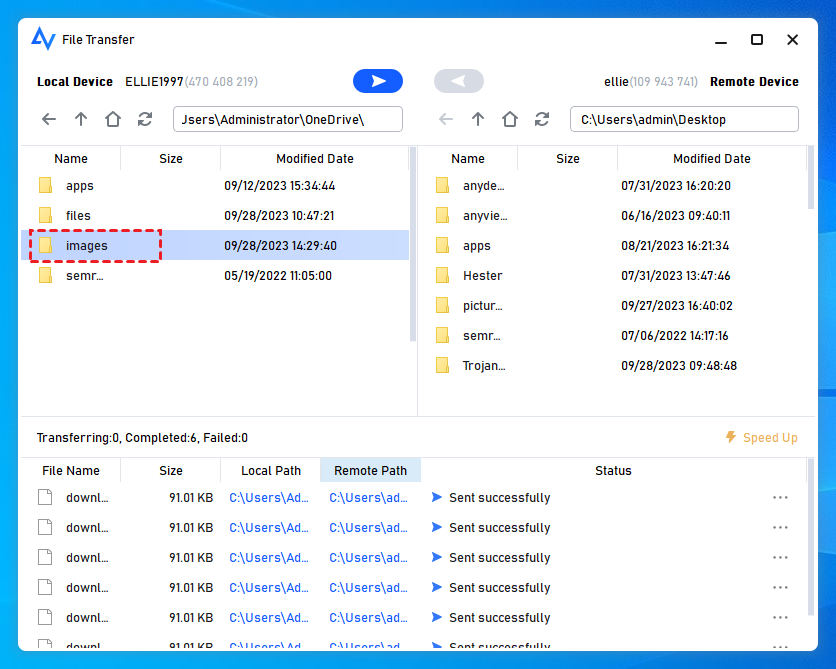 AnyViewer also supports access to computers from mobile devices. The steps of how to access computer files from phone are similar to the above steps. File transfer via AnyViewer is supported between Windows and Windows and isn't supported between Windows and iOS/Android.
Way 2. VPNs
You can also install a VPN server. Then your machine will be recognized as a member of your local network and will have access to all local file shares. This allows you to access shared Windows files and other network storage devices that are normally restricted to the local network. Let's see how to set up a VPN on Windows 10/11.
Before you begin, consider the following:
If it's for work, seek VPN settings or a VPN app on your company's intranet site, or contact your company's support person.
If it's for personal use, visit the website of the VPN service you subscribe to see if the VPN connection settings to use are posted there.
Step 1. Navigate here: Start > Settings > Network & Internet > VPN. Click Add a VPN connection.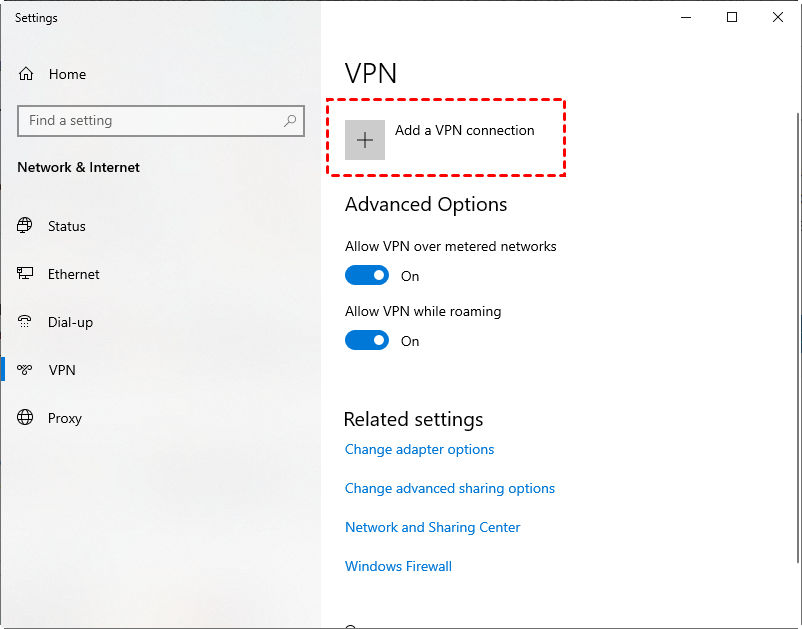 Step 2. In Add a VPN connection, fill in the following information to create a VPN profile on your PC. Then click Save.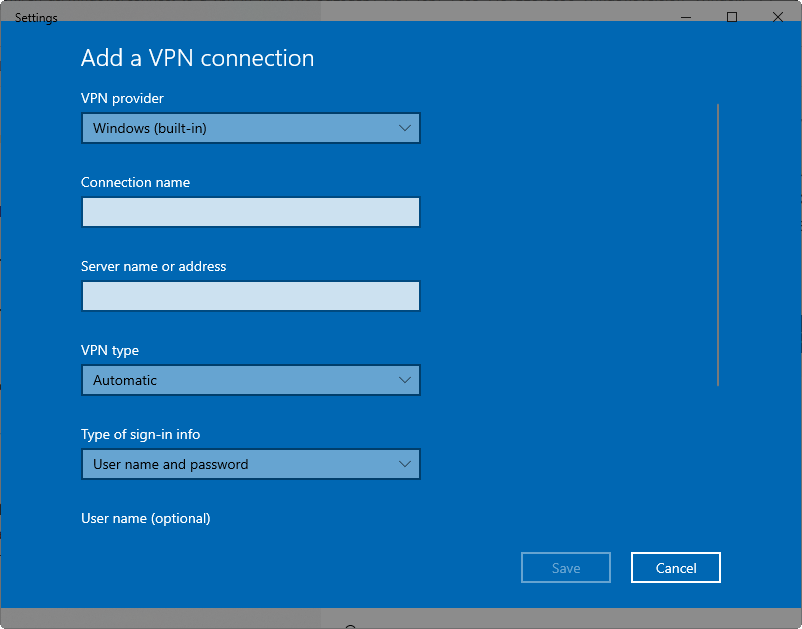 Step 3. When you have a VPN profile, you're ready to connect. On the far right of the taskbar, select the Network icon. Then select the VPN connection you want to use.
Way 3. Cloud Storage Services
Online backup services such as Google Drive, Dropbox, and One Drive, among others, make it simple to access computer files remotely from any device. Simply sign up for a free account (almost all cloud services give 10 -15 GB of free storage) and upload your files to your backup services. Then you can view those files and folders remotely. Your account can be accessed with any web browser or through their mobile app.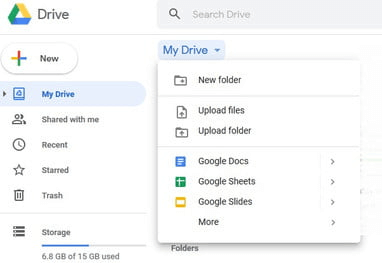 Way 4. Dedicated NAS Devices
Setting up NAS (network-attached storage) devices is similar to setting up your personal cloud storage. Consider it a large external hard disk that is linked to your office network. You keep all of your files on NAS and can access them via the internet or any device in your home. This strategy is ideal for file sharing and backups across numerous PCs. You may even configure your NAS to access files using FTP and/or web browsers if you like.
Some NAS devices do not have this remote access enabled by default, but it is simple to forward a port to make its web interface available via the internet. It is not a secure method unless you know how to configure a NAS for internet access properly.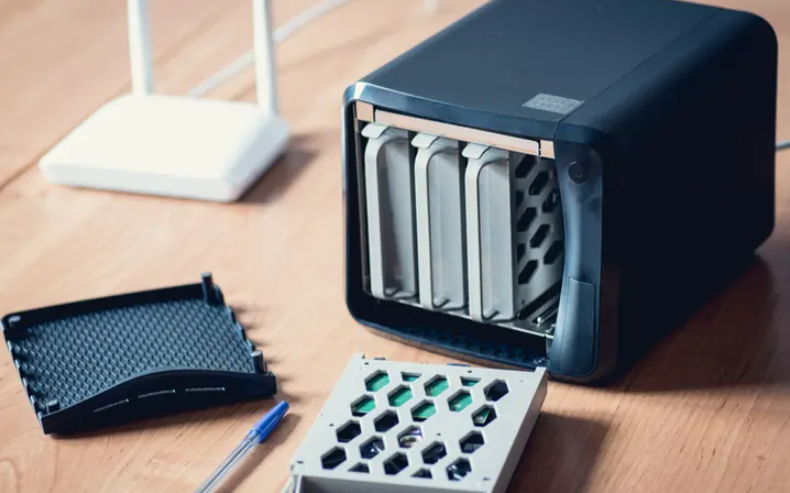 Way 5. Router With USB Port
Some routers include a USB connection that allows you to connect a USB hard drive. Any machine on your local network can then access the USB hard disk. Your router may also allow you to share any connected storage devices over the Internet. Store your PC's critical files on a network storage device and access them via the Internet.
Way 6. FTP Servers
FTP (File Transfer Protocol) is similar to VPNs in that you install it on your home computer and enable Internet access to it. Because FTP is typically unencrypted, anyone can simply monitor your files in transit and spoof your passwords. However, this may not be very secure as you'd have to expose your FTP server to the Internet.
To deal with this, you can utilize SFTP, which encrypts the internet connection. However, in order to establish an SFTP connection, you must first generate self-signed certificates. For newcomers, the process can be a little complicated and difficult.
Conclusion
This post introduces six options for you to access computer files remotely. But we recommend the first method, free remote access software AnyViewer. It has the advantages of being free, simple, and convenient when compared to other ways. AnyViewer is the best solution if you are a computer novice and need to access files on a remote computer.