How do I log off a Remote Desktop session easily and swiftly? What is the hotkey to log off a Windows Server in an RDP session? To log off a Windows Server in a Remote Desktop Protocol (RDP) session, you can use the following hotkey: Ctrl + Alt + End. This key combination is equivalent to pressing Ctrl + Alt + Delete on your local machine when connected to an RDP session, and it will bring up the security options menu on the remote server. From there, you can select "Sign out" or "Log off" to end your session.
However, not all RDP clients support this hotkey, and it may not work as expected in all situations. To simplify the process of logging off RDP sessions and enhance your remote desktop experience, consider using AnyViewer.
AnyViewer is a free yet versatile remote access solution that offers a user-friendly interface, robust features, and support for various platforms. Here are some reasons why AnyViewer is a worthy alternative to traditional Remote Desktop:
AnyViewer offers complete accessibility for users on Windows Home/Standard editions, without imposing any limitations.
Users can indulge in a wide array of features, such as unattended remote access, flexible file transfers, and the ability to manage multiple simultaneous sessions.
AnyViewer is known for its easy-to-use interface and effortless setup. Even if you're not tech-savvy, you can establish remote connections without complicated configurations.
What is the shortcut key for remote desktop log off during an AnyViewer remote session? Logging off a Windows Server remote desktop session using AnyViewer is a straightforward process:
Step 1. Start by downloading and installing AnyViewer on your local machine andyour Windows Server.
Step 2.Sign up an AnyViewer accountand log it in toboth your local and remote devices.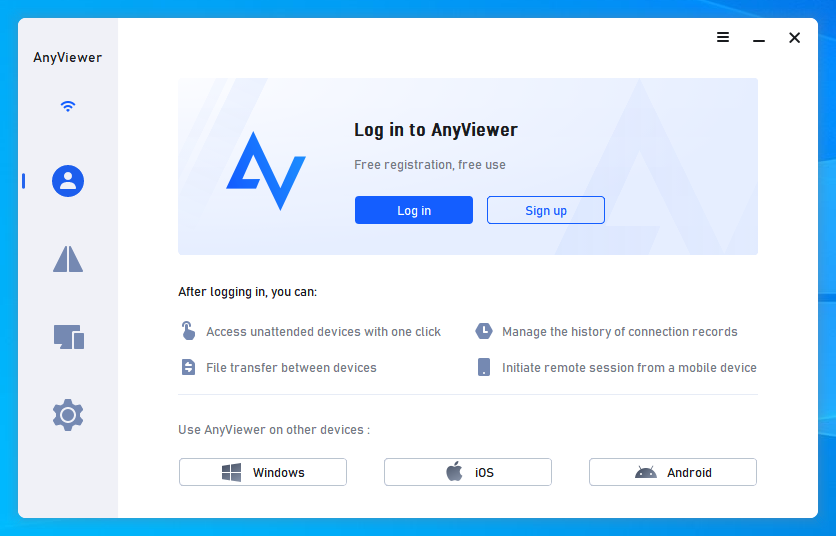 Step 3.On your local device, goto the Device section, choose your Windows Server, and click on One-click control to connect to it without permission.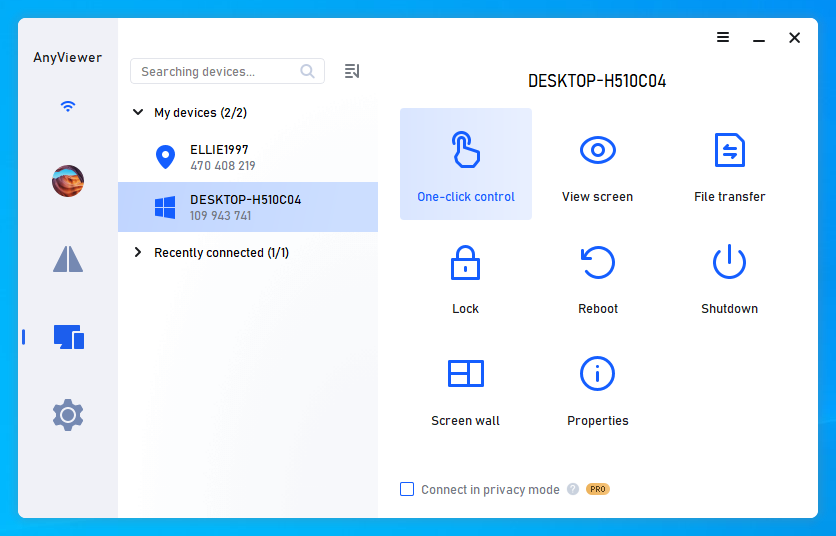 Step 4.To log off the Windows Server during a remote session, go to simply open the toolbar's Operation menu and click on the Logout option.

★Tips:

It's worth noting that by upgrading to a Professional or Enterprise plan, you can unlock additional privileges, including:

The ability to manage more devices with streamlined One-click control.
Enhanced speed for file transfers.
The option to establish connections with privacy mode on another computer.
Improved image quality, ensuring a clearer remote experience.
And much more, expanding your remote access capabilities significantly.