Can you do remote access on your phone? Absolutely! Remote access is the ability to connect to and control another computer or device from a different location. It's a handy tool for IT professionals, remote workers, and anyone looking to access their computer when they're away from it. With the development of technology, your smartphone could also serve as a remote control for your computer.
After figuring out the question "is it possible to get remote access on a phone", the next question is how do you use your phone as remote control? The answer lies in using reliable remote desktop software for mobile devices.
When it comes to remote desktop software, one name stands out as the best free option: AnyViewer. This versatile and user-friendly remote desktop application allows you to access your computer from your smartphone with ease. Let's explore some of the key features that make AnyViewer the go-to choice for remote access enthusiasts:
Cross-platform compatibility: AnyViewer is compatible with Windows and mobile devices running iOS and Android. This means you can access your Windows computer from almost anywhere, using almost any device.
Ease of use: Setting up AnyViewer is a breeze. Install the software on your computer and the app on your smartphone, create an account, and you're ready to connect to an unattended computer. No need for intricate setups or technical know-how.
Security: Security is a top priority for AnyViewer. All data transferred between your phone and your computer is encrypted, ensuring your information remains safe and confidential. Besides, Two-Factor Authentication is used to augment the security layer for all your remote access sessions
Performance: AnyViewer offers smooth and responsive remote access, even over slower internet connections. You won't experience lag or delays when controlling your computer from your smartphone.
Multi-feature: AnyViewer comes with a comprehensive set of tools to enhance your remote access capabilities, including screen sharing, remote shutdown, remote reboot, etc.
Here are the steps for using your phone to remotely access a PC, formatted for clarity:
Part 1. Setting Up AnyViewer on Your Windows PC
Step 1. Download and Install AnyViewer on your Windows computer.
Step 2. Access the login screen and either log in with your existing account or complete the registration process.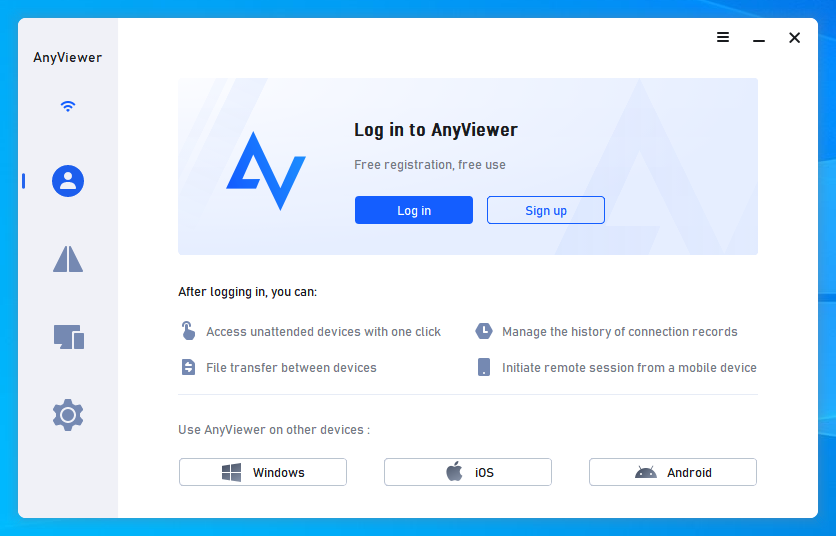 Step 3. You're now logged into AnyViewer, and your device is assigned to your account.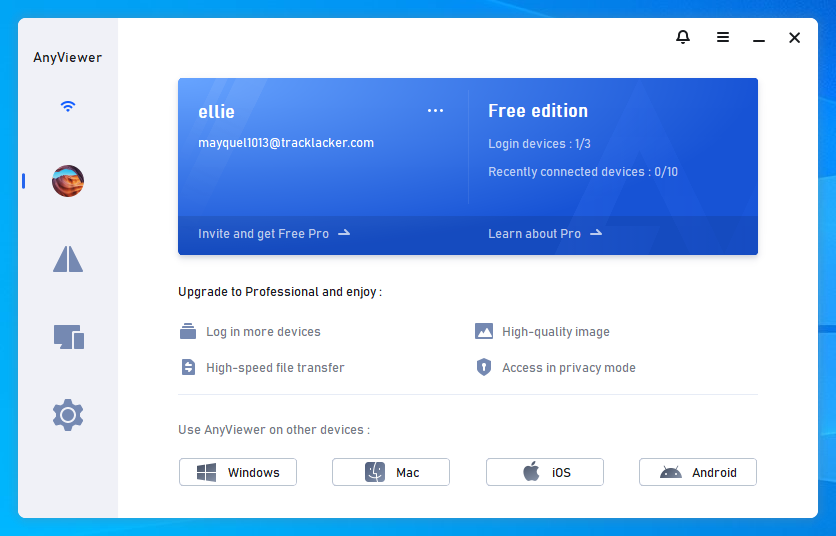 Note: For extra features, upgrade your account to a Professional or Enterprise plan to control more devices remotely from your Android device.
Part 2. Initiating Control from Your Android Phone
Step 1. Install AnyViewer for Android on your Android device.
Step 2. Use the account you created earlier to log in.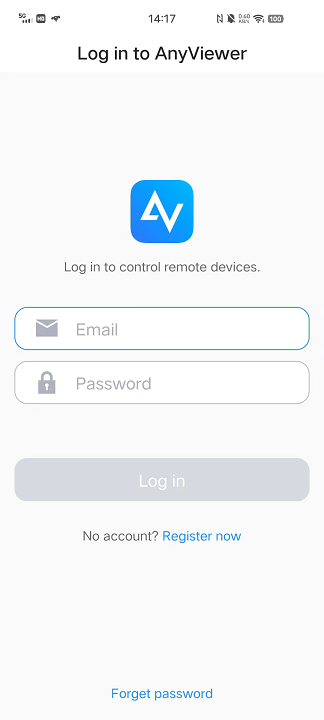 Step 3. The "My devices" list will show all devices connected to your account.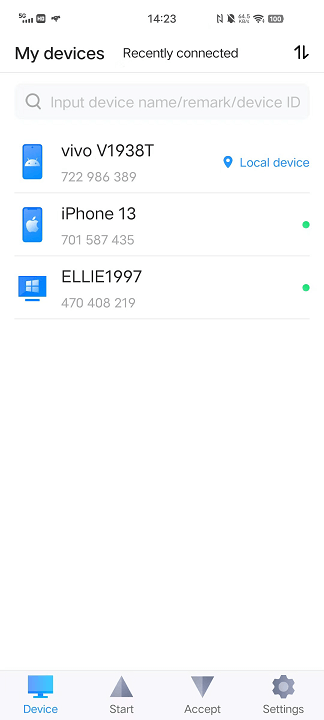 Step 4. Select the PC you want to control from the list, and click One-click control feature to establish a quick connection.