What is TCPPort 135and what is TCP Port 135 used for? Let's take a look.
TCP is an abbreviation for Transmission Control Protocol, a communications protocol that allows application programs and computer devices to exchange messages over a network. Its purpose is to transfer packets across the internet and guarantee that data and messages are delivered successfully through networks.
Port is a virtual point where network connections start and end. Ports are standardized across all network-connected devices, with each port assigned a number so they can be used systematically. Most ports are reserved for specific protocols. Port numbers are used to assist identify information senders and receivers, as well as a specific application on the devices.
TCP Port 135 is the RPC Endpoint Mapper service. It's a service that tells other systems what services are listed on a computer and what port to look for them on. You may bind to that port on a distant computer anonymously and either enumerate all the services (endpoints) accessible on that machine, or if you know what service you're searching for, you can request what port it's running on. It is most commonly connected with remote access and management.
Is TCP Port 135 vulnerable?
Ports can be opened or closed to permit or stop the transfer of data between devices. TCP port 135, like a door in your home, might possibly let anyone in if left open. So, one of the TCP Port 135 vulnerabilities is that hackers or unauthorized users can access a computer system through TCP Port 135 if it is left open. As a result, it is a sensitive port that has a number of security flaws and should never be made available to the internet.
However, TCP port135 is needed in an active directory and server/client environment for many services to operate properly. For a client, such as a surface, the port can probably be safely closed because services that depend on Port 135 are typically exposed on a server. But, that does come with some drawback that certain remote management functionality will be shutdown - specifically WMI access will be blocked.
So, as an admin responsible for managing those devices "remotely", you may want to leave the port open but restrict access to it on the Windows Firewall to only your local IP addresses for security purposes. To prevent unauthorized users from accessing services, a system must also employ robust authentication procedures. When opening Port 135, extreme care must be taken to guarantee system security.
Bonus tip: Free & safe remote access software - AnyViewer
Would you like a free and safe remote access tool? We highly recommend AnyViewer. It is a free remote access & remote support software, allowing users to remotely access a computer without risk. No worries for data safety with Elliptic Curve Cryptography (ECC) encryption and rich security settings.
Besides, AnyViewer has some practical features, take a look:
✍
✔ Unattended remote access are supported.
✔ iOS & Android supported, which means you're able to remotely access a Windows 11 from iPhone, iPad, or Android phone.
✔ Chat in session.
✔ Multiple-monitor support.
✔ File transfer support.
✔ Shortcuts of many useful operations, like opening Task Manager and launching CMD are offered.
Step 1. On both computers, download, install, and launch AnyViewer. Go to Log in on the Controller computer, and then click Sign up (if you have already signed up on its official website, you can log in directly).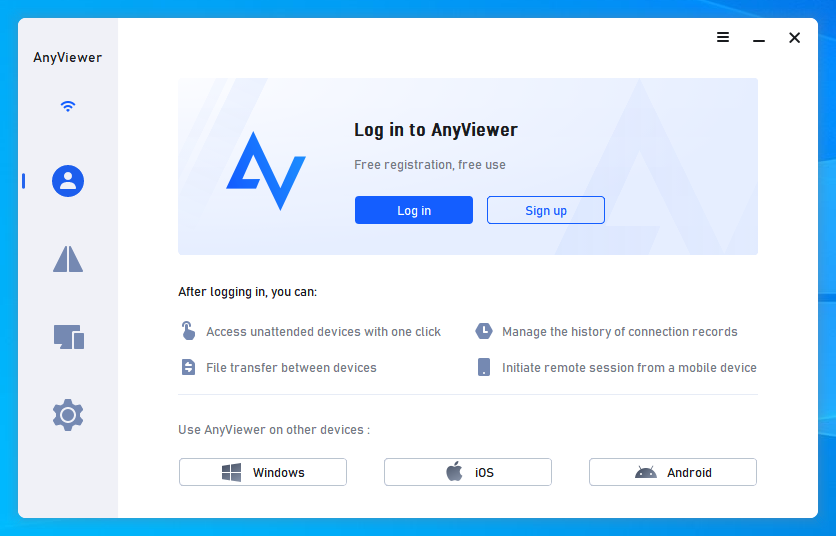 Step 2. Fill out the signup form.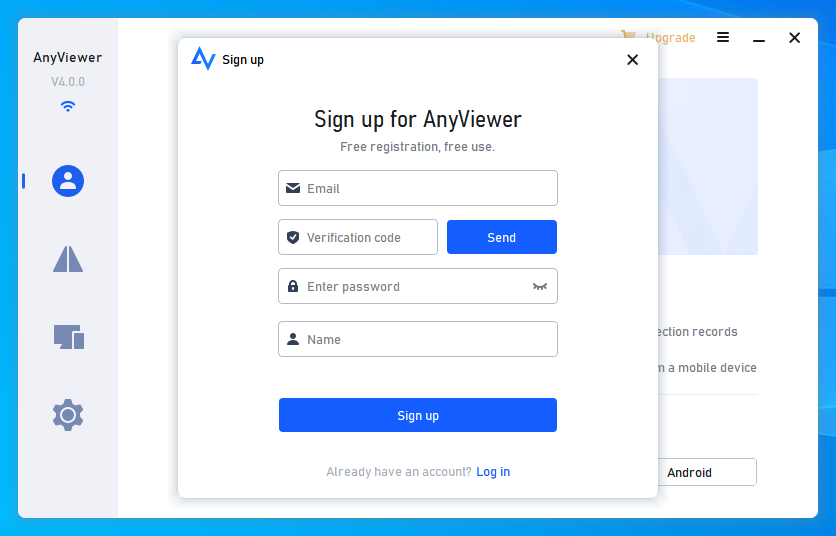 Step 3. You should now see that you have successfully logged into AnyViewer. Your device will be assigned to the account to which you have logged in automatically.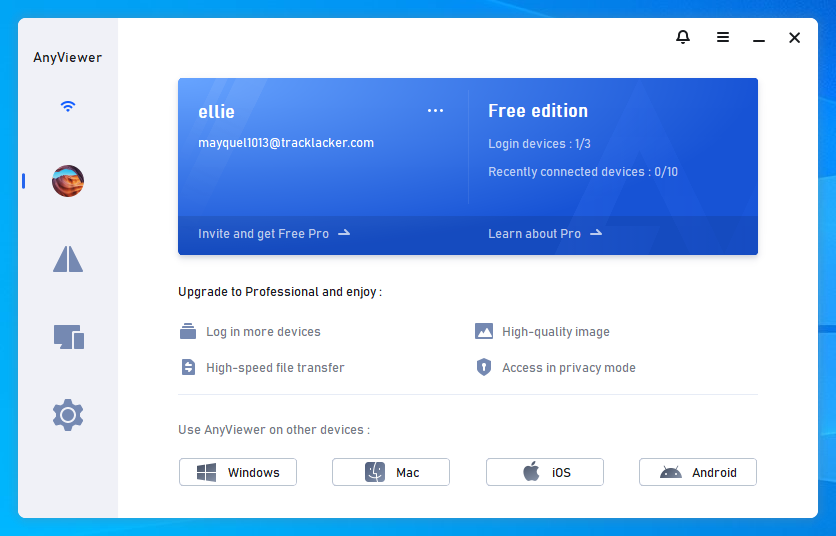 Step 4. Sign in with the same AnyViewer account on both computers, then click the One-click control for unattended remote access.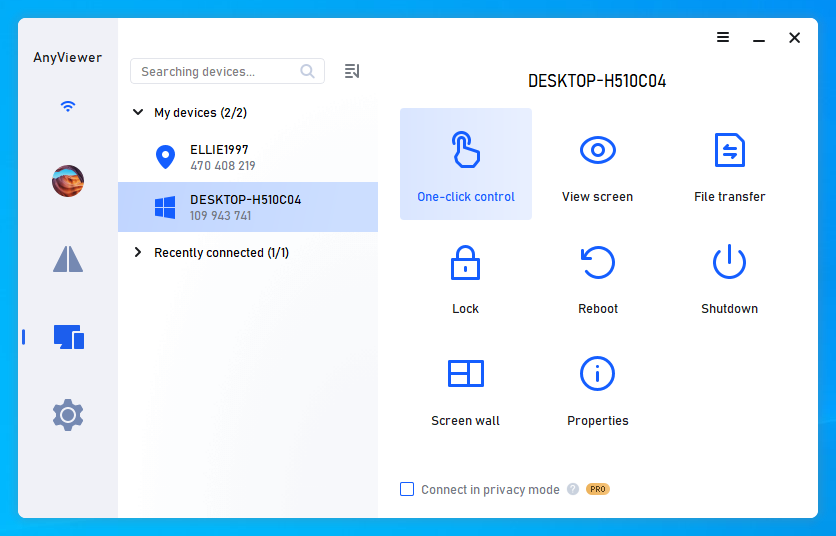 Step 5. The remote desktop will appear once the connection is established. After that, you have complete control over it.
Notes:✎...

It is recommended to upgrade your account to a Professional or Enterprise plan. What can a professional or enterprise plan brings to you:

More devices can be assigned to the same account for unattended remote support.
Connect in privacy mode to protect your privacy. This means the Controller can black out the remote PC screen and disable the remote keyboard and mouse click.
File transfer speed will be increased. Transfer speed is 500 KB/s for a free account and up to 10 MB/s for a paid account.
The bottom line
This post primarily introduces what is TCP Port 135, what it is used for, and what vulnerabilities it has. If you want a safe way to remotely access another computer, you're suggested to use the remote desktop software AnyViewer.