RDP session flickering
Hi, everyone. I have to say I'm experiencing a quite annoying bug when I RDP to a server. I connected to more than one session, then my screen begins to be flickering fast and then it turns to black. What's going on? I totally have no idea.
4 solutions for RDP session flickering
According to some research, we found that the issue occurs when the user RDP to multiple servers. To fix the RDP session flickering, we provide 4 solutions like disabling UAC, adding a registry key... to quickly help you out of the issue. Have a look at the concrete steps.
Solution 1. Disable User Account Control (UAC)
User Account(UAC) is the main cause of the issue, which may prevent inadvertent changes to system settings. Therefore, the Remote Desktop with RDP session flickering can be fixed by disabling it. After that, reboot the PC and then you are able to log in with multiple sessions.
Step 1. Press Win + R and then input "control panel".
Step 2. Double-click on User Accounts.
Step 3. Click on Change User Account Control settings.
Step 4. To turn UAC off, drag the slider down to Never notify and click OK.
Step 5. Reboot your computer for the change to take effect.
Solution 2. Add a registry key
According to some users, they found that adding a registry key help them successfully fix the issue. So, we can have a try to check whether it useful.
Step 1. Press Win + R and then type "regedit", click on OK.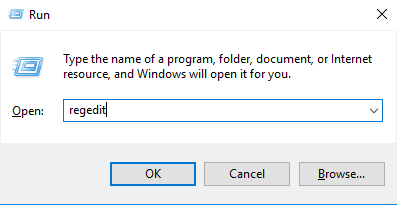 Step 2. Navigation:
HKEY_LOCAL_MACHINE\SOFTWARE\Microsoft\Windows\CurrentVersion\Policies\Explorer
Step 3. Right Click on the right pane and then click on "New"> "DWORD(32-bit) Value", name it as "NoRemoteChangeNotify".
Step 4. Double click on the registry key, and then change the value date to 1. Select Decimal.
Step 5. Reboot the PC to check whether the issue persists.
Solution 3. Run SFC scan and enable Group Policy
Running an SFC scan can check or repair corrupted files in the system. Apart from that, if you enable "Turn off the caching of thumbnails in hidden thumbs.db files", the File Explorer does not create, read from, or write to thumbs.db files. Follow the concrete steps.
Step 1. Search CMD in the search box and then right-click on the option, click on "Run as administrator".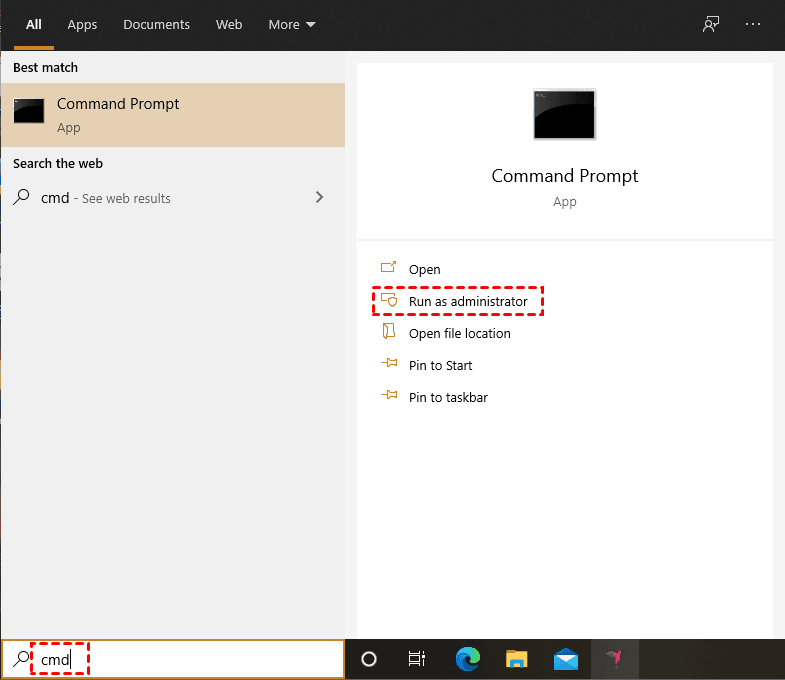 Step 2. Input "sfc/scannow" and then press the "Enter" key.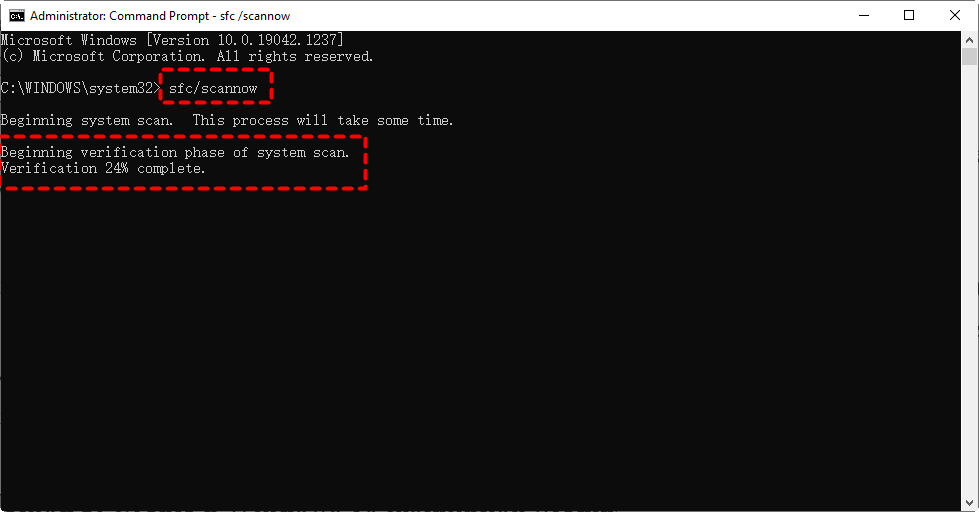 Step 3. Once the SFC scan is completed, press Win + R and then input "gpedit.msc" and then press the "Enter" key.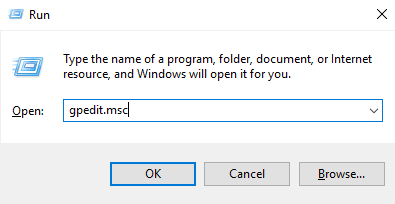 Step 4. Navigation:
User Configuration > Administrative Templates > Windows Components > then either Windows Explorer (Windows Vista/7) or File Explorer (Windows 8).
Step 5. Double-click on "Turn off the caching of thumbnails in hidden thumbs.db files".
Step 6. Tick "Enabled", and then click on "OK".
Final solution: completely get rid of the trouble-- AnyViewer
Are the 3 solutions above fix your issue? If you are still struggling to find ways to deal with mstsc within RDP session fast flickering in windows 11, 10, 8, 7..., have a look at remote access software--AnyViewer.
With the easy operation, fast connection, free charge and without the limitation of the same LAN, AnyViewer can truly help you realize multiple remote control and access. In addition, it's workable for Windows 11/10/8.1/8/7 and Windows Server 2022/2019/2016/2012 R2. Keep reading to see how it works.
Step 1. Download and install AnyViewer, open and run it, then you can see the device ID, Settings, etc. from the main interface.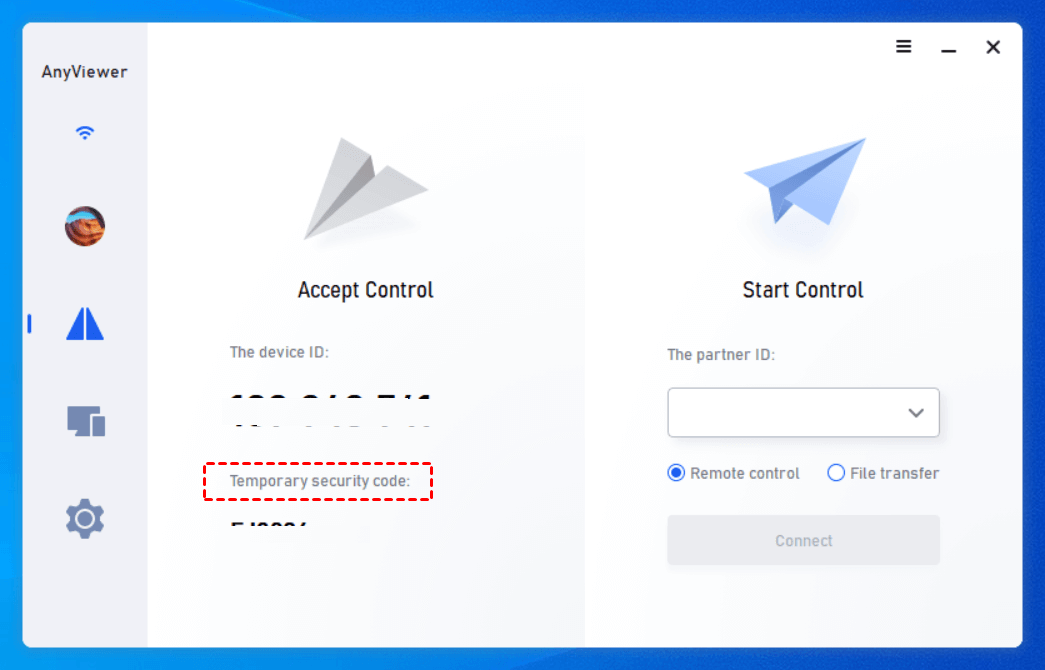 Step 2. On the host PC, navigate to Settings > Recipient > Set my security code, then type the security code, click on OK and return to the main interface.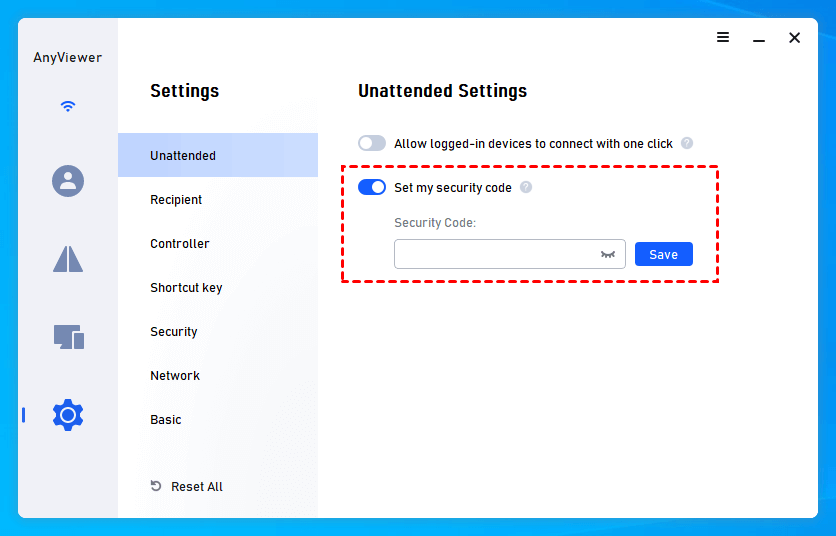 Step 3. On the client PC, enter the device ID of the host PC, and then click on "Connect".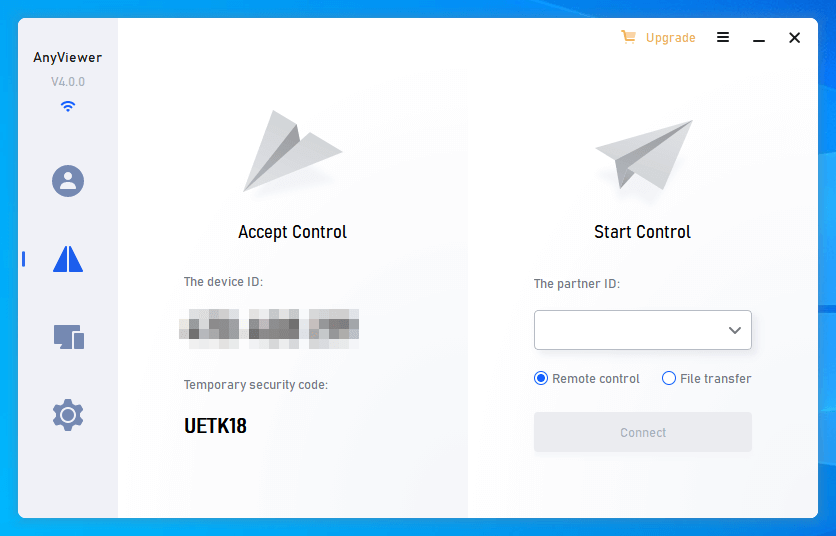 Step 4. Then the client PC will jump to a new window, choose the second option "Input my security code", and then click on "OK".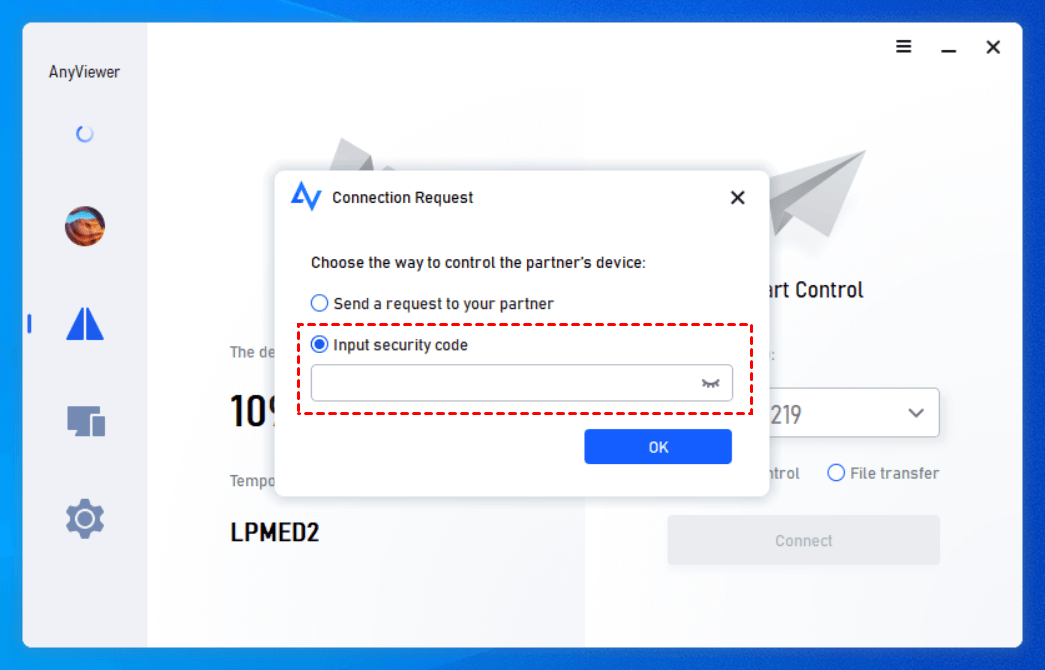 Step 5. Now the connection is successfully established.
Note: For the attended access, "Send control request" can help you a lot.
Conclusion
Through the solutions, you must have already fixed the Remote Desktop flickering. But if the first 3 solutions are not workable for you, it seems that AnyViewer, the final solution, is the best choice for you.