Printer doesn't show in Remote Desktop session
"Hi all, I'm having problems with printer redirection on Windows 10, where the printer doesn't show in Remote Desktop sessions and users can't see or print from the local printer. How can I fix this? Your help would be greatly appreciated."
How to fix "printer doesn't show in Remote Desktop session"
When using Remote Desktop to remotely access another computer, users may face the "printer not showing in Remote Desktop session" problem. To fix this problem, here we summarize four tested solutions for you.
Solution 1. Enable Printers on RDC
Step 1. Press Win + R, and then type in "mstsc" to open Remote Desktop Connection.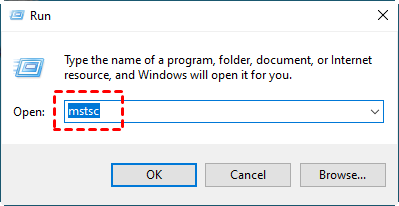 Step 2. In the Remote Desktop Connection dialog box, click Show Options.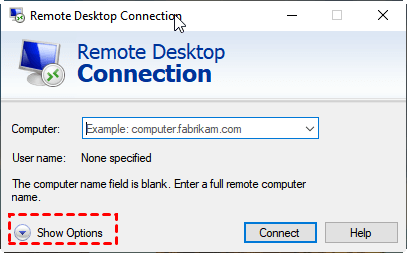 Step 3. Click the Local Resources tab, ensure the Printers option is selected.
Solution 2. Allow client printer redirection on server
Remote Desktop printer redirection not working on Windows 10/11 may be caused by that Do not allow client printer redirection has been set to Not Configured or Enabled on the server.
Step 1. Press Win + R, then type in "gpedit.msc" and press OK to open the Local Group Policy Editor window.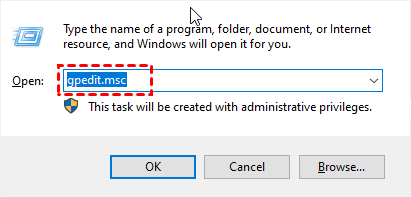 ​Step 2. Navigate here: Computer Configuration > Administrative Templates > Windows Components > Remote Desktop Services > Remote Desktop Session Host > Printer Redirection.
Step 3. Find and click Do not allow client printer redirection, then change its status to Disabled.
Solution 3. Ensure drivers are installed on the server
It's critical to double-check that you have the printer drivers needed to connect to the printer you're trying to connect to installed on your computer. If you do not have the printer drivers for the computer to which you are connected installed, you will be unable to access the printer at all. Let's see how to check whether printer drivers are installed or not.
Step 1. Press Win + R and then enter "control panel", hit OK.
Step 2. Click Hardware and Sound.
Step 3. Click Devices and Printers.
Step 4. Click on any of your installed printers, then click Print server properties at the top of the window.
Step 5. Choose the Drivers tab at the top of the window to view installed printer drivers.
Solution 4. Rename the client computer
According to some user feedback, the solution that has worked every time they've encountered this issue is to rename the client workstation (from which the RDS session is being established) to something 14 characters or less. But the reason why this could help has not been specified yet.
Conclusion
Here in this post, we introduce four solutions to fix the "printer doesn't show in Remote Desktop session" error. You can try them to fix your problem. Remote Desktop Connection as a remote control tool has brought great convenience to us. Except for Remote Desktop Connection, there are also other remote control solutions for your choice, such as AnyViewer. If you would like to try free and easy remote desktop software, you can give AnyViewer a try.