How do I enable screen mirroring on my iPad?
In a world where sharing content and experiencing media on larger screens has become increasingly essential, the ability to wirelessly mirror your iPad's display is a valuable feature. Whether you want to share a presentation, watch a movie, or play games on a bigger screen, screen mirroring is the solution.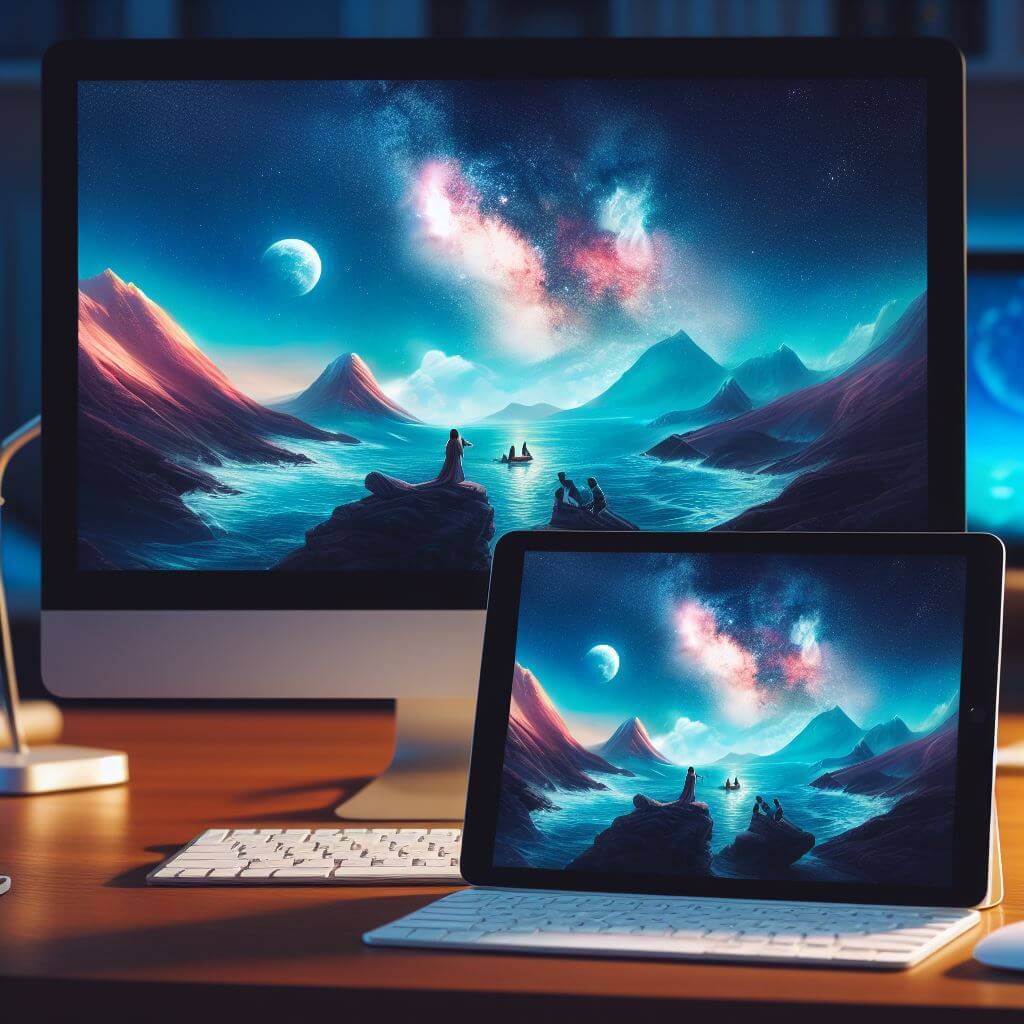 How do you enable iPad wireless screen mirroring? The process differs depending on whether you're using a Windows PC or a Mac. This post will walk you through the steps for both platforms.
How to enable iPad wireless screen mirroring on Windows
For Windows PC, the simplest method to enable iPad wireless screen mirroring is by utilizing AnyViewer. AnyViewer stands out as one of the top-notch free iOS screen mirroring applications, offering users the capability to project their iPhone or iPad screen onto their Windows PC. It boasts several notable advantages, including:
Remote screen mirroring: With AnyViewer, you can remotely mirror your iPad screen on a Windows PC, and it doesn't require both devices to be on the same Wi-Fi network.
Free for any use: AnyViewer offers its services free of charge, even for commercial use.
User-friendly interface: AnyViewer is designed with a user-friendly interface, ensuring a seamless and easy operation.
No time restrictions: AnyViewer allows unlimited screen sharing without any time limitations, ensuring your convenience.
Step 1. Start by downloading the Windows version of AnyViewer to your PC and initiate the installation process.
Secure and quick app to mirror and access PC
End-to-end ECC encryption; easy and quick to download and install; ultra-simple setup; flexible connection ways.
Step 2. Create a personalized AnyViewer account on your PC. This account will serve as the link between your devices.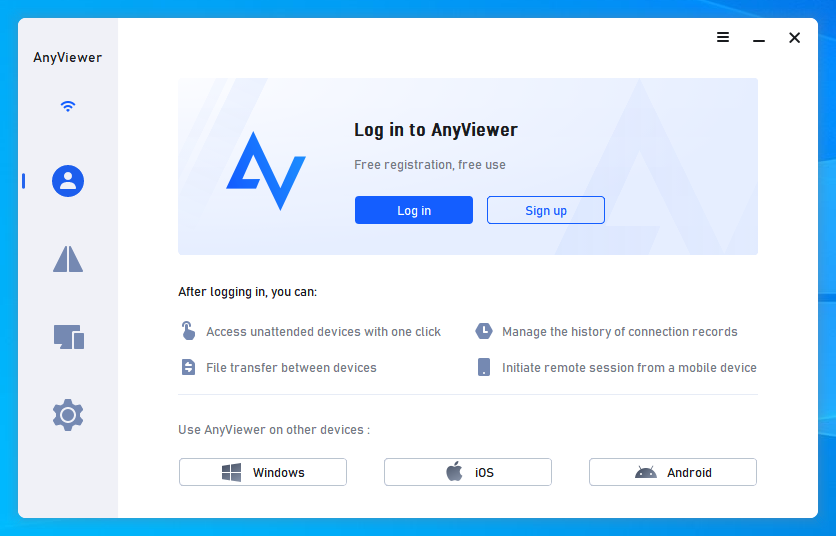 Step 3. Acquire the AnyViewer app for your iPad, install it, and use the same account credentials to log in.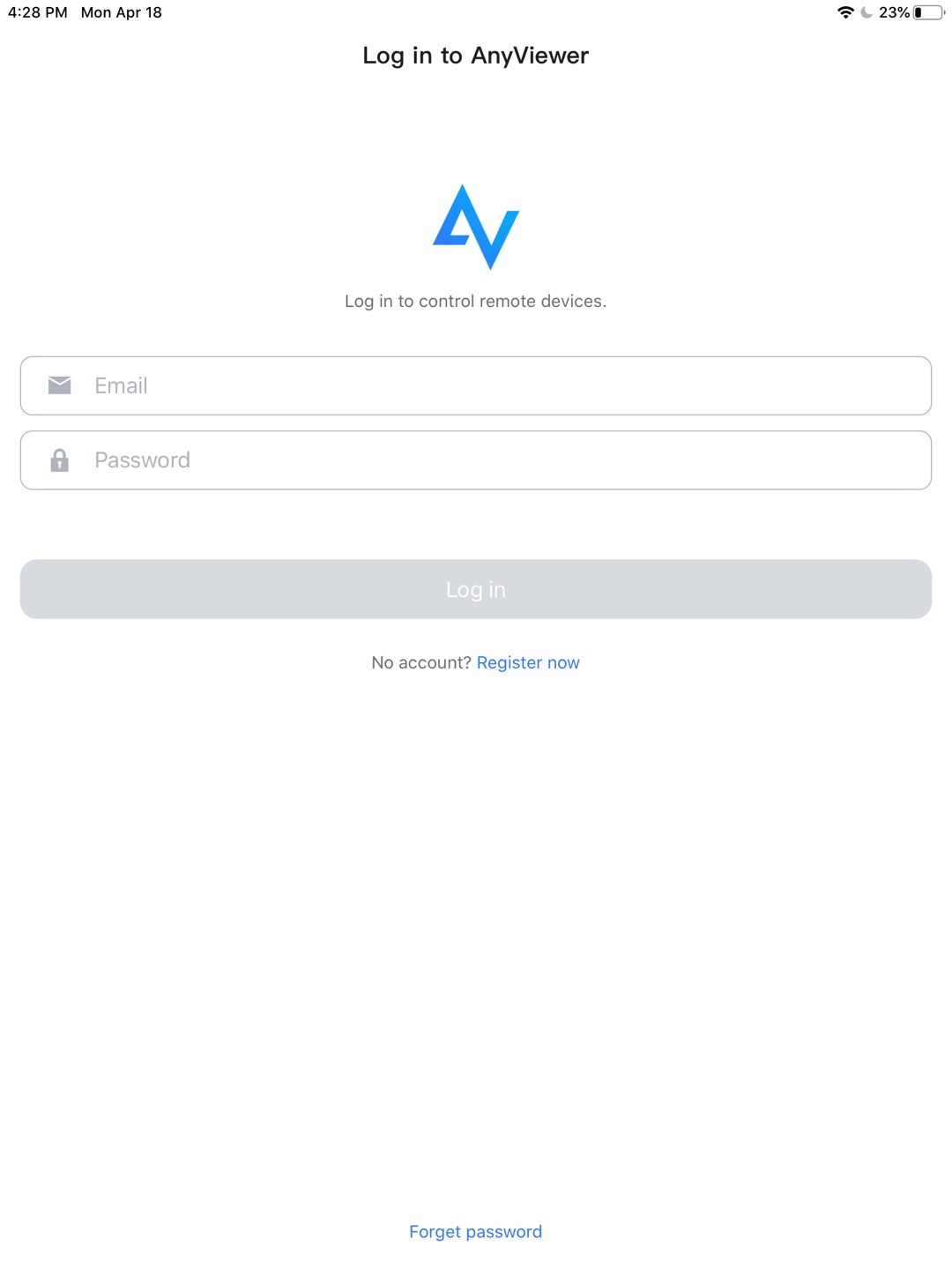 Step 4. Identify your iPad from your PC and simply click on "View screen."
Step 5. Grant screen access permission on your iPad to proceed.
Step 6. With all the necessary preparations in place, click the "Start Broadcast" button.
Step 7. Congratulations! You've now successfully established the capability to effortlessly access and control your iPad screen from your PC, offering you newfound flexibility and convenience.
★Tips:

If needed, there's also the option to upgrade your account to either a Professional or Enterprise plan. This upgrade provides you with the capacity to oversee a greater number of devices and unlocks a range of additional features, including enhanced file transfer speeds, privacy mode, group management, and more.
Moreover, AnyViewer goes beyond screen sharing by providing a wide range of additional functionalities. Let's explore these extended features:
Unattended Remote Control: AnyViewer simplifies access to unattended computers, allowing for efficient work from remote locations without requiring constant oversight.
File Transfer: Seamlessly transfer files between your local and remote computers, streamlining the exchange of data.
Remote Management: AnyViewer empowers users to remotely manage unattended computers. This includes actions like locking, restarting, or shutting down the remote computer, offering both convenience and control over the target device.
How to enable iPad wireless screen mirroring on Mac
To mirror your screen to an Apple TV or another AirPlay-compatible device, for example, Mac, you can use AirPlay.
Step 1. Ensure that both your iPad and the target device you want to mirror are connected to the same Wi-Fi network.
Step 2. On your iPad, swipe down from the upper right corner of the screen (or swipe up from the bottom of the screen, depending on your iOS version) to open the Control Center.
Step 3. In the Control Center, tap the "Screen Mirroring" or "AirPlay" icon (it looks like a rectangle with an arrow pointing up into it).
Step 4. A list of AirPlay-compatible devices should become visible. Tap the name of the device you want to mirror your iPad screen to.
Step 5. If prompted, enter the AirPlay device's password or PIN.
Step 6. Your iPad's screen should now be mirrored on the selected device.
The bottom line
In a world where sharing content on larger screens is increasingly essential, iPad wireless screen mirroring is a valuable feature. This post has provided a detailed, step-by-step tutorial on enabling iPad wireless screen mirroring on both Windows PC and Mac platforms.
For Windows, AnyViewer offers a user-friendly, free solution. On Mac, AirPlay simplifies the process. Whether it's presentations, movies, or games, this functionality enhances your experience. Explore the instructions provided, and enjoy the convenience of screen mirroring on your preferred platform.