Help! How to see someone else's screen on your phone?
Help! How can I remotely see someone else's computer screen on my phone? I have some problems with my computer system and seek help from a technician. He is going to share his computer screen with me and show me how to solve the problem on his computer. Right now, I'm on a vacation and only got my iPhone with me. So is there any way that would let me see his computer screen on my iPhone?"
Fortunately, the answer is YES! All you need to do is to find a tool that supports screen sharing between computer and mobile devices, including iOS and Android. Here we recommend AnyViewer to you. Let's see how to see someone else's screen on your phone with it.
Screen sharing between PCs and iOS/Android with AnyViewer
AnyViewer is the free remote desktop software for Windows, but it also can be used as screen-sharing software. By sharing your screen with AnyViewer, you have the ability to show friends, colleagues, or clients any media that is on your computer, including presentations, documents, images, and even videos. It allows the recipient not only to view the content on the shared device, but also to watch as the user navigates the interface and makes changes in real-time.
What's more, AnyViewer has iOS and Android versions, which means you are able to share a Windows computer screen on your phone whether you're using an iPhone, iPad, or Android phone. Here are the reasons why you are advised to choose AnyViewer to achieve Screen sharing between PCs and iOS/Android:
Perfect compatibility. It is perfectly compatible with multiple Windows versions, iOS devices running iOS 10.0 or later, and Android devices.
Excellent connection stability. Developed by a solid technical team, it ensures stable screen sharing. You're free of connection lag or breakdown.
High image quality. It offers you high image quality during the whole screen sharing. Of course, you can change the image quality according to your network condition.
Now, let's see how to view someone's computer screen remotely on your phone with AnyViewer. Here we'll take iPhone as an example. The steps on Android are pretty
Part 1. Set up AnyViewer on a Windows computer
Step 1. Download AnyViewer for Windows on your Windows computer.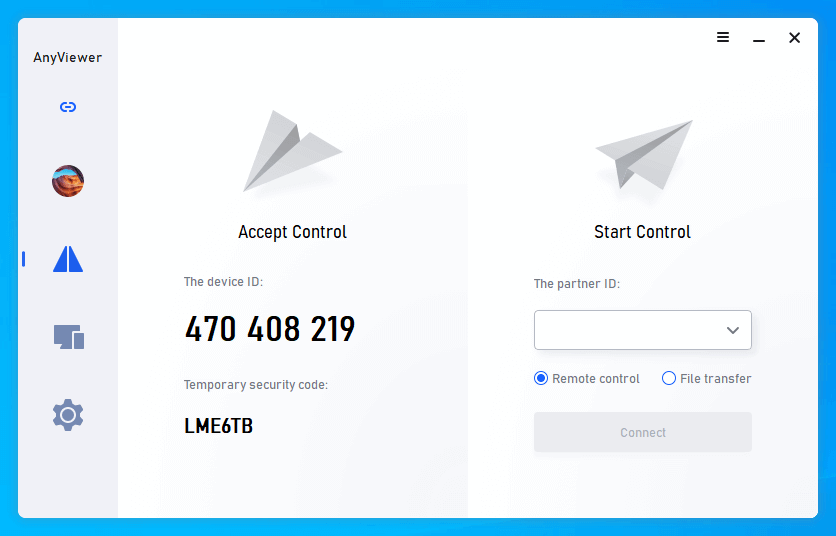 Step 2. Go to Log in, and then click Sign up. (If you already have signed up on its official website, you can log in directly.)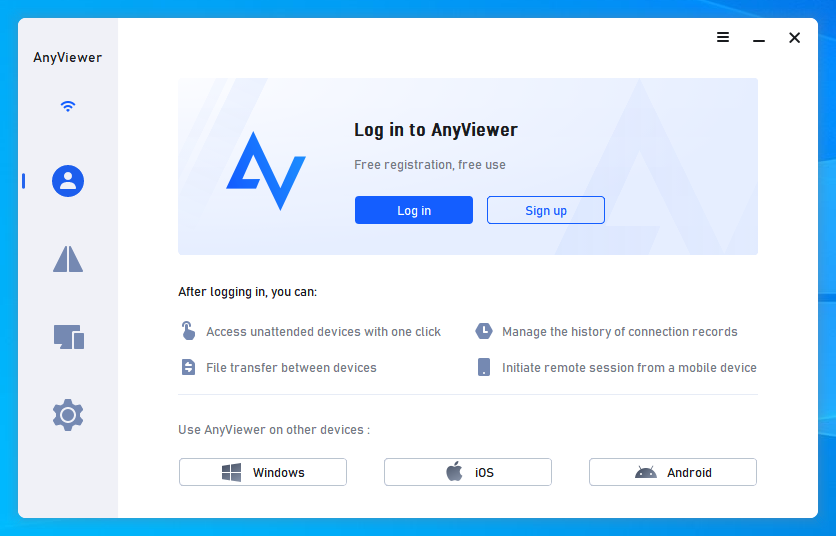 Step 3. Fill in the signup information.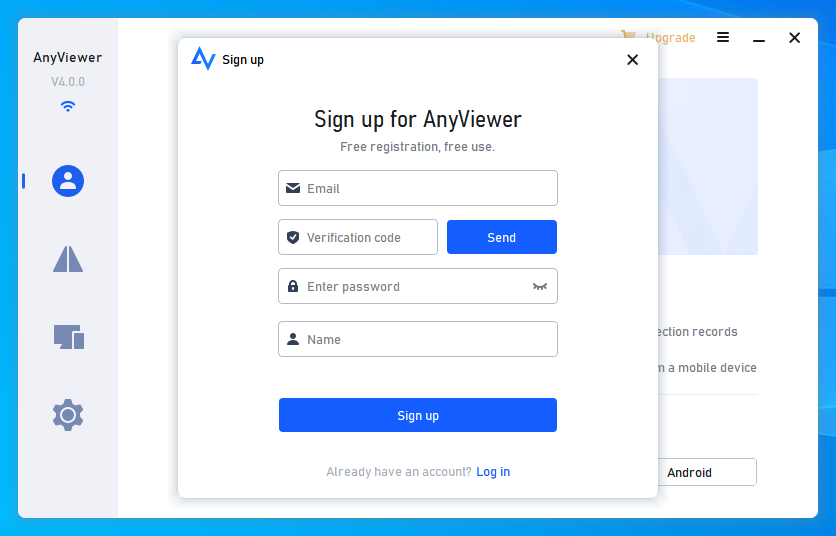 Step 4. Then you can see you successfully logged in to AnyViewer. Your device will automatically be assigned to the account you've logged in to.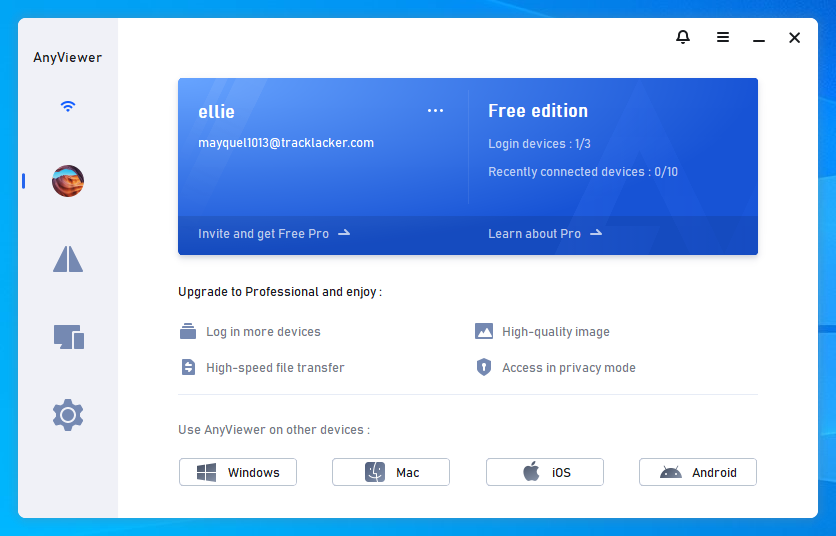 Part 2. View Windows computer screen on iPhone
Step 1. Download AnyViewer for iOS on your iPhone and open it. Then log in to the same account that has been logged in to on the computer.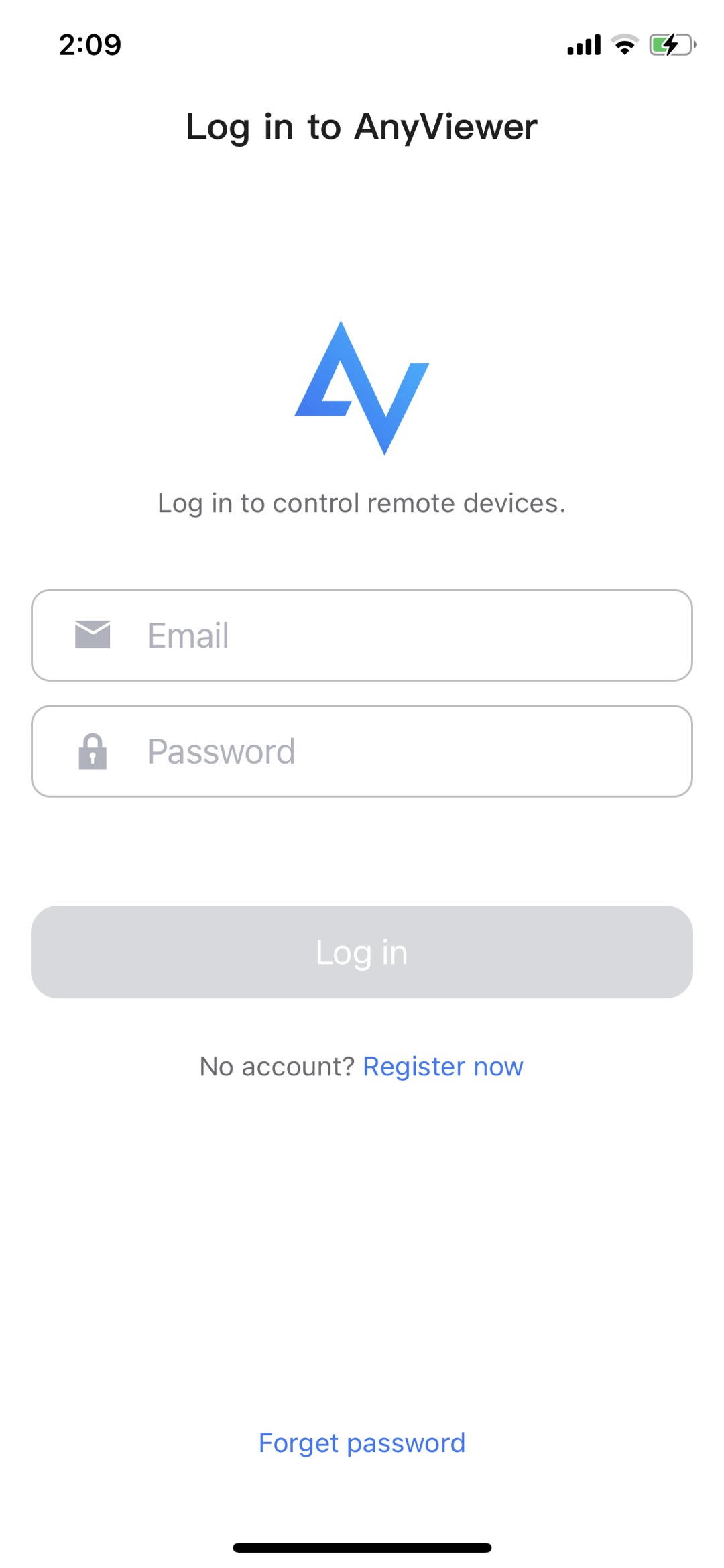 Step 2. Go to the Device tab. Then all the devices that have been assigned to the same account will be displayed here. Choose the device whose screen you want to view.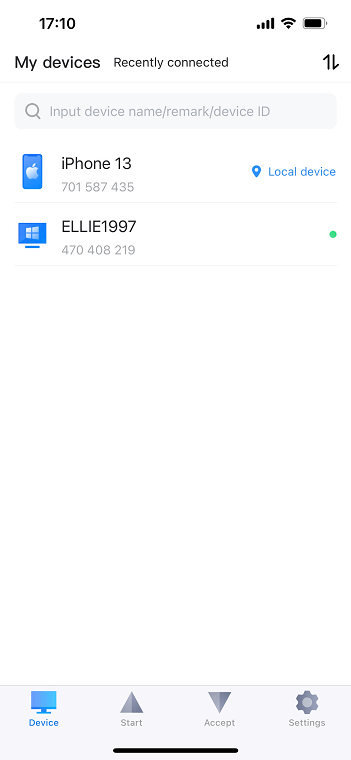 Step 3. Click View Screen to see its screen.
Step 4. Then you can see the computer screen on the iPhone. You can click the menu button in the lower right corner to get more options.
Step 5. You can rotate the screen to see the screen clearly.
Step 6. You can also change the image quality according to your network condition.
Conclusion
This post mainly introduces how to see someone else's screen on your phone via AnyViewer. After reading the whole post, I believe you've already noticed how convenient AnyViewer is in allowing to view the computer screen on iPhone or Android without permission as long as they've logged in to the same account. You can also upgrade your account to a Professional or Enterprise plan and assign more devices if you would like to view more computer screens directly.
FAQs
1. How can I share iPhone/iPad screen on PC?
5KPlayer is a totally free media player that could help you successfully share your iPhone/iPad screen on your PC.
Step 1. Download 5KPlayer on your Windows PC. Launch it and click on the Airplay icon to turn it on.
Step 2. On your iPad or iPhone, swipe down the Control Center and tap the Screen Mirroring option to build a connection with your Windows PC.
Step 3. Your iPhone or iPad screen will be shown on your Windows PC afterward.
2. How to view someone else's screen without them knowing?
With AnyViewer, you can view a PC screen on another PC screen or a PC screen on an iOS/ Android screen without anyone knowing if you've logged in to the same account on all of your devices. But remember that this one-click viewing feature was designed to make screen sharing more convenient for users. Please don't use it illegally or immorally.