I don't want anyone to have access to my computer
"If someone here can tell me how to turn off Remote Desktop Services on my Windows 10? I have highly sensitive information on my computer and I don't want anyone to have access to it or my personal data. I don't want to receive remote assistance now, or probably never will. How can I stop remote access to my computer? Hope someone knows how to do this."
How can I stop remote access to my computer?
For safety concerns, many users are wondering "How do I disable remote access to my computer?". Here in this post, we'll walk you through the steps to stop remote access on Windows 10 by disabling Windows Remote Desktop and closing the firewall ports.
Part 1. Disable remote access to computer over Remote Desktop and Remote Assistance
Step 1. Double-click Control Panel on your desktop to open it. Find and click on System and Security.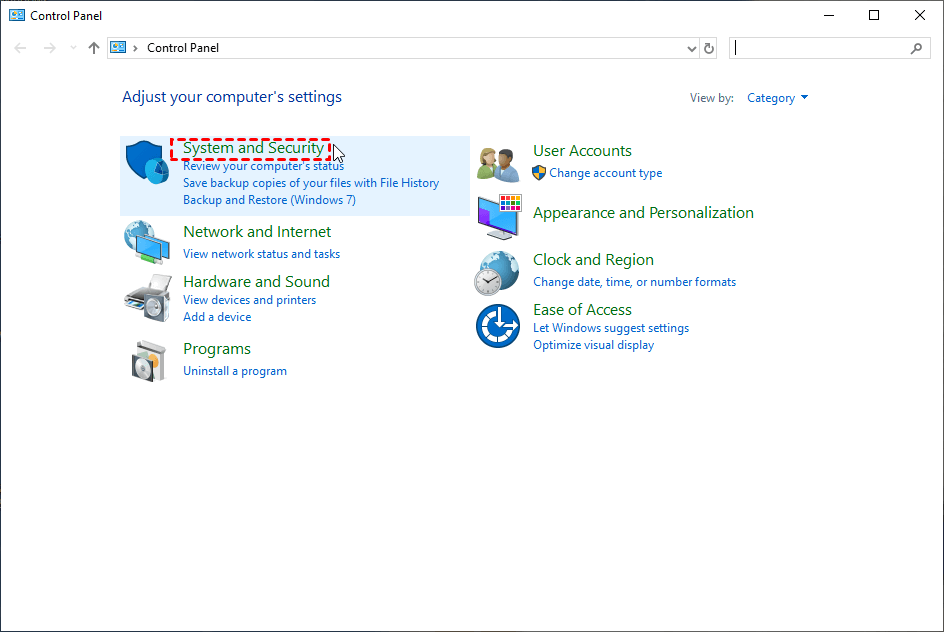 Step 2. Under the System section, click the Allow remote access option.
Step 3. Switch to the Remote tab. Under the Remote Assistance section, clear the Allow Remote Assistance connection to this computer option and tick Don't allow remote connections to this computer. Then click Apply and OK.
Once you complete these steps, the Windows Remote Desktop will stay disabled on your computer unless you manually enable it in the future.
Part 2. Don't allow Remote Desktop and Remote Desktop Assistance in Firewall
Step 1. Navigate here: Control Panel > System and Security > Windows Defender Firewall. Then click Allow an app through Windows Firewall.
Step 2. Click the Change settings button. Then clear the Remote Assistance and Remote Desktop option. Click the OK button.
Safe remote access software: AnyViewer
As shown above, the process of turning off Remote Desktop on Windows 10 is a little troublesome. Here we provide you with an easy-to-operate free remote access software, AnyViewer. More importantly, after remote connection, it is quite easy to disable remote access over AnyViewer. You just need to go to Settings > Unattended and Recipient, and then disable the following three options, your device is not enabled to be accessed using AnyViewer anymore.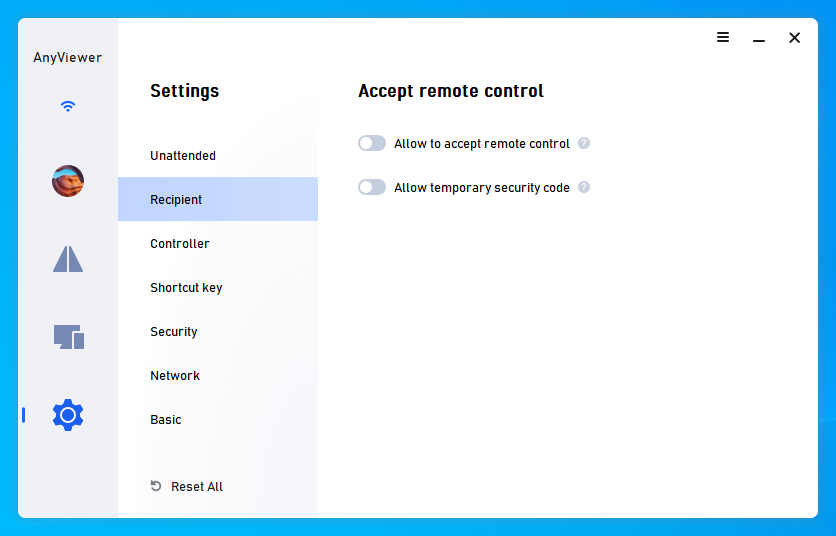 Besides, AnyViewer is a safe remote access software developed by a strong technical team and is secured by Elliptic Curve Cryptography (ECC) encryption, protecting your data from leakage during the remote session. Next, we'll introduce how to use AnyViewer to achieve unattended remote access.
Step 1. Download, install, and launch AnyViewer on both computers.
Step 2. Go to Log in, and then click Sign up. (If you already have signed up on its official website, you can log in directly.)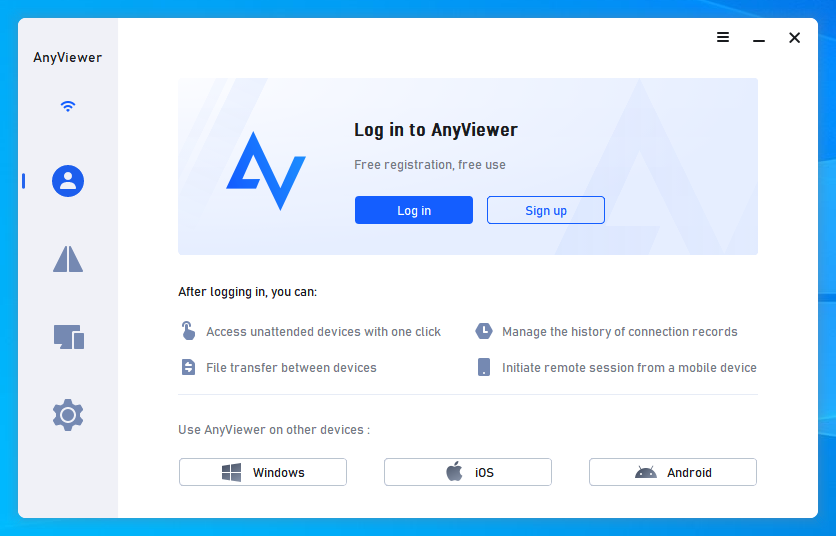 Step 3. Fill in the signup information.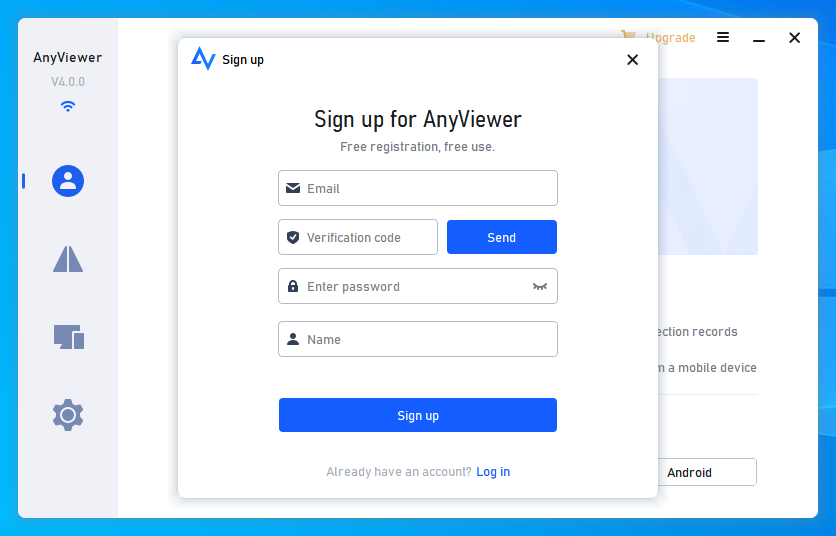 Step 4. Then you can see you successfully logged in to AnyViewer. Your device will automatically be assigned to the account you've logged in to.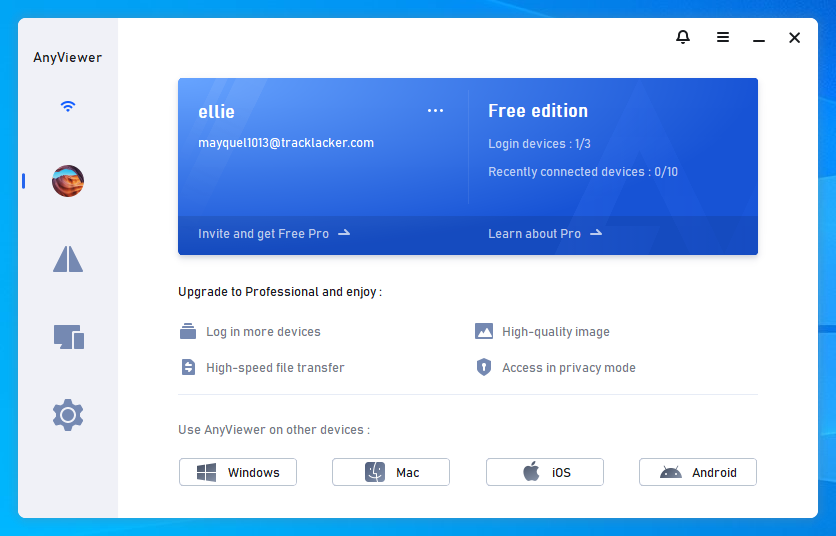 Step 5. Log in to the same AnyViewer account on the two devices, then click One-click control to achieve unattended remote access.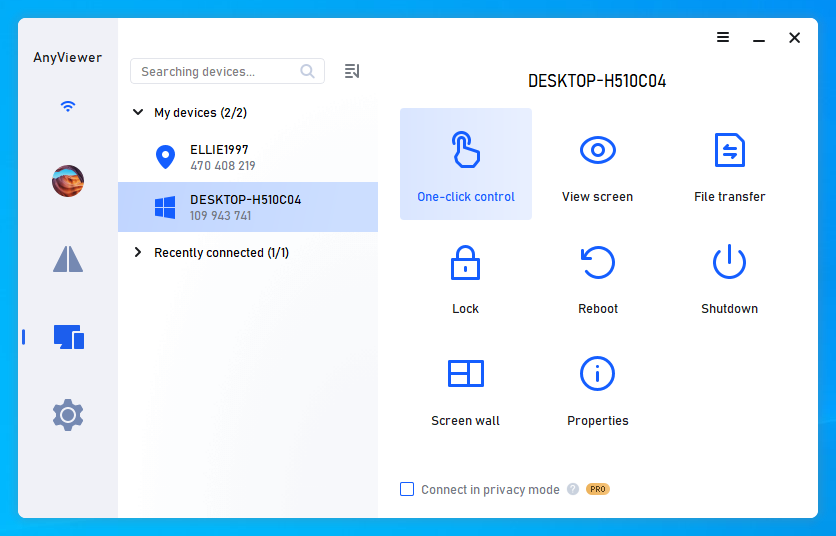 ✍ Notes: Free edition of AnyViewer allows you to remotely control two computers simultaneously. If you want to control more computers simultaneously, you can upgrade your account to a Professional or Enterprise plan. Then you'll have the following rights:

Assign more devices to achieve unattended remote access to more devices.
Connect to another computer in privacy mode, which means you can black the screen and block the mouse and keyboard of the remote computer.
Faster file transfer speed. Transfer speed for a free account is 500 KB/s, and for a paid account is up to 10 MB/s.
Closing words
This post gives you the answer to the question "How can I stop remote access to my computer?" and provides you with a stepwise tutorial to set up your computer to never receive remote access again. Alternatively, you can use the free and safe remote desktop software AnyViewer. With it, you can easily enable and disable remote connections.