What is Windows Disk Management?
Disk Management is a well-known and commonly used Windows built-in application. It can assist you in managing hard disk partitions without resetting the system or causing any interruptions. By connecting to Disk Management, we can create a new drive, extend a volume, decrease a partition, or alter the letter of a drive.
Sometimes we need to assist our friends, family members, or coworkers in using Windows Disk Management when they come across low disk space. We may have to use Diskpart on a remote computer at this time to reduce the influence of low disk space. Some users wonder if they can use Disk Management on a remote PC.
How do I connect to disk management remotely?
Actually, the answer is Yes. Here in this part, we'll talk about how to connect to Disk Management remotely. Hope you can achieve the goal smoothly in this way.
Part 1: Connect to the remote PC
Step 1. In the PC that you want to control, click the "Start" button and go to "Settings" > "System" > "Remote Desktop". Here you can see the PC name of this computer. Keep it in mind, as you need to use it for accessing this computer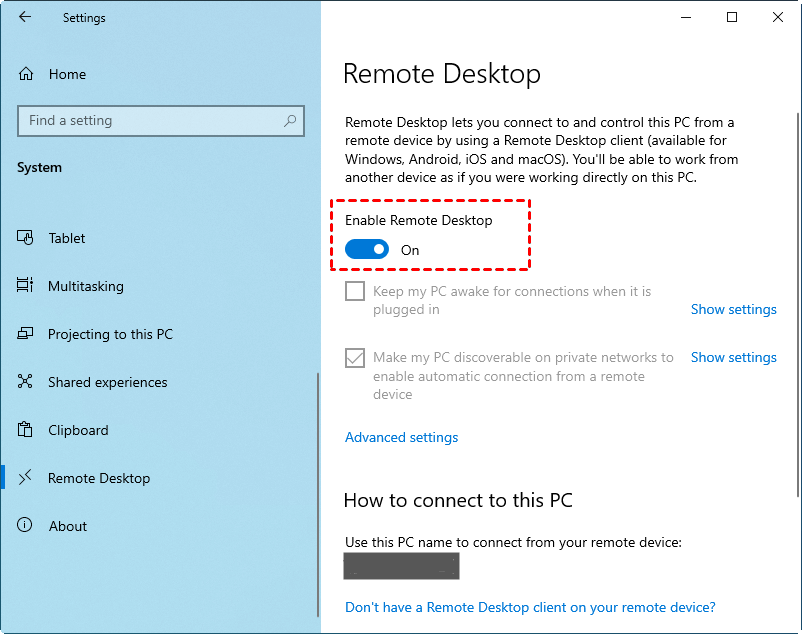 Step 2. Drag the slider to enable Remote Desktop. Then, click "Confirm".

✎ Note: By default, any user who has an administrative account on the host PC is allowed to access it, thus you need to set a strong password for your administrative account.
Step 3. Type "Firewall" in the Search box, choose Windows Defender Firewall, and click "Allow an app through Windows firewall".
Step 4. Click "Change Settings" and Check Private and Public for Remote Desktop. Then, click "OK".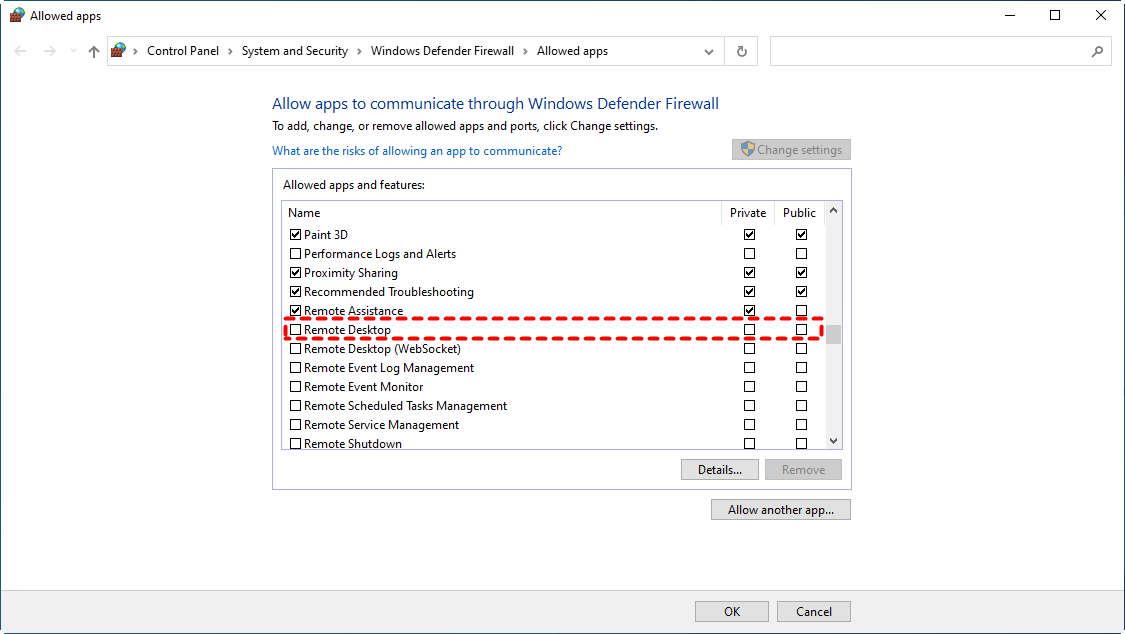 After enabling Remote Desktop and allowing the tool in the firewall, you can run Remote Desktop Connection to control the computer.
Step 5. In the PC that you use to control another PC, input "remote desktop connection", double click "Remote Desktop Connection" to open it.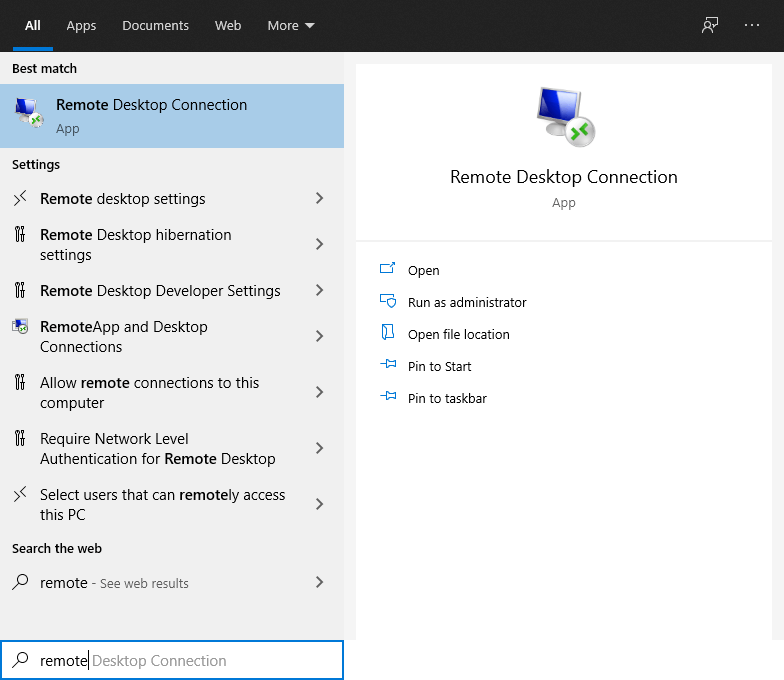 Step 6. Now, you'll in Remote Desktop Connection. Type the PC name or the IP address of the remote PC and click "Connect".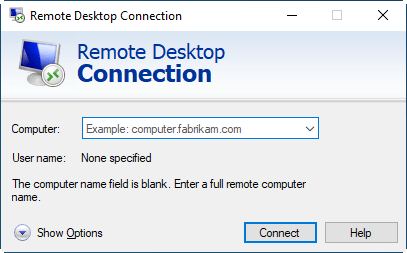 Step 7. Then, you'll be asked to input the password and user name and the password of the host PC to connect to it. After controlling the remote computer, you can take operations just like you were sitting in front of that PC.
Part 2: Use Disk Management on remote computer
Step 1. Press Win + R to run the dialog box and then enter "Diskmgmt.msc". Hit "OK" or the "Enter" key.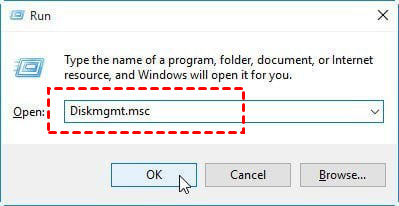 Step 2. A window will prompt up. And now you can use Disk Management to extend volume, shrink volume...
Bonus tip: What if you meet with "Extend Volume is grayed out"?
Are you meeting with the "Extend Volume option is grayed out"? You may think is there any problem with my Disk Management tool? Actually, it is not. The reason for "Extend Volume" in Windows is only available when there is no contiguous unallocated space behind the partition you would like to extend.
If you insist on enlarging one partition via Disk Management, but there is no contiguous unallocated space, the only solution is to delete the partition behind the to-be-extended volume, and then add the generated unallocated space into the target volume using the "Extend Volume". If you want to extend partition without the limitation of unallocated space, you can use a third-party disk partition software AOMEI Partition Assistant to use Disk Management with little effort.
Easily get remote Disk Management: AnyViewer
Now you must connect to Disk Management on remote computer successfully. But if you run into some problems when connecting to the remote PC or you don't want to be limited to the same LAN, here we recommend you use a remote access freeware-- AnyViewer.
★Tips:

Compared to RDP, AnyViewer is easy to set up and the operation is kind of easy.
With AnyViewer you won't be limited on the same LAN, the remote Disk Management can be achieved anywhere and anytime.
AnyViewer is compatible with multiple Windows versions, including Windows 10 Home Edition.
You can even get remote access with one click if you log into the same AnyViewer account on 2 devices.
What are you waiting for? Get AnyViewer right now.
Step 1. On the host computer, install and run AnyViewer; click "Log in" and click "Sign up".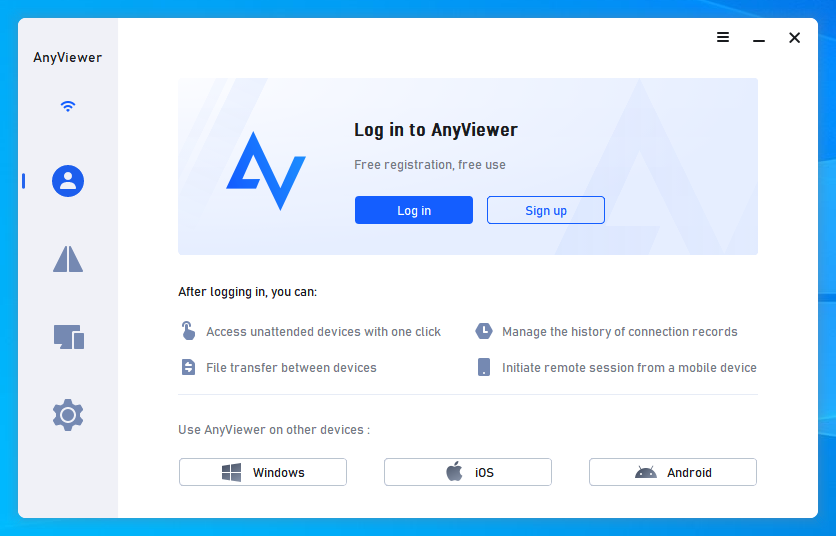 Step 2. Filling all necessary information to create an AnyViewer account and then you'll be logged in to AnyViewer. If you have already signed up an account from its official website, you can sign in directly.
Note: The device will be assigned to the account automatically be assigned to the account you've logged in to.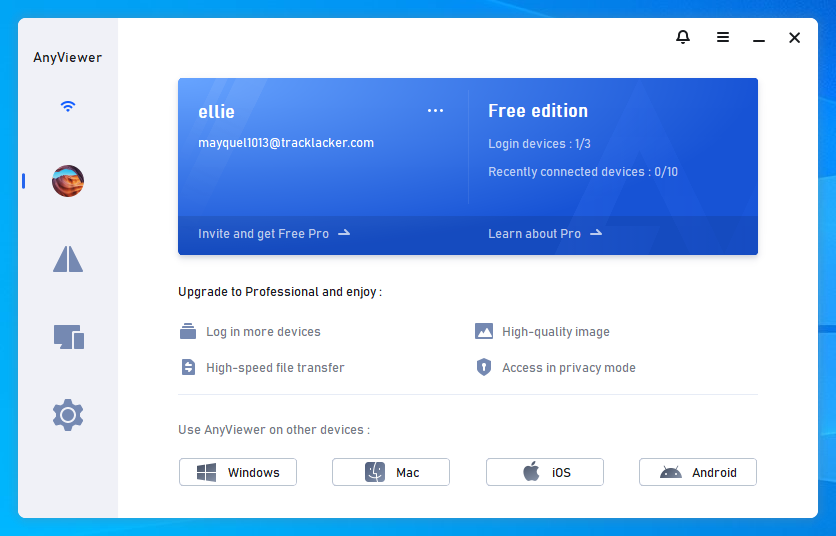 Step 3. On your local PC, log in to the same account of the remote PC and then go to "Device". Locate the distant computer, click it and choose "Remote control" to take full control of the PC.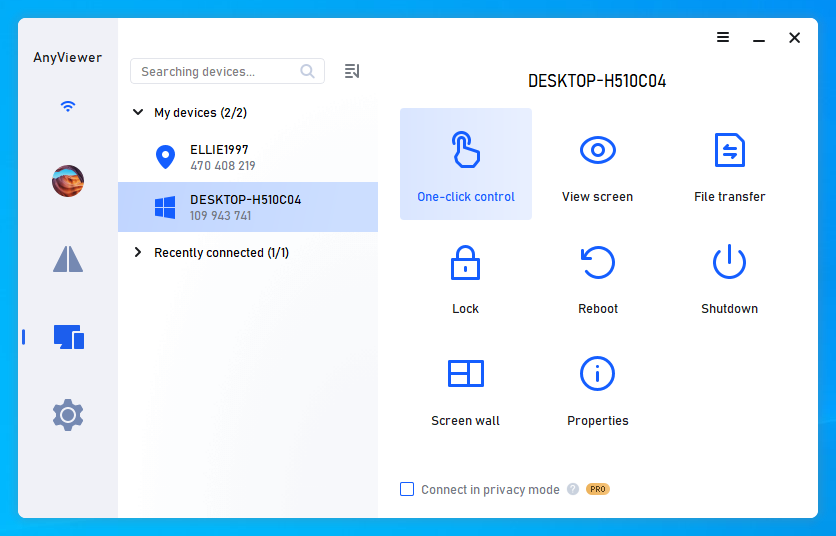 Step 4. Now the connection will be established. Press "Win + R" and then type in "Diskmgmt.msc" on the remote PC. And then you can use Disk Management on remote computer.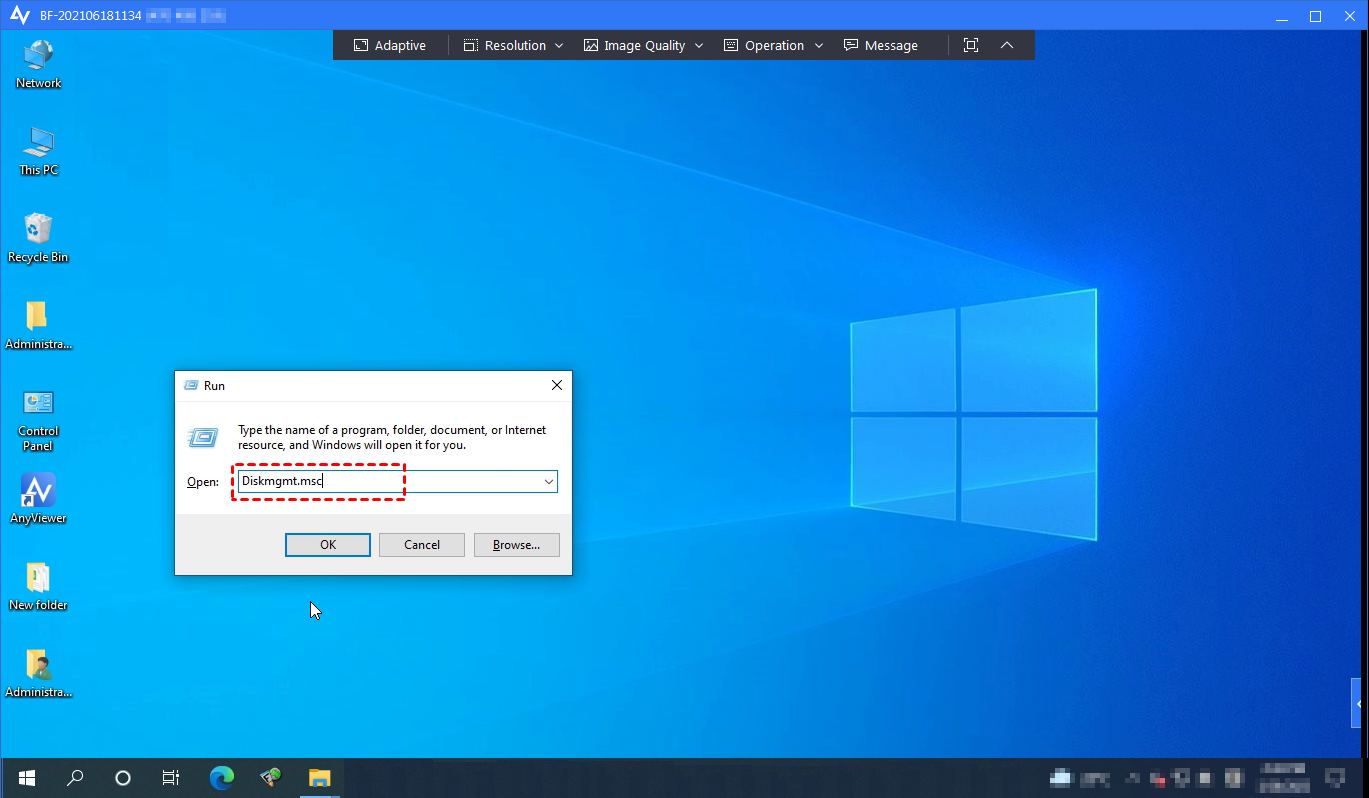 Conclusion
By using remote access tools Remote Desktop or AnyViewer, running Disk Management on the remote computer is not difficult actually. If you are troubled by the gray option "Extend Volume", you can try to use AOMEI Partition Assistant to make the Disk Management easier.