Can I share my iPhone screen on Zoom?
"Can I share my iPhone screen on Zoom?" Absolutely YES! Indeed, sharing your iPhone screen on Zoom is a straightforward process. Zoom, a widely adopted video conferencing and remote control platform, offers a versatile set of features that cater to a variety of needs. These features include high-quality audio and video calls, screen sharing, and chat functionalities.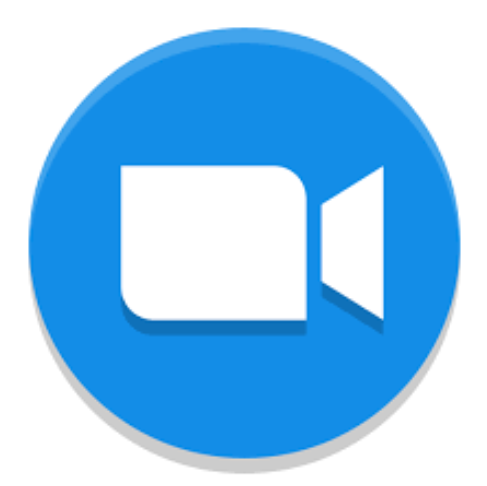 Sharing your iPhone or iPad screen on Zoom is straightforward and useful for various purposes, such as collaborating on work, presenting, or guiding others through tasks. If you're unsure how to do it, this guide will walk you through the process on your iOS device.
How to share iPhone screen on Zoom
Here's a comprehensive step-by-step guide on how to use Zoom iPhone share screen:
Step 1. Begin by launching the Zoom app on your iPhone. Once you've successfully signed into your Zoom account, navigate to the main menu and select "New Meeting."
Step 2. Within the "New Meeting" settings, ensure that the toggle for "Use Personal Meeting ID" is activated, and proceed by tapping "Start a Meeting."
Step 3. This action will activate your iPhone or iPad camera and initiate the Zoom meeting. To initiate screen sharing, simply tap "Share Content," conveniently located at the bottom of your screen.
Step 4. Zero in on the primary option, "Screen," as illustrated in the screenshot below, and proceed to tap it.
Step 5. Confirm that "Zoom" is your selected choice, and then initiate screen sharing by tapping "Start Broadcast." If needed, you can easily control your microphone's status by using the adjacent toggle.
Alternatively, if you're not the host of the meeting, the process for joining a meeting and sharing content is different.
Step 1. You can opt for the "Share Screen" feature directly from the main menu for added convenience.
Step 2. At this point, all that remains is to input either the sharing key or the meeting ID to seamlessly share your device's screen within a Zoom room.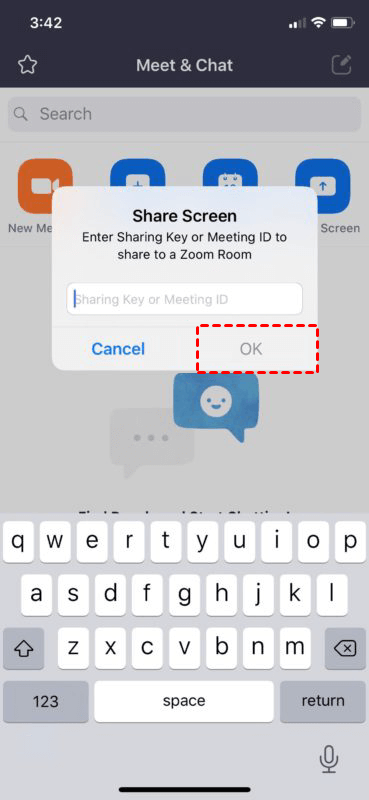 Bonus tip: Try a free Zoom screen-sharing alternative for iOS
Can I share my screen on Zoom on iPhone? Yes, but if you're searching for a more straightforward solution, there are alternatives to explore. As an iOS user, you have the advantage of discovering other free apps and services for screen sharing that might better suit your needs.
One noteworthy choice is AnyViewer, a no-cost remote desktop software equipped with a built-in screen-sharing feature. What sets it apart from Zoom is the ability to seamlessly share your iPhone screen with a PC without the need to initiate a meeting. The process is notably more straightforward compared to Zoom's approach.
Step 1. Begin by downloading the Windows version of AnyViewer onto your PC, then commence the installation process.
Secure and quick app to mirror and access PC
End-to-end ECC encryption; easy and quick to download and install; ultra-simple setup; flexible connection ways.
Step 2. Register on your PC to create your personalized AnyViewer account. This account will serve as the bridge between your devices.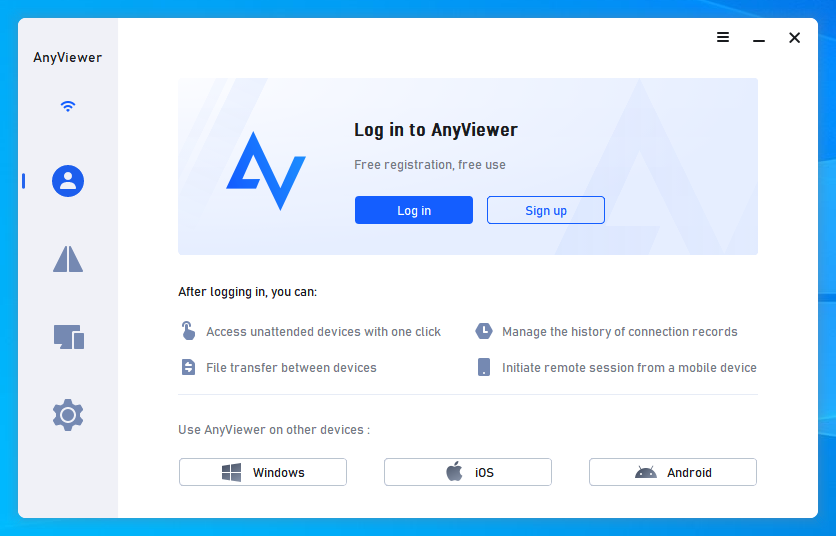 Step 3. Next, procure the AnyViewer iOS app for your iPhone, install it, and use the same account credentials to log in.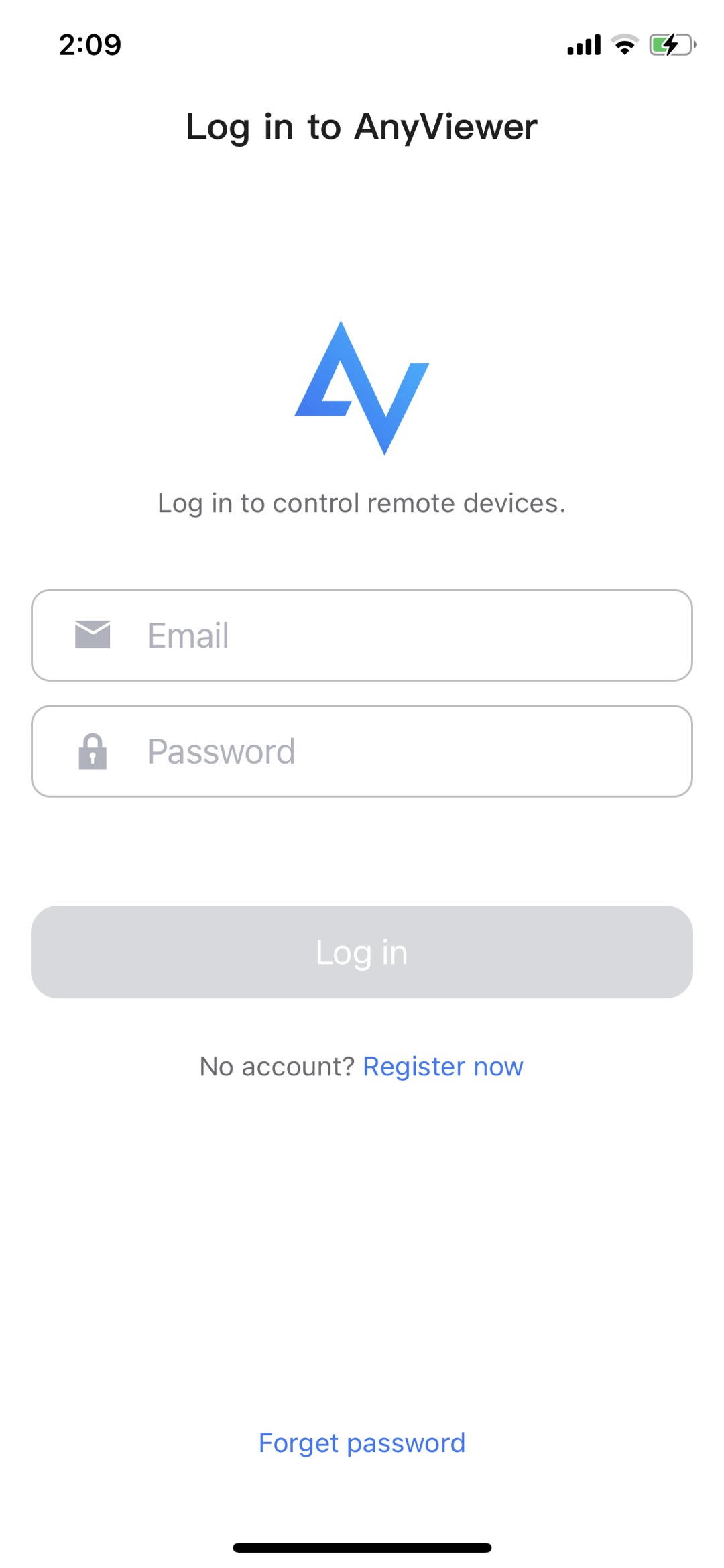 Step 4. Identify your iPhone from your PC and simply click on "View screen."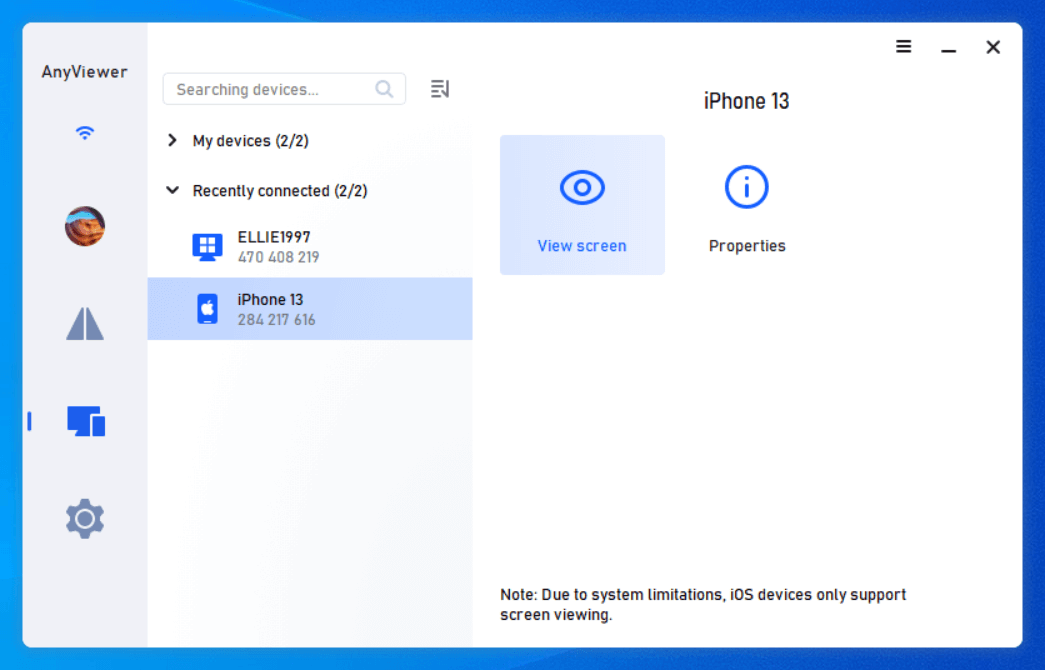 Step 5. To proceed, grant screen access permission on your iPhone.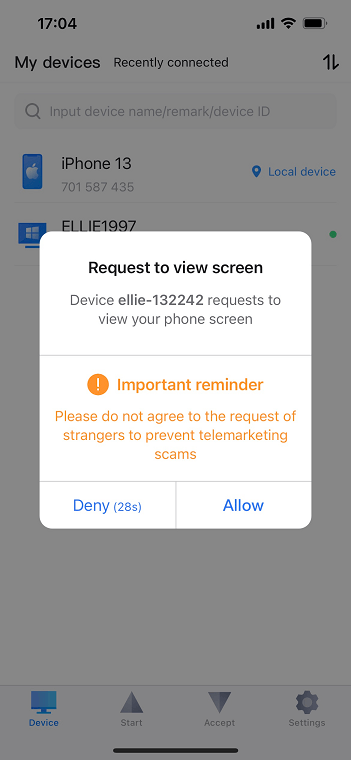 Step 6. With all preparations in place, click the "Start Broadcast" button.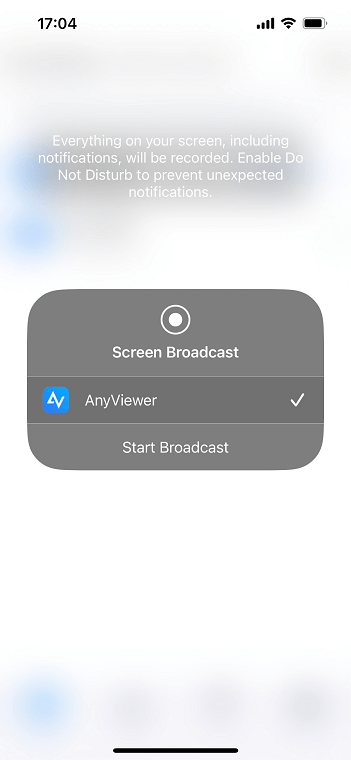 Step 7. Voila! Congratulations, you've successfully established the ability to seamlessly access and control your iPhone screen from your PC, granting you newfound flexibility and convenience.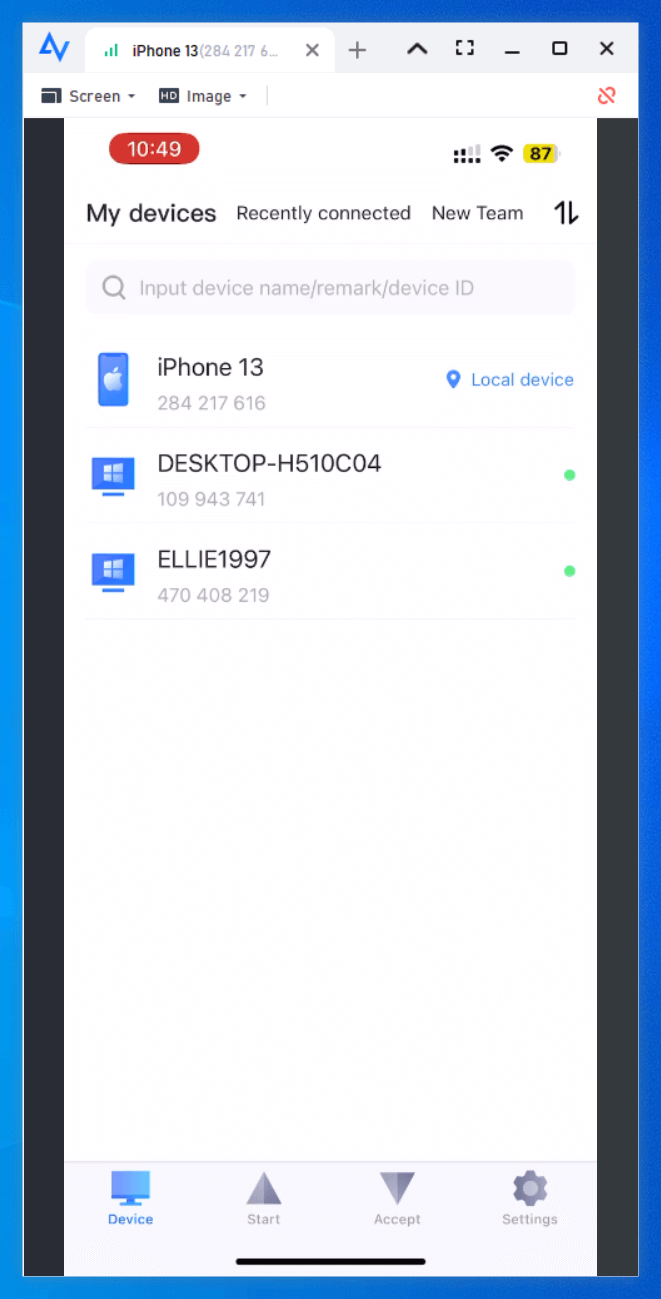 ★Tips:

If you require it, there is the flexibility to upgrade your account to either a Professional or Enterprise plan. This upgrade grants you the ability to oversee a larger number of devices and unlocks access to an array of supplementary features, including enhanced file transfer speeds, privacy mode, group management, and much more.
Additionally, AnyViewer extends its capabilities beyond mere screen sharing by offering the following features:
Unattended remote control: AnyViewer simplifies access to unattended computers, enabling seamless work from anywhere without the necessity of constant supervision.
File transfer: Effortlessly transfer files between your local and remote computers, streamlining the process of exchanging data.
Remote management: AnyViewer empowers users with the ability to remotely manage unattended computers. This encompasses tasks such as locking, restarting, or shutting down the remote computer, delivering both convenience and control over the target device.
The bottom line
"Can I share my iPhone screen on Zoom?" Absolutely YES! In conclusion, sharing your iPhone screen on Zoom is a straightforward process, as detailed in the provided step-by-step guide.
Alternatively, AnyViewer, a free remote desktop software, offers a simpler and versatile solution. This alternative allows you to share your iPhone screen with a PC efficiently, offering various features like unattended remote control, file transfer, and remote management. With these options at your disposal, you can enhance your virtual interactions for work or presentations.