Is PuTTY drag-and-drop file transfer possible?
PuTTY is a popular and widely used open-source terminal emulator and network client application. It primarily functions as a terminal emulator, allowing users to connect to remote computers or devices over various network protocols, most commonly SSH (Secure Shell), Telnet, and serial connections.
Can PuTTY transfer files? YES! There are two tools that would allow you to transfer files to PuTTY, PSCP and WinSCP. PuTTY PSCP is a command-line tool for copying files securely between your computer and a remote server using SSH. It's a text-based tool. While WinSCP is a user-friendly tool with a graphical interface. It shows your local files on one side and the remote server's files on the other.
Is PuTTY drag-and-drop file transfer possible? Unfortunately, the answer is NO. PuTTY does not support drag-and-drop file transfer natively. The only two ways to transfer files using PuTTY are mentioned above. If you want to achieve drag-and-drop file transfer, you may need a PuTTY alternative.
AnyViewer: Best PuTTY alternative for drag-and-drop file transfer
If you're looking for a PuTTY alternative that excels in drag-and-drop file transfer, AnyViewer is a highly recommended free file transfer software. It offers a user-friendly graphical interface and intuitive file transfer capabilities, allowing you to effortlessly move files between your local machine and remote servers. AnyViewer is an excellent choice for those who value simplicity and efficiency in their remote tasks.
Let's check out how to drag and drop file transfer via AnyViewer.
Step 1. Begin by downloading, installing, and launching AnyViewer on your devices.
Step 2. Create an AnyViewer account and sign in on both devices.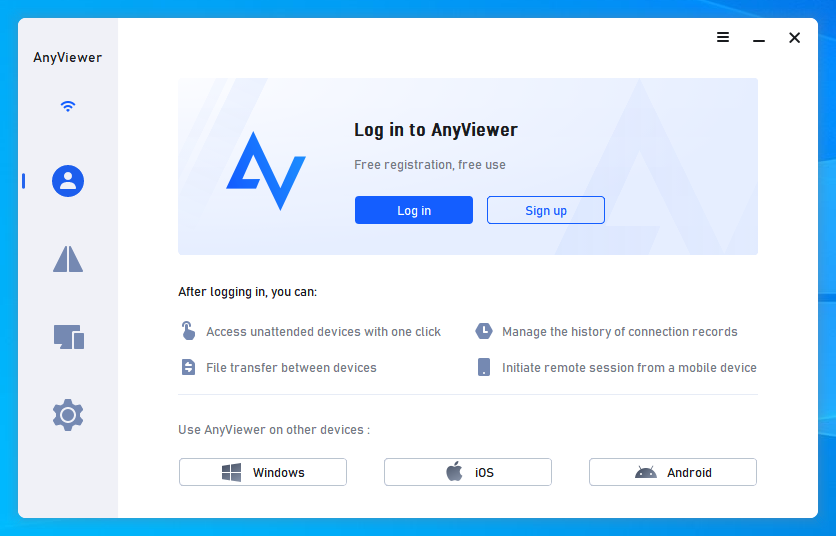 Step 3. On your local device, navigate to the "Device" section to see the list of available devices. Select your desired computer, and then choose "One-click control" to establish remote access.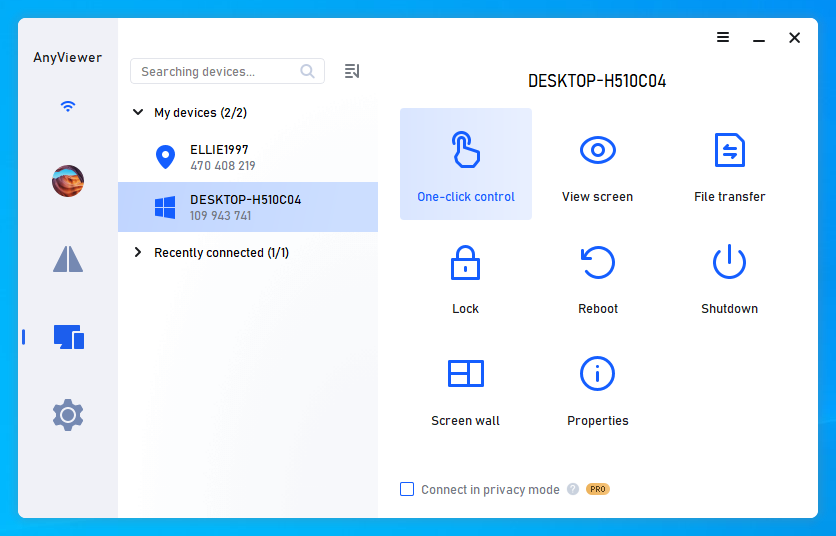 Step 4. During the remote session, you can simply drag the files from the local desktop and drop the files on the remote desktop.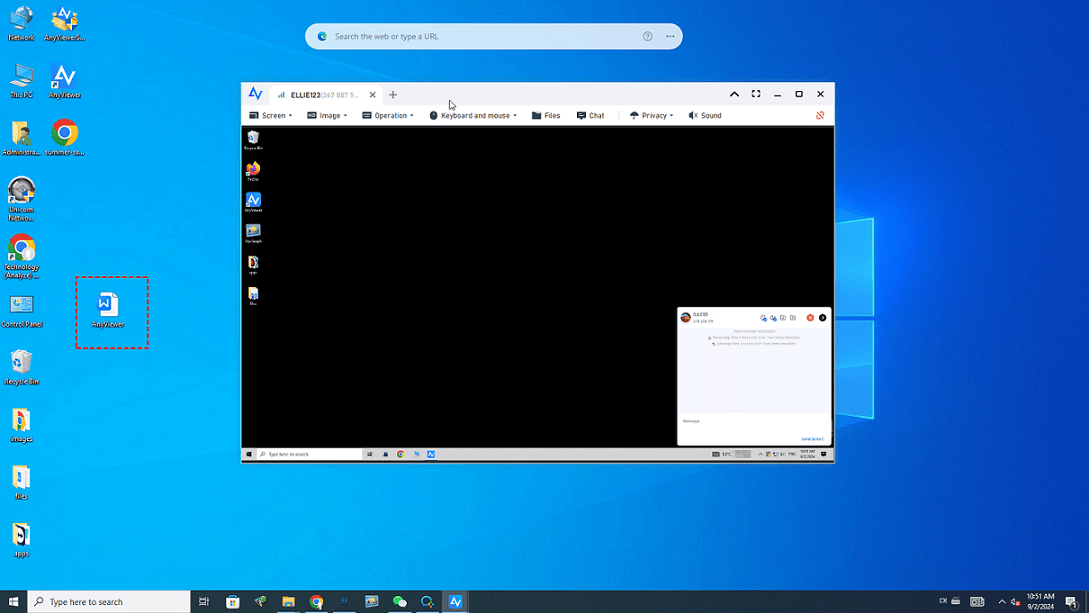 Note: AnyViewer only supports local-to-remote drag-and-drop file transfer. Remote-to-local drag-and-drop file transfer is not supported at present.
AnyViewer also allows you to transfer files between local and remote computers without achieving a connection.
Step 1. After choosing your target computer, click File Transfer.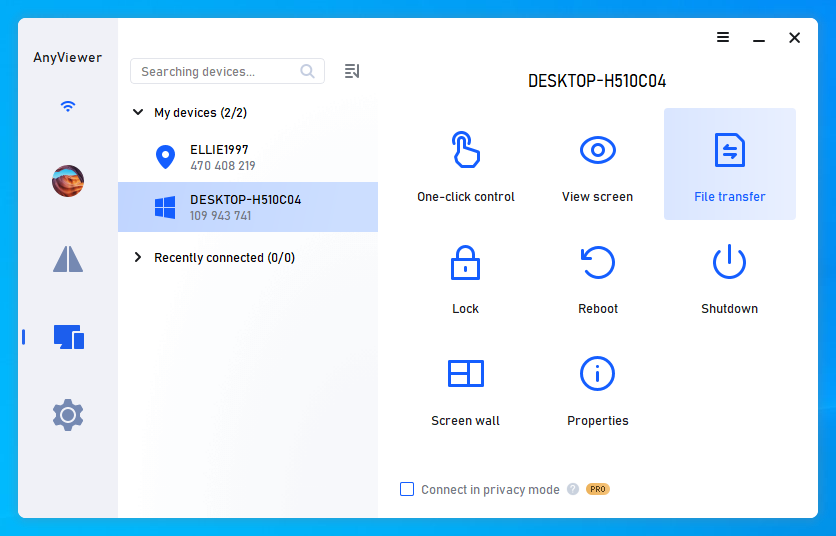 Step 2. A File Transfer dialog box will subsequently appear. The left side of the box displays the path of the Controller computer, while the right side shows the path of the Recipient computer. You can seamlessly transfer files between these devices by selecting the target files and utilizing the arrows provided.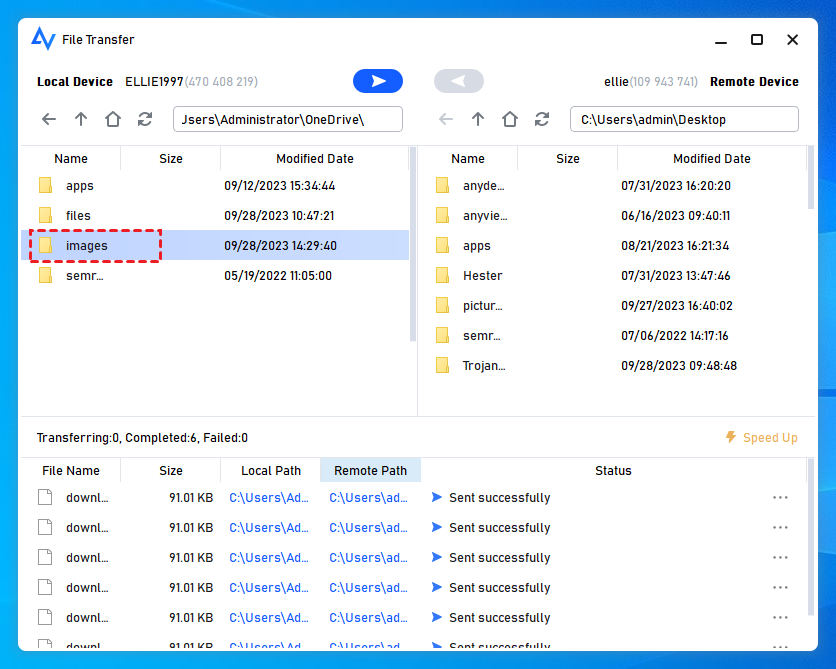 ★Tips:

For those desiring enhanced versatility, AnyViewer provides a Professional or Enterprise version upgrade, delivering a wide array of advantages:

Send larger files: With this upgrade, you can transmit individual files of up to a massive 1TB in size.
Rapid transfers: Enjoy swift file transfers with speeds reaching up to 10MB/s.
Effortless multitasking: Effectively handle multiple file transfers simultaneously, courtesy of the multi-threading feature.
Limitless capacity: There are no restrictions on the quantity of files you can send at once, granting you unparalleled flexibility.
The bottom line
Is PuTTY drag-and-drop file transfer possible? In conclusion, PuTTY, a widely used terminal emulator and network client, provides secure access to remote servers but lacks native support for drag-and-drop file transfer.
However, alternatives like AnyViewer offer a convenient solution for users seeking effortless file transfers. AnyViewer's user-friendly interface and intuitive drag-and-drop capabilities make it an excellent choice. It enables local-to-remote file transfers during remote sessions, enhancing efficiency and simplicity for remote work and remote support.