Enable privacy mode (disallowed) grayed out on the session
When I was trying to enable Privacy Mode on AnyDesk during a remote session, the option was grayed out. Why and how can I fix this?"
- Question from Reddit
AnyDesk Privacy Mode is a feature to allow you black the remote screen and block the remote mouse and keyboard input for increased privacy and security. When the AnyDesk Privacy Mode on remote screen deactivated, there are mainly two reasons.
The first reason is that your license doesn't allow the Privacy Mode feature. Privacy Mode is a feature for the paid license only. You may see this feature grayed out in the taskbar if you're a free license.
The second reason is that you have yet to enable unattended access on AnyDesk in Settings, as the Privacy Mode feature can only be used when unattended access is enabled.
How to fix AnyDesk Privacy Mode on remote screen deactivated
After figuring out the reasons for Privacy Mode on remote screen deactivated AnyDesk, the solutions are clear. First, to use AnyDesk Privacy Mode, you must ensure you are a commercial license user. If the Privacy Mode is still grayed out and you're pretty sure you're a commercial license, you must enable unattended access. Follow the steps below.
Step 1. Open AnyDesk on the remote device you wish to connect to and go to Settings.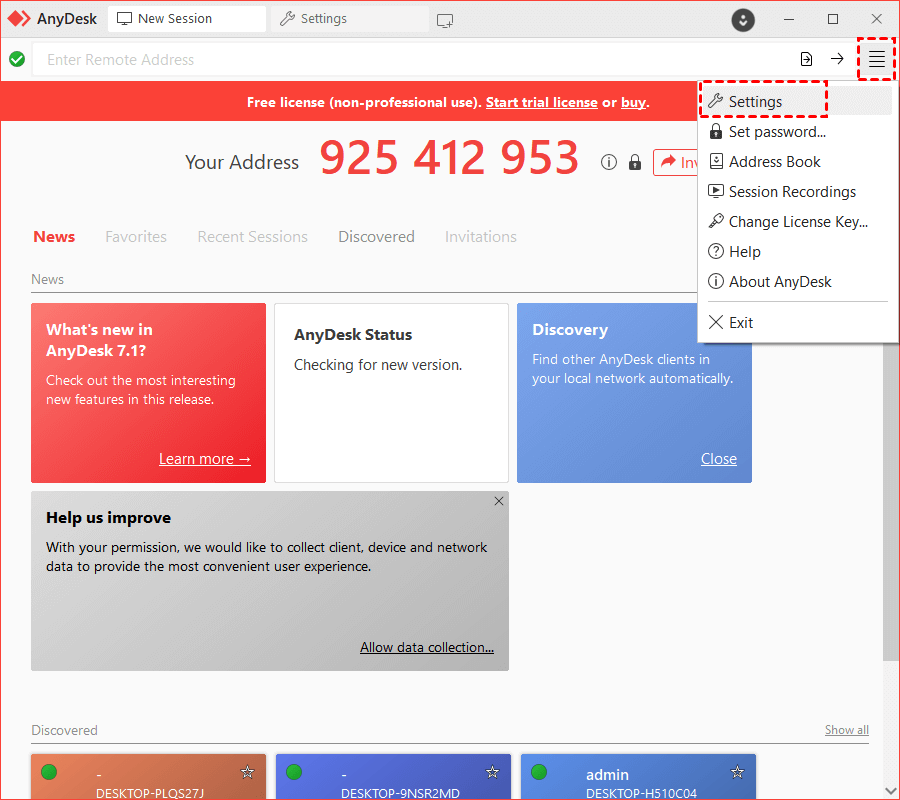 Step 2. Find Security, and click Unlock Security Settings.
Step 3. Click Set password.
Step 4. Set your password for unattended access. Choose Unattended Access under PermissionProfile. Then click Apply.
Step 5. When you now connect to the remote device from your local device via Unattended Access, the screen on the remote side will stay black, and the mouse and keyboard will be blocked.
Step 6. If you go to the Permission button, you'll see that Enable privacy mode is ticked. You can un-tick it to disable Privacy Mode.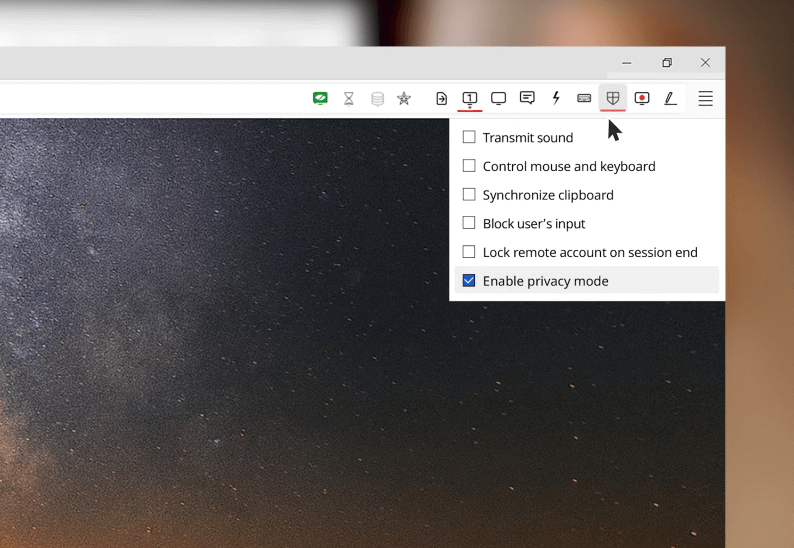 Is there a better AnyDesk Privacy Mode alternative?
If you get an AnyDesk paid license for Privacy Mode, you have to face some unavoidable limitations.
AnyDesk Privacy Mode limitations:

Limited Windows operating systems. AnyDesk Privacy Mode feature is available for Windows 8.1 and above. If your computer runs a Windows 7 OS, you cannot use Privacy Mode even with a paid license.
High price. AnyDesk plans usually are billed annually. So if you want to use Privacy Mode, the lowest price you need to pay is $130.8 (one-year Solo license).
Limited features. The cheapest Solo plan for the Privacy Mode feature only supports 3 login devices and 1 outgoing connection. This is not very price-competitive compared to other remote desktop software.
You'd better choose another remote desktop tool that is worth the money you spend. Like AnyDesk, AnyViewer is the remote access software providing users with Privacy Mode. AnyViewer is the best AnyDesk alternative for users who needs Privacy Mode because:
★AnyViewer Privacy Mode advantages:

AnyViewer Privacy Mode feature is fully compatible with Windows 7+ and Windows Server 2012 R2+.
Both AnyViewer professional and enterprise plans for Privacy Mode can be paid monthly. You only need to spend $9.9 to enjoy Privacy Mode.
The cheapest plan for the Privacy Mode feature offers users more features like 10 assigned devices and 5 simultaneous sessions.
Step 1. On both computers, download, install, and launch AnyViewer. Go to Log in on the Controller computer, and then click Sign up (if you have already signed up on its official website, you can log in directly).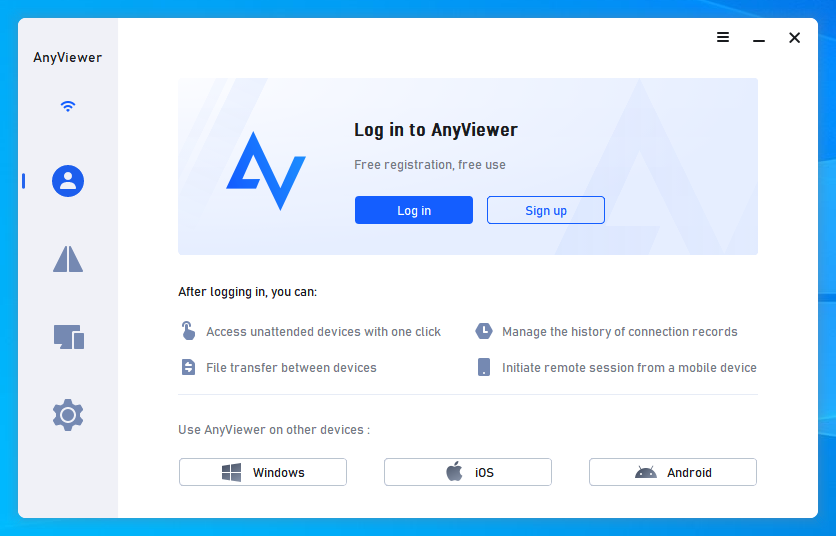 Step 2. Fill out the signup form.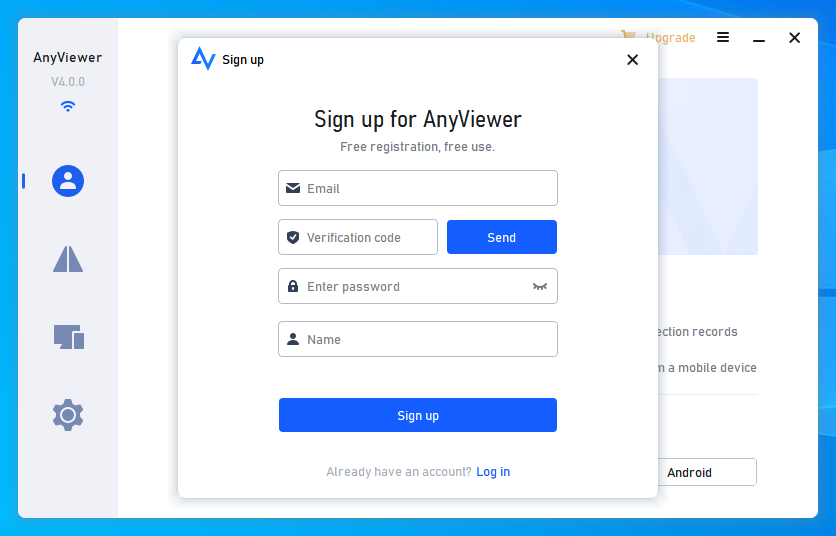 Step 3. You should now see that you have successfully logged into AnyViewer. Your device will be assigned to the account to which you have logged in automatically.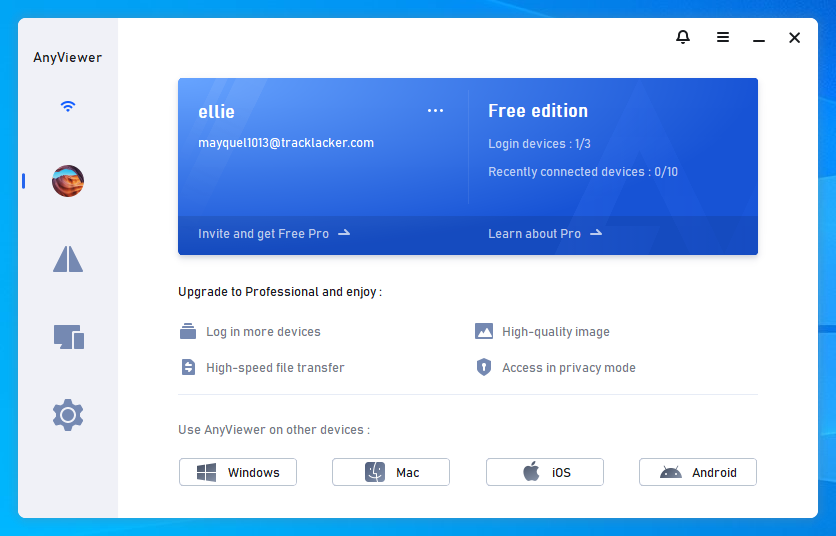 Step 4. Sign in with the same AnyViewer account on both computers, then click the One-click control for unattended remote access.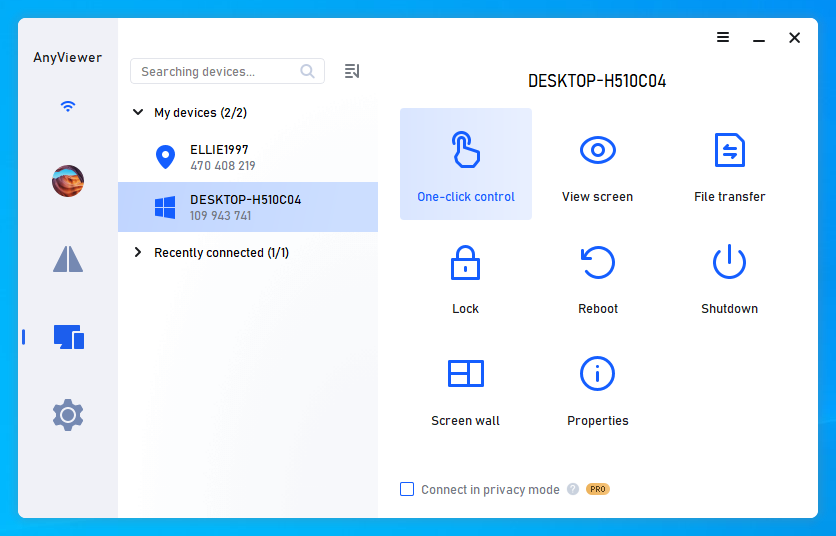 The bottom line
This post offers a stepwise tutorial on how to fix AnyDesk Privacy Mode on remote screen deactivated. You'll get the problem fixed by following the steps here. Besides, we also advise you to choose a more cost-effective AnyDesk Privacy Mode alternative. AnyViewer has fewer restrictions on Privacy Mode and is cheaper than AnyDesk. Download it and get started right now.