Scenario: Can you Chrome Remote Desktop with multiple monitors?
Hi. I work remotely and want to use Chrome Remote Desktop to access my computer. The host has two monitors. How can I access Google Remote Desktop multiple monitors? Thanks for any help!"
- Question from a user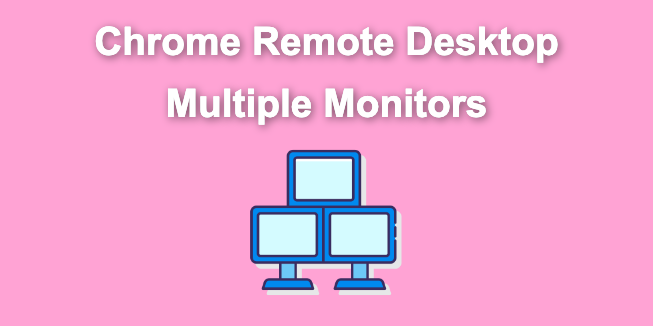 Does Google Chrome Remote Desktop support multiple monitors? Yes! Chrome Remote Desktop provides a convenient way to access your device from anywhere, and you can also access a computer with multiple monitors. Please keep reading to get the instructions!
How to access Google Remote Desktop Multiple Monitors
Before operations, make sure you have Chrome Browser installed on your devices and a valid Google account.
Part 1. Establish a Chrome Remote Desktop connection
Step 1. Press Win+ P and click Extend to set your Windows display mode to ensure the screens can display data from your monitor.
Step 2. On both computers, open Google Chrome and log in to the same Google account.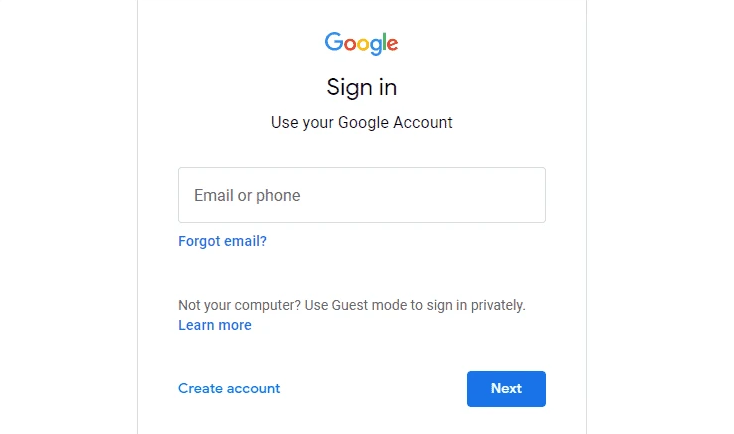 Step 3. Go to Google extensions, search for Chrome Remote Desktop, and click Add to Chrome.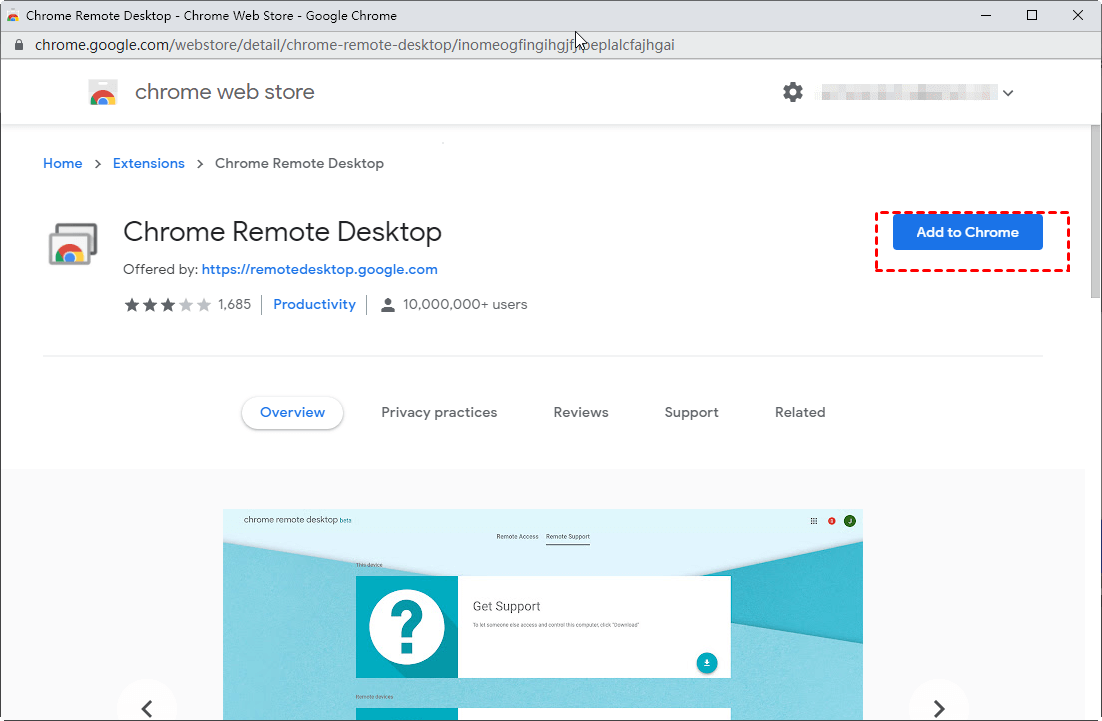 Step 4. Select Remote Access and press the download button.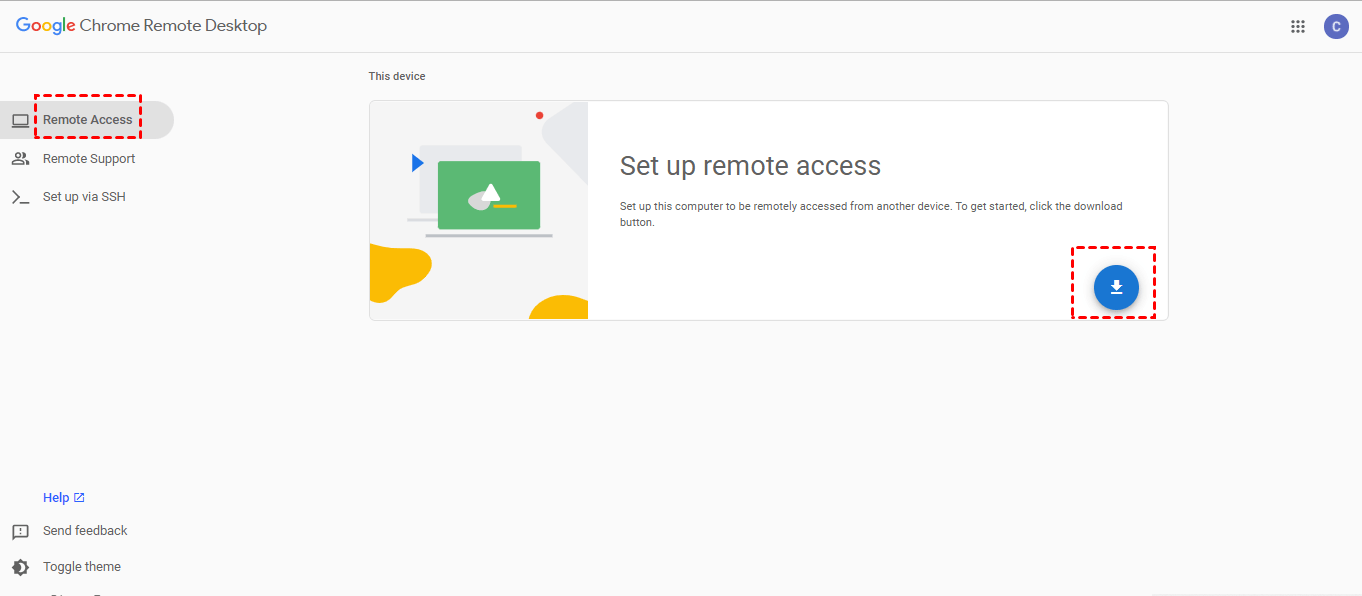 Step 5. Click Accept & Install.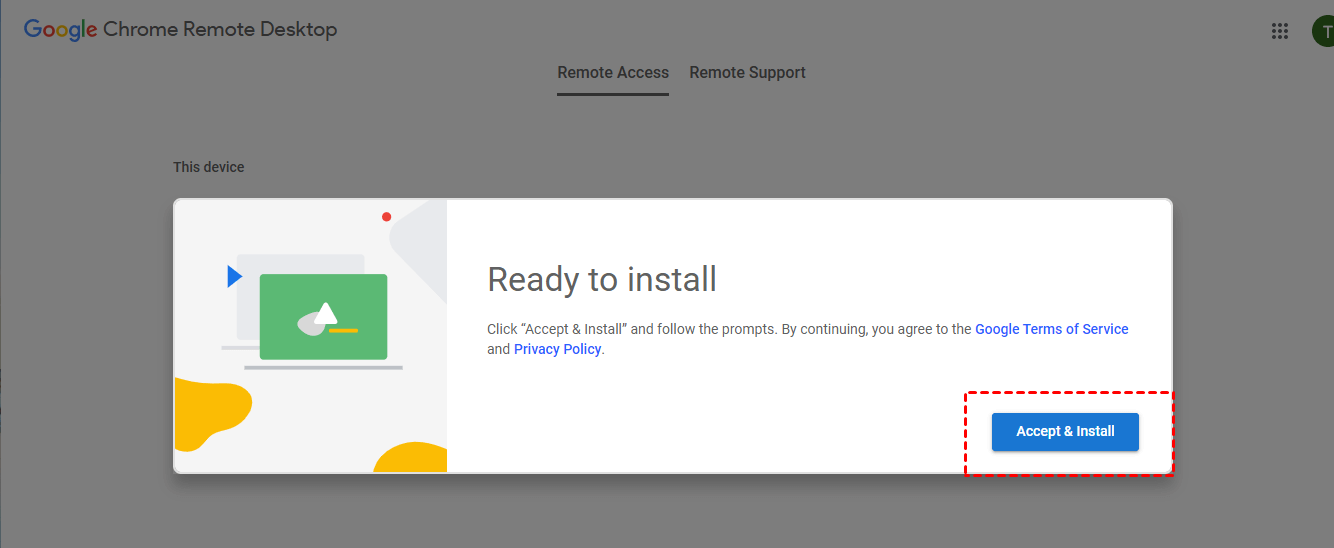 Step 6. Type in a name for your computer and click Next.

Step 7. Set a unique PIN code and click Start.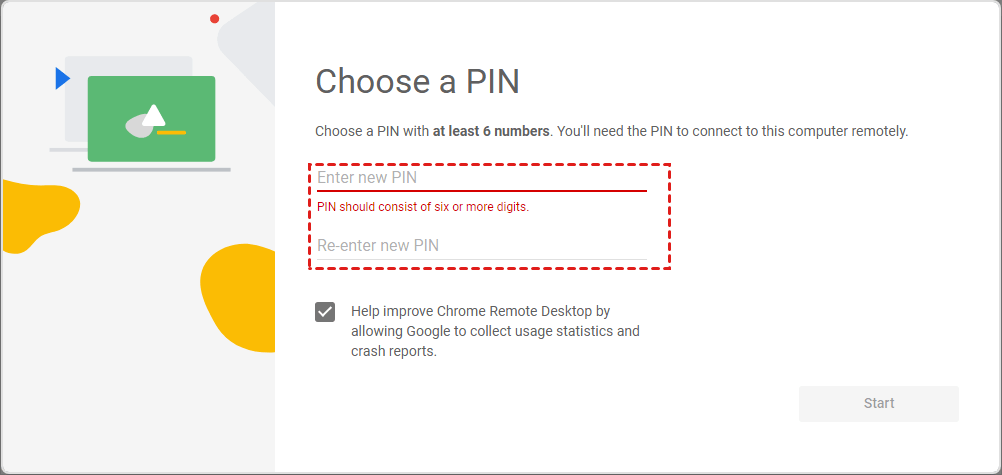 Step 8. On the local computer, you can see the available devices ready for remote access. Click on the remote computer's name.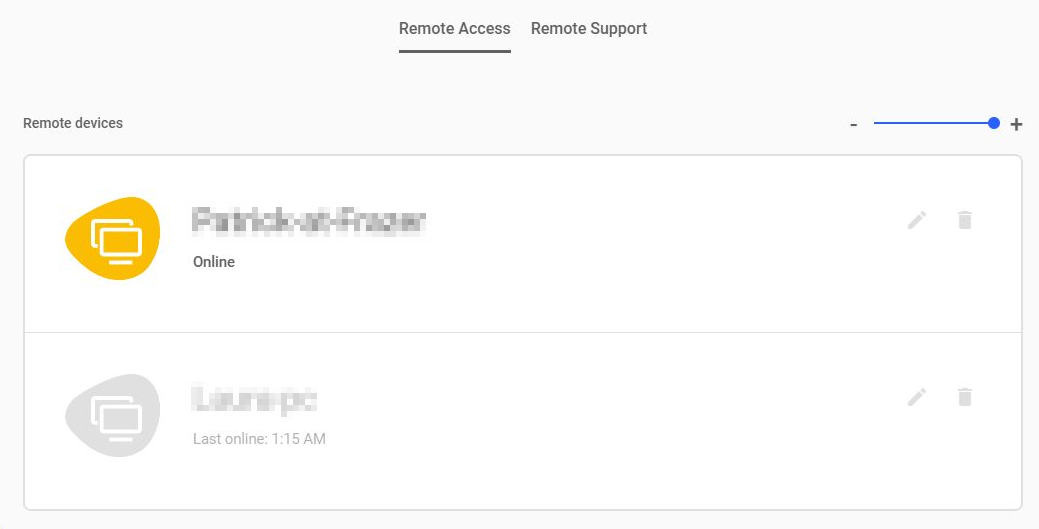 Step 9. Enter the PIN and click the blue arrow to achieve a successful connection.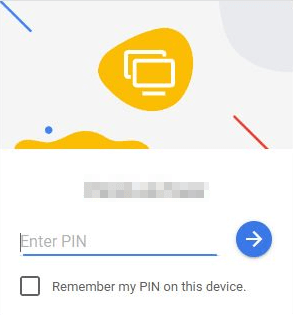 Now you can use Google Remote Desktop multiple monitors.
Part 2. Select what monitor to show on Chrome Remote Desktop [2 methods]
Viewing multiple monitors at once could make the font size too small to read. You can select one of the monitors to display with the following methods.
Method 1. Switch monitors from the Displays setting
Step 1. Click the "Arrow"button on the right pane.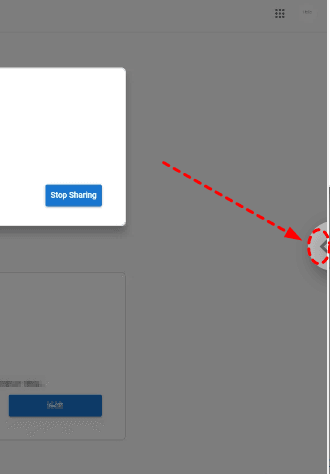 Step 2. Click Displays and click Show all displays.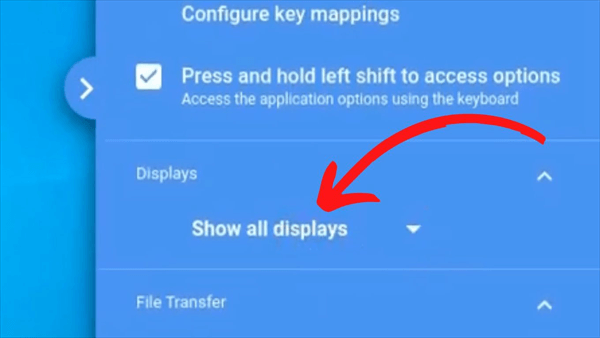 Step 3. Select the screen you want to display.
Method 2. Switch monitors using keyboard shortcuts
To perform google remote desktop multiple monitor quick switch, you need to enable keyboard shortcuts on Chrome Remote Desktop and configure the modifier key.
Step 1. Click the "Arrow" button on the right pane.
Step 2. Click Configure keyboard shortcuts.
Step 3. Enable keyboard shortcuts.
Step 4. Click Change to configure the modifier key.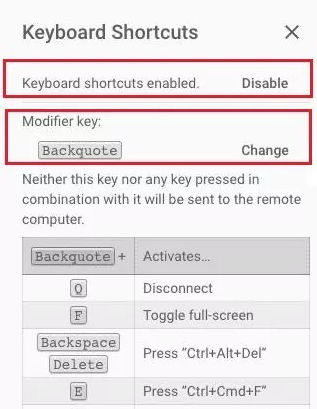 Then you can use the following shortcuts to switch displays on Chrome Remote Desktop.
Show all displays: Modifier key + 0
Show next display: Modifier key + Right arrow
Show previous display: Modifier key + Left arrow
Show display 1: Modifier key + 1
Show display 2: Modifier key + 2
Is there any easier way to remote access computers with multi-monitors?
AnyViewer offers an easier way to remote control multiple monitors with one lick, and you can conveniently switch to each screen in the session. Moreover, AnyViewer has many robust features over Chrome Remote Desktop:
One-click connection. Access unattended remote computer with only one click.
File transfer. Transfer files between devices with ease.
Multiple sessions. In addition to connecting multiple monitors, you can control multiple computers simultaneously via AnyViewer.
Instant chat. Exchange real-time messages with your partner.
Remote lock/reboot/shut down. Lock, reboot, or shut down your remote device with or without taking control of it.
Download AnyViewer on your devices:
Step 1. On the host computer, click Sign up for registration.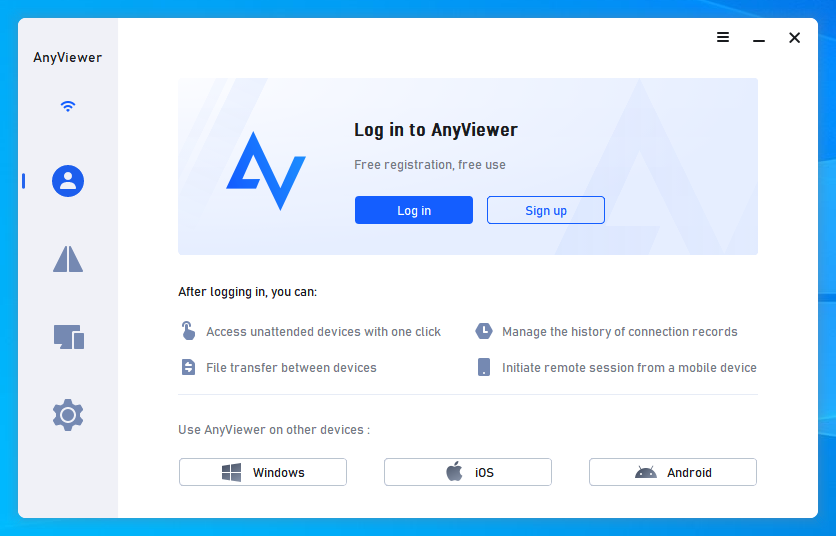 Step 2. Enter the information and click Sign up.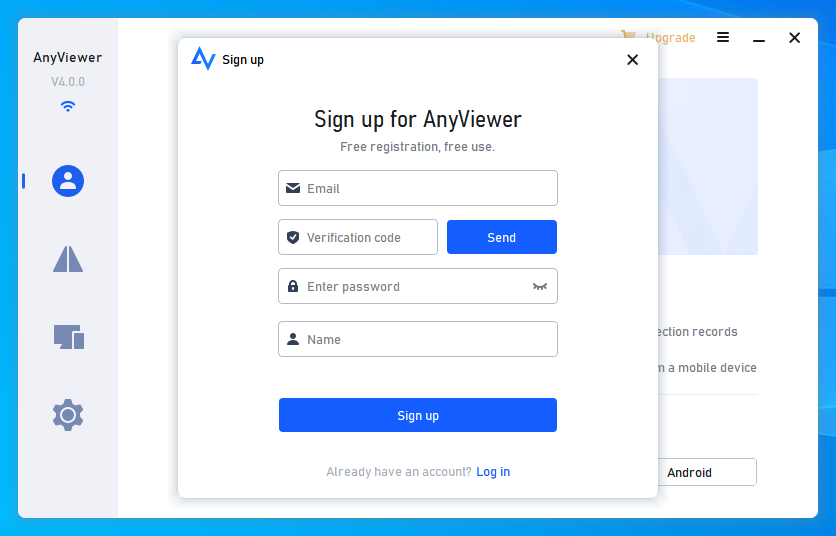 Step 3. Log in to the account you registered before on the client computer, and the device will automatically assign when you log in.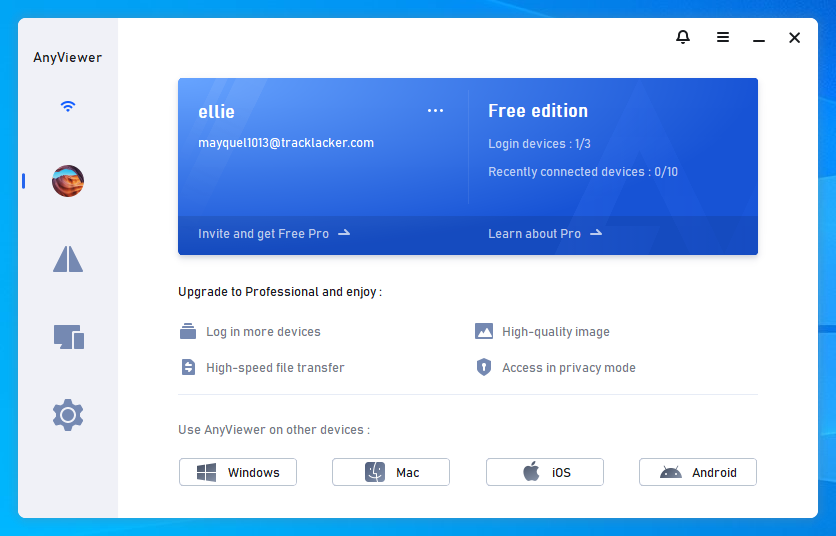 Step 4. Go to Device. Click the computer you want to take control of and click One-click control to start unattended remote access.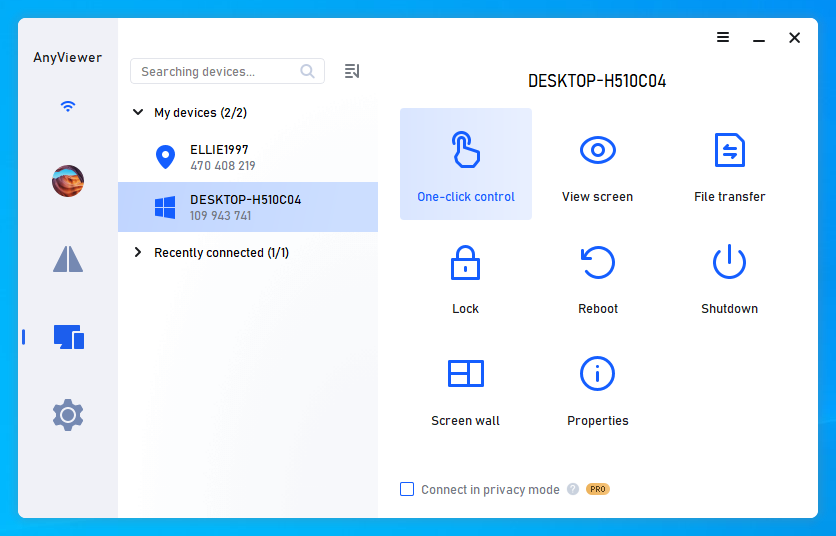 Step 5. You can then see and control the multiple monitors. You can click Screen from the toolbar to select the single screen to display.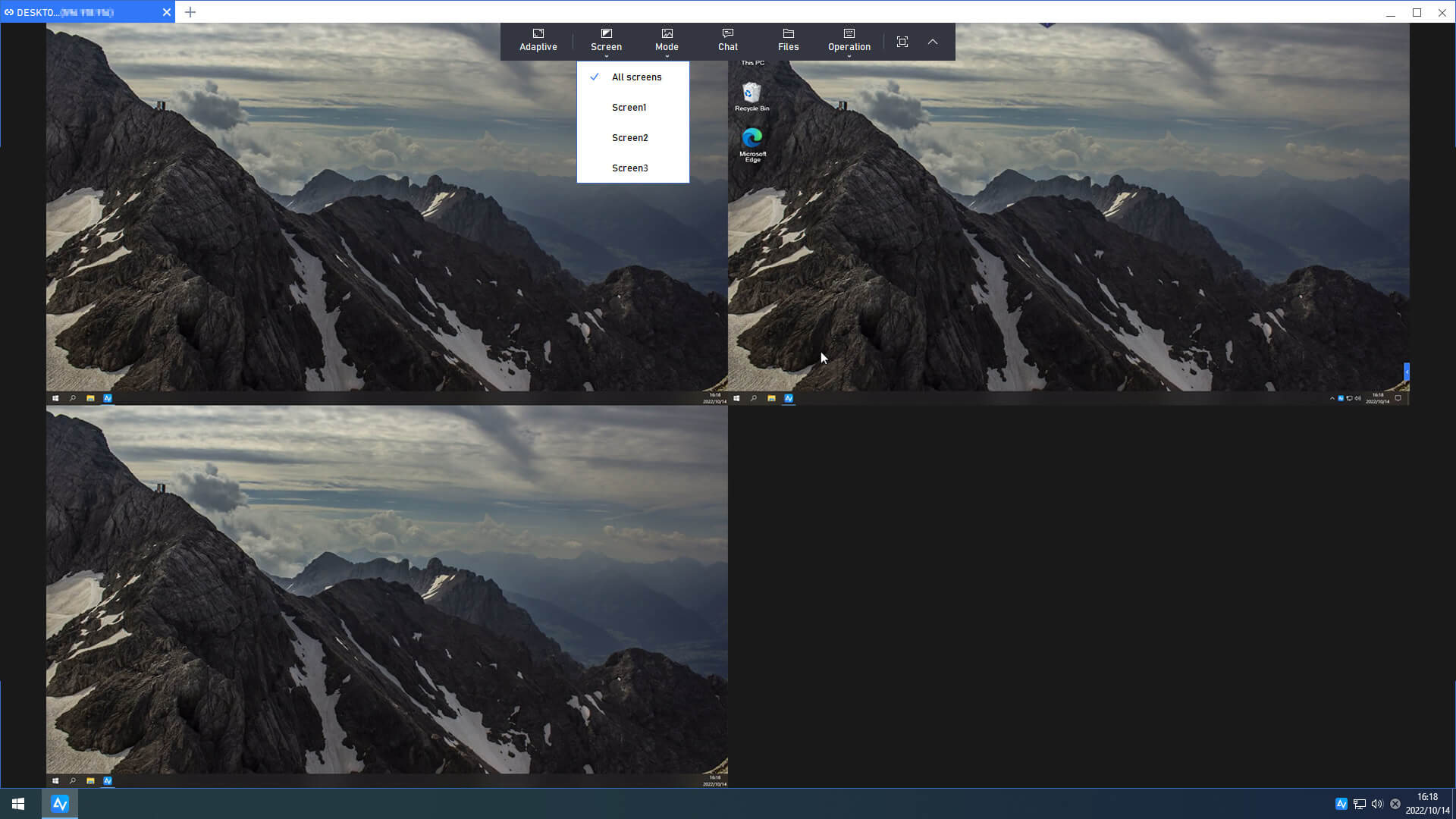 Notes:✎... AnyViewer offers budget-friendly plans for business use. You can subscribe to the Professional or Enterprise plan to gain more rights!

More concurrent channels for connections.
More simultaneous connections. (the Enterprise plan supports 10 simultaneous sessions)
More assigned devices for unattended remote access. (the Enterprise plan can assign 100 computers)
Connection in privacy modeto well-enough protect your data and privacy.
Best performance with high-image quality.
Conclusion
That's all for setting up Google Remote Desktop multiple monitors. We also provide you an easier way to control multiple monitors using AnyViewer. Hope these solutions are helpful to you!