How do I fix copy and paste not working in AnyDesk?
Is there a means to swiftly transfer concise text between two computers? I've experimented with Command C + Command V, but the clipboard remains bereft. Any suggestions here?"
- Question from Reddit
AnyDesk allows you to sync the clipboards between your local and remote devices, so you can easily copy and paste both text and files. However, sometimes users encounter issues with AnyDesk's copy-paste function not working. But don't worry, fixing clipboard synchronization problems is quite simple. You just need to check a few important settings.
How to fix AnyDesk copy paste not working [3 solutions]
If AnyDesk copy and paste not working, you can consider trying the following three proven solutions to resolve the issue.
Solution 1. Check AnyDesk Security settings
If you encounter difficulties pasting text from your clipboard into AnyDesk, making adjustments to the program settings is the key.
Step 1. Start by logging into your AnyDesk accounts on both devices. Then, click on the menu button located in the upper right corner and navigate to "Settings."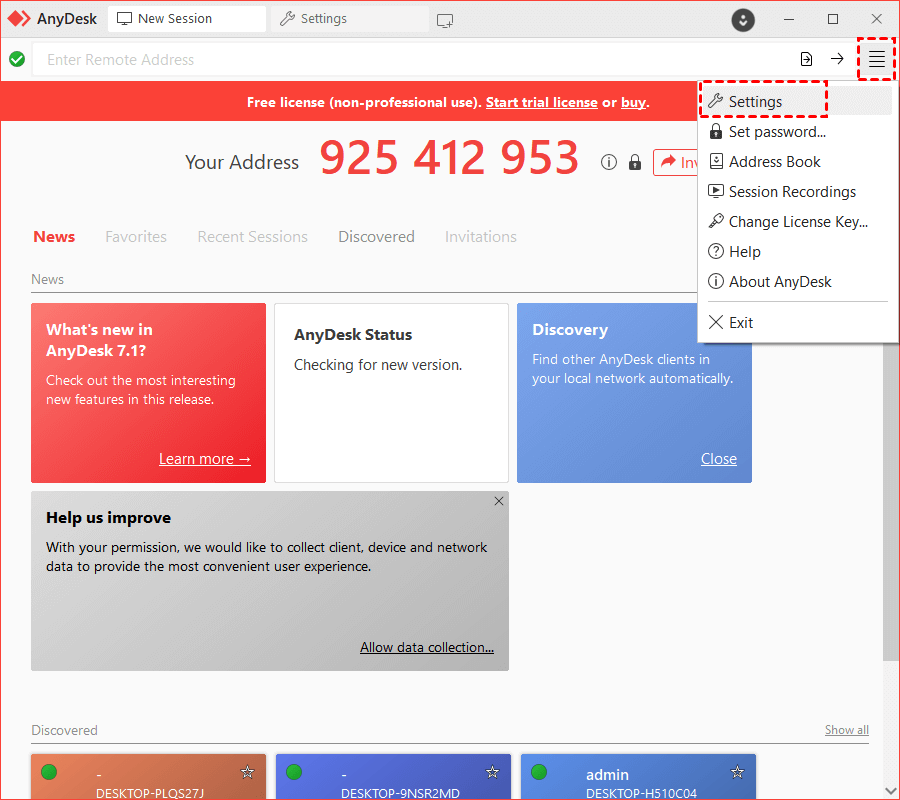 Step 2. In the settings, locate the "Security" section and ensure that the boxes next to "Synchronize text clipboard" and "Synchronize file clipboard" are checked.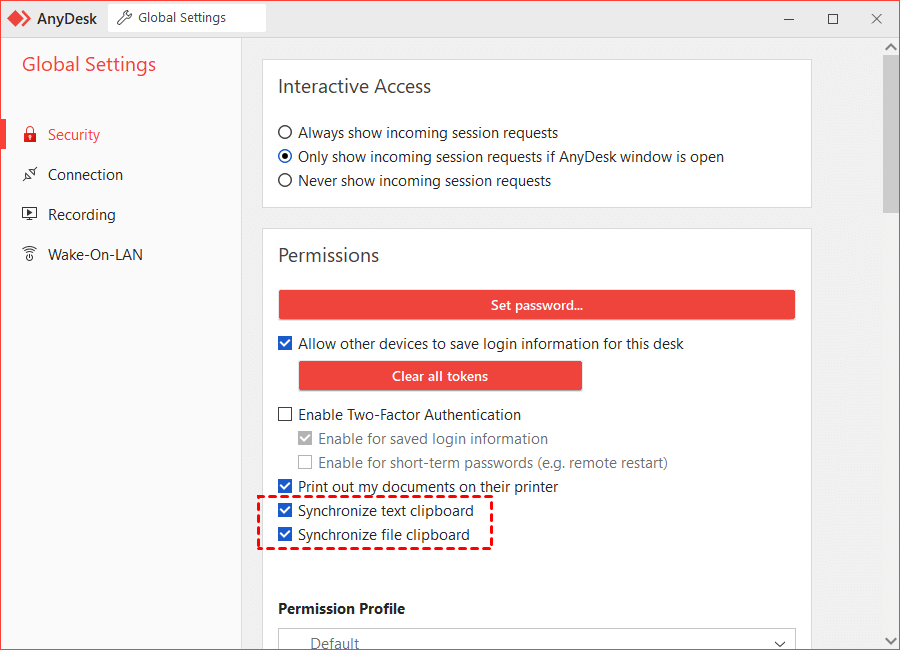 Step 3. Continue scrolling down and make sure the boxes next to "Control my device's keyboard and mouse," "Access my device's clipboard," and "Access my device's clipboard to transfer files" are also checked.
Solution 2. Change keyboard layout
While conducting a remote session, you'll notice a keyboard icon at the top bar, also referred to as "Keyboard layout." Based on user feedback, switching it to "Map 1:1" might be a helpful step to address this problem.
Solution 3. Try an AnyDesk alternative
If the aforementioned solutions have proven ineffective in resolving the AnyDesk copy paste text not working issue, your remaining option is to explore an AnyDesk alternative that offers clipboard synchronization. AnyViewer emerges as a prime choice in this regard.
This free remote desktop software is compatible with Windows, iOS, and Android platforms. Developed by a skilled technical team, AnyViewer guarantees a seamless and efficient clipboard synchronization experience. Users can effortlessly copy and paste text between their local and remote computers without encountering any hitches.
What truly sets AnyViewer apart as the superior AnyDesk alternative is its cost-effectiveness. AnyViewer is available for free use in both personal and commercial contexts, boasting a plethora of remarkable features such as file transfer, remote sound, and multi-session capabilities. In stark contrast, AnyDesk's free version is limited to personal use, with restricted features. The moment it detects commercial usage, your connection is blocked.
It's worth noting that, as of now, AnyViewer does not support the direct copy and paste of files between local and remote computers. However, you can conveniently transfer files using the drag-and-drop method or the file transfer manager.
To get started, download and install AnyViewer.
Step 1. Open AnyViewer and sign in using your account credentials.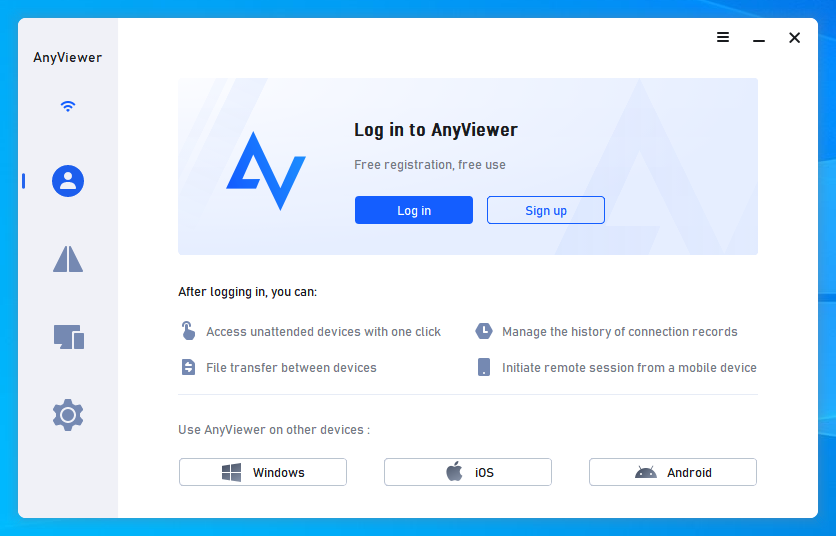 Step 2. After logging in, you'll be greeted by the user interface.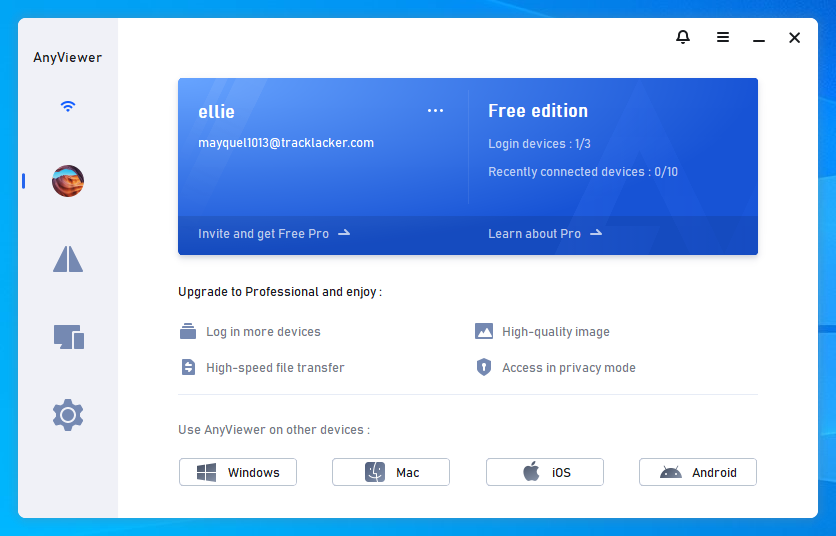 Step 3. On your client computer, navigate to the "Device" section. Locate the PC you wish to control and initiate an instant remote connection by clicking "One-click control."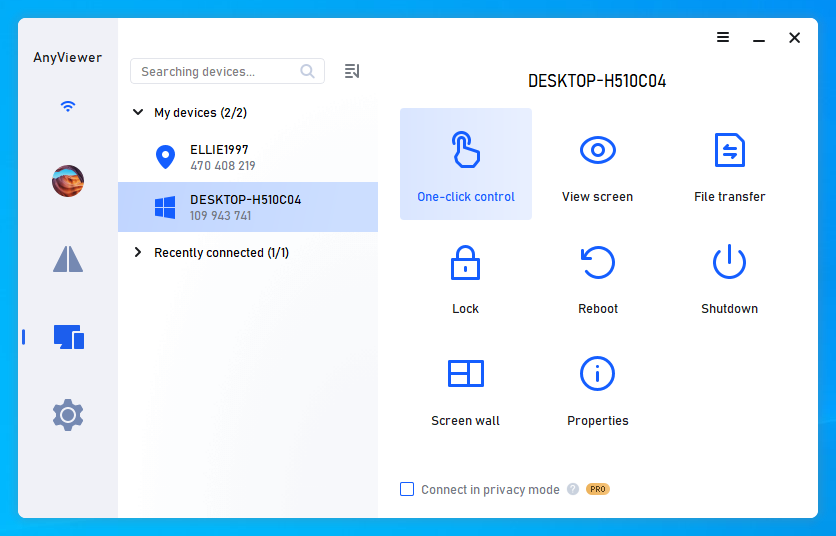 ★Tips:

For an even more enriched experience, you might want to contemplate upgrading to a Professional or Enterprise plan with AnyViewer. Here's what you stand to gain:

Enhanced device control: Effortlessly oversee multiple unattended access devices.
Seamless multi-tasking: Manage several remote sessions concurrently with utmost ease.
Rapid file transfers: Swiftly transfer large files between devices without a hitch.
Privacy mode: Access remote devices while maintaining a darkened screen and a disabled keyboard for enhanced privacy.
...
The bottom line
In summary, resolving AnyDesk copy paste not working issues involves adjusting clipboard synchronization settings, trying different keyboard layouts, or considering AnyViewer as a capable alternative. AnyViewer offers cost-effective and feature-rich remote desktop functionality, making it a compelling choice for both personal and commercial use. Explore these solutions to enhance your remote computing experience.