What is RDP Session Input Handler?
RDP Session Input Handler, also known as rdpinput.exe, belongs to Microsoft Windows Operating System and was most often developed by Microsoft Corporation. The first version of rdpinput.exe for Windows 8 was introduced on 08/01/2012 in Windows 8. The newest file release date for Windows 10 was 07/29/2015. Rdpinput.exe is included in Windows 10, Windows 8.1, and Windows 8. The rdpinput.exe file is mostly used to ensure the proper running of some programs.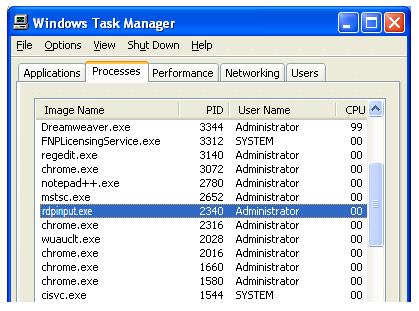 How to fix rdpinput.exe RDP Session Input Handlererror
If the rdpinput.exe file is missing, you may encounter issues when trying to launch applications or games. Often, you will get an error message that says "rdpinput.exe missing" which tells you which specific file needs to be restored so that the application or game can continue functioning.
Here in this part, we'll introduce how to fix rdpinput.exe RDP Session Input Handler error.
Method 1. Conduct a System Restore
The first method is to restore your PC back to the latest restore point or backup image before the error occurred.
Step 1. Press Win + R to open the Run box. Type in "rstrui" in the box and press Enter. This will open the system recovery utility. Click Next.
Step 2. You'll see a list of dates. Choose a relevant restore point and then click Next.
Step 3. You'll need to confirm the restore. If there's nothing wrong, click Next.
Step 4. Click Finish. At this point, your computer will reboot normally and boot up with a restored version of Windows, and the rdpinput.exe error should be resolved.
Method 2. Run System File Checker (SFC)
The second method is to use SFC (System File Checker) to repair the corrupt or missing rdpinput.exe file.
Step 1. Open the Run box, enter "cmd" and hit OK to open Command Prompt.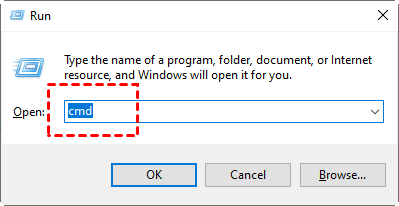 Step 2. In Command Prompt, type in "sfc / scannow" and press Enter. A system check will begin after you enter the command. Please be patient as this will take some time. When the procedure is finished, you will see whether the problem got fixed or not. If not, proceed to the next method.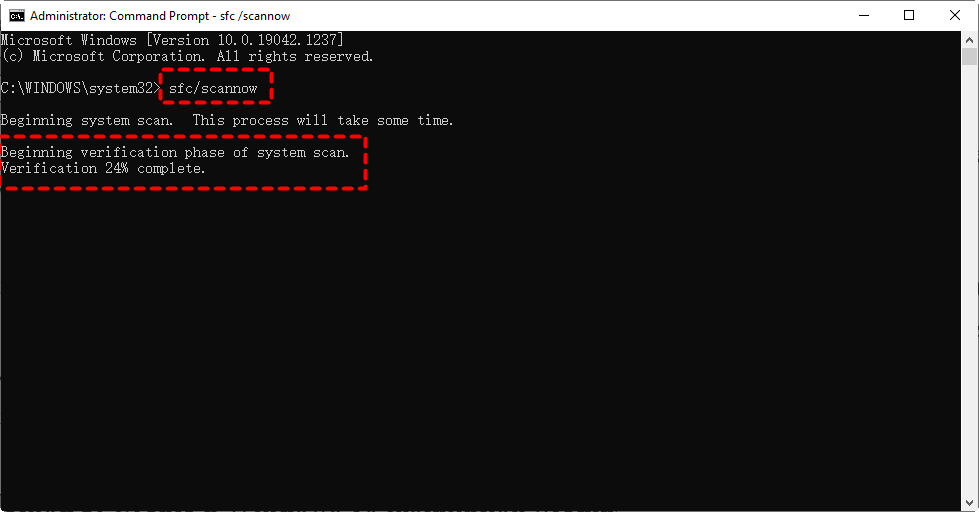 Method 3. Perform a Windows Update
If the first two methods haven't resolved your problem, you should consider running Windows Update. Many rdpinput.exe error messages can be attributed to an out-of-date Windows operating system.
Step 1. Press Win + S, type in "Update" in the search box, and press Enter.
Step 2. Click Check for Updates in the dialog box.
Step 3. Click Install Updates if there are updates available for download. After the update is complete, restart your computer.
Method 4. Download and replace your rdpinput.exe file
If the first three approaches don't work for you, you can try a more forceful one (Note: Not advised for novice PC users) by downloading and replacing the correct rdpinput.exe file version.
Step 1. Download the correct rdpinput.exe for your Windows version from the internet. Pay attention to the following two parameters:
Note whether it's a 64-, or 32-bit file. For 64-bit programs, use 64-bit files.
It's best to choose those EXE files whose language corresponds to the language of your program, if possible.
Step 2. Place the downloaded file in the directory appropriate for your Windows version:
Windows 10: C:\Windows\System32\
Windows 8.1: C:\Windows\System32\
Windows 8: C:\Windows\System32\
Step 3. Restart your computer.
Closing words
This post primarily introduces rdpinput.exe, the executable file of RDP Session Input Handler, and 4 methods to fix rdpinput.exe RDP Session Input Handler error. If you happen to encounter the rdpinput.exe error, try these methods one by one.
Before heading to the end, we would like to introduce a free remote desktop tool for you. It is called AnyViewer. It provides the best remote solutions for users, allowing users to remotely control another control and do anything they want, even troubleshooting computer problems as we mentioned above. You'll feel you are sitting in front of the remote computer. If your computer has any problem and you are not able to reach it, try this free remote desktop software.