What is remote access?
What does remote access mean? Usually, remote access refers to the ability of an authorized user to remotely access a computer or network from another device situated at a distant location. Users are able to access the resources stored on another computer or network and even take complete control of it if they are granted remote access.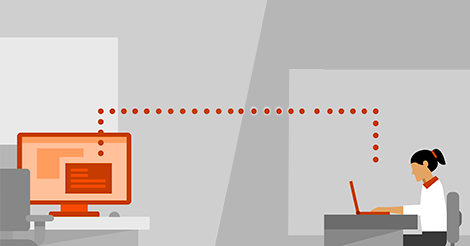 How does remote access work?
Typically, all remote access solutions generally work in a similar way. In all remote access connections, there are three main components.
Remote Access Server: It's one server in the organization network that is the destination of all remote access connections.
Remote Access Client: All computers that remotely connect to the network, are called remote access clients or remote computers.
The type of communication and infrastructure it uses: They include many types such as VPN, cloud service, Remote Desktop, third-party software and etc.
What are the types of remote access?
Remote access can be achieved by taking many different forms. Here we'll introduce the most popular three types of remote access:
Remote access software
Virtual Private Network (VPN)
Cloud services
Remote access software
What is remote access (remote connection) software? Remote desktop software makes it possible to connect to a computer in another place via an internal network or the internet, allowing them to view and operate it as if they were sitting right in front of it. You can browse or transfer files, upgrade computer systems, play games, and troubleshoot computer issues, among other things.
Existing remote access software is of all kinds, some of which are charged and some of which are free. Probably the most widely used remote access software is the free Windows built-in Remote Desktop (RDP). With the IP Address and user name of the host computer, users could remotely control it via Remote Desktop.

Virtual Private Network (VPN)
Virtual Private Network (VPN) mainly creates a secure Internet connection between users and the network through advanced encryption and tunneling technology. It is called a virtual network because the connection between any two nodes of a VPN is based on the network platform provided by public network service providers.
Simply put, your traffic data is transmitted to the VPN server of an Internet provider through a secure channel. Through this server, your encrypted data, hidden geographical location, and IP address are sent to the network station you want to browse, enabling you to achieve remote access. But note that, compared with remote access software, remote access enabled by VPN can only allow you to access the resources shared on the same network, instead of taking control of the other devices.
Cloud services
Companies that provide cloud services enable users to store files and applications on remote servers and then access all the data via the Internet. With cloud solutions, data files can be downloaded to remote computers. This means the user is not required to be in a specific place to gain access to it, allowing the user to work remotely.
Again, cloud services only allow you to access data that has already been stored on remote servers. With remote desktop software, you can access a specific desktop, the files, the applications, and everything else related to that desktop from a remote location. Therefore, even cloud service provides a form of remote access, it still can't be a replacement for remote access software.
Why is remote access important?
Having realized what is remote access, its types, and how it works, we should have a basic understanding of why remote access is important. Different people use remote access for different purposes. Here's a remote access example. Even if you work at the office every day as an IT expert, you may occasionally be required to respond to an after-hours emergency or work remotely during a travel-inhibiting event such as snowfall.
What are the advantages and disadvantages of remote access?
The following are the primary benefits of remote access:
Time-saving. Remote access enables you to access or transfer data, like files or folders, on a work PC from home without spending time going to the office from home.
Break space limit. With remote access, you can remote into your office computer even if you're on a business trip abroad.
Improve working efficiency. One IT professional can remotely access multiple computers to troubleshoot problems at the same time, improving his working efficiency significantly.
Cost-saving. Remote access breaks the time and space limits, helping you save traveling fees. Besides, there's much free remote access software for your choice now.
Of course, remote access has its shortcomings:
Security concern. Remote access may bring additional vulnerabilities that could be used as attack points. For instance, it isn't easy to keep tabs on everyone accessing your system remotely. You can't physically authenticate all the users. And that makes it easy for attackers to infiltrate the system using genuine accounts, and then leave unnoticed.
Network dependency. The effect of remote access is greatly dependent on your network speed. You need a stable Internet connection to maintain your workflow. Otherwise, even the slightest downtime can potentially affect your productivity.
Find a fully satisfactory remote access solution
How to realize remote access? The best way we suggest here is to find remote access software. You can use AnyViewer, the free yet professional remote control software for Windows. It is developed by a skilled team, providing you with fast and stable remote access. Also, it is secured by Elliptic Curve Cryptography (ECC) encryption, protecting your data from leakage. If you're just looking for free remote access software with powerful functions, try AnyViewer.
Step 1. Download, install and launch AnyViewer on both computers. Go to Log in, and then click Sign up. (If you already have signed up on its official website, you can log in directly.)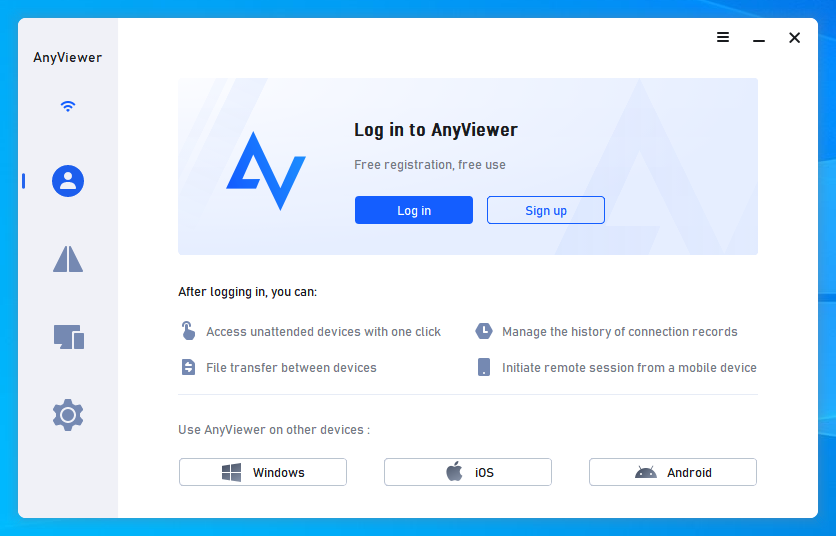 Step 2. Fill in the signup information.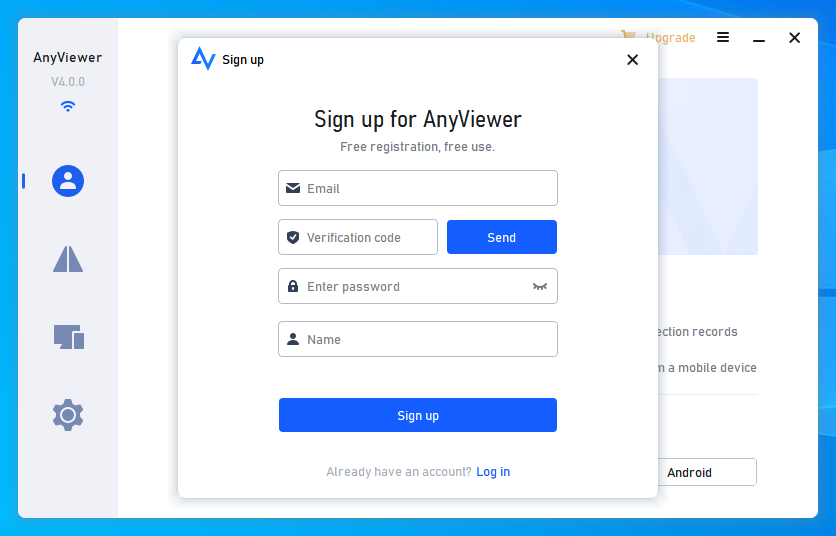 Step 3. Then you can see you successfully logged in to AnyViewer. Your device will automatically be assigned to the account you've logged in to.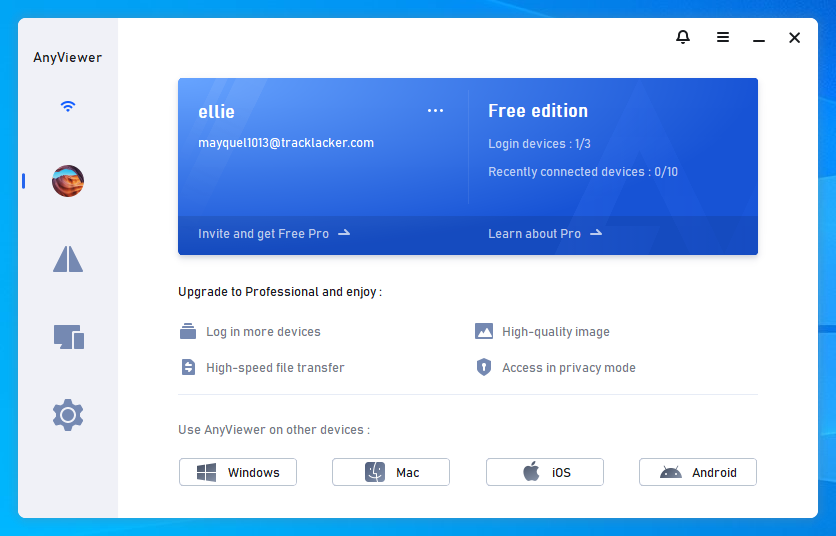 Step 4. Log in to the same AnyViewer account on the other device, then you can achieve unattended remote assistance by clicking One-click control.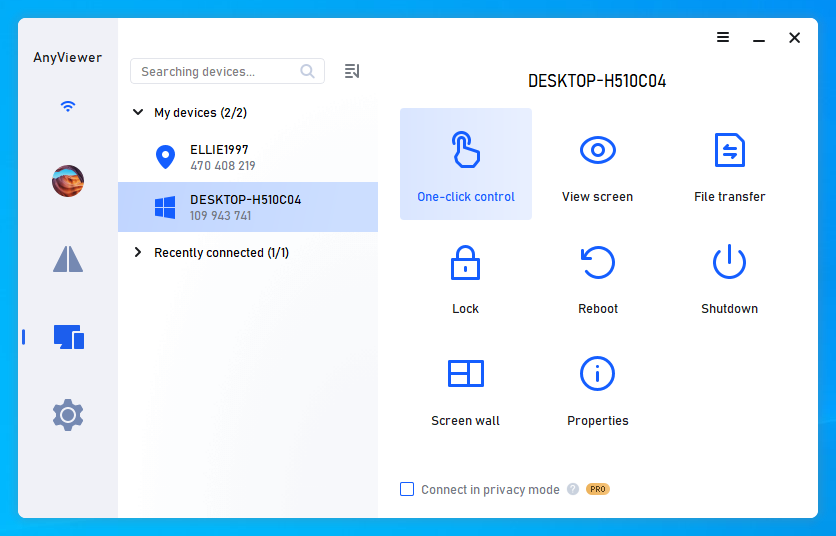 Notes:✎...

You can upgrade your account to a Professional or Enterprise plan. Then you'll have the following rights:

Assign more devices to achieve unattended remote access to more devices.
Connect to another computer in privacy mode, which means you can black the screen and block the mouse and keyboard of the remote computer.
Transfer files at a faster speed. Transfer speed over the internet for a free account is 500 KB/s, and for a paid account is up to 10 MB/s.
Closing words
This post mainly introduces what is remote access, how it works, why it is important, and finally, the pros and cons of remote access. Besides, it recommends free and easy remote desktop software to you. Download it and get started right away to enjoy a safe and stable remote connection when you need to work from home or offer remote support.